The number of those embracing mobile homes is on the rise around the globe. In the United States, there are over 8 million mobile homes, making up about 6.4 percent of the country's housing. And if the available statistics are any indicator of what the future holds, you can expect these numbers to rise.
Moreover, there is an apparent change in the prevailing attitudes towards mobile homes; more people are starting to consider mobile housing as a good and cheap housing option. Mobile housing avoids pricey down payments, high property taxes, steep home maintenance costs and overblown monthly payments, which makes it a nice option for those looking to cut costs.
However, as most new mobile home owners find out soon after moving in, mobile home underpinning is extremely important. Given the many benefits, the majority of mobile home owners hardly ever hesitate to spend some cash on skirting.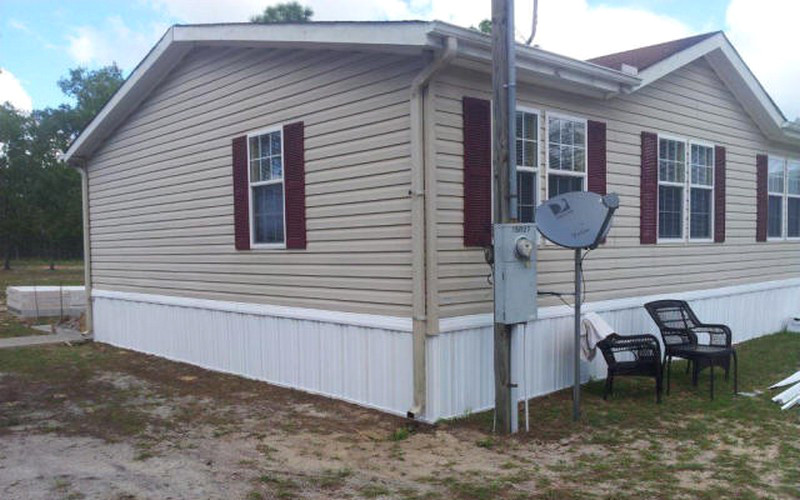 Nevertheless, every mobile home owner owes it to themselves to do everything they can to lower the cost of skirting without compromising on the overall quality of their underpinning.
What is Underpinning?
Underpinning refers to the process of increasing or restoring the stability of the foundations of a home. Sometimes this is done if the existing foundation has weakened due to old age, elements, etc. It could also be carried out to increase its robustness so that it can accommodate additional stories.
Though you can do underpinning yourself, it is often preferable that you find an underpinning expert to do the project for you. One of the most obvious signs that your home requires underpinning is if cracks become visible. If they are ¼ inch wide or more, then you need to move with speed with the underpinning project.
Factors that determine the cost of mobile home underpinning
When deciding how to underpin a mobile home, the home owner must consider the cost of the entire project. Failure to count the cost before embarking on a project is often the main reason why some people start projects they have inadequate resources to complete.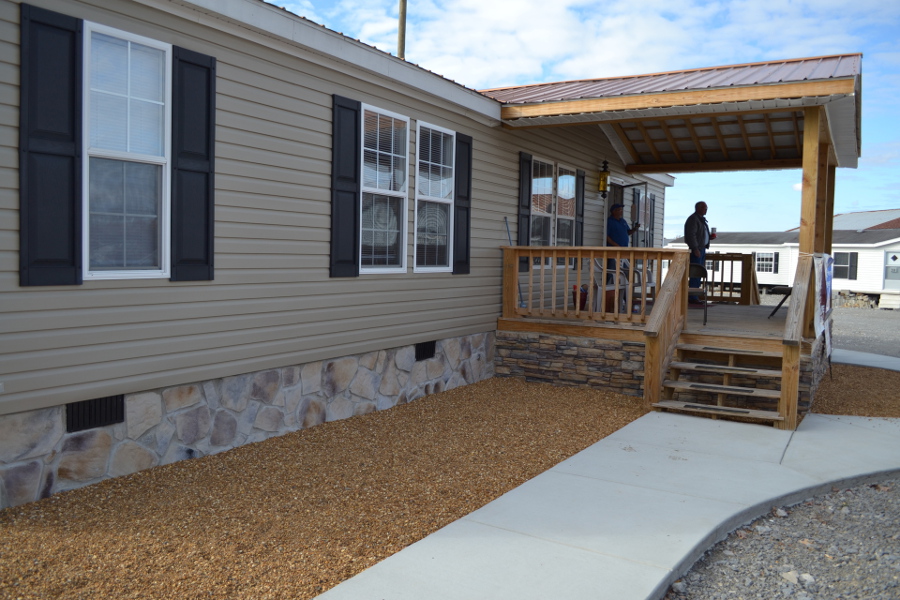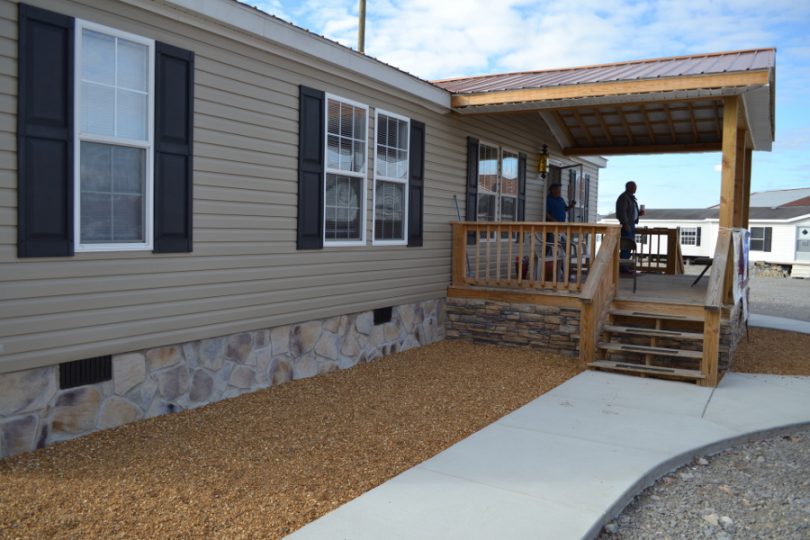 The following are some of the factors that will determine the cost of your trailer underpinning.
Material
Some skirting materials like cedar and fiber cement are expensive and others like vinyl lattice, concrete block and reclaimed brick are usually low-priced. In an age when many people are embracing mobile homes, knowing the skirting material that you can use to make your mobile home stand out from the rest is important.
Cheap underpinning materials
A few simple changes in your design approach can make your home's skirting rival that of the stick built homes around you. Here are a number of cheap alternatives that you can consider when choosing a material for your trailer underpinning.
Vinyl lattice
Vinyl lattice is weatherproof, which is the reason why many people looking for an inexpensive skirting material often choose it. It is also ventilated, making it a great choice for mobile home owners who live in warm climates.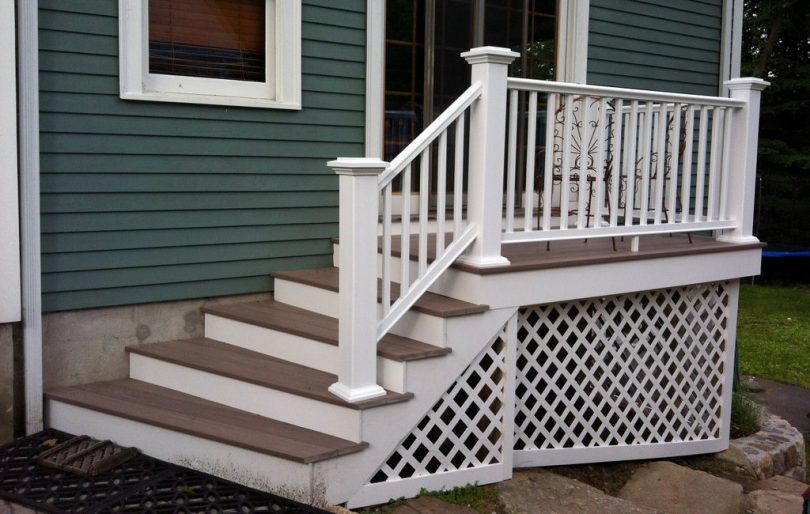 Moreover, vinyl lattice is available in different lengths and widths to cater for mobile homes of all sizes and almost all skirting stores will have vinyl lattice in stock.
Concrete block
Concrete block is one of the inexpensive skirting materials you should consider. With many homes having concrete block piers installed, it makes perfect sense to use concrete block for a beautiful finish that protects your home's crawlspace from the damage elements would cause.
What's more, it is not a must that you stack your concrete blocks with mortar because they can stay in place merely by virtue of their weight. Nevertheless, even if you add mortar, the costs will still remain relatively low compared to other underpinning materials.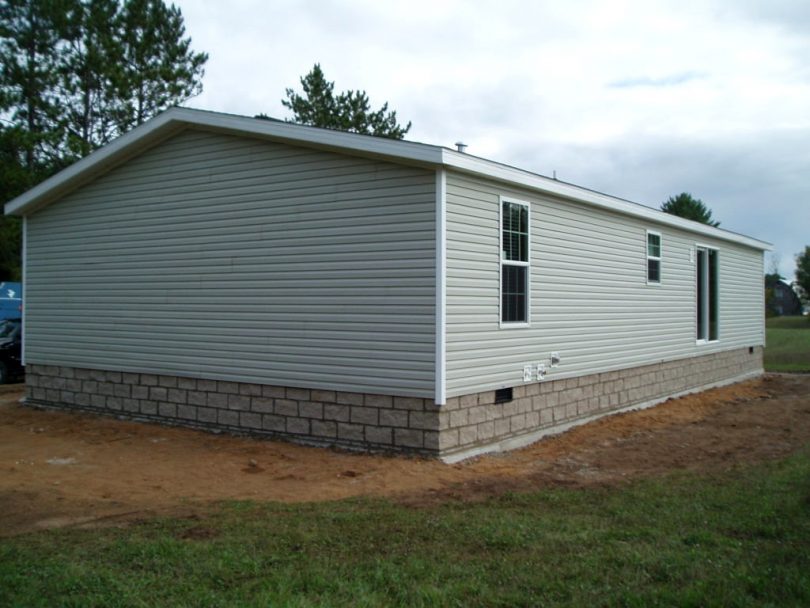 The concrete blocks on sale today are hollow, allowing you to create vents that insulate your home and work as the ductwork for your air conditioning. This can reduce the costs of heating your home during winter and air conditioning costs during summer.
Reclaimed brick
While brick is an expensive skirting material to consider, reclaimed brick on the other hand is quite low-priced. You can find this reclaimed brick from salvage yards that accept them from people who have no more use of it after remodeling their homes.
Another good source of reclaimed brick is the housing authorities in your area that are responsible for clearing demolition sites. It is not rare to find these authorities giving away this brick just to make sure the demolition site is cleared.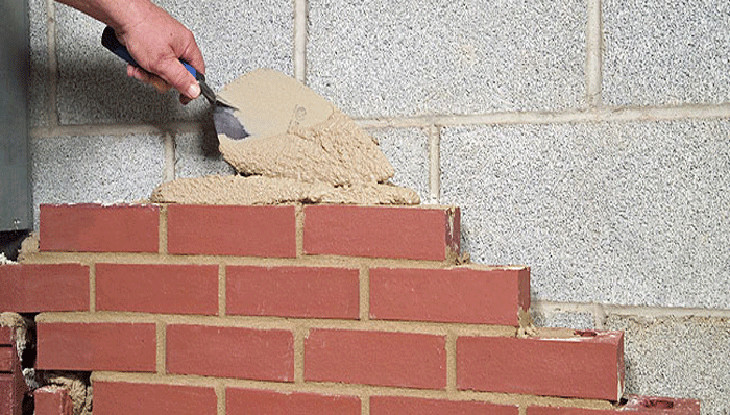 One big advantage of using this reclaimed brick is that you will not need to hire a skirting installation expert; with just a trowel and brick mortar, you can do everything all by yourself.
Other underpinning materials
Reil rock panels
This is the second most popular skirting option for mobile homes. Reil rock panels are made of sturdy plastic and come in five-foot sections, with three height options of 2.6, 3, and 4 inches.
Reil rock panels are more expensive than vinyl but can be used in extreme conditions that vinyl would not survive.
Faux rock or brick panels
These are manufactured from polyurethane and come in 46 ¼ inches wide by 24 inches high by one ¼ inches thick panels. One panel costs around $100 but this depends on its make.
Metal skirting
This can be either steel or tin which are very affordable and can be installed very easily. A 5-foot metal panel costs around $10 to $15.
The amount of material needed
To keep costs manageable, it is important that you make accurate measurements of your home. This way, you can avoid buying more underpinning material than what you need.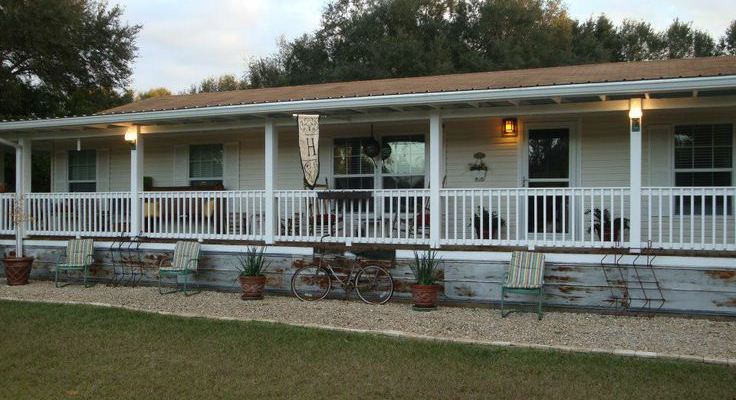 To do this, you just need to determine the perimeter of your home as well as its height from the ground. Calling a professional can be helpful, but if you have some time to spare, doing these calculations is in no way a complex undertaking.
Measure the length of each side of your home, including decks, sunscreens and any other add-ons to your mobile home. Add the total length of the sides to the height of your mobile home from the ground. This will give you the amount of material you need to complete your skirting project.
The time it will take to complete the installation
The longer the installation process takes, the higher the overall costs of your underpinning project. This is especially the case if you agree to pay your installation expert on a per-day basis instead of paying him to complete the project. Some installation contractors take advantage of this flawed approach and take days, sometimes weeks to complete a skirting project that could have taken a few days to complete.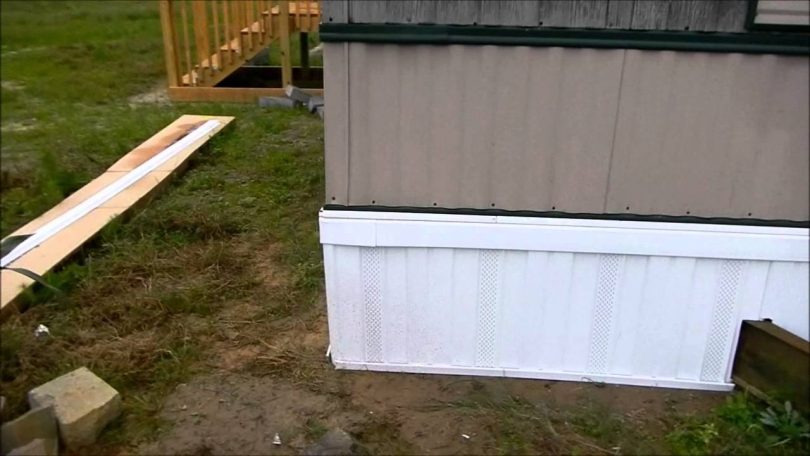 Typically, a mobile home underpinning project takes 1-2 days, that is 20 working hours maximum, assuming all the materials and tools necessary are already on location. Therefore, you should think twice before hiring a contractor that plans to take longer than 2days to complete the project.
The cost of mobile home underpinning
Mobile home underpinning provides a decorative finish while keeping debris and animals from making the base of your mobile home their dwelling place. Mobile home owners should understand that each underpinning material and style has its unique features which can affect the cost.
Additionally, the cost usually varies from installer to installer. However, the main factor of the mobile home underpinning cost is the market rate for quality contractors in the locality of your mobile home. You can decide if you want the services of a licensed contractor or just contact your friends and family to help you with the project.
The average underpinning costs of a normal mobile home on a level surface is between $600 and $900. The costs for larger mobile homes or complicated installations are often higher than this. If your house happens to be on a slope, the costs can go even higher. In this particular scenario, you can expect the underpinning costs to go as high as twice the average costs.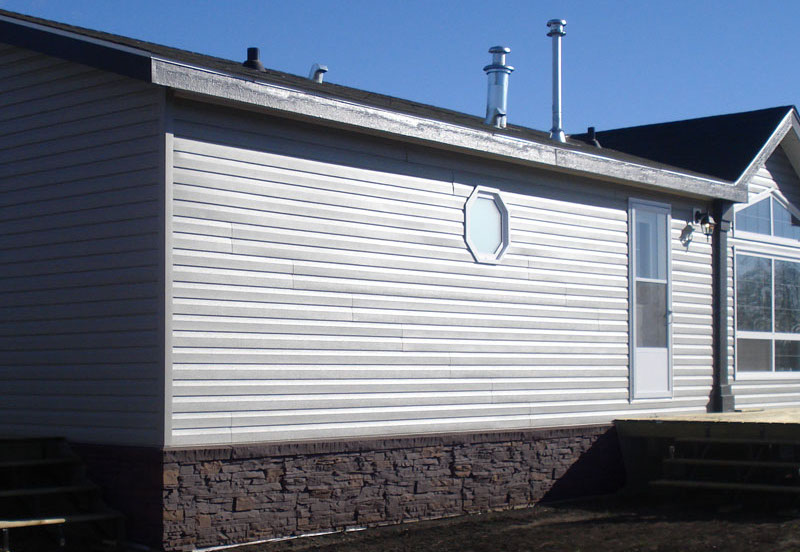 You can use a skirting calculator from several mobile home underpinning service providers to determine how much it might cost you to complete an underpinning project. If you can do the installation by yourself, you will essentially have eliminated a significant portion of the overall cost, having only to incur the cost of acquiring the materials.
The following are some of the materials required for mobile home underpinning and their prices. The prices determine the cost of the entire mobile home underpinning. You can use these prices to estimate the cost of your underpinning project based on the size of your mobile home.
Vinyl skirting
This is the most common underpinning material because it can be used in all climates. It is extremely economical, and will cost you anything from $360 to $1,275 for a single-wide and $400 to $1,300 for a double-wide, depending on the size of your mobile home, the vinyl manufacturer you are buying from and the height of your skirting.
Depending on the size of your mobile home, the height of the skirting, and your preferred manufacturer, insulated vinyl skirting can cost you as low as $1,440 and as high as $4,000 for a single-wide unit, and as low as $1,760 and as high as $4,480 for a double-wide.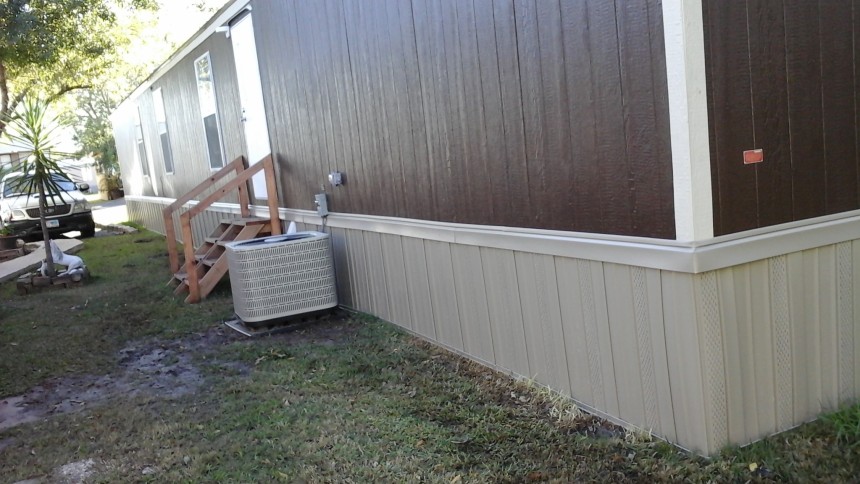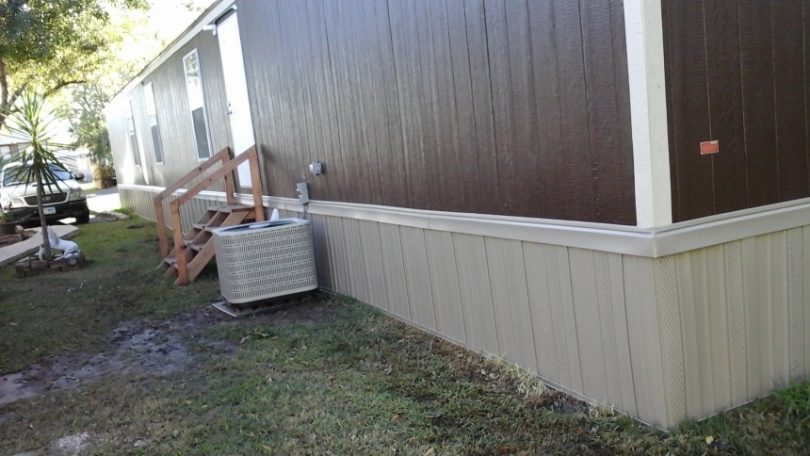 Insulated skirting is commonly used in cold climates as it prevents the plumbing network under the home from freezing during winter.
Simulated rock or stone manufactured skirting – this costs around $680 to $1,400 for a single wide and $760 to $1,400 for a double-wide.
Manufactured skirting (resembles brick) – it costs about $1,000 to $2,400 for a single-wide unit and around $1,190 to 2,750 for a double-wide unit.
Reil rock panels
Reil rock panels cost about $30 per five-foot section. To determine the size of reil rock panels needed for your project, divide your linear foot by 12 to convert it into inches, then, use your average height calculation to get the correct panel height you ought to buy.
Faux rock or brick panels
The typical size of one panel is 48″ × 33″ and costs around $100 and $135.
Metal skirting
A 5-foot metal panel costs around $10 to $15.
Do It Yourself
DIY installations require:
Measuring tape
Handsaw
Miter box
Plumb bob – $8 to $4, depending on the weight
Tin snips
Hammer
Snap lock punch tool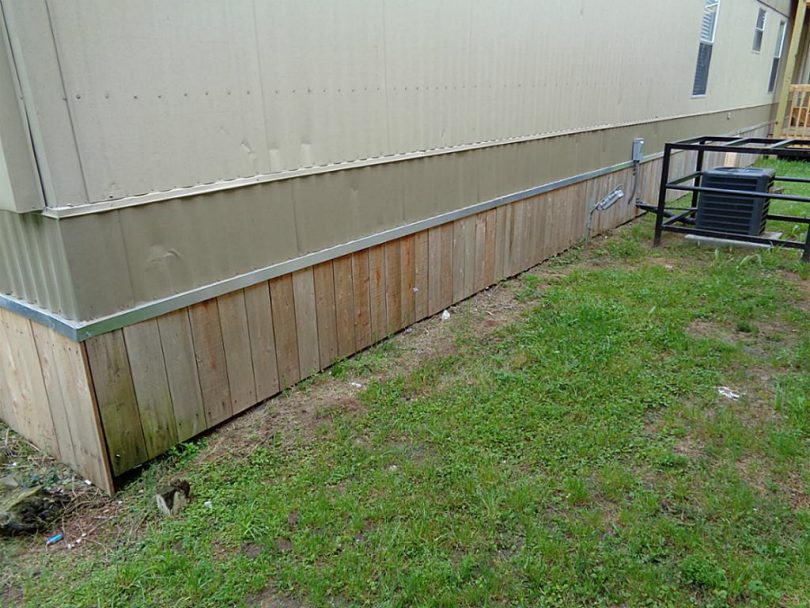 How to Do It Yourself
Generally, it is not a good idea to make an underpinning project a DIY project. All the same, if you are determined to do it yourself, here is the process:
Step One: Measure your wall
Carefully note down the length of your wall against the length of your underpinning panels. As a general rule, for accuracy, you should measure twice and cut once. Measure your wall and transfer the distance onto your underpinning panels and then draw a line across the panel using your handsaw.
Step Two: Cut the underpinning panel
Using the handsaw marks in step one above, cut the panels at a 45° angle using your handsaw and miter box. The idea is to cut the underpinning piece in line with the dimensions and shapes of your mobile home underpinning foundation.
Step Three: Fix the underpinning panels
If you are using masonry screws or nails for your underpinning, use the existing points to fix them instead of creating new points to fix the panels. Make sure there are no cables and pipes behind the areas you will fix the screws and nails.
Step Four: Gluing the underpinning material
For underpinning materials like vinyl that need to be glued to the surface, you will need to spread adhesive over the back of the material as evenly as possible and then press it into place over the wall.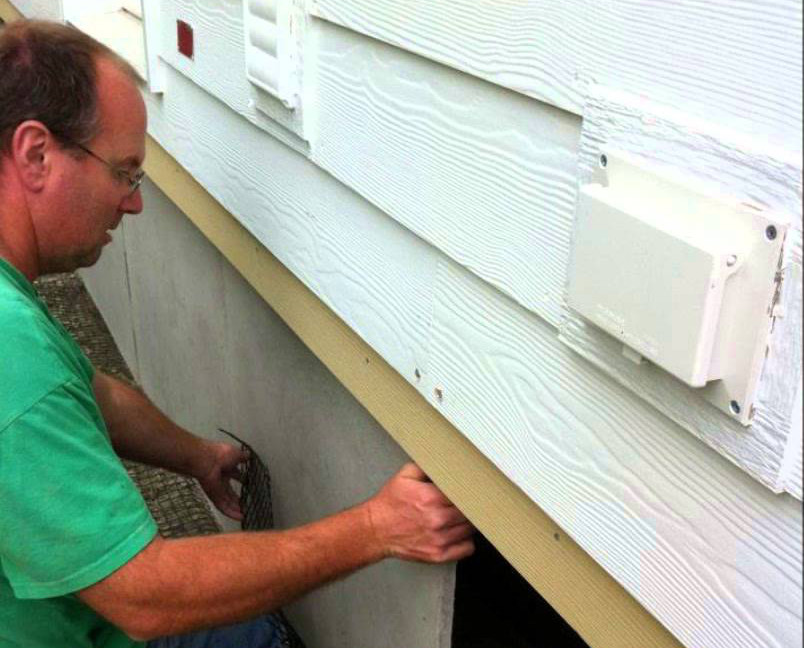 If there is need, press the glued material into place and keep it in that position for a while to allow the adhesive to set.
Discounts
Some companies provide free shipping if you buy all materials at the same time. This can save you around $100 to $200, depending on the size of the order and the shipping distance.
What else to include in a skirting package?
When buying a skirting package, you should include all trim and hardware, including fasteners and the anchors that hold the skirting sections to the ground. Some companies also include foundation vents and access doors.
Most underpinning usually locks together or can be screwed together from end to end. They rest in a channel at the bottom and then secured by anchor bolts.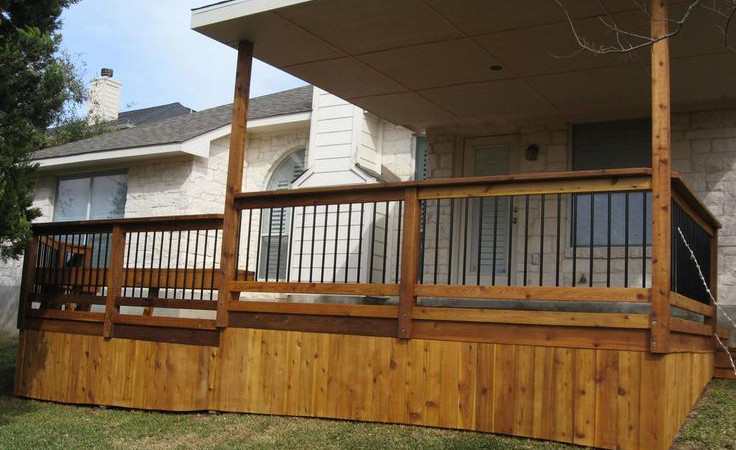 Before purchasing the above materials, it is important to consult an installer. Advice from an expert can save you a considerable amount of money. Also, do not settle for one manufacturer. Comparing the prices of different manufacturers will be your best shot at buying the best skirting materials at the most pocket-friendly prices.
Excellent mobile home underpinning with the future in mind
In the United States alone, the number of people living in mobile homes is over 20 million. What's more, the number is rising as people continue to embrace mobile home living. Consequently, when carrying out your skirting project, you should keep in mind the possibility of selling your mobile home in the future.
Go for inexpensive underpinning materials that can stand the test of time. This will help you avoid undergoing extra renovation costs in case you decide to sell your mobile home later. And with the variety of skirting material available today, there is no reason why you cannot find a beautiful and durable material to skirt your mobile home.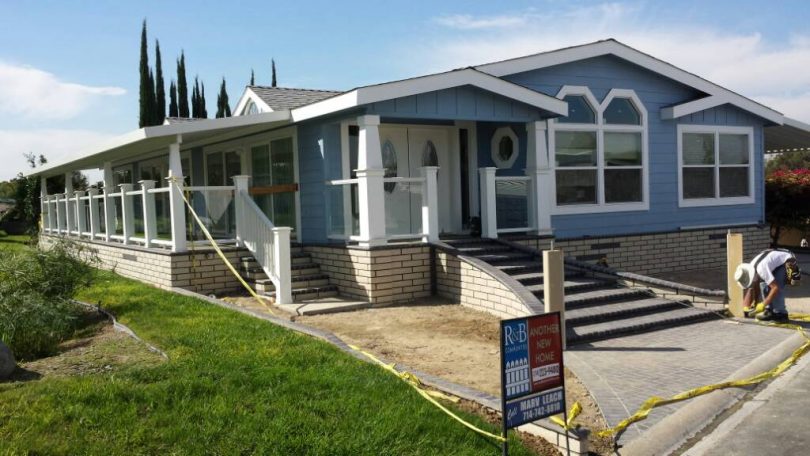 Have you recently undertaken a skirting project for your mobile home? What are the costs you encountered that we have not tackled in this article? And what tips do you have for people who are counting the cost of mobile home underpinning before they embark on the project? Please share your views and experiences in the comments section below.