If you are a mobile home owner, there will probably come a day when you'll have to replace the windows. With that said, how should you go about the process of getting new windows for your home?
Well, unlike conventional homes, mobile home window replacement is an entirely different task that at times can be challenging if you are not well armed with the right tips for carrying out the job successfully. Ideally, mobile home windows come in standard styles and sizes.
If you are planning to carry out a replacement, then take the time to go through this article. You'll get facts and clarifications that will help you kick off the project and see it to completion without any hassle.
Reasons to Replace Mobile Home Windows
In most cases, warping and weather damaging are the leading factors that lead to wearing out window frames. However, there are other reasons why you may need to have new windows for your mobile home. Over the years, there have been improvements and advancements when it comes to mobile home windows.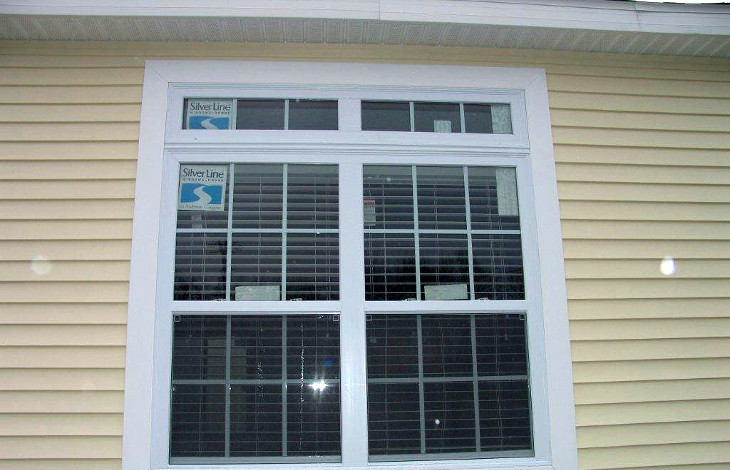 If you compare the modern day ones with those that were there some years ago, you'll realize that, indeed, there are reasons you need to get new ones for yourself. Some additional reasons to replace your windows are:
Current windows rattle or are drafty
You want more efficient models
To save energy
Current windows are difficult to operate due to wear and tear
You are upgrading your house to sell it
Current windows are leaky beyond repair
You just want fresh looks
Whichever reason you have, you need to understand that the process is a little bit different. Have you ever done a replacement in the past? What was the reason and how did you go about it?
Well, whether you are new to replacement or not, you need to get facts, so you get it done with ease and without spending too much money. Windows are very vital and determine many things, including how you live, energy efficiency at home and even décor.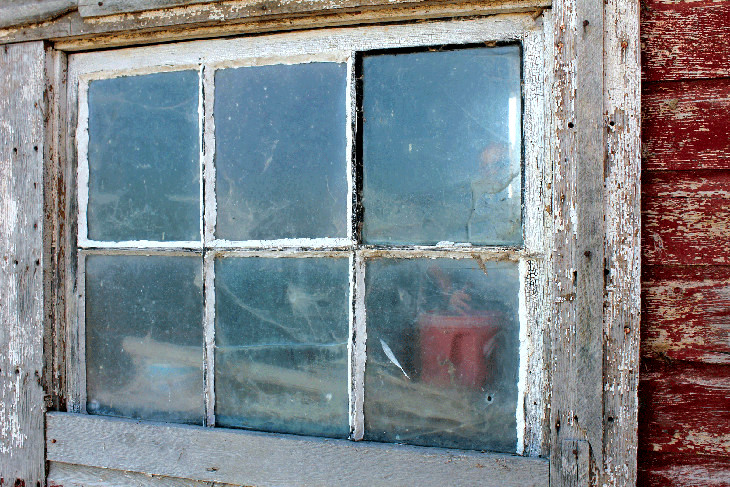 That brings us to the next thing of who should do the replacement and why. If you answer this question correctly, you are okay to move on with the replacement of your mobile home windows.
Do You Need a Pro or You Can Do It Yourself?
Any replacement for a mobile home is a job that ideally belongs to a pro. However, you can decide to do it yourself if you know how. Though replacing mobile home windows isn't a tough task, the fact remains that you need to get a few tips that will help you go about it and have the job done perfectly. Window styles are many, and you can only get the best if you know what you want for your home.
If you decide to do it yourself, then you need to understand that some aspects might present a few challenges. For instance, if the replacement will require you to enlarge the window opening, then you might have to seek assistance. Besides that, some activities such as mounting can also be stressful, especially if you'll be doing them for the first time.
You may ask why mounting will be difficult. Well, if your windows will be mounted under vertical sliding then the difficulty might arise as a result of the removal of the cladding before the project can proceed. To avoid such complexities, just seek help from a pro, and things will be okay.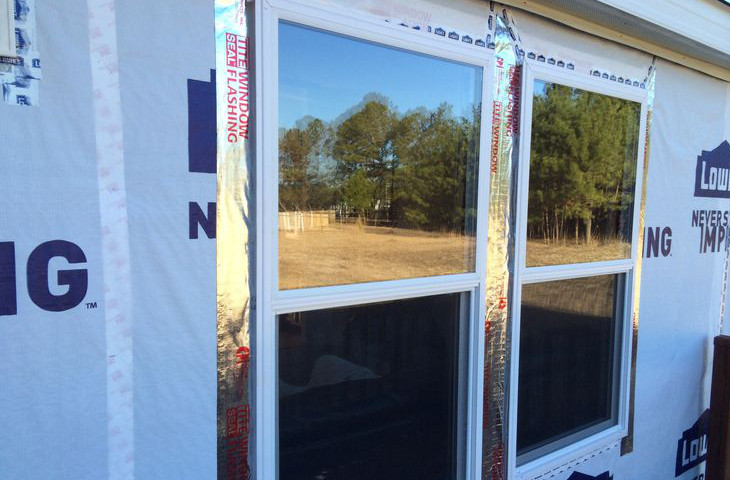 On choosing a professional to replace your window, please be careful to do your homework right. Nowadays, there are many pros out there, and if you don't do things right, you might end up hiring a fake one thinking that they are qualified to do the job.
It happens, and it might happen to you if you are not well versed when it comes to the art of picking a reliable replacement pro. So how do you pick the right pro? Well, here are tips for you:
Search for replacement pros near you
Find out if they are registered and qualified
Ask for their past records
Check what customers say about them
Weigh three or more pros and cons before settling for one
Once you choose your best pro, go ahead to sign a contract and get your window replacement project rolling. If you are not doing the replacement immediately, then schedule the task and prepare for it.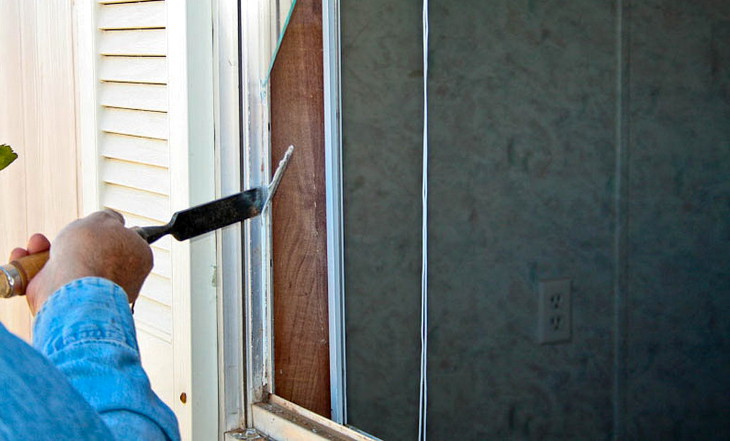 It will help you avoid some common replacement hassles that come when you do not prepare well. But with the right pro and all the required equipment, you can rest assured that your project will be successful and you'll have beautiful windows for your mobile home.
Choosing the Best Window: Thermal Performance and Style Matter
Mobile home windows have come a long way and the styles out there today in the market are different from what we had a few years ago. While we celebrate these advancements, we also need to realize that there's a challenge when it comes to picking out windows for our homes. Besides that, designs also come in a wide range. The two most popular ones are:
#1: Awning Windows
Awning windows are almost similar with the traditional casement windows safe for the fact that they pivot on hinges on the top. If you have ever had casement type, then you can recall that these windows usually pivot on hinges on the side.
It's this pivoting that differentiates awning from casement type. Aside from that difference, many other things are the same between them, and that's why some people often mistake them to be casement.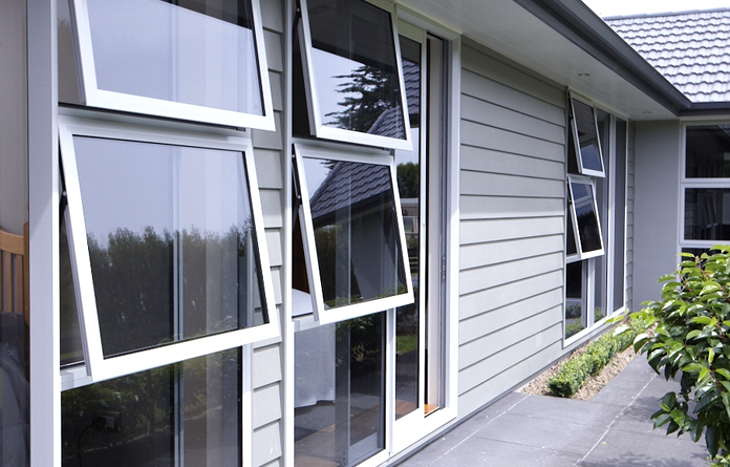 Awning windows can be custom-designed to suit the kind of look you would like to have at home. Other factors such as price, material, and size also play a role when it comes to making the decision on whether or not to buy this type of windows.
Advantages
They have a contemporary look that makes them attractive
They are airtight and can protect your window against moisture especially in damp climates
They provide excellent ventilation especially when raised high in the walls
Disadvantages
They get dirty faster hence need frequent cleaning
Their design could make escape difficult in case of a dangerous situation such as fire
They are not suitable for exterior home areas such as sidewalks, terraces, porches and decks
#2: Double-Hung Windows
Double-hung windows are a popular type among mobile home owners. Their unique design makes them possible to be opened either from the top or the bottom. They are the best for those hard-to-reach areas. Besides that, they have a beautiful, traditional appearance.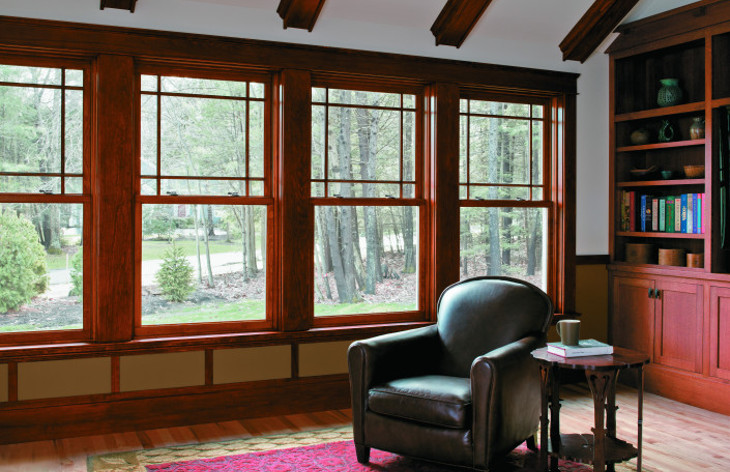 They open or close by sliding up or down. If you would like to make your mobile home look more attractive, then this is the option you should go for when it's time to replace windows. You'll no doubt upgrade your mobile home into a beautiful and unique place of refuge.
Advantages
They are easy to clean
They are energy efficient
They can accept screens and air conditioners
They are compatible with many mobile home styles
Disadvantages
They provide limited ventilation since only half of the window remains open at a time
They are not as airtight as other types of windows
You also have options to choose from when it comes to glazing. For your information, glazing is the area where the aspect of thermal efficiency comes in. If you want to save energy, then you should consider having single pane windows.
Furthermore, ensure that they have insulated double glazing. If you choose that and get the best, you'll enjoy many other benefits. Double glazed types, for instance, have an extra glass panel that's very useful when it comes to harsh weather conditions.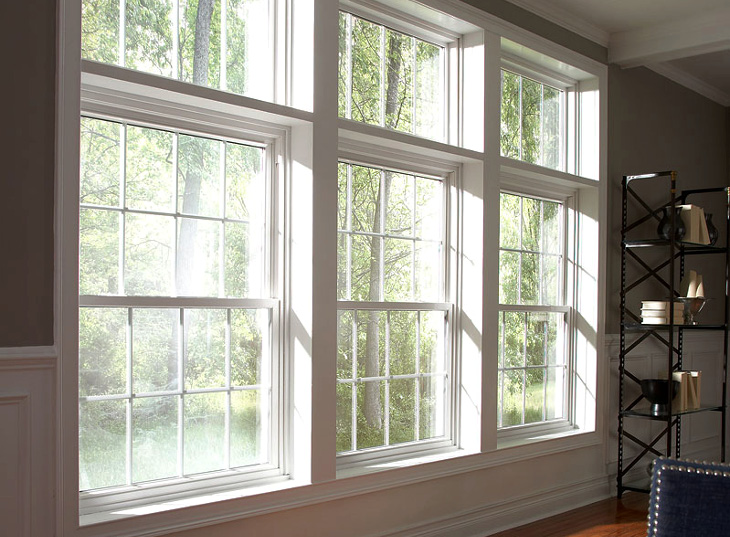 Do not also forget to find out what mobile park regulations say about mobile home windows. Their rules are very vital, and in fact, they sometimes give guidelines on the types of windows you should install for your home. Many homeowners usually ignore this important consideration and only end up in trouble.
Please abide by their rules, and you will not land in trouble later. If they seem not to be serious in ensuring that this regulation is followed, just follow them. You'll one day understand why that is very vital.
What's the Cost of Replacing Mobile Home Windows?
Overall, replacing mobile home windows is a little bit cheaper than the usual window replacement processes for conventional homes. However, other factors will also help you cut down the cost to the minimum possible level.
These are things you need to understand before kicking off the process of getting new windows for your mobile home. It helps a lot to have a budget, so you know what you are about to do and how much you'll spend.
To give you a picture of what you should expect, here are some facts for you. A vinyl-framed window costs between $200-$300 depending on the designs and where you get it. A similar one for the traditional homes costs much higher than that.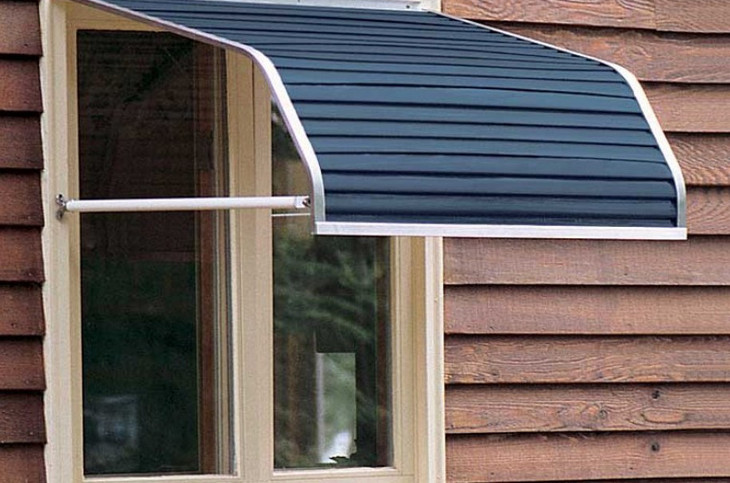 You can also get some windows for as low as $100, though you might incur some shipping charges. However, those are not the only charges. You need to factor in some other things such as labor if you are hiring someone.
For a successful replacement process, get the estimates of all the things you need to carry out the whole process of replacing your window. Don't leave out anything even if it looks small or costs less than others.
It's good to factor in everything to avoid spending more than you thought was going to be the case. A budget is very useful and will help you sail through the replacement process.
A Step By Step Guide to Replacing Mobile Home Windows
Replacing mobile home windows can only be an easy and manageable task if you have something to guide you from the beginning to the end. Even if you do not intend to do the replacement anytime soon, there will probably come a time you'll need to do that. Therefore, this stepwise is meant to detail exactly how to replace windows in mobile home.
Step#1: Take the Measurements of Your Window
Your first step when it comes to replacement of windows is to measure your windows. Measuring will ensure that your new window is exactly of the same size as the old one. If you fail to take the right measurements, then you might end up buying a big new window that won't fit the window opening.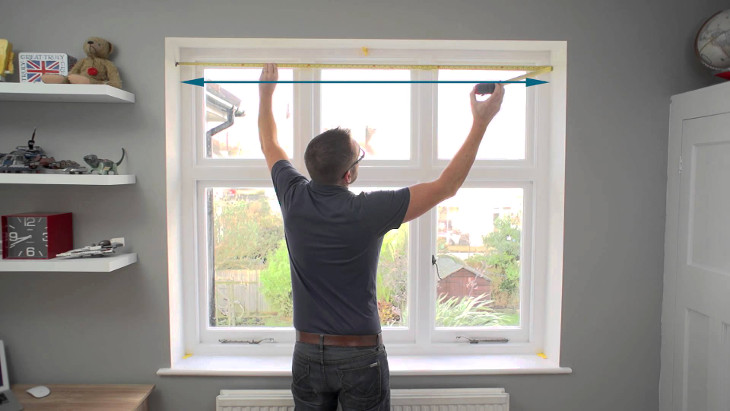 On the other hand, a small one means that some space will be left out. Such areas are not good, and they will just act as openings to let in rain and wind. Therefore, ensure that you take the right dimensions and buy a new window that's exactly of the same size as the old one to avoid trouble.
Step#2: Remove the Old Window
Using the right tools, carefully remove the old window, so you get space to install the new one you want to have in place. The process of removal is simple. Just remove all the screws that hold the window and its frame. Once all are out, it will be easy to take the window out.
Please be careful not to reuse things such as screws and other parts. Even if the dimensions are the same, they might not work well with the new window that you intend to install.
Step#3: Remove Old Putty from Frames
Ensure that all the old putty is cleared and gone from frames. You need new putty for frames before installing the new window. To make your work easy, use a wire brush. Once all of it is gone, apply new putty and ensure that you apply two layers to opening side.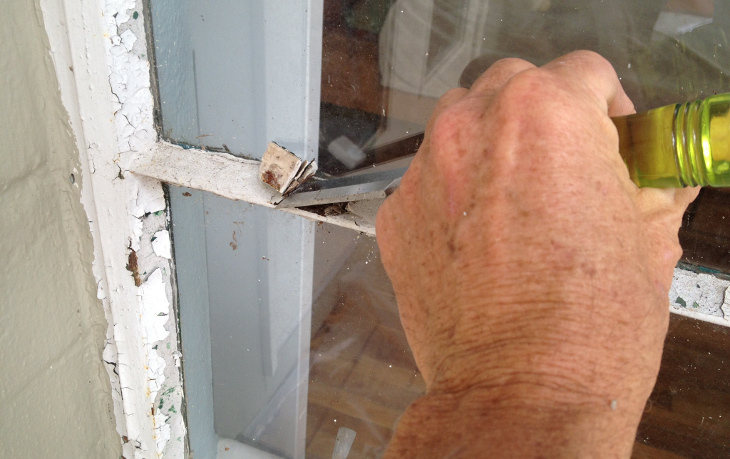 It's very useful when it comes to protection against moisture. In case you have any difficulty, please seek help because this is an important part of the process.
Step#4: Insert Your New Window
On each side of the window frame, insert screws and go ahead to insert the window. Make sure that each screw goes in straight. Moreover, do not tighten them until all screws are in place. Take your time here if you want to succeed. This stage is the most critical part of the process.
It needs care to ensure that it goes successfully. Don't insert screws recklessly and rush to tighten them up without checking if they are in the right places and straight.
Step#5: Check If the Window is Square and Go Ahead to Insert More Screws
It's important that you ensure the window is square before you continue to add more screws to the frame to tighten and hold the window in place. If you do this part correctly, you'll have a beautiful window that opens and closes with ease and without bending.
To achieve that, make sure that the corner screws are tight. Finally, test the window several times to ensure that it's running easily and is maintaining its square.
The above five steps are, indeed, easy and will finally help you get that new window that you want for your mobile home. You can do it yourself if you want to reduce the cost of the replacement. However, beware that hiring a pro might also help you avoid as many hassles as possible.
Some homeowners like doing things for themselves but only end up making mistakes that will cost them. Don't be afraid to bring in some help because if you don't, you might end up spending more than you were willing to spend. Don't be shy to seek help. It's very vital and is one sure way to have a successful replacement.
What to Do After the Replacement
After replacing your windows, you need to be careful to maintain them so that you don't have to do the replacement again anytime soon. In most cases, weather damage and failure to carry out maintenance are the leading causes of problems.
Therefore, make sure that you have a plan for maintaining your new window after successfully installing it. It's very vital and is the best way to ensure that you live in a beautiful home with energy efficient and stylish windows.
Indeed, replacing mobile home windows is an easy process that shouldn't give you a headache. Your home should be a beautiful place of refuge after hassles and tussles of the day.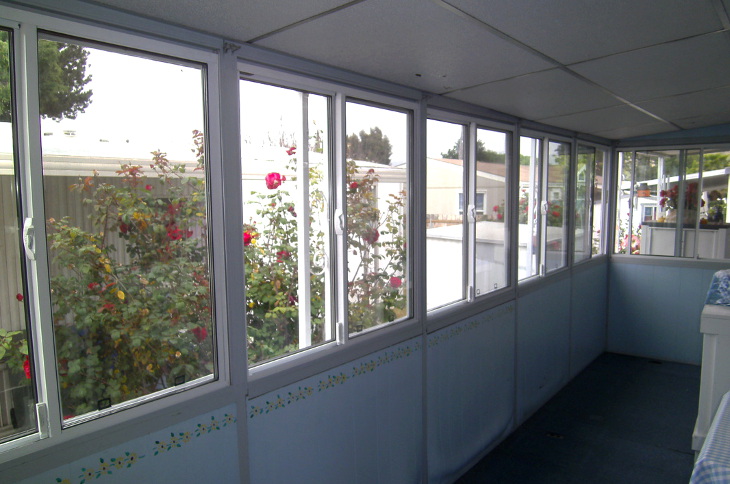 With the above fantastic detailed guide, you'll put beautiful and strong windows in place, so you are a happy mobile home owner. Take action now, and your home will have a new elegant look that everyone will admire.
What did we miss? Is there anything we didn't cover that you would like to know more about? Do you have any experience replacing windows?