Building a new home is not an easy task, so wouldn't it be amazing if you could just have one of delivered to you in order to assemble a house with your own hands? A modular home kit is a panelized prefab system that is shipped to your location where you can assemble it by yourself, resulting in a lower cost.
Modular house kits have become very popular simply because they are cheaper and environmentally friendlier than on-site built houses. It might seem far-fetched, but the truth is that it has never been easier to build one. In this article we are going to take a look at advantages of this type of building and how you can benefit from it.
What Is Exactly are we talking about?
Also called a panelized prefab system, a modular house kit is the basic structure that consists of all of the major framing components that are built in a factory in advance. After that they are transported to the construction site where they should be assembled.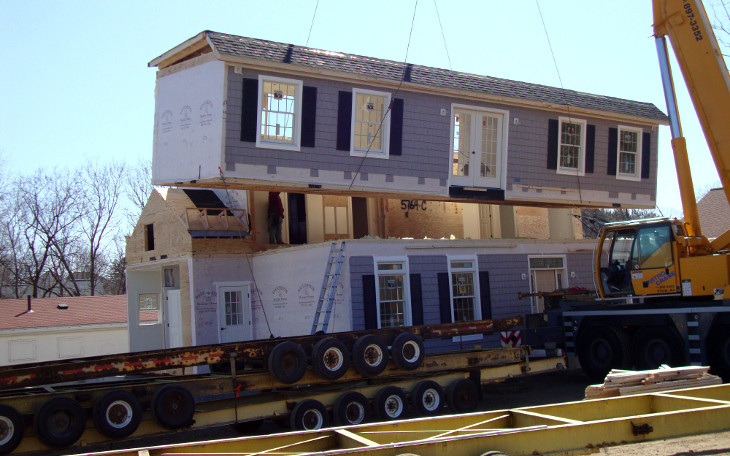 What makes all of this fantastic is the fact that these kits can be shipped to buyers so they can assemble them by themselves or with someone's help by using the manufacturer's instructions and materials. This means that you can be involved in the building process completely and control what exactly should be done. All of this results in a lower cost, especially if you are doing it by yourself.
When it comes to a difference between other off-site structures and a modular home kit, the first arrives to your site in a nearly completed state while the latter is more flexible in terms of modification and finishing options. It is as if you receive your future home in a box and then assemble and build it all by yourself.
The Process of Creating a Modular Home Kit
This process depends entirely on the manufacturer you choose, so make sure to be informed about all of the rules before you actually purchase the kit. When it comes to the process of creating a kit, it consist of:
Phase One
Represents design and pricing. This is the most important part because it is up to you to choose the design and this is your chance to talk about the price and regulations that come with it. Feel free to ask anything you are not sure about and cover all of the details. Everything is important. You should at least be in touch all the time with the team of architects that are responsible for your future home.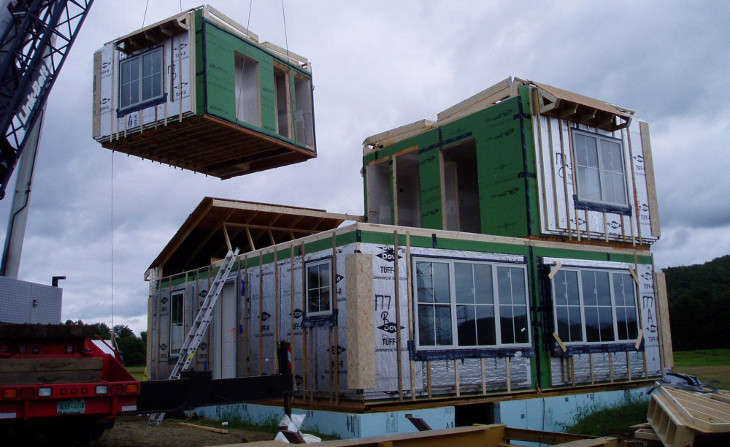 The manufacturer should develop a plan that includes all of the necessary documentation regarding the permit requirements, modifications, building, finishes, etc. Most of the firms provide a fixed price, but you should make sure to know about all of the elements that are included in that price otherwise you might get surprised later on.
Phase Two
Represents engineering and permitting. After you have signed your purchase agreement, the price should have been already established. What comes next is developing the final plan regarding the permit drawings and customary permits. The team of architects should develop a plan of engineering and set it in motion.
Phase Three
Includes fabrication. The production of kits takes place in a manufacturing facility that is climate controlled. That means that there is no risk of having the material destroyed by bad weather or other elements. This is where the basic structure will be created and after that the main components will be sent to the location of the site.
Phase Four
Represents completing your future home. After the kit has arrived, you are going to assemble it either by yourself or with someone's help. The manufacturer almost always provides a set of guidelines to make your work easier. What makes this process great is that you can modify it the way you like.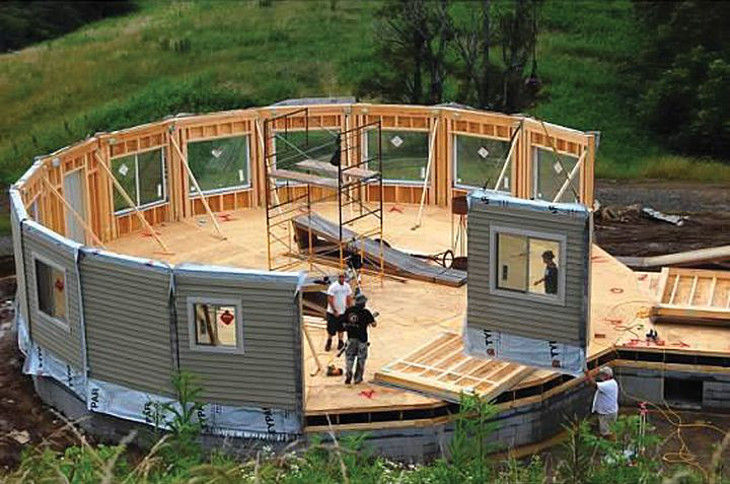 When it comes to the construction methods of creating the package home, they include:
Timber frame, which is the method that uses cost-effective materials and elements that are easy to manufacture.
Structural insulated panels (SIPs), which consist of the materials that are not very strong but they do have an insulation. This method delivers a product that saves a lot of energy which you will be thankful for during the winter.
Brick and block—the traditional method of building a house that can be found in some specialist packages as well.
Green oak framing—this involves using insulation panels and chunky timbers.
Where Should You Start?
In order to start building a house you must own land and make sure that everything is in order – permits, neighborhood policies and so on.
The next step is to choose a company that deals with this kind of building and schedule an appointment. You will be able to explain what you have in mind and take a look at the numerous catalogues, pricing and fees that come with a modular kit.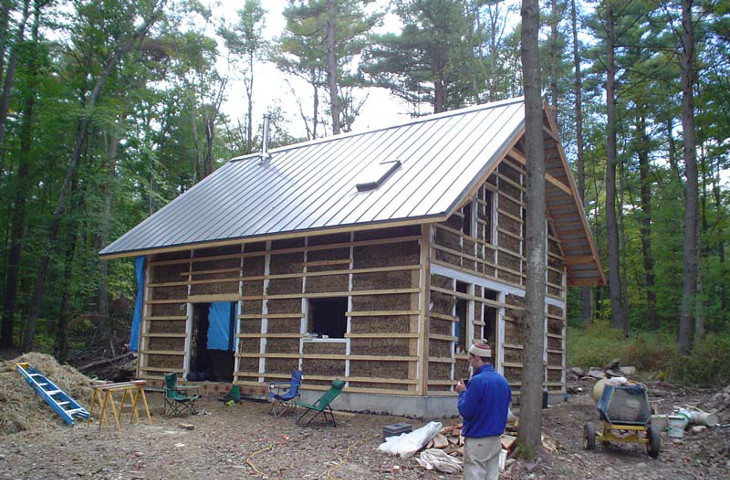 There are manufacturers that have fixed prices and early design offers that have already been completed but have room for modifications. This is where you step in and decide on all of the details regarding the future style, interior and exterior of your house. You will also be informed what is possible to be done and what is not.
If you are not confident or experienced enough to act as your own project manager and to oversee the whole construction site, you can always find a professional manager to help you. You will pay extra for this, but it is better to be safe than sorry. However, if you decide to venture into the whole process by yourself, make sure that you have all of the safety regulations covered.
The Advantages and Disadvantages of Modular House Kits
If you are still not sure, here are some of the advantages of purchasing a modular house kit.
There is minimal to no construction waste. These modules are prefabricated in such a way that all you need to do is unpack and assemble them. There will be no waste whatsoever.
The materials are insulated. These kits are made of materials that are insulated which results in saved energy and warmth during the cold days.
The cost is lower for these kits than on-site built houses. Especially if you handle the construction on site by yourself. However, if you need to hire more people whose work is not part of the initial package, then the price will vary depending on the manufacturer.
You are free to do your modifications. The thing with these modular home kits is that they are not only easily put together and assembled, they are also easily modified. Basically, you can create a house from your dreams and later on modify it to your preference.
The kits are easily transported and assembled. There is no need to worry about broken parts or elements that might not fit. The kits are precisely cut and prefabricated in a factory.
Speaking of disadvantages, you should be aware of some. They are:
You must own land and have permission for building. It does not matter whether you will hire people to assemble the kit or you will do it by yourself; first you must take into consideration all of the legal issues so you do not face a disaster later on.
There is no need to have building experience, but it is recommended. Otherwise you might end up paying more than you thought you would.
The Cost of Building a Modular Home Kit
It is difficult to precisely say the price because it depends on the state you live in and the company you have chosen. The fact is that the simpler the package you choose, the lower the cost will be. If you hire extra hands to help you during the construction on site, then the final cost might be the same as if building an on-site house.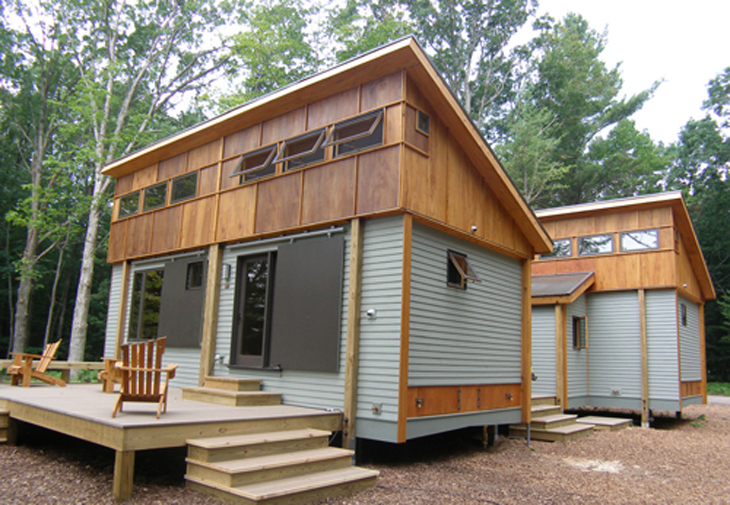 However, a self-build is a great investment if you know what you are doing. If you have got an in-depth understanding and knowledge, then this type of package will pay out. The average cost is $225 to $300 per square foot, but it might be even less if you order the already pre-designed kits.
When it comes to hidden costs, you should examine the construction plan and pricing before the purchase in order to avoid them. Do not forget that plumbing, permits, digging a well, installing electrical wiring and alarms, laying the foundation and all of the other technical finishes are usually not included in a modular kit package.
What to Take into Consideration?
Let's now take a look at the most important facts regarding modular home kits and what you should take into consideration.
Before you decide on purchasing a specific kit, make sure to ask a lot of questions and clarify anything that you are not sure about. That is how you will be able to avoid any hidden costs.
The house kits are legitimate and they are becoming more and more popular due to the low cost, reduced waste and energy saved.
The modular kit is built and cut precisely in a factory before it is transported to the construction site. The materials are insulated and measured perfectly.
If you have building experience then you will be able reduce the cost because you will be doing most of the work by yourself.
Imagine a modular home kit as a box of puzzles. You order the box, receive it at your address and start assembling the puzzle from the scratch.
The price and regulations regarding this type of building differ from state to state.
Final Thoughts
To sum up, we have covered the basic info regarding modular house kits, what makes them different from on-site building and why you should choose this type of building. We have also talked about advantages vs disadvantages and what is the best way to begin your self-build adventure.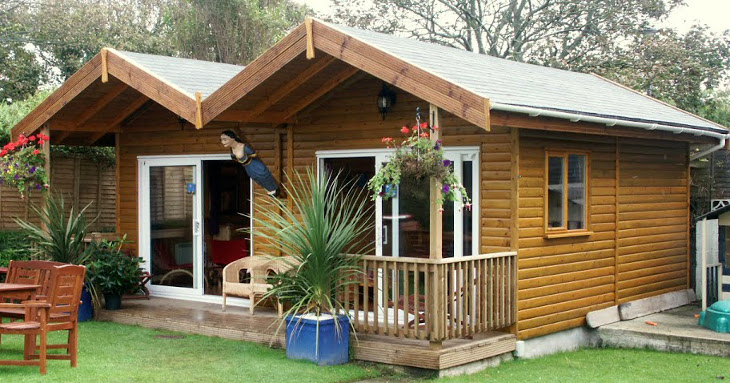 Make sure to know exactly what you want and need before you purchase a kit. If you know what you want and how much you can invest in your project, then it will be easier to consult with the architects and reduce the overall cost. Having building experience makes everything easier, but if you are not confident to oversee such a huge task, then do not hesitate to ask for help. Building a house of your dreams for a lower cost is very tempting, but safety is always the priority.
What did we miss? If you have any experience building this type of home please pass along your thoughts to help us all understand better what to do and not to do when searching for a modular house kit.