Are you looking for an efficient, affordable home that's free from unnecessarily fussy detailing? If this sounds like your ideal housing setup, modern prefab homes may be the real-world answer to your lifestyle dreams.
In this article, we'll explore the different types of prefab homes and discuss the various elements that make modern design a unique and desirable phenomenon. When simplicity and smart construction are at the top of your wish list, this housing style may just deliver exactly what you need.
Prefab Homes: Modular vs. Manufactured
The category of prefab homes includes two distinct housing types: modular houses and manufactured houses.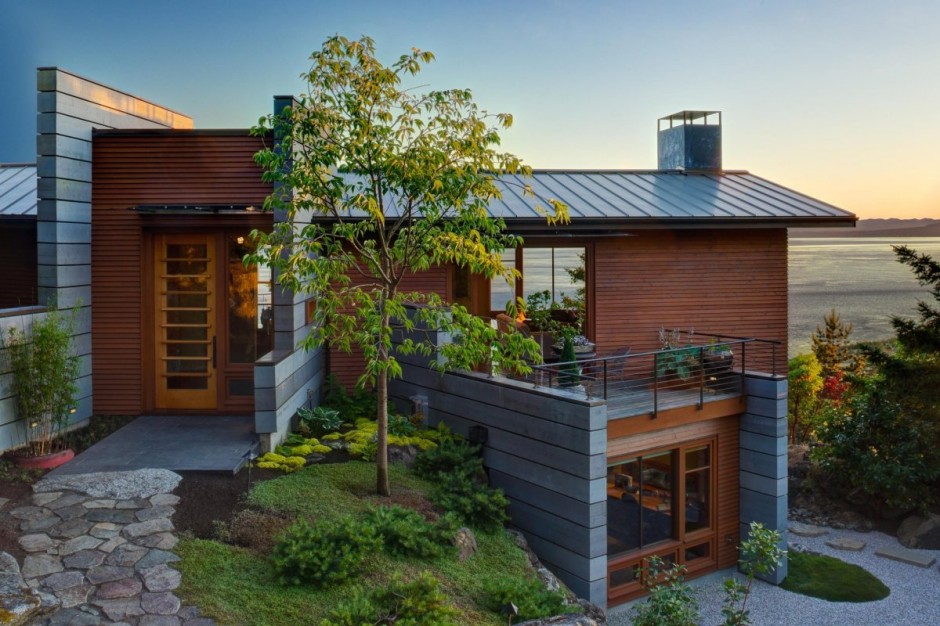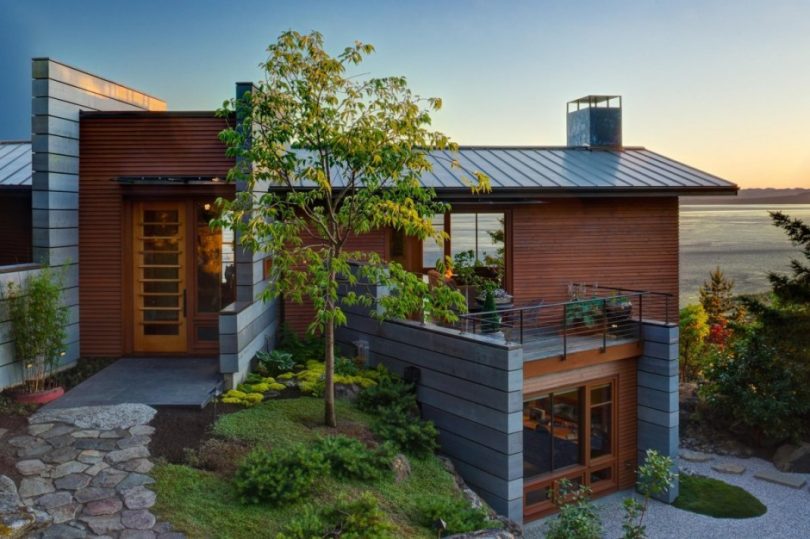 Though they're both built in a factory before being delivered to their installation site, it's important to take your knowledge a few steps further so you can be sure to get exactly what you want out of your modern-style prefabricated house.
What is a Manufactured Home?
Manufactured homes are also known as trailers, mobile homes and HUD homes, and they're built to exact design specifications set forth by the U.S. Department of Housing and Urban Development (HUD), hence that last nickname.
Trailers are usually built in a long, thin rectangular style, and they can be combined to create a wider, more comfortable living space.
When only one manufactured home body is used, the trailer is referred to as a single wide. Double- and triple-wide trailers have a respective total or two or three manufactured home bodies installed next to each other. The installation typically happens on the long side of the rectangle so the home is wider than it is long.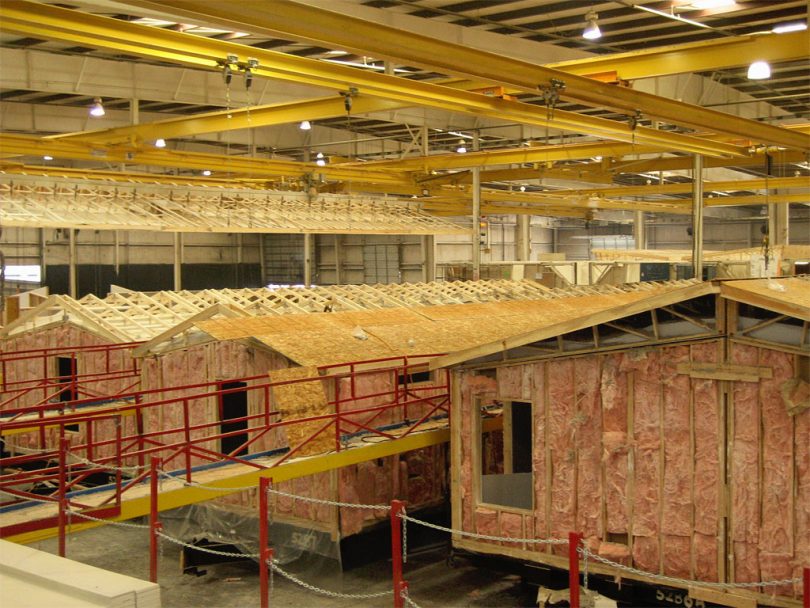 Though they're referred to as mobile, most manufactured homes actually stay put. In some cases, they can even be installed on permanent foundations. If you want to move your modern manufactured home from place to place, you'll have to leave its wheel and axle system in place. This may have an impact on financing and taxes for your home, so consider this option carefully before you make a final decision.
Design options for manufactured homes are typically limited due to the HUD rules governing their manufacture. However, manufacturers have gotten quite creative with their approach to the rules for mobile homes, and you can also opt to have your mobile home renovated after it's installed on its permanent foundation.
What is a Modular Home?
Modular homes aren't governed by HUD rules, and that means they come in a wide array of floor plans and style options. You can usually customize a manufacturer's standard modular home floor plan designs, and you may even be able to get a custom design made just for you if you can't find the right elements you need.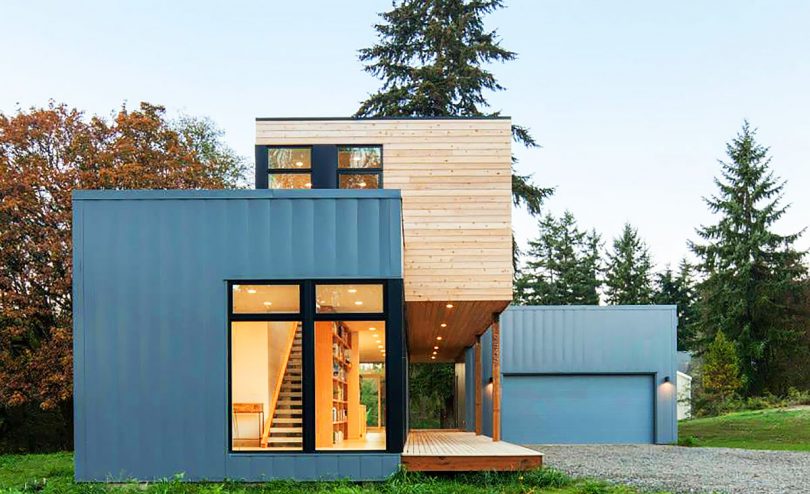 Unlike mobile homes, modular homes can come in multi-story designs, making them a great choice for more spacious family homes that allow each person living in the house to have their own space. However, you can find modular home designs that are more compact and suitable for one- or two-person households.
The wide variety of design possibilities offered by modular home manufacturers means that modern style may be easier to achieve from the outset with this type of prefab home. Modular homes are also generally sturdier and more energy efficient than manufactured homes, though they do tend to cost more.
Though they're delivered to your land in parts, modular homes are mostly indistinguishable from traditional stick-built homes when they're installed on their permanent foundations.
Elements of Modern Architecture
What makes contemporary mobile homes and modern modular homes so different from other housing styles in the prefab category? In many ways, they're the same adhering to the same construction principles defined above.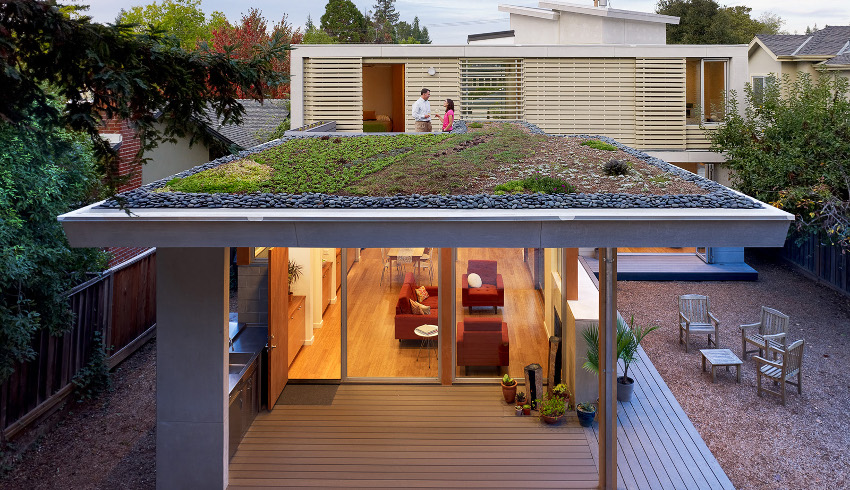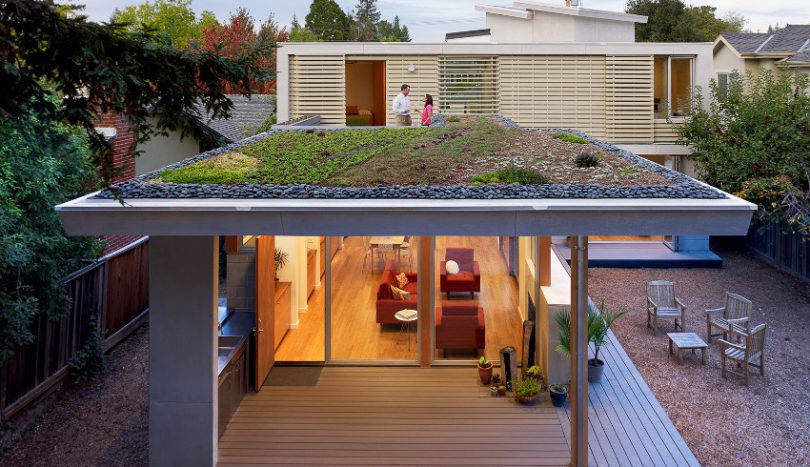 But when compared to a traditional or even cabin-style home, there are some distinct differences that may make or break your interest in this simple, cool design family.
Defining "Modern"
In terms of design, "modern" doesn't necessarily mean "of the current moment." In fact, design schools such as Art Deco and Midcentury Modern date back to the early and mid 20th century; Art Deco itself is nearly 100 years old.
However, both of these aesthetic philosophies had a major impact on the way we tend to characterize modern design now. You don't need a full history or design lesson to get the point; these elements of modern home design should explain the concept in a more tangible way.
Clean Lines
"Clean lines" is a jargon-type buzzword that a lot of people use without actually realizing what it means. Think of the sharp, smooth lines and angles of a perfectly cut piece of lumber; that's essentially what the "clean lines" concept is all about. This is a way of describing a style priority that favors the straightforward and angular without much curving or curling.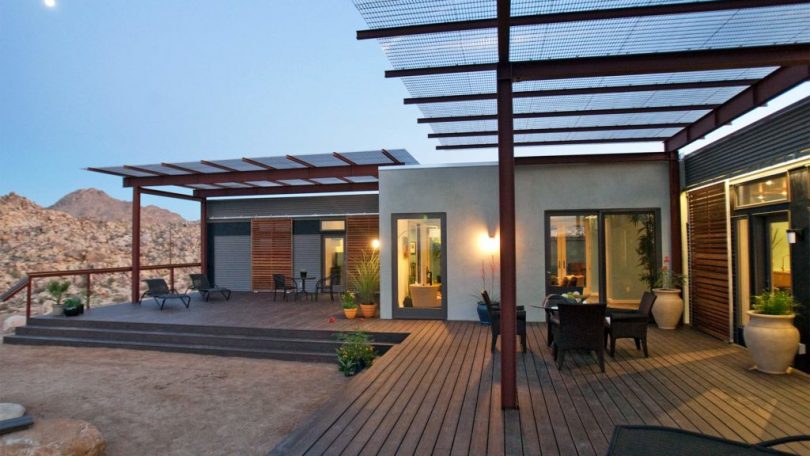 It's an efficient design style that also provides a calm, tranquil effect that a lot of people prefer for their living spaces. Though clean lines can be used in stark, minimalist homes, it's easy to craft a cozy living space using modern, angular furnishings in a clean-lined room.
Lack of Ornament
As a corollary to the clean lines approach, modern homes tend to lack unnecessary frills and scrolls. Even details like ornamental moldings at baseboards and ceilings tend to go out the window in favor of simple wood beams or, in some cases, no moldings at all.
Even focal architectural details like fireplaces and staircases tend to be built for simplicity rather than ornate impact. Overall, the effect is refined and quietly elegant, a far cry from the gaudy, often tacky style that characterizes most design before the Art Deco and Midcentury Modern Movements had their way with style.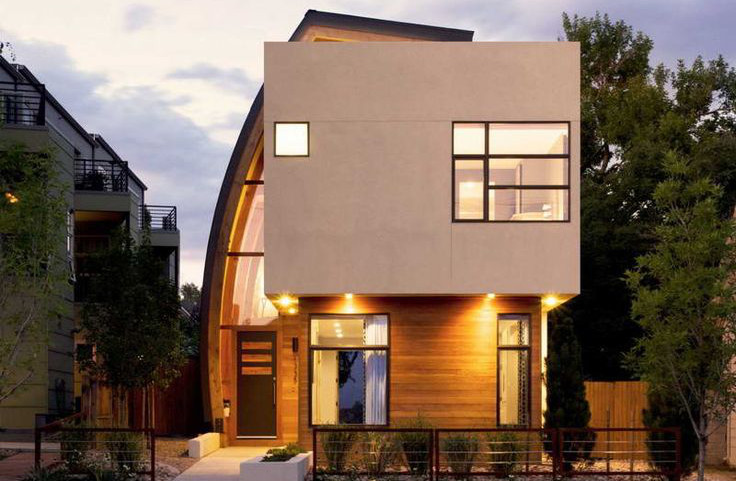 Mobile homes generally lack this kind of ornament anyway, but in a modern home style, the unadorned feel is a bit more intentional than consequential of a low budget.
Open Floor Plan
You may hear this style referred to as having an "open, airy feel." This doesn't necessarily refer to the size of the building but to the way the space is used. Modern architecture tends to favor a clear flow from space to space without unnecessary walls or columns.
In many modern homes, the living area, including the kitchen, dining space and lounge area, is completely open. The only divisions are typically created by features such as kitchen counters and appliances, hanging dining room lights and media plug-in features such as a cable outlet or built-in entertainment center shelving.
You may need to look into double- or triple-wide trailer home styles in order to achieve this kind of open feel in a mobile home, but modular homes should offer a range of different open floor plan options to consider.
Picture Windows
Further to the goal of dispensing with unnecessary ornament and interruption of flow, picture windows tend to be used more often than paned windows in a modern home. This may be more true of modular homes than trailers, but there are some modern trailer homes that feature gorgeous picture windows that offer uninterrupted views into the property beyond the home itself.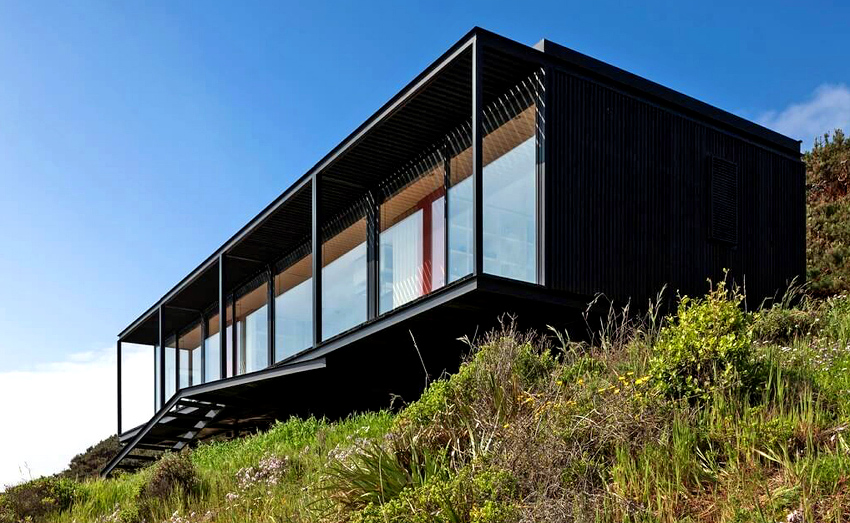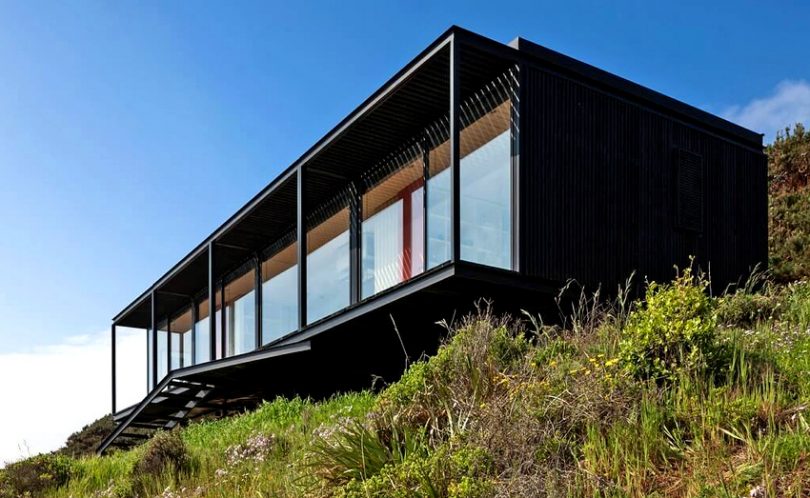 Modern homes tend to feature large swaths of picture windows. Windows can even take up entire walls, giving the house an encased-in-glass feel that fits in with modern aesthetic priorities.
This is a great window style to choose if you're planning to put your prefab home on a lovely stretch of land that has beautiful views or lush landscaping. It's a way of bringing the outdoors in.
Natural Light
Speaking of bringing the outdoors in, those giant picture windows serve the modern housing goal of featuring plenty of natural light. The modern ideal is often to have a home that's so light and bright that it doesn't require any artificial lighting during daylight hours.
You may not quite see eye to eye with this goal, but if you like having the sun shining into your home, this element of the modern housing style may be right up your alley.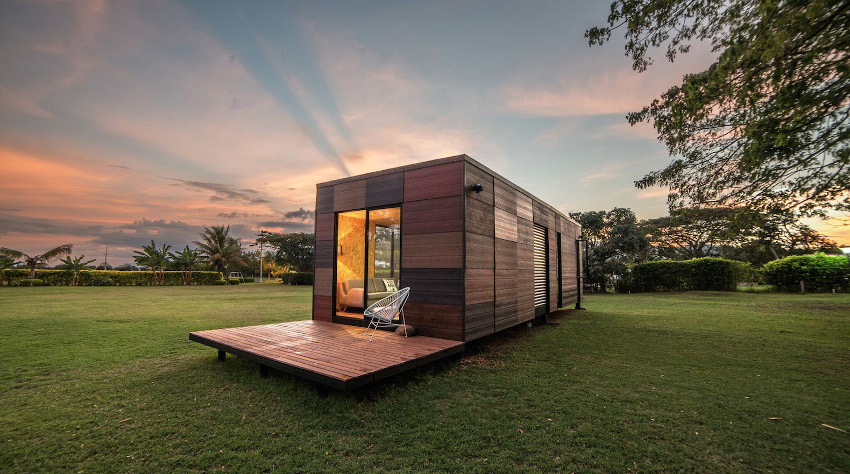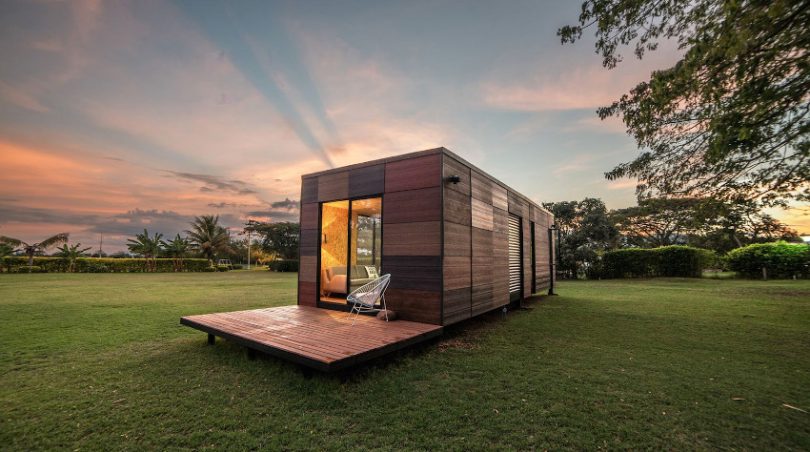 Aside from large walls of picture windows, modern homes often feature accent windows such as transoms and skylights that bring in even more sunlight when it's available. If you're OK with the idea, opting to leave your artificial lights off during the day could be a way of saving money on electricity bills, so in a sense, the added cost of extra windows could end up paying for itself over time.
Again, it may be easier to find this feature included as a standard feature in a modular home, but you can customize or renovate a mobile home to introduce natural lighting features if you wish.
Style and Substance in Materials
Modern architecture stays simple while also considering style, which is one major appeal of this type of home design for prospective homeowners on a budget who still care about the way their homes looks. For all the lack of ornamentation that modern-style homes tend to display, you'll still see plenty of charming little details here and there.
Even the street numbers on the front of the house may be in a streamlined modern style rather than the generic, slightly old-fashioned style you tend to see.
A modern home will typically leave details like wood beams and corrugated galvanized steel uncovered so these elements can add both texture and atmosphere to the space. It's a slight nod to industrialization that keeps these homes feeling fresh and current.
Modern modular homes are more likely to use exposed wood beams than modern manufactured homes, but details like corrugated galvanized steel and exposed wood decking can easily be added onto the exterior or interior of your mobile home in a renovation.
What to Look For in a Modern-Style Prefabricated Home
Now that you understand what makes the modern style special and different from other prefabricated home design types, it's time to consider what you want from your house. You'll be able to browse floor plans and exterior designs from manufacturers as you consider your options, but it's a good idea to approach that shopping process with an informed idea of what you're looking for.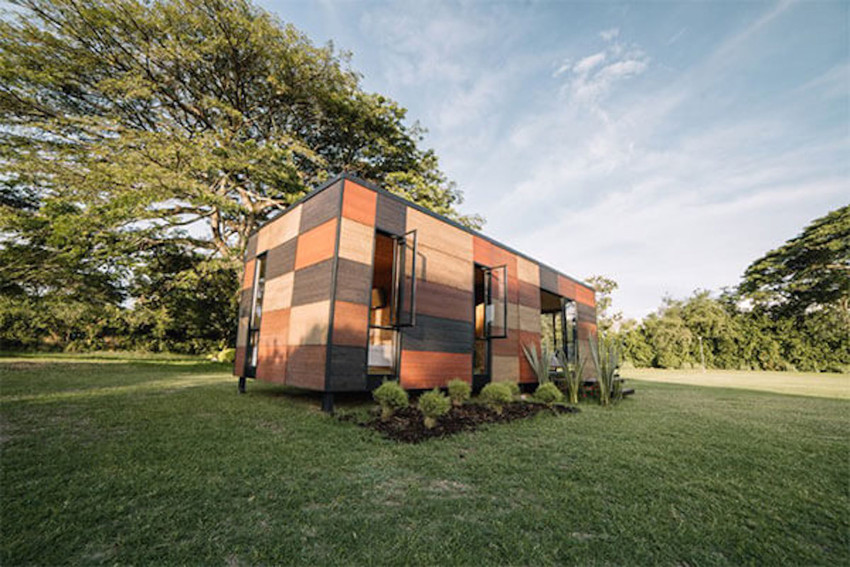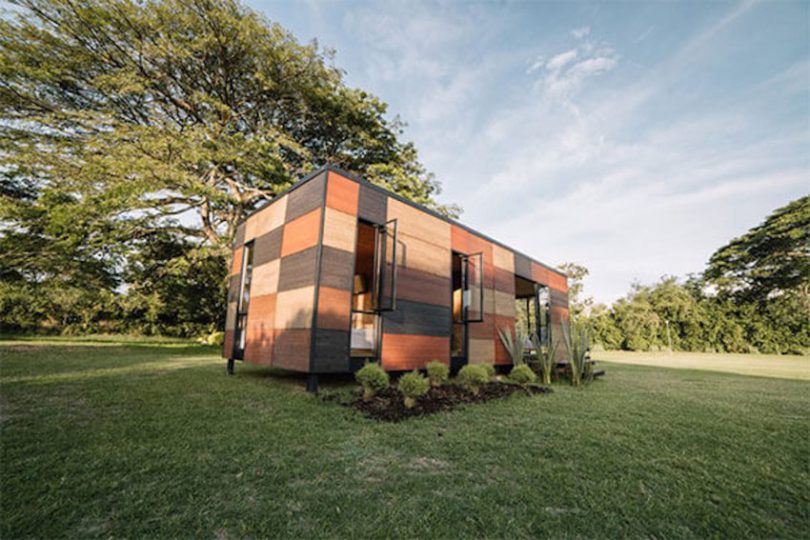 Otherwise, you might get overwhelmed by the sheer volume of options in front of you. Here are some selection criteria to consider:
Size: Do you need multiple stories and plenty of space for a growing family to expand, or are you looking for something compact and efficient to accommodate you and a spouse only? Manufactured homes typically have a limited, set square footage, while modular homes offer a much more flexible spectrum of size options. The modern design itself may not have a direct impact on size, but as mentioned above, features such as an open floor plan and plenty of natural light can make a smaller home feel bigger and more comfortable.
Type: Deciding between a manufactured home and a modular home is one of the most important decisions you can make early on in the process. Though the two do have some similarities, including the need to buy or rent land for your new home, the comparison is ultimately apples to oranges.
Budget: Your budget will likely have a major impact on the size and type of modern prefabricated home you end up buying. Though modular homes are more expensive in theory, if you end up renovating, customizing or augmenting your mobile home to achieve the design you want, you could end up spending more on the "cheaper" option in the long run. Remember to factor in elements like land costs, financing, taxes, foundation expenses, home delivery, appliances and utilities hookups into your budget. The house itself is only part of your final cost for both prefab home types.
Aesthetics: The look of the house probably isn't the most important thing for you, but it's still worth considering. You don't want to end up with a house that looks unappealing to you every time you drive up or walk out the door. The modern style is generally pretty simple, so it's a good choice for anyone who doesn't really care about style. Still, modern home designs can have some weird aesthetic quirks, so don't dismiss this criteria entirely. Communicate your style needs clearly to your manufacturer and ask if there are any unusual design features that you might have missed before you commit to a specific modular or mobile home style.
Efficiency Features: Style isn't the only element of modern design. Modern homes often have excellent efficiency features built in, from added insulation to tankless hot water heaters and double-paned windows that help keep heating and cooling costs down. Other factors, such as which direction your giant, modern picture windows will face on your property, can have an impact on energy efficiency in your home. Leave no stone unturned as you consider how efficient your new modern-style prefab home really will be.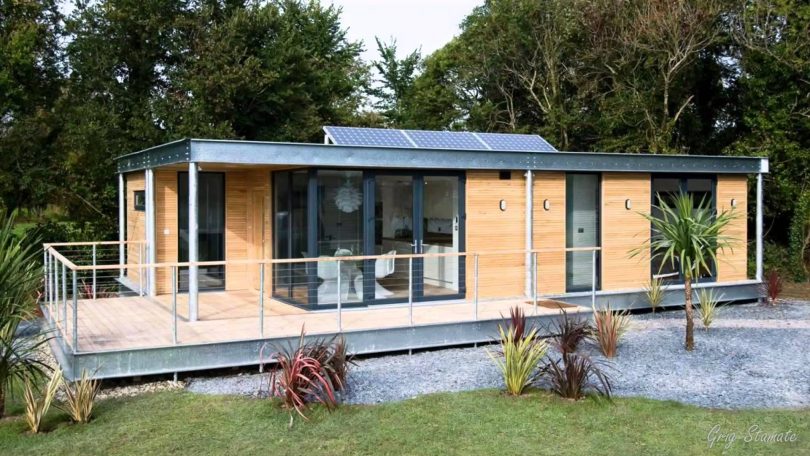 Making Your Final Prefabricated Modern Home Buying Decision
Ultimately, surface-level style isn't the only thing that sets a modern home apart from other design types. If you prefer an uncluttered, simple lifestyle with plenty of natural light and a lack of unnecessary frills, bells and whistles, the modern style may be just right for you.
This style may be on-trend at the current moment, but you don't have to be a latte-sipping, skinny-jeans-wearing hipster to appreciate the simplicity and efficiency of modern mobile homes and modular homes.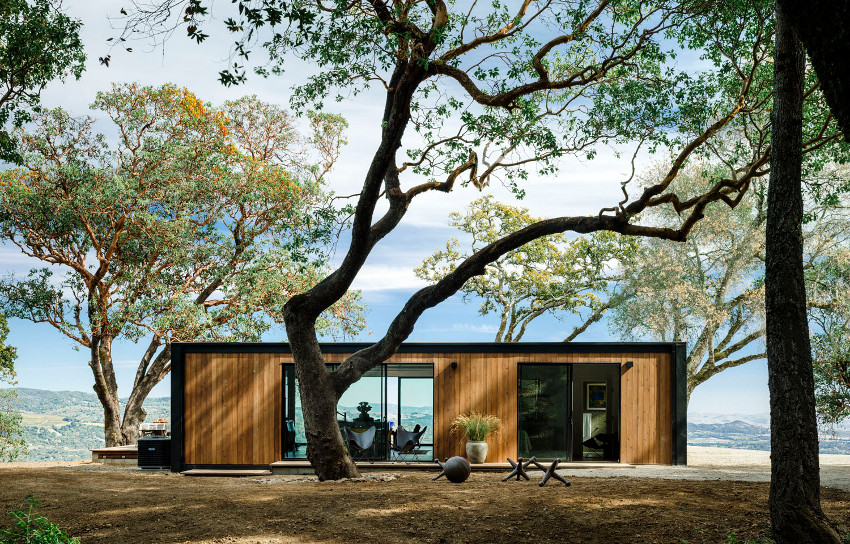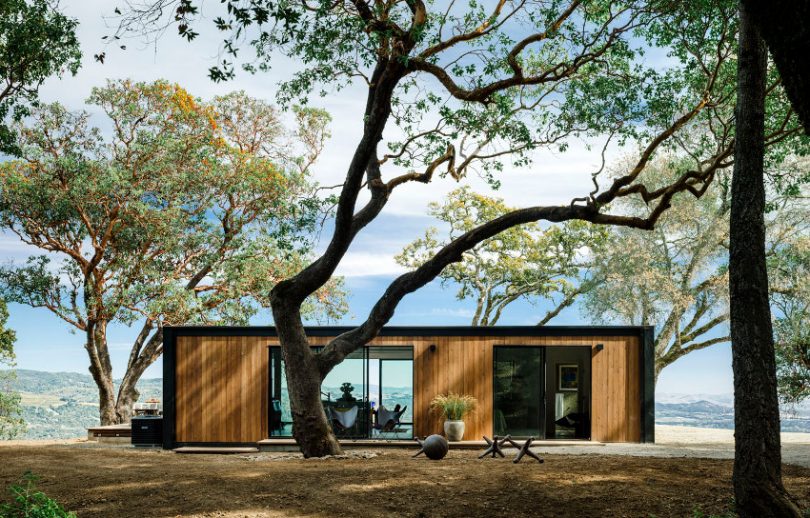 What are your thoughts on modern home design? Do you have any experience with this style in the prefab home market? Let us know in the comments.