In 1993, Sammy Kershaw sang "She's the queen of my double-wide trailer with the polyester curtains and the redwood deck", striking a chord with the ambivalence we feel toward mobile homes in general. The outdated reputation of mobile homes as cheap, low-quality housing is no longer relevant.
Today's mobile homes are built to standards that meet or exceed most building codes using the same building materials and dimensional lumber as found in a 'stick-built' (site-built) home. Double-wide mobile homes are manufactured with the same materials and processes, except that they are built in two halves that are mated together on site.
Manufactured homes are a lot cheaper to build and install than their stick-built counterparts, and are just as sturdy, able to last a lifetime. You save money and you get a home that is big enough for your family's needs. In this article, we'll talk about what a double-wide mobile home is, how it is built, how it is transported and how it's installed.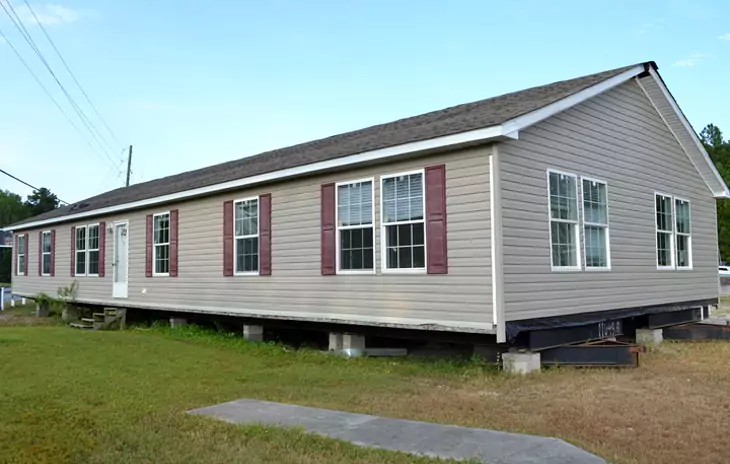 We'll also go over the many benefits of a manufactured home when compared with stick-built homes. Finally, we will cover potential gotchas and financing options for double-wide homes.
What Exactly is a Double-Wide Mobile Home?
The term mobile home originally referred to the place where the first manufactured homes were built near Mobile, Alabama. Mobile homes are also known as manufactured homes because they are built in factories rather than on site.
A single-wide mobile home is generally 18 feet or less in width and 90 feet or less in length and can be transported as a single unit. A double-wide mobile home is generally 20 feet or greater in width and must be transported as two units. Mobile homes are permanently built on a frame that cannot be removed for installation.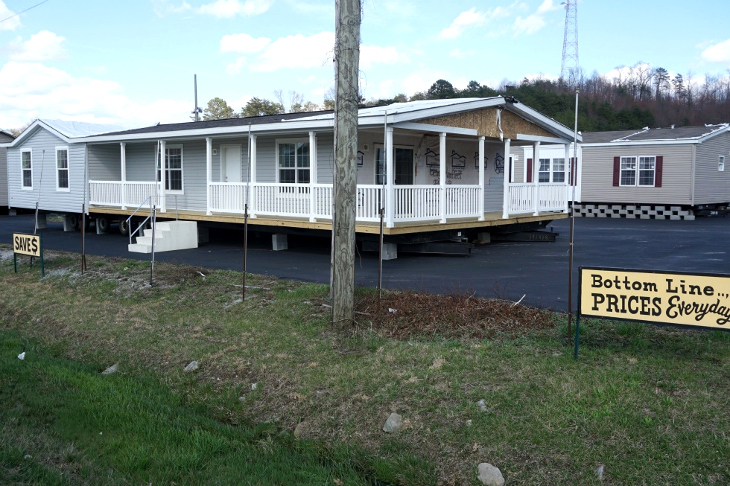 Mobile homes are under the jurisdiction of the Department of Transportation, so when you purchase a mobile home, you get a deed similar to what you have for a car or boat. This affects the financing options you have available to you at the time of purchase.
Manufactured Home Quality Standards
Since 1976, all manufactured homes are required to comply with HUD Title 6 construction standards. Manufactured homes are not required to by law to meet state or local building codes.
However, these homes are built with the same building materials and dimensional lumber as stick-built or modular homes. While they are of a similar quality, manufactured homes are still classified in a way that affects their
How is a Double-Wide Manufactured Home Different from a Modular Home?
Unlike manufactured homes, modular homes must comply with state and local building codes. Modular homes are built so that, if the buyer wants, each section of the home can be lifted off from the transport chassis and set on a foundation.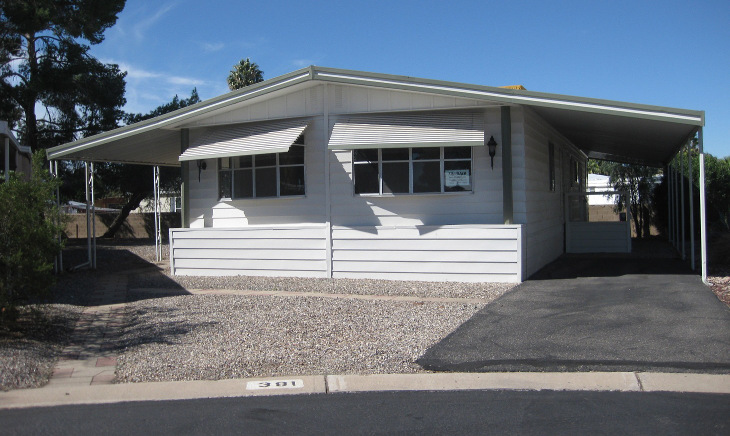 Unlike manufactured homes, modular homes are considered to be the same as a stick-built home. Each modular home is permanently installed and has a tag that certifies that it was built to state building codes. Like a stick-built home, a modular home will appreciate in value over time.
Construction of Double-Wide Trailer Homes
Manufactured homes are constructed inside facilities specially designed provide a dry environment protected from the elements. Double-wide homes are built in two sections that are mated together during on-site installation.
Steel frames for each section
The construction process begins with building two steel frames, each for a section of the double-wide home. The frames are reinforced with steel crossmembers and outriggers to provide adequate support for the home during transport and after installation.
Vapor barrier and insulation
Before the framing and floor joists for the base of the home is constructed, a plastic vapor barrier is laid out over top of the workstation and prepped with glue where the base will framed in.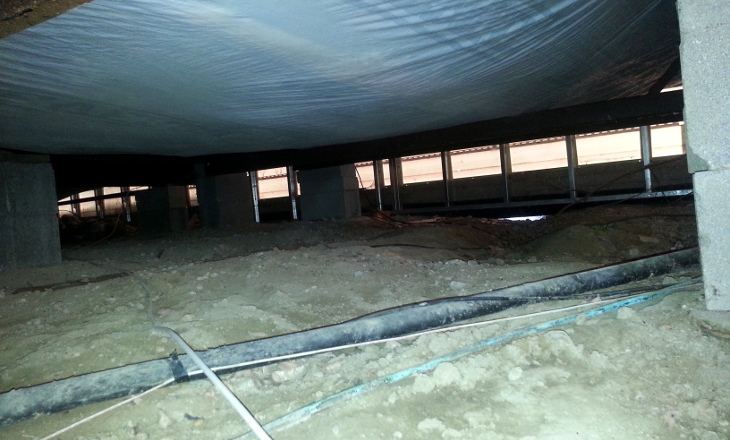 Fiberglass insulation is then unrolled on top of the vapor barrier. After that, the lumber that frames in the floor joists is set on top of the vapor barrier, sealing the vapor barrier to the wood.
Subflooring
Flooring is framed in much like a stick-built house, with 2×6 floor joists. Subflooring may be plywood, particle board, or OSB. Plywood and OSB are the strongest and most durable. Subflooring is nailed in place just like in a regular home.
Flooring
There are a wide variety of flooring choices available for installation in your home, including vinyl, laminate, hardwood, tile, and various types of carpet. In a double-wide home, flooring isn't usually laid until after the home is installed. Standard flooring materials and practices are employed to ensure that your flooring is properly installed, regardless of flooring type.
Exterior and Interior Walls
Walls are generally constructed just like a stick-built home, with 2×4 lumber on 16" stud centers. Door and window openings are reinforced with headers to provide additional structural strength. Drywall is usually ½" thick, and is installed in much the same way it would be in a regular home.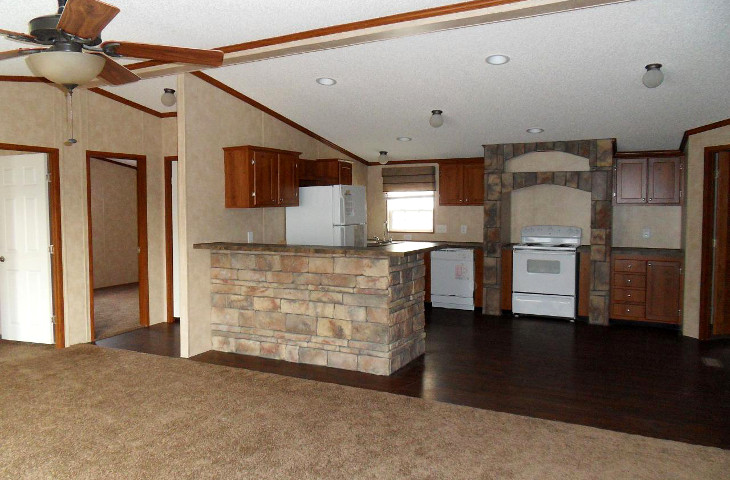 Once a wall section is built, fiberglass insulation is installed between the studs before being sent to final assembly. After exterior walls are mounted on the base of the home, exterior-facing panels of plywood or OSB are installed. The home is then wrapped in a plastic vapor barrier.
Siding is then installed, with sections left out in the middle of the double-wide home. The missing sections will be installed after both halves of the home are installed.
Roofing
The roofing of a manufactured home is built with a different approach from stick-built homes. The drywall for the ceiling is laid out on a steel frame that will support the entire roofing structure while it's being built. Trusses and framing are built on top of the drywall.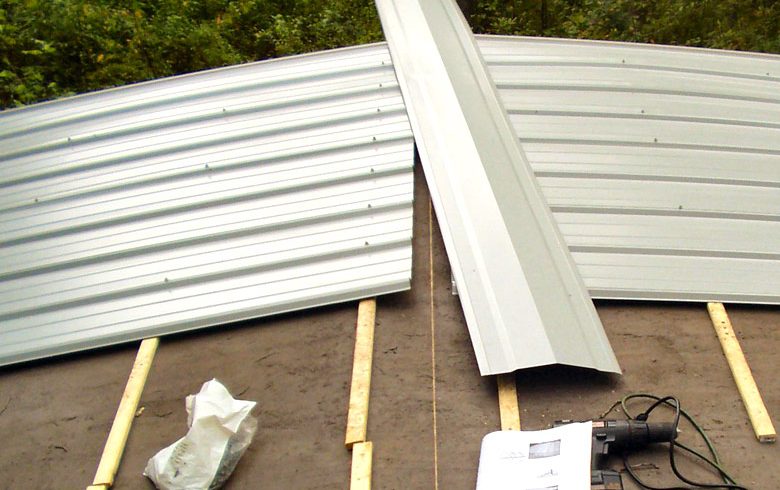 Once the roofing structure is complete, the roofing system is blown full of fiberglass insulation then mounted on top of the walls. After the roofing system is mounted, roof decking, paper, and shingles are installed.
Plumbing and Electrical
All wiring and plumbing is run while the floor and walls are being built, using standard practices and materials.
Inspection
HUD certified inspectors closely inspect each home as it's being built to ensure compliance and minimum quality standards are met. This includes structural inspections throughout the building process, pressure testing all plumbing for leaks, and testing all electrical wiring to ensure there are no shorts or other issues with it.
Energy Efficiency
Manufactured homes are built with energy efficiency in mind, capable of substantial savings when compared with stick-built homes. Energy saving options for doors, windows, lighting, and appliances are available at most manufacturers.
Design
When looking into buying a double-wide manufactured home, you may find that you have access to a home design team to help you design a home based on the needs of your family. This will allow you to pick the right floor plan, flooring, wall finishes, lighting, fixtures, and appliances for your home.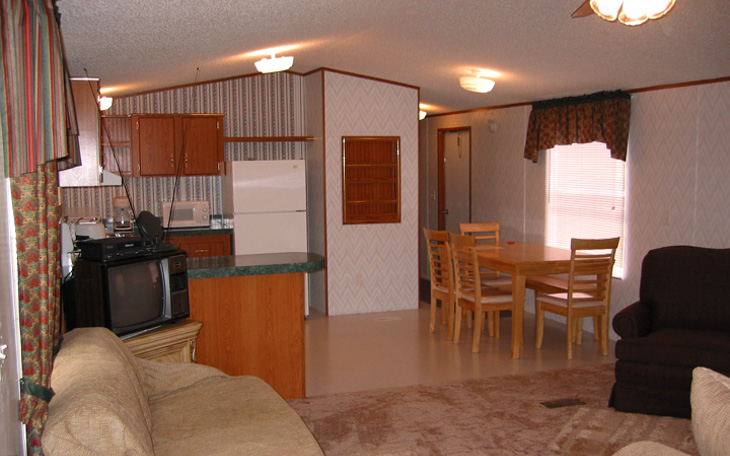 When consulting with a design team, you will be able to ask questions you may have about various aspects of your home's design and construction.
Installation of a Double-Wide Home
Installation of your home is performed by a trained team of people who are experts at setting and leveling your home, hooking up water, gas, electricity, and sewage, and finishing your home. Some of them will lay your flooring inside while others put the finishing touches on the roof and siding. There are three basic types of installers:
Dealer Installer — The installation team is an integral part of the dealership, with the dealership licensed by the state to perform home installations.
Licensed Installer — A person who is not directly employed by a manufactured home dealer who is licensed to perform home installation.
Manufacturer Installer — A home manufacturer that is licensed to perform home installations.
Depending on the manufacturer and/or dealer, you may be able to contract landscaping and other services during the installation of your home. This could include installing a septic system, installation of trees, shrubs, and hardscape features like paths and decks.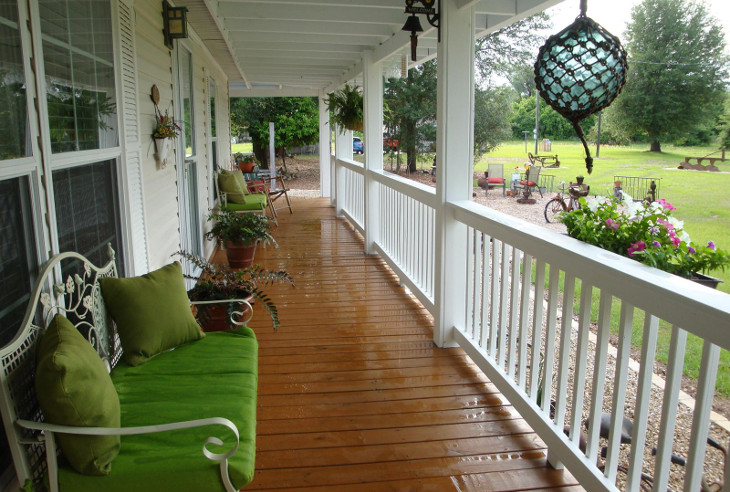 Installation services that are beyond the scope of minimal installation of your home may cost extra.
Non-permanent foundation
This type of foundation for your home is made up of two basic types: pads and footings.
Surface Pad Foundation — The simplest and cheapest way to install your home is to have perfectly level ground with cinder blocks providing support. This is also the foundation type most likely to fail within a few years. Moisture content of soil, soil type, underground water sources, and erosion can cause your home to settle unevenly or even shift on top of the cinder blocks.
Pier Footing Foundation — A much stronger, more durable foundation that consists of re-bar reinforced poured concrete footers with pads upon which the pier is mounted. Piers may be made of concrete or steel and must be rated to support the weight of the home. In cold climates, footers must be dug to a depth that is a minimum amount below the frost line. This ensures long-term stability and help to prevent uneven settling of the home.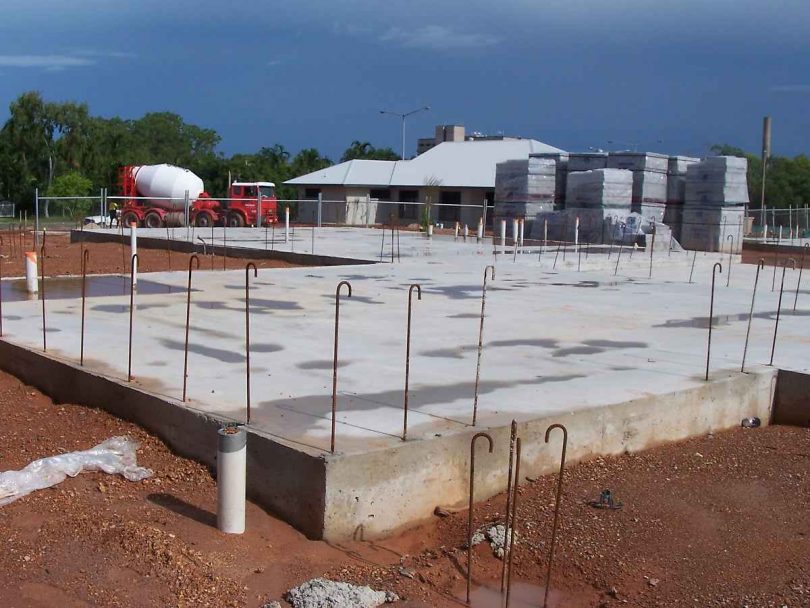 All manufactured homes must be anchored to prevent shifting and falling off the piers. There are four types of anchors:
Ground Anchor — A DOT approved device that secures a manufactured home to the ground so that it can withstand high winds.
Frame Tie or Tie Down — Any DOT approved device or method that secures the home to ground anchors for the purpose of resisting wind forces.
Vertical Tie — A DOT approved device similar to the frame tie, except that it is designed to hold the home secure against uplift caused by high winds.
Over-Roof Tie — A DOT approved device that mounts on top of the roof, securing the home to ground anchors for the purpose of resisting high wind forces.
Permanent Foundation
While it is possible to install a manufactured home on a permanent foundation, this may not be an optimal solution. Due to the overall design and construction of manufactured homes, a similar support system is still needed, based on the blocking plan provided in the manufacturer's installation manual.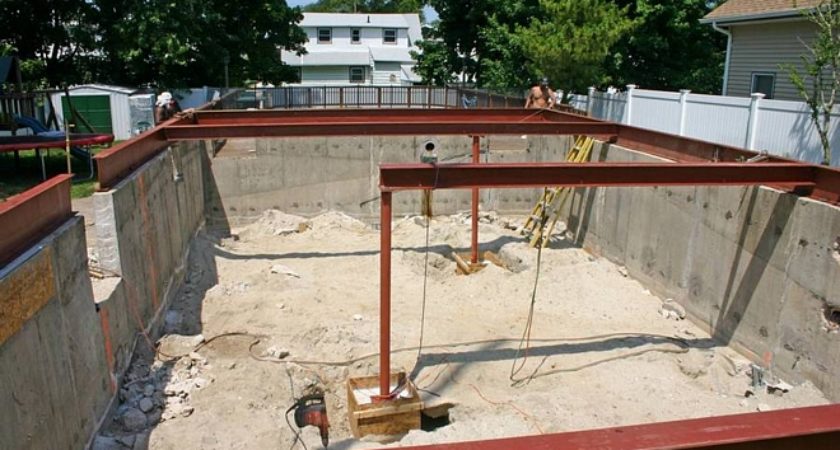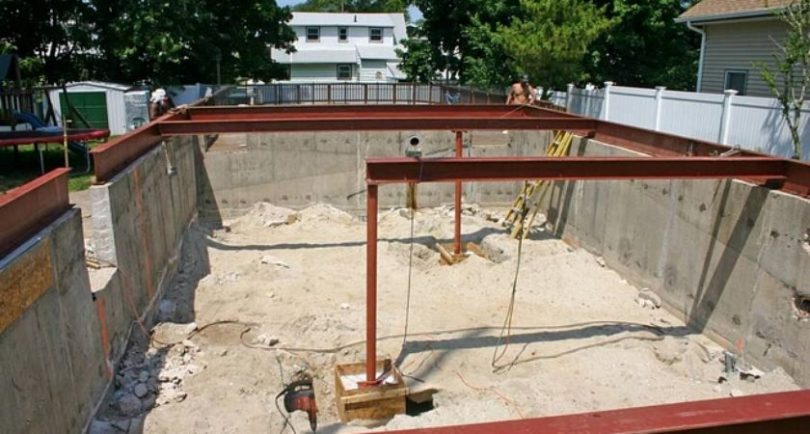 Poured concrete slabs with piers and a crawl space are a popular way to install your home on a permanent foundation that works well. If you plan to install your double-wide home on a full basement, it is best to consult with a structural engineer to design your full basement with additional structure that will adequately support the weight of your home.
Landscaping
If you have the budget and would like your new home to be picture-perfect when you and your family move in, then you may want to ask your manufactured home dealer if they provide landscaping services. A landscaping service can prep and seed your lawn, install trees and shrubs, and pour concrete sidewalks, even build patio areas.
If you are considering some kind of landscaping, bear in mind that you will be responsible for maintaining it long after the landscaping team is done. Keep it simple so you and your family can enjoy it.
New vs. Used Manufactured Homes
When buying a manufactured home, new homes are required to meet minimum HUD and state criteria. A used manufactured home is not held to the same standards as new manufactured homes. This is roughly equivalent to the difference between buying a new car with a bumper-to-bumper warranty on it and buying a car 'as-is' off a used car lot.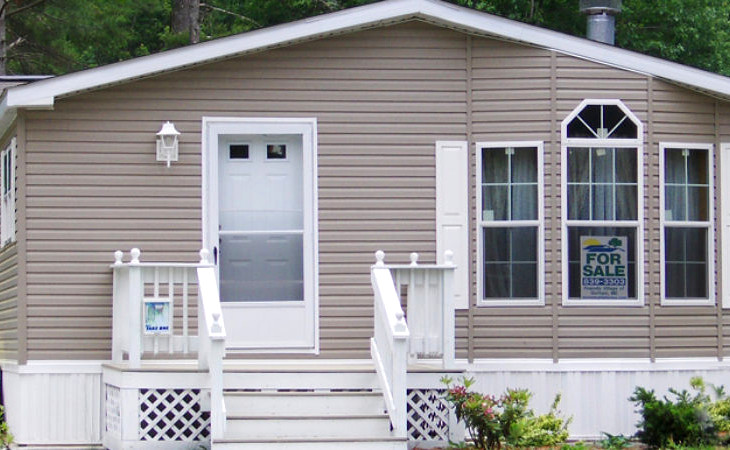 Dealers will generally only provide a minimal warranty as required by law, and nothing more. Furthermore, a dealer may not offer warranties or insurance for the transportation or installation of a used double-wide trailer.
Potential "Gotchas"
There are certain details to keep an eye out for when looking at buying a double-wide home such as a warranty on the home itself and the appliances you purchased, warranty and/or insurance on the transportation of the home, and installation of the home.
Home warranty
This warranty should cover details about overall quality and workmanship of the home. In and of itself, this isn't usually the problem. Most manufactured homes are well built.
Transportation Insurance
When you buy a double-wide home, make sure it is insured for transportation to your property. If anything happens to your home in transit and it's not insured, you will have to pay to have any damage repaired.
Installation Warranty
Regardless of who the installation contractor is, you need to have a copy of the installation warranty and what it covers. It is critically important to go over the details and ask questions. Make certain that your home is warrantied against improper installation and know what the installer will do if you experience damage to your home as a result of improper installation.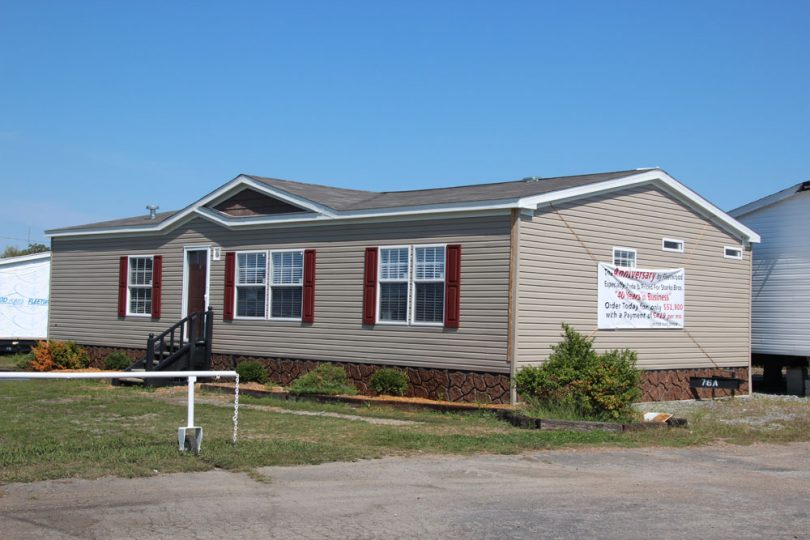 This includes plumbing, electrical, sewage, gas, structural (cracks in walls, etc.), bulges, bubbles, or low spots in the floor, cupboards pulling out from walls, etc. Anything not explicitly covered in the installation warranty won't be covered.
3rd-Party Inspection After Installation
Once installation is complete, have an independent manufactured home inspector thoroughly inspect your home before signing off on the installation work. That way, if the inspector finds something wrong, you can report it to the dealer and force them to correct whatever is wrong.
If you sign off on the installation work before all work is complete, or if you sign off before having it inspected by a qualified inspector, you will be responsible for the total cost of repairs your home will need.  Beware of anyone trying to get you to sign anything before or immediately after the installation work is complete.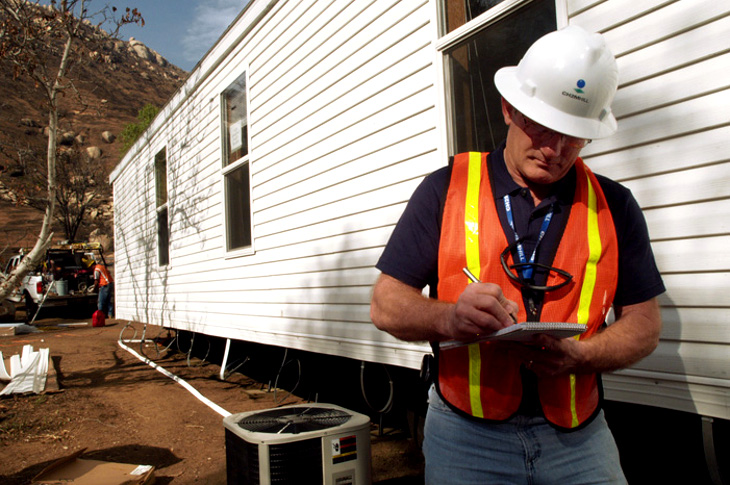 Some manufactured home buyers have reported that they thought they were signing off on a contractor's daily time sheet when it was actually the installation inspection report. A good rule of thumb: don't sign anything until after the work is completed and it has been inspected by a licensed 3rd-party manufactured home inspector.
Financing Options
Manufactured homes are not eligible for conventional mortgage loans, but there are other financing options available, depending upon whether you are buying a new home and if it's going to be installed on property that you already own. If you own the property where you plan to install a manufactured home, you may qualify for an FHA loan, a HUD loan, or a VA home loan (if you're a veteran).
If you are planning to buy a home that will be installed on property you rent or lease, then your financing options may be much more limited, with the least desirable option being a retail sale installment contract. This type of contract is not a loan, and therefore is exempt from regulations concerning loans.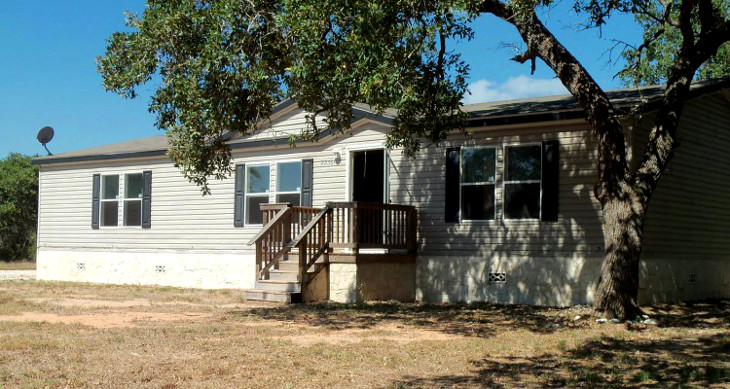 This is the same type of contract used for payday loans and buy-here-pay-here car loans. They are best avoided if at all possible.
Benefits of Buying A Double-Wide Mobile Home
Late-model or new manufactured homes, deliver high-quality construction and savings in energy costs. A double-wide home gives your family the space it needs at an affordable price.
Also, a stick-built home takes up to a year or more to complete; with a manufactured home, you have a short waiting time from design to installation, usually no more than a couple months at most. Best of all, you now know what a double-wide mobile home is, how they are built and installed, and what to keep an eye out for when buying one.
Finally, multiple options allow you to find a home and finance it to fit your budget. With all this knowledge, you will be prepared when you're ready to look into buying your own double-wide manufactured home.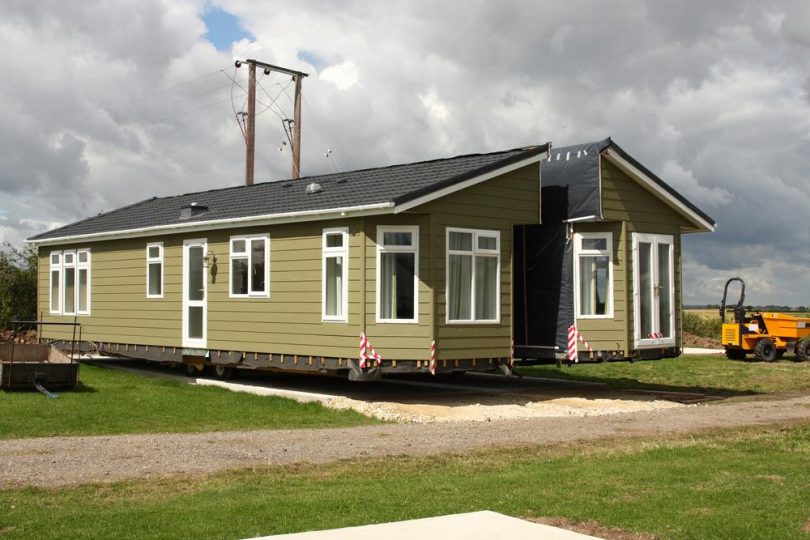 What did we miss? Do you have any questions that weren't covered in the article? Let us know your comments and concerns.