Moving a mobile home is something you'll be happy to avoid on most days. Although the name makes it sound like something you could easily hook up to the back of your truck and tow along, the reality of moving a mobile home is quite different.
Even when working with the best mobile home movers, the process is long and expensive. Despite your best efforts, it's also impossible to completely guarantee that the process will go from start to finish without a hitch.
As inconvenient as it may be, moving your mobile home is sometimes necessary. Considering the work and money involved this is something you'll want to do right the first time and preparation and hiring the right movers is key.
Setting things in motion
Moving a mobile home typically costs $5-10 per mile and most moving companies also have a minimum charge for a short move. This means that moving a mobile home usually costs several thousand dollars even for relatively short distances and in some cases it can be much higher.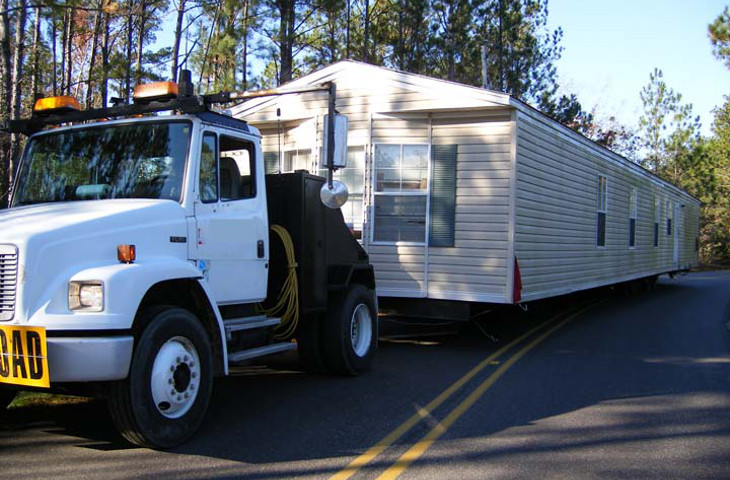 Without proper preparation, your expenses will only go higher. Proper arrangements for moving your home should start a few months in advance at the very least. Some of the things you'll have to do include:
Terminate your current lease: If your home is in a mobile home park, you probably have to provide advance written notice of your intention to terminate your current lot lease. In many parks, you have to give an advance notice of at least 30 days but you should check the terms of your lease just to be sure. Failing to give advance notice may mean forfeiting your deposit.
Clear all property taxes: In case there are unpaid property taxes on your home, you should clear them early enough and make sure that you get a receipt from the relevant taxing authority. You won't be able to move your home legally if you haven't cleared the outstanding property taxes.
Terminate utility connections: Don't wait until the final moment to start making plans on shutting off utilities. Give the utility providers advance notice so everything is off on the day of the actual move. This also means that you'll need to have a firm cut-off date.
Make alternative living arrangements: You won't be travelling with your home so you'll need to make alternative living arrangements for the period your home is in transit. You should also consider that in case the move is delayed, your utilities will, ideally, already be cut-off, so be ready for this possibility.
Ensure the lot you're moving to is ready: One of the biggest challenges you could face is having your home moved several hundred miles for thousands of dollars only to find that the lot you were moving to is not ready, not suitable or unavailable. Make the proper arrangements with the lot owner before you even terminate your existing lease and visit the actual site to ensure that it's suitable and ready for your home.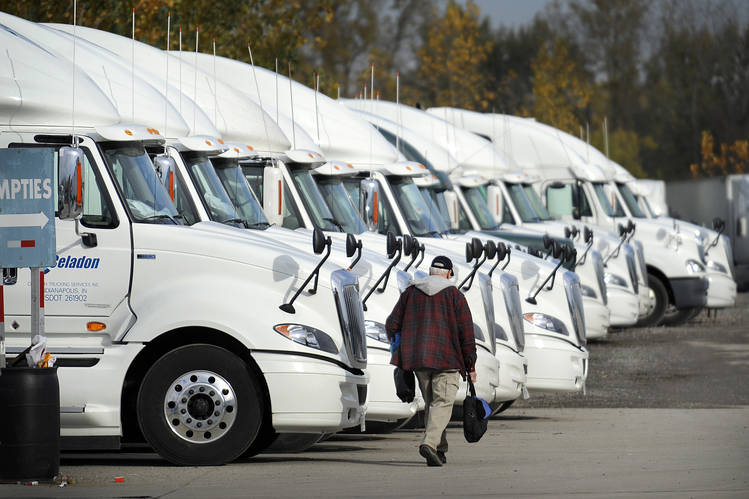 In some cases, the park you're living in may even have specific rules on when you can move. Be sure to look out for these and any local laws that may prevent you from moving before it's too late.
Preparing your Home for the Move
As the moving date approaches, you'll have to ensure that your house is ready to be moved. Some of the preparation can be done by you but it's important that certain tasks are left to the professionals.
A mobile home is extremely vulnerable when being moved and some of the jobs involved are dangerous. Therefore, leaving some jobs to the pros is good for both you and your mobile home. Some of the things you can do include:
Removing the Skirting
The skirting is what hides the underside of the mobile home from view and removing it is a fairly simple job. This is something you can do if you're not afraid to work with your hands and doing it yourself will save you some money.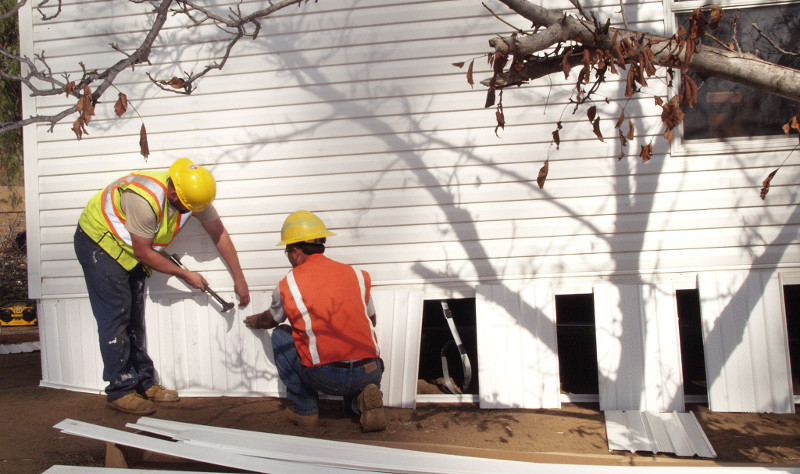 Skirting can be reused or resold, so ensure you don't throw away the skirting. Don't remove the track though if it's in good condition.
Preparing the exterior
The mobile home will be moving at speeds of up to 50 MPH. This doesn't bode well for anything that can't handle the wind resistance at that speed. Secure or remove anything that looks like it could blow off. This means exterior lights, name plates attached by screws etc. should all be removed.
In the case of the lights, at the very least, you should remove the glass. Ensure that the movers also secure the external doors and screw them shut otherwise even a dead bolted door could still open due to vibrations. In case the siding of your home is weak or loose, this is also the time to do some repairs or reinforce it to keep it from being seriously damaged by the wind.
Preparing the Interior
The interior of your mobile house will not be that much safer than the exterior during the trip. Any bumps, potholes and uneven surfaces will ensure anything inside gets a proper shake. Even on the smoothest of roads, the house will still be subjected to a certain amount of vibration which could damage or shift things inside.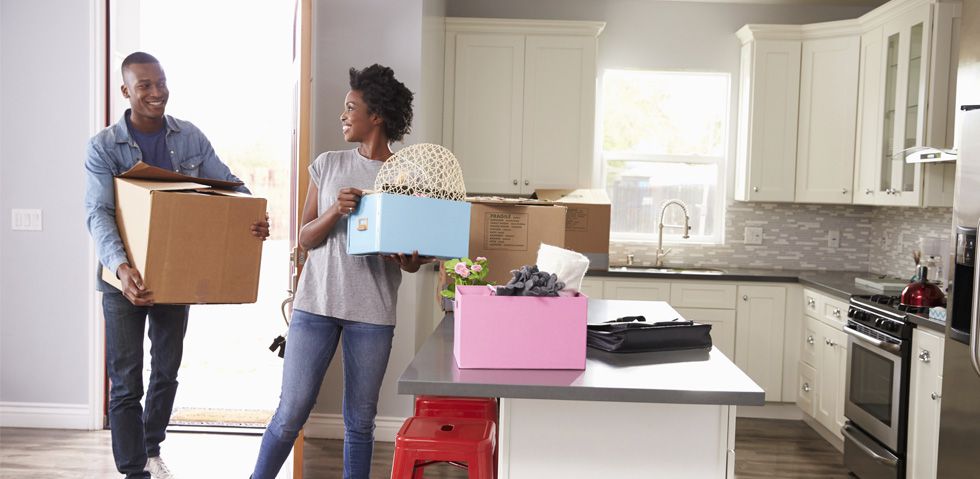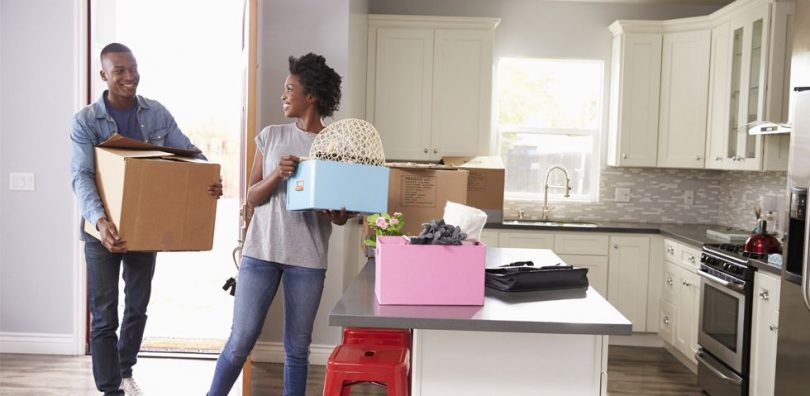 Ensure that you remove anything valuable or heavy from inside the mobile home prior to transportation. Some moving companies will actually insist that anything heavy be removed before transportation. This means electrical appliances and furniture should be taken out and transported like everyone else does it.
Glass inside the house will also be a problem so remove the glass from light fixtures and ensure all the doors are secured i.e. cabinet doors, shower doors etc. The basic idea is to remove or secure anything that looks like it could cause damage or be damaged when shaken.
Remove any flammable liquids and other chemicals from the house to reduce the chances of an explosion. Even bleach spilling onto the carpet of your mobile home can do some damage.
Choosing a mover
The home mover is probably the single most important factor during the moving process. You'll be paying them a fortune to transport something of immense value. By the time they're pulling away with your house in tow, it's too late to prevent any disaster that they may cause down the road. The best thing to do is to ensure you pick the right mover.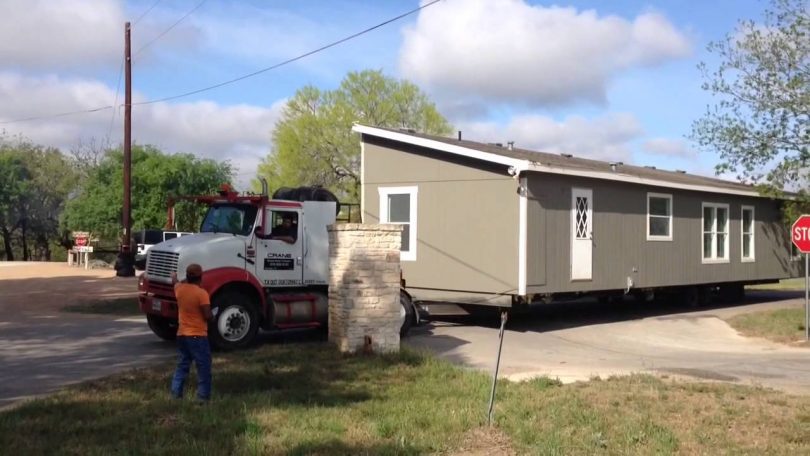 Factors to consider when selecting a mover
Experience: Transporting something as large as a house takes some getting used to. The mover must be able to assess the existing axle to ensure it's in good condition and be able to replace it if it's not. They must know how to properly jack up the house and also how to maneuver the house around tight corners among other skills. It takes years of doing this kind of work to be able to do what needs to be done consistently. An experienced mover will also know how to handle a sudden complication e.g. an axle breaking while on the road.
License: You'll want to work with a mover that's licensed. This is one of the things that tells you they know what they are doing and in some states movers have to be licensed. If you're moving to another state, you should consider that the driver may only be licensed to work within a particular state. This means a new driver would have to take over in the new state(s)
Insurance: Insurance is the only real protection you have when moving your mobile home. Even with all the right safeguards in place a lot can still go wrong during the move. If your mover has a comprehensive insurance, your losses in such a situation are mitigated. Without insurance you could be without a home and without a hope.
Schedule: If you've already made plans to move out on a certain date, any delays could be very costly since you'll have to make alternative living arrangements during the delay. You need a mover who can commit to a particular date.
Contractual terms: A mover who is ready to agree to a written contract is what you're looking for. When terms such as the cost of the move are agreed beforehand, it spares you the unpleasantness of additional costs being brought up at the last minute or after the move.
Cost: For many people, this would be the primary concern, but it should just be one of many concerns. Some movers may try to overcharge you so get cost estimates from several movers just to be safe and be ready to negotiate. Make sure you agree on a final price with no room for adjustments and this should be included in the contract. If a mover is too cheap, this could be a red flag. They could be inexperienced or have a bad record.
Motivated: Moving a house is a challenging prospect and any number of things could go wrong. You don't want to work with the kind of mover who'll be ready to up and quit the moment things get a little tough.
Proper communication: Imagine waiting for your house at the destination several days after it was due to arrive. This can be a frustrating time for a home owner. In such situations you need a mover you'll be able to reach and get an explanation from immediately. Even a few hours without knowing where your house is can be a harrowing experience.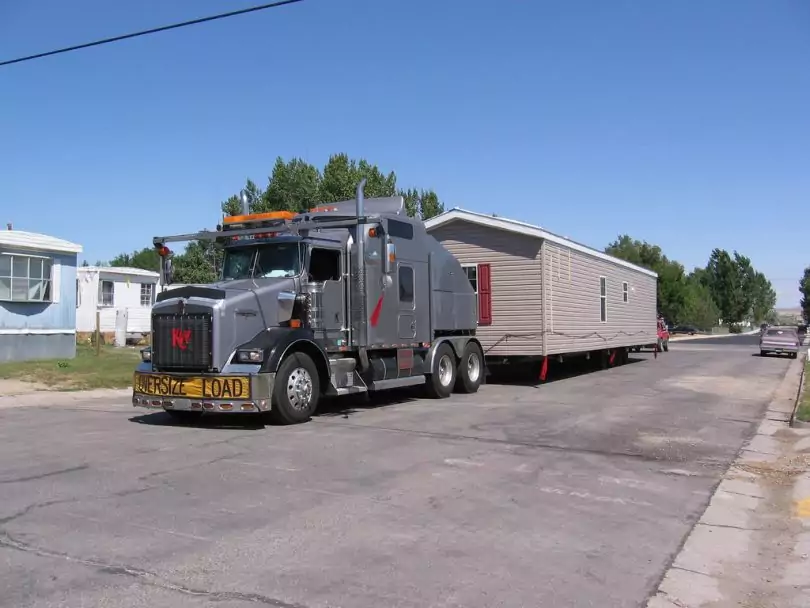 Mistakes to Avoid
Even if you make all the right preparations, there are still some things that can go wrong. To try and prevent this, keep an eye out for these common mistakes so as not to end up hurting yourself in the end.
Don't pay the mover upfront. That's an easy way to end up at the wrong end of a long line of people waiting for their homes to be moved. Once the mover has your money, they have no reason to rush.
Don't choose a home mover just because they are cheap. A cheap mover may work out for you but they may also be inexperienced, unlicensed, uninsured etc. A mover with only some idea of what to do may not know how to properly secure something and this could literally be a fatal mistake.
Don't wait until the last moment to get the ball rolling. Waiting until the last moment to give your landlord notice or to get the necessary permits is a good way to lose your deposit or be forced to delay your move.
Don't leave the skirting behind. Although there's no guarantee you'll be able to reuse it, it can still be worth a few hundred dollars in the right condition.
Don't try to move the house by yourself. Just because you saw someone doing it on YouTube doesn't mean you'll be able to do it too. You may not have the right tools or your house may not even be in a condition to be moved.
Don't fail to read through the insurance information thoroughly. Even if your mover has insurance, it may not cover everything in your home. Find out early enough if you need to get your own insurance to cover the move.
Don't fail to check the weather on the day your house is being moved. Bad weather is a recipe for disaster and in some cases it may be cheaper to postpone moving.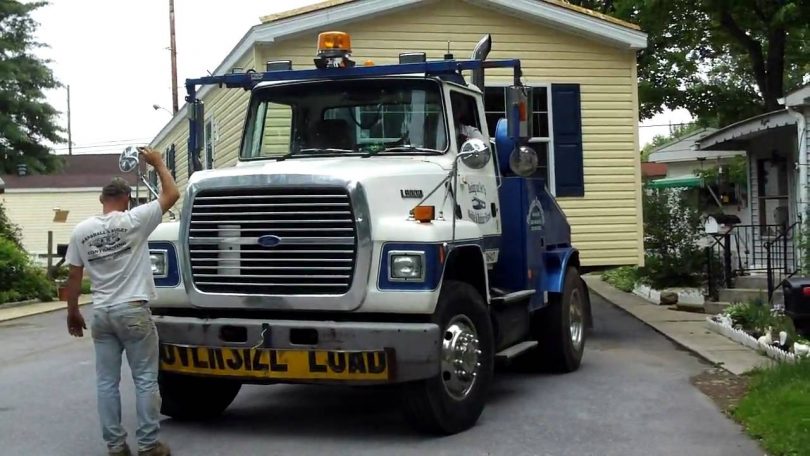 When not to move your home
Just because you're ready to move doesn't mean your home is also ready. There are certain scenarios in which you probably shouldn't move your mobile home. Three factors in particular may make it impossible or unnecessary to move your home.
Age and structure
If your mobile home is too old or if its structure has been seriously weakened in some way, it may not survive the stress of being taken from one point to another. In such a case you're better off leaving the house in place rather than risk destroying it.
Cost
As mentioned earlier, the cost of moving your home is quite high. This is before you factor in additional costs such as getting the necessary permits, paying the plumbers and other professionals and other miscellaneous expenses.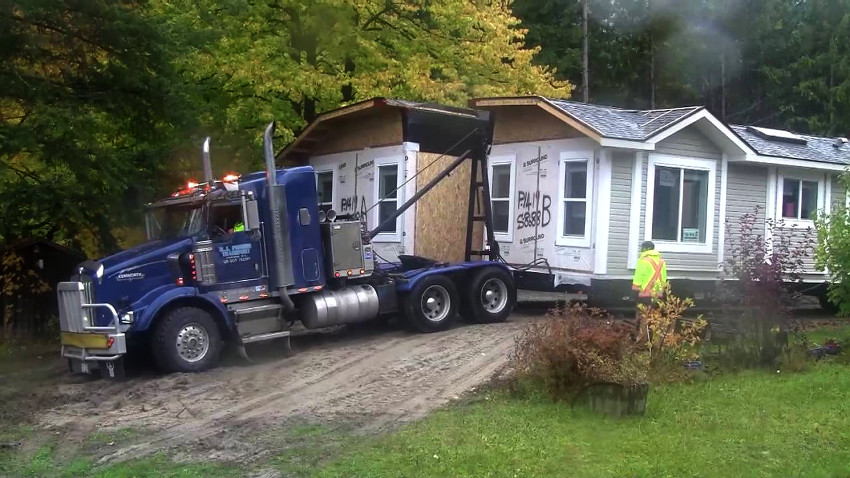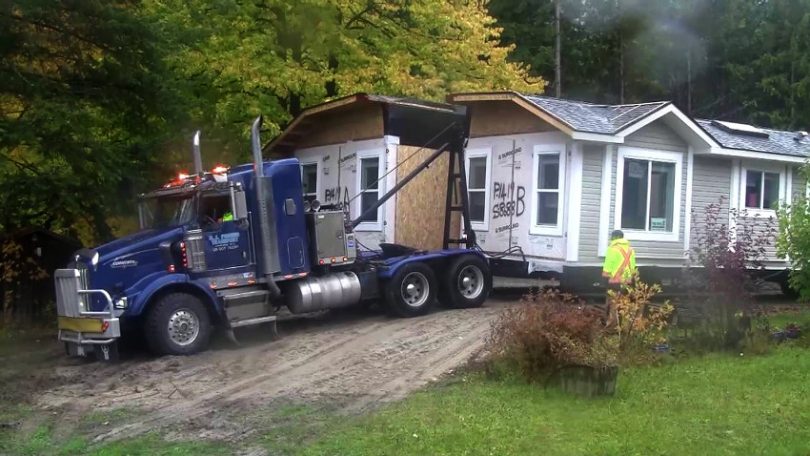 If the costs are too high, it may be more sensible to just sell the house and buy another one in the new location.
Mortgage
If you bought your house using a mortgage, the terms of the agreement may prevent you from moving your home until the mortgage is paid off or may have specific insurance requirements. Check the terms of your mortgage first before starting the moving process.
Additional Considerations
Here are some final things to keep in mind when deciding on a mover and moving your home:
Police escorts and guide cars
Some states require that a police escort accompany any unusually large loads being transported on the road. A mobile home usually fits this description so be sure to check on this before moving. Sometimes a guide car(s) is the requirement.
Manufacturer discount
If you are buying the house from the manufacturer, you can find manufacturers willing to transport the house for you at no charge. This can make a lot of things easier.
Moving-in discount
If you're moving into a particular lot, talk to the park owner to see whether they cover the costs you incur by moving. There are many parks where the owners pay a portion of or the whole amount it costs you to move into their park.
Double wide homes
The larger the home the more expensive it will be to move. The other problem in moving multi-sectioned homes is that for the whole journey, some parts of the sections will only be protected by a plastic sheet which can easily rip open exposing your home to the elements.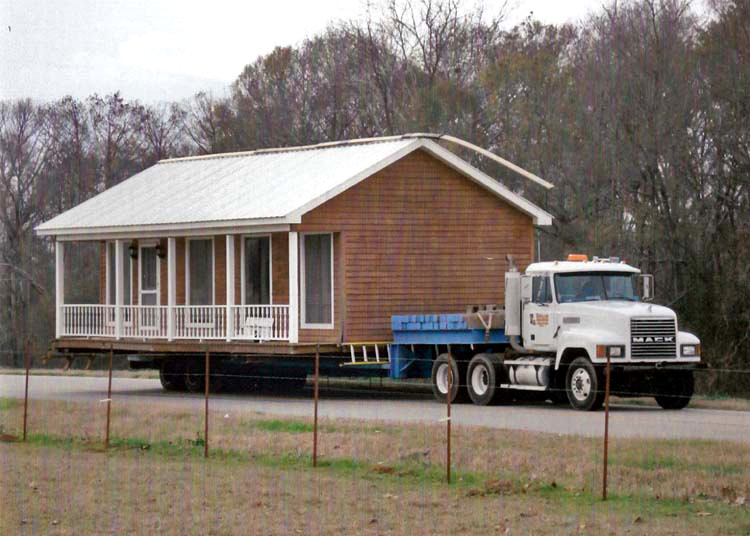 Ensure that this plastic sheet is properly secured.
When you decide to move, move right
A mobile home weighs several thousand pounds. Moving something that huge and that heavy is a process that is full of risks. Making the right preparations and choosing a reliable mover are two things that could make the most difference.
There are various ways that you can also move without having to spend a fortune so be sure to check all avenues to bring down your costs. However, leave the important jobs to the professionals. Your home or your life could depend on it.
There are also many mistakes that homeowners make that prove to be costly. These are the things you'll want to avoid. After all is said and done, hope for the best but expect the worst i.e. ensure you're properly insured throughout the moving process.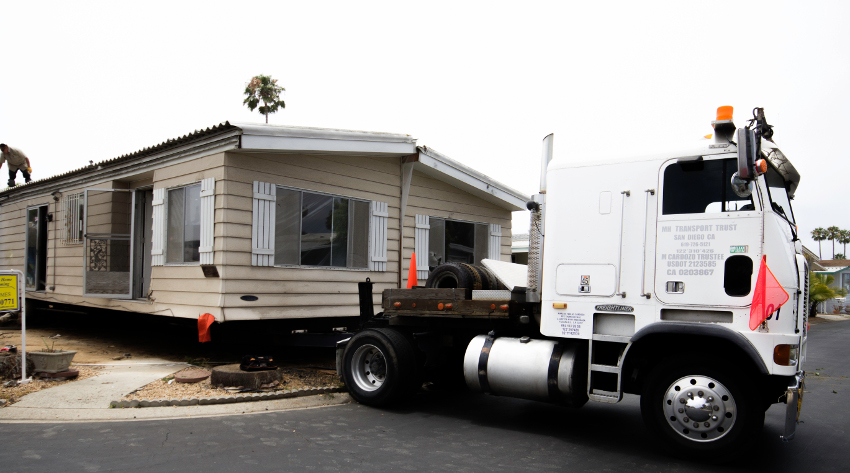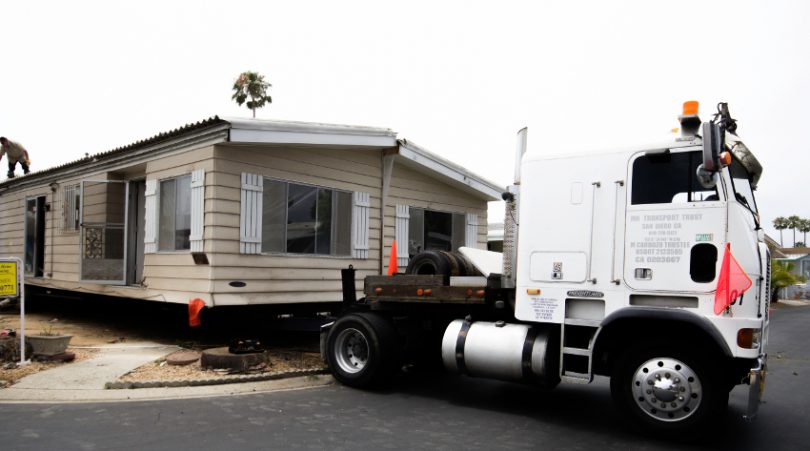 What are your experiences with mobile home movers? Any tips to offer fellow mobile home owners? What didn't we cover that you would like to ask?