Financing is often the toughest part of the journey toward home-ownership. However, it's not just a matter of coming up with the cash and setting yourself up to reliably make payments in the future. Navigating the often confusing world of mortgages and land loans can be a challenge of a different kind.
If you're thinking about purchasing a mobile home, it pays to gain some up-front knowledge before taking the plunge. If you approach the situation without the proper knowledge, you could end up signing your financial life away without understanding the consequences of that action.
Don't let your enthusiasm for home ownership blind you to the risks involved with the process. The world of mobile home financing is certainly quite complex, but with the right information, you can simplify the process and go from renting to owning your very own place with minimal hassle.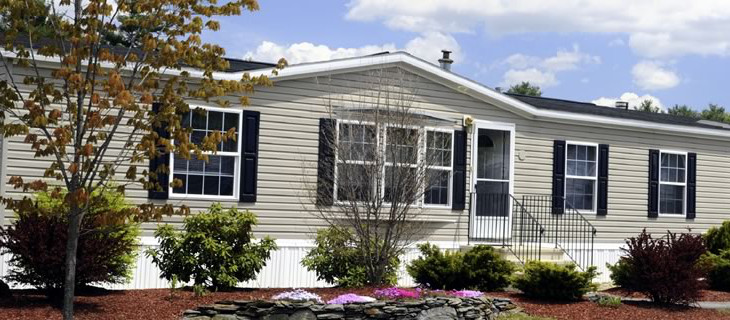 This guide will help to demystify many of the more complicated elements of the mobile home shopping process, making it easier for you to get the results you want without breaking the bank or getting yourself stuck in a bad deal.
What is a Mobile Home?
Mobile homes are compact, efficient, transportable living spaces and are a great choice for prospective homeowners on a budget. They're made in standard rectangular sizes that allow for only one story, which creates a compact, efficient living space.
These homes are typically equipped with modern utility comforts, such as plumbing, electricity, satellite or cable TV and phone and internet service. Though small, they can be quite comfortable. They can even be permanently installed on a plot of land using foundations made from brick or concrete blocks.
Also known as trailers, manufactured homes and HUD homes, mobile home nicknames and aliases actually do a fairly decent job of clarifying what these housing structures are. While they're not exactly mobile the way a truck is, mobile homes are typically made with wheels and axles that theoretically make them portable, though in most cases mobile homes tend to stay put for most, if not all, of their owners' lifetimes.
The "trailer" moniker refers to the fact that they can be pulled, not that they do the pulling themselves.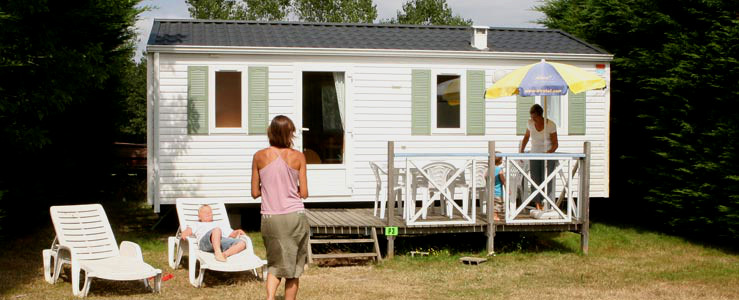 They're called HUD homes because their manufacture is regulated by the Federal Department of Housing and Urban Development (HUD), and "manufactured homes" refers to the fact that they're created in a factory setting rather than built on site.
Mobile homes also usually have a tag on their exterior that indicates their adherence to federal code, which makes it easy to identify a mobile home if you aren't sure whether you're looking at a different building style or not.
How are Mobile Homes Different From Other Housing Types?
These characteristics show similarities and differences with several other housing types. Understanding the difference between each type will give you a better grasp of what life in a mobile home is like.
These differences are also important for the finance process because some mortgage and loans cover a specific housing type only. Becoming familiar with the terminology used for each style will simplify the process of telling different financing options apart.
Stick-Built House
"Stick-built" is the term applied to traditional homes that are built on-site and from the ground up. These homes are not mobile and come in a much wider range of sizes, shapes and styles than mobile homes.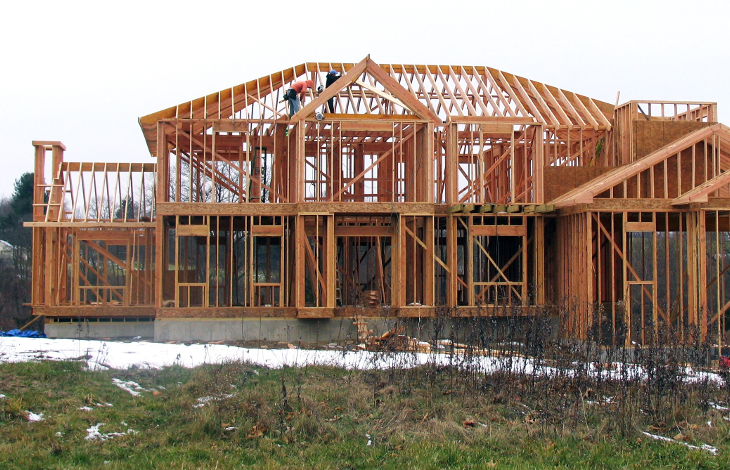 Stick-built houses can be as compact as mobile homes, though they are typically not as affordable, even if they are built to similar proportions. Another major difference is sturdiness – mobile homes are generally not attached to a firm foundation, but stick-built homes usually have solid concrete or masonry foundations and can also have basements. 
Modular House
Like mobile homes, modular houses are built in a factory setting and then transported to the land on which they will rest. However, modular homes look a lot like stick-built homes when they're installed, and they can come in a similar range of shapes and sizes.
You'll find everything from tiny one-room modular cabins to spacious two-story modular houses with luxurious finishes and large bedrooms. This makes modular housing more versatile than manufactured housing from a design perspective. It's much easier to customize and expand a modular home than it is a mobile home.
Modular homes also have to be made quite sturdily to withstand transportation, so they're usually much more dense and energy-efficient than mobile homes. This housing style is often referred to as pre-fabricated or pre-fab housing.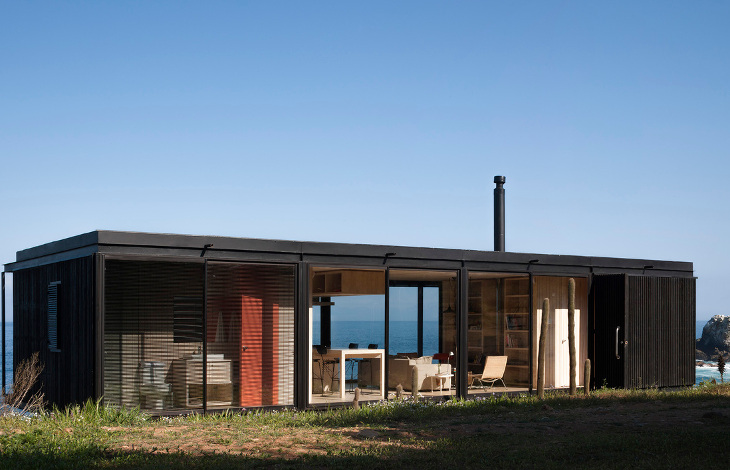 Some modular houses have a tag somewhere toward their base that indicates the manufacturer's business name. Unlike with a manufactured home, modular homeowners can opt to remove this label.
Recreational Vehicle (RV)
If the words "mobile home" conjure up the image of a small living space on wheels that includes an engine, fuel system and driver's seat, you're not quite hitting the mark. The vehicle you describe is known as an RV, and it's built to be much more portable than a mobile home – in fact, an RV can transport itself.
RVs are considered vehicles rather than buildings, and even though some mobile homes are fully transportable, they don't move on their own. Plus, RVs come in a wider range of sizes and configuration options than mobile homes do.
The two are similar in theory, but as far as financing and the realities of day-to-day life are concerned, they are quite different. You're in for quite a headache if you try to take your trailer home on an extended road trip vacation.
Financing Options
Finding the funds to purchase a home is never simple, but the process is arguably a bit more convoluted for mobile homes than other types of buildings, including stick-built homes. While financing options for mobile homes aren't as straightforward at first glance, it doesn't take much effort to figure out how financing works and the ways your choices will affect what kind of funding you can receive.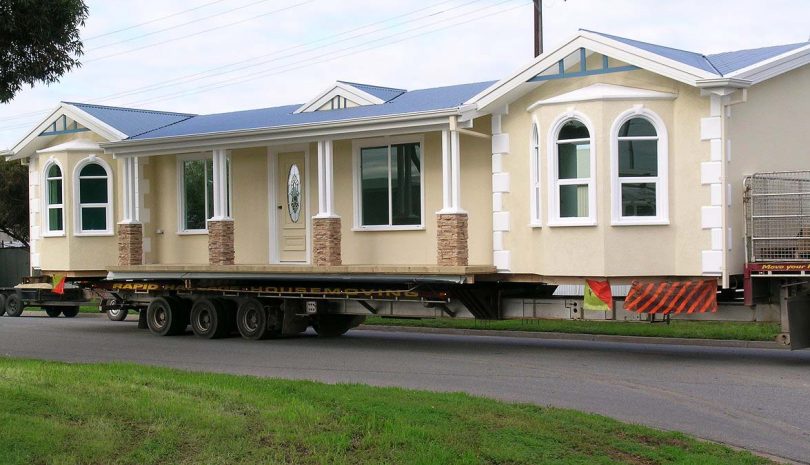 For example, the transportation capability of your mobile home is likely to come into play. As we discussed above, mobile homes usually have wheels and axles attached that allow them to be towed and moved from place to place. Mobile home owners can opt to have these wheels and axles removed once they're on site, effectively making the buildings permanent fixtures on a piece of land.
These may seem like mere logistical details pertaining to whether you can move your home around when you get the urge for some new scenery. However, whether your mobile home has wheels and axles or not can actually have a big impact on your financing options.
If you're planning on keeping the wheels on your manufactured home in order to stay mobile, you may want to think again after learning how doing so limits your options.
Real Estate vs. Property
More specifically, the wheels-on or wheels-off status of your mobile home is the major criterion financial institutions will use to determine whether the building is an item of personal property or a fully-fledged piece of real estate. Falling into one or the other category provides you with a limited set of options for the types of loans for which you can qualify.
Personal Property
If you wish to leave the wheels and axles on your mobile home, your purchase will qualify as personal property rather than real estate. This means that a less-desirable loan type known as chattel mortgage will be available to you rather than a traditional mortgage.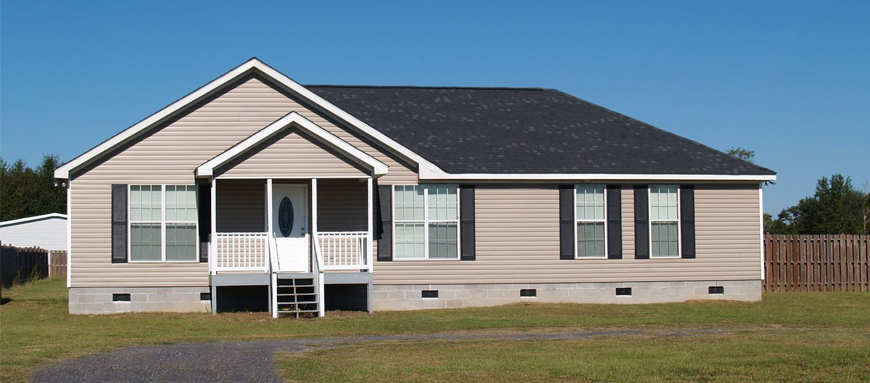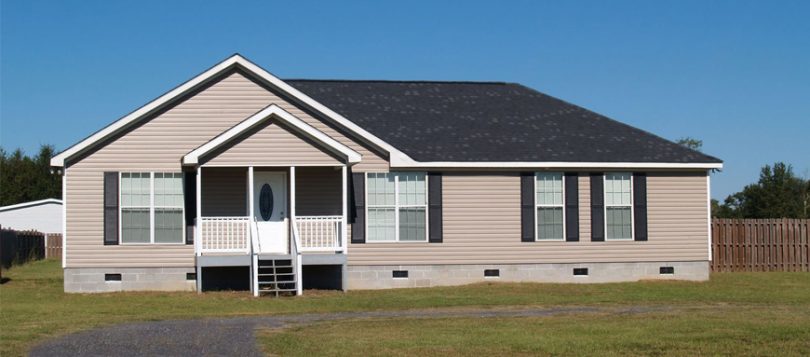 Leaving the wheels on also causes your mobile home to fall in the personal property category for tax purposes, which may or may not be a more favorable position depending on where you live. This is worth looking into as tax costs can make a big dent in your available living funds.
Real Estate
On the other hand, removing the wheels is your first step toward qualifying for real estate status. You'll also likely have to invest in a permanent foundation for your mobile home, and that typically means you're going to need to own or have permanent usage rights over your land.
The extra cost of the land and foundation is also prohibitive for many mobile homeowners, so only a very small percentage of mobile homeowners qualify as real estate owners.
Financing options are much better if your mobile home is a piece of real estate rather than personal property. Tax is also a consideration for mobile homes that fall into this category, and like the personal property group, the specifics of how much tax you'll need to pay and when is determined by your local jurisdiction and can be highly variable.
Chattel Mortgage
When taking the wheels off and installing in a permanent place isn't an option, you'll need to use a chattel loan instead. Chattel mortgages are risky for those who don't have a steady income because the mobile home itself becomes collateral for the loan.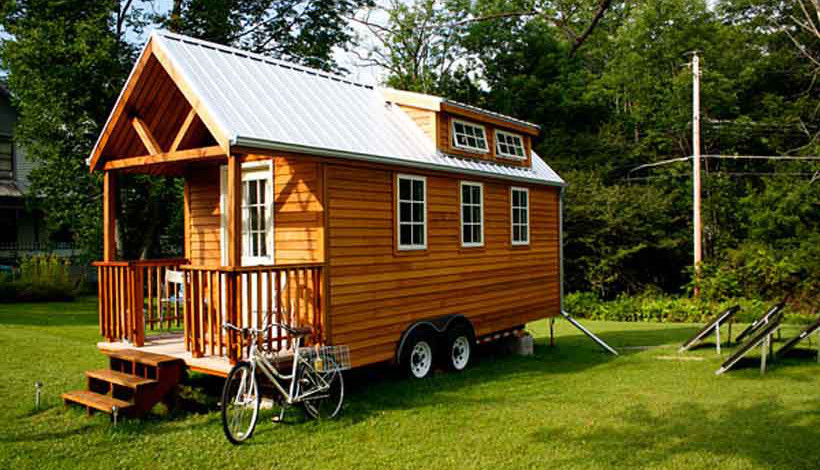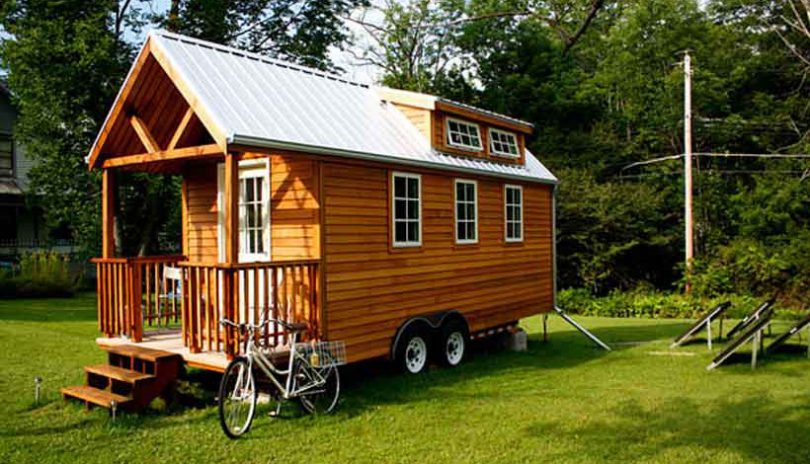 This is true of many houses, which is why foreclosure is such an issue, but remember that mobile homes that qualify as real estate can often get financing through traditional mortgages with extra foreclosure protections. Rates for chattel mortgages are also typically a few percentage points higher than traditional mortgage rates
However, there are some perks to the chattel mortgage. For one, you'll retain your ability to move about as you please. Plus, chattel mortgages usually require lower closing costs than traditional mortgages, so you can get on with life as a homeowner sooner than you would if you had to save to afford a higher fee.
Traditional Mortgage
If you can afford the land and foundation cost and don't mind not being able to move your trailer around, traditional mortgages are a much less burdensome way to finance your purchase. Traditional manufactured home mortgages allow you to lock in an interest rate at a favorable point in time, which gives you a sunnier financial outlook for years down the line.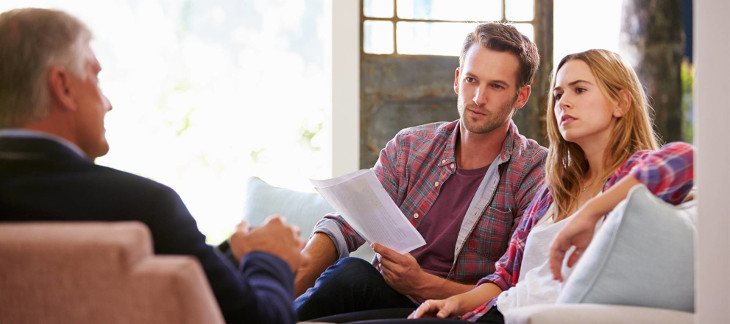 You'll also enjoy protections in the form of FHA-insured mortgages and some foreclosure laws that some states have on the books to protect lower-income homeowners. Overall, being able to qualify for a traditional mortgage is a great way for those who qualify to finance their mobile home purchase.
Do I Need to Own the Land?
Ultimately, the choice of whether you want to own the land your mobile home will sit on is yours to make. If you can afford to buy land, you may want to do so even if you plan to keep your mobile home portable.
Land can be an important asset that allows for overall financial health and a greater store of assets to keep on your side in case of personal financial disaster. You're also likely to enjoy a much more private, secluded lifestyle than you would with life in a trailer park, but the social opportunities offered by such a community may be more appealing to some.
Ultimately, you don't actually need to own much land to have enough space for a mobile home, especially if you opt for a single-wide style rather than a double-wide trailer. If the idea of buying land seems outrageously extravagant to you, keep that small scale in mind. You could even purchase a piece of land along with several friends or family members and make a mini mobile home community of your own.
As with the mobile homes themselves, paying for the land requires more than the upfront cash to make the purchase. You may be able to get a combined land/home loan from some financial institutions, but this package deal isn't always the most favorable option.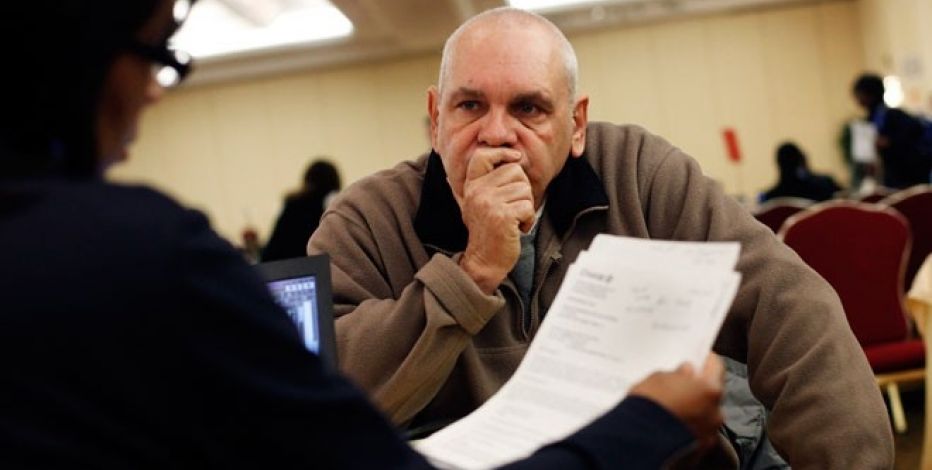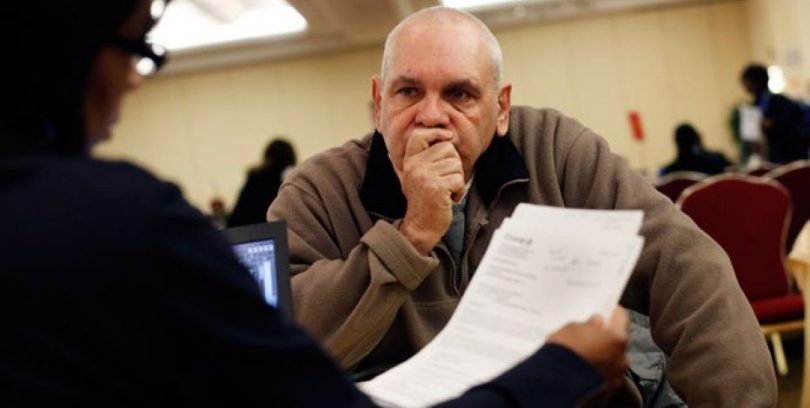 Consider all avenues carefully before making a choice on how to finance your land purchase. And remember that you can still own your own home and enjoy that sense of independence without actually owning any land.
Land Ownership and Government-backed Loans
The Title I program makes it easier for prospective mobile home owners to get financing for their purchase without needing to buy the land they'll live on. This program can make a chattel loan a bit easier to swallow, though it's not a perfect deal – there are a lot of restrictions and specific rules to navigate.
The Federal Housing Authority (FHA), a division of the HUD, insures loans for mobile homes placed on leased lots. This includes lots in mobile home communities and parks. The terms of the land lease factor into the FHA-insured loan; to qualify, the borrower must have a 3-year lease for their land, and the landowner must agree to provide a minimum of 180 days notice if that lease is terminated for any reason.
It's important to note that these leases aren't granted by the FHA. They're merely insured by the FHA, and that insurance helps to reassure the lender, typically a bank, that they'll still get the money they're owed even if the borrower defaults on the loan and ceases to make payments.
You'll still need to deal with financial institutions in order to get one of these mobile home loans, but the Title I FHA insurance program makes it easier to get a mobile home financed without having to pay for land as well.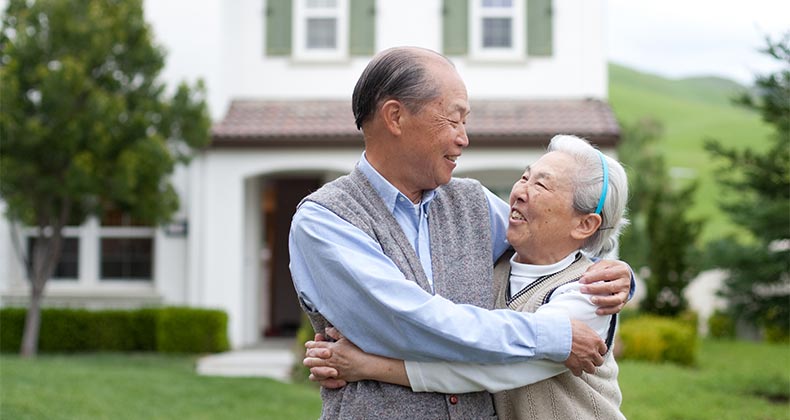 Manufactured home financing may also be available through the U.S. Department of Veteran's Affairs (VA). This is an attractive option for military veterans who are having trouble finding favorable financing options elsewhere. However, not all VA mortgages will cover manufactured homes, so be sure to read the terms carefully before applying.
Like the Title I FHA-backed loans, you can use VA home loan funding to pay for land or the mobile home itself if it's a first-time purchase. You can also use these loans to refinance an existing trailer home financing deal or improve a lot you purchased for the purpose of installing a mobile home.
This gives mobile homeowners a range of different options to consider, which is a good thing for a population of buyers who tend to be looking for a good deal.
Paying For Your Mobile Home
Good things are worth working for, and that truism certainly applies to the world of financing for mobile homes. Before you pick out your financing package, you'll need to find a place to put you trailer, pick a manufacturer you like, pick out a style and make some choices about whether to sacrifice mobility for better financial security.
That may sound like a lot of prep work, but as you can see, preparation is worth it when it comes to making a potentially perilous decision easier and safer. Once you have your financing options all wrapped up and you walk away with the best possible deal on your very own mobile home, you'll be glad you took the time to figure it all out.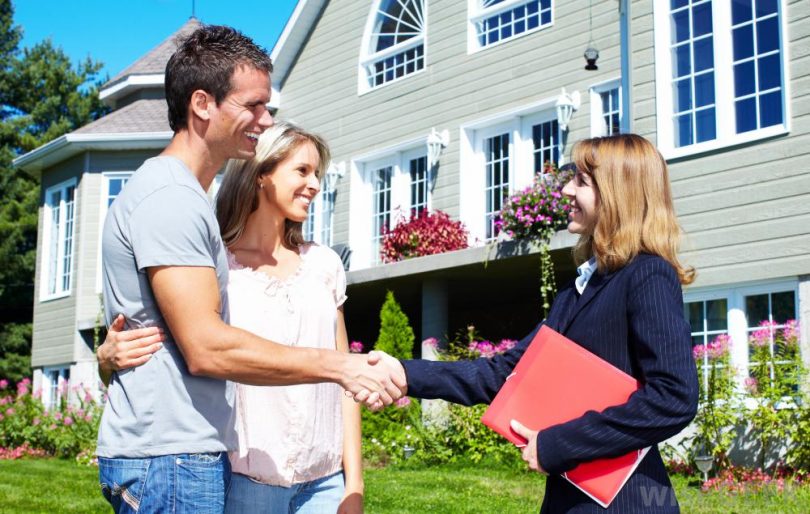 Do you have any experience financing a mobile home purchase? If you have any general advice or specific guidance for those who are planning to travel the same road you've already gone down, share it in the comments.