Typically, mobile homes are sold as triple wide mobile homes, single-wide homes, or double wide units.  The single wide models are cheaper as compared to the double wide and the triple prefabricated homes.
On the other hand, doublewide mobile houses are simply what the name implies; they are twice the size of a single-wide manufactured house. If you are looking for a large and luxurious home, the doublewide or triple wide prefab homes will be a great option for you.
The singlewide prefab homes are common with young couples and families who may be lacking enough money to finance large mobile homes. These homes are smaller and lack some of the features found in doublewide and triple wide manufactured houses.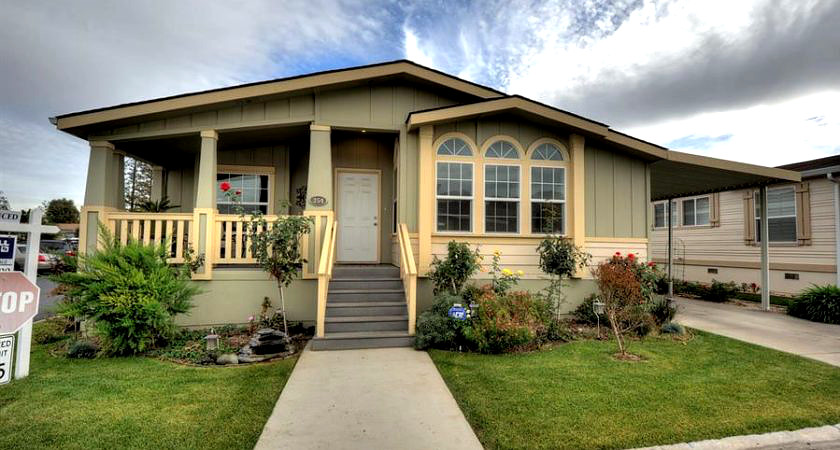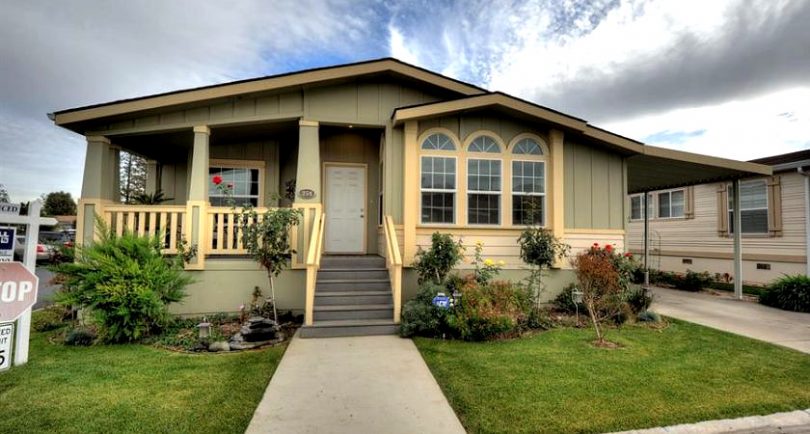 Doublewide prefab houses are the most popular type of manufactured homes. In most cases, you will find that the doublewide homes are almost or exactly twice the size of singlewide houses but they are smaller than the triple wide homes. Keep in mind that the floor plan for the double wide mobile home is different from that of triple wide and single wide mobile homes.
What's a triple wide prefab home?
At triple wide manufactured house is made of three pieces or units. These units are manufactured under a controlled environment and then transported to a land belonging to the homeowner where these pieces are put together to form a home. Note that the homeowner can rent the land where the home will be placed or can buy their land.
'Multi-sectional manufactured home' is a term that refers to triple wide trailer houses. These dwellings are usually spacious and might be one or two stories. When you compare the size of a bedroom in a doublewide prefab house and that of triple wide house, you will realize that the latter is larger than that of a double wide home.
Additionally, a triple wide home has many bedrooms compared to the single wide and doublewide homes. Apart from many bedrooms, the triple wide house has other rooms and is equipped with many amenities, just like typical on-site built homes.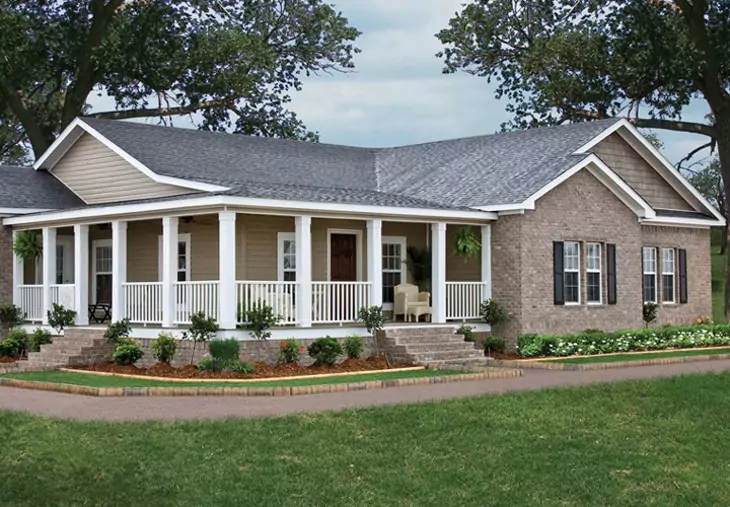 Triple wide homes are the most expensive mobile homes. Generally, the size of a manufactured home and the pieces it comes in have a significant impact on mobile home pricing. Since triple wide houses are large and come in more than two pieces, these homes tend to be very expensive.
Though it's an old misconception, some people still believe that mobile homes can't be spacious or as attractive as the conventional homes. However, when you pay attention to the landscaping surrounding your trailer home and customize the home, it will be indistinguishable from the on-site built houses. In some cases you will find that some triple wide trailers homes are more beautiful and spacious than on-site built homes.
Many triple wide are big enough to house an entire family because they have many bedrooms and bathrooms. Such homes could also include a full kitchen, a den, a spacious living room, and more. Additionally, they often have dining rooms, offices, and other spaces.
The manufacturer can also attach a garage if you need it. This sounds weird but who owns a vehicle and doesn't love a garage? I think dragging your home together with the garage when you decide to relocate will be great!
When purchasing a triple wide prefab house, you should get a competent manufacturer. A reputable manufacturer will always ensure that the house units are made according to the mobile homes construction codes. The manufacturer will also ensure that these units are well-assembled to make a strong home.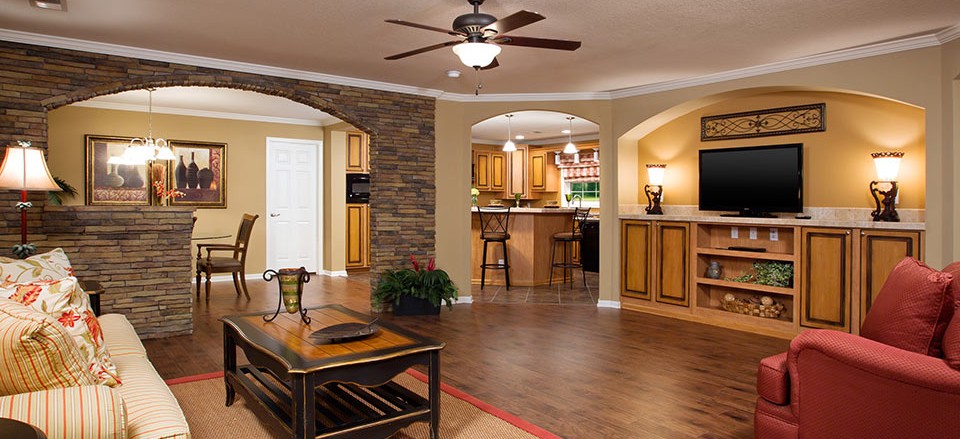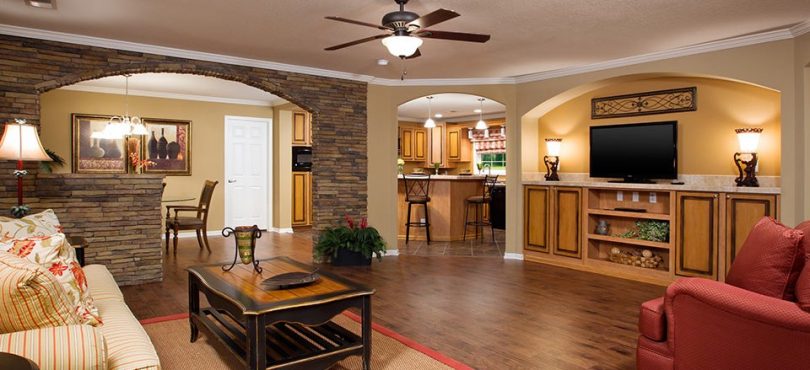 If you intend to hire someone else (instead of the manufacturer) to install your mobile home, you should ensure that whoever you hire is an expert in mobile home installation. Otherwise, poor triple wide manufactured house installation can void the warranty and heighten the chances of your home getting destroyed by storms.
Once you purchase your triple wide mobile house, you can place it anywhere. You can rent a designated lot in a mobile home park, place your house there and call it a home. These parks resemble a neighborhood and they usually have all the facilities found in other neighborhoods including community pools and parks.
Another way of getting a land to place your home is buying your own land. This land should be big enough to accommodate a triple wide house.
Choosing a Floor Plan for your triple wide prefab home
Triple wide homes come in a variety of sizes and floor plans that include spacious dining rooms, bedrooms, living rooms, fully-equipped kitchens and more. A floor plan is an invaluable tool for any potential buyer to help them customize their homes. The information provided in a floor plan can help the home buyers to determine what they need easily.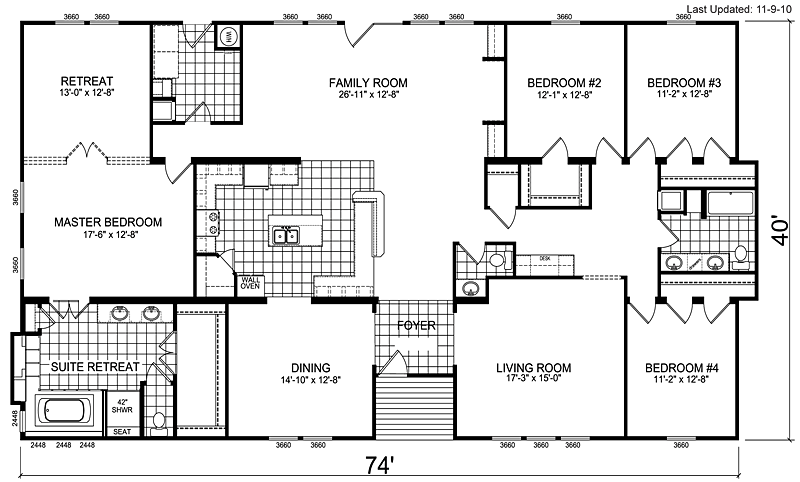 When you visit the manufacturer, you will be presented with numerous floor plans to choose from. How will you know which floor plan will offer you your desired triple wide prefab home?
What's a floor plan?
A prefab home floor plan says a lot about a home. It's a map that reveals any crucial detail about the house layout. The map conveys details about dimensions, placement, construction notes and all the features to be included in the home.
Therefore, for homebuyers who intend to customize their triple wide mobile house, they should ensure that the floor plan they choose reflects their desired homes. This may require you to make some changes to the manufacturer's original floor plans or come with your own floor plan. Either way, most home manufacturers will advise you corrections you may need to make if any.
What makes a good triple wide prefab house floor plan?
Basically, a good floor plan is one that will give you a home that meets your family's needs. For example, if your family needs four bedrooms, two bathrooms, and a fully-equipped kitchen, the best floor plan for you is one that will allow the manufacturer to build such a home.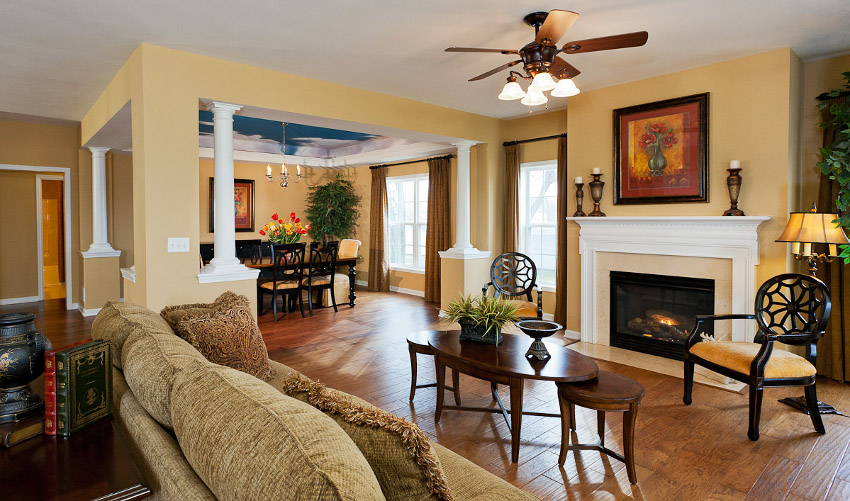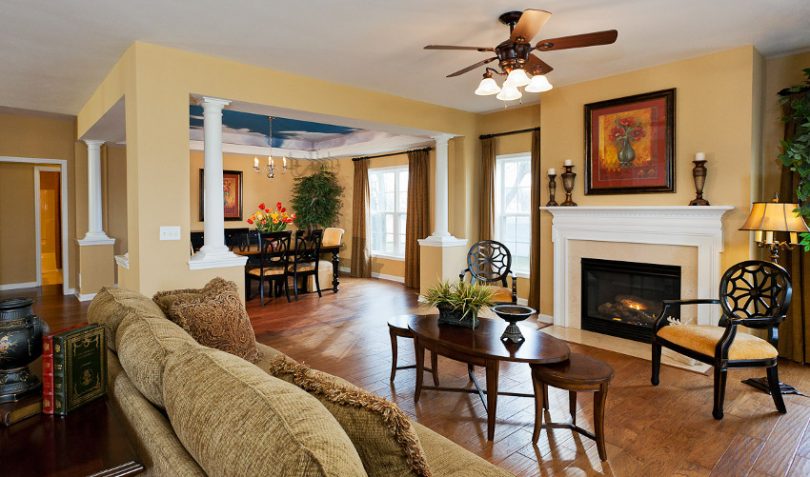 The plan should reveal that the home will have adequate storage. Find out if the wardrobes, pantries, and closets are large enough and are located where you need theme to be. Ensure that the room sizes meet your requirements.
A good floor plan should have a good flow between the furniture in the rooms and the rooms as well. It should reveal well-proportioned rooms. The windows should be located in sections that will allow adequate light into the house.
How to read a triple wide manufactured homes floor plans
As said earlier, a prefab house plan shows dimensions, shape, room sizes and the general home layout.  It can be perceived as a two-dimensional sketch or drawing of the home. Just like maps, a prefab home plan uses legend. For you to read and understand a floor plan, you must be conversant with the following.
Legend – the floor plan symbols
When it comes to floor plans, the legend is a list of symbols used on the prefab home floor plan to convey all the important details regarding home including walls, scale, counters, windows, doors, bathtubs, and appliances.
For you to understand the floor plan, you will need to understand every symbol in the floor plan. This will help you to know where windows, bathtubs, kitchen, and other spaces are located in your home.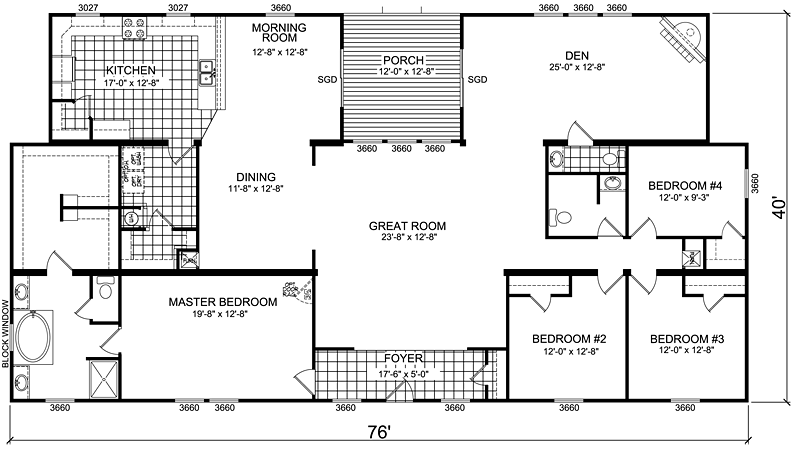 It's not a must for you to know every symbol use in the floor plan. You can request the manufacturer to take you through the floor plan, explaining where each door window, bathroom, and more are located.
Scale and proportion
You will also notice that the floor plan features details about the scale and proportion. Note that the floor plan is simply a representation of the actual home drawn in two dimensions. The lines in the floor plan represent the walls in the actual building and the spaces between these lies represent the floors.
For you to get the actual dimensions using the floor plan, you have to know the proportion and the scale. If you are not familiar with scales, you can request the manufacturer to interpret the scale and proportions for you.
Elevation
Though elevation of a prefab home isn't part of the home's floor plan, it's usually attached to the floor plan. The elevation allows the potential homebuyers to envision the house after installation.
An elevation in floor plans is an orthographic projection drawing that reveals one side of the triple wide home. It reveals the finished appearance of a specific side of the home and furnish vertical height dimensions. The manufacturer should draw at least four elevations that reveal each side of the home as it will appear when finished.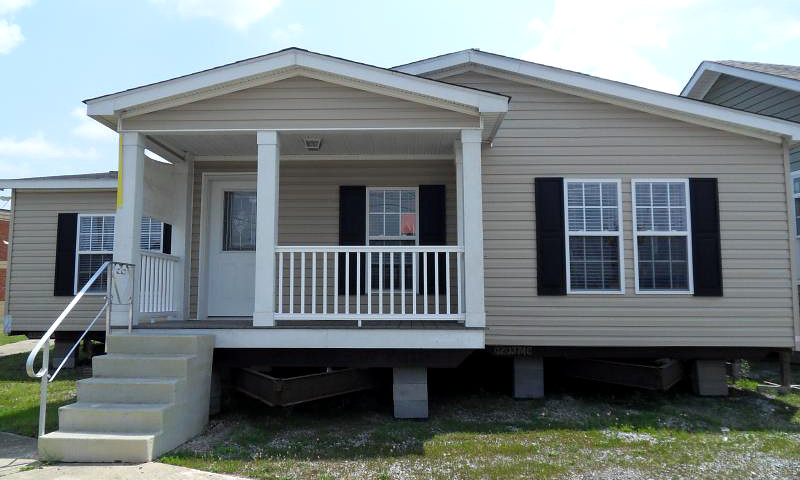 An elevation plan should contain the following:
The specific identity of the side of the home that is being represented
The grade lines
Ceiling levels and finished floor
Location of the corners of the exterior walls
Doors and windows
The features of the roof
Decks, patios, and porches
Vertical dimensions of all the crucial features
Material symbols.
An elevation that contains the things listed above will reveal how the finished house will look like. This can help you to decide what should be adjusted, added or excluded from your triple wide prefab house.
Other outdoor features
Prefabricated home floor plans only show decks or porches if they are constructed onto the chassis. If you need extra external features, you should check your desired floor plan and ensure that it has the features you need.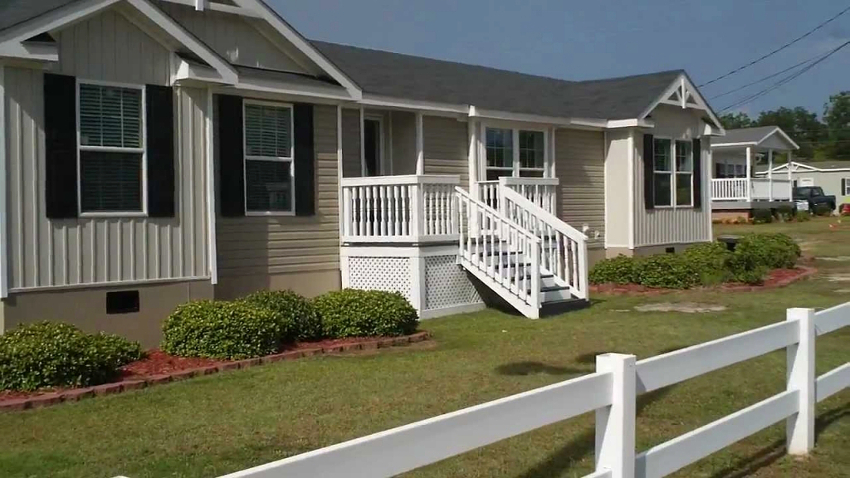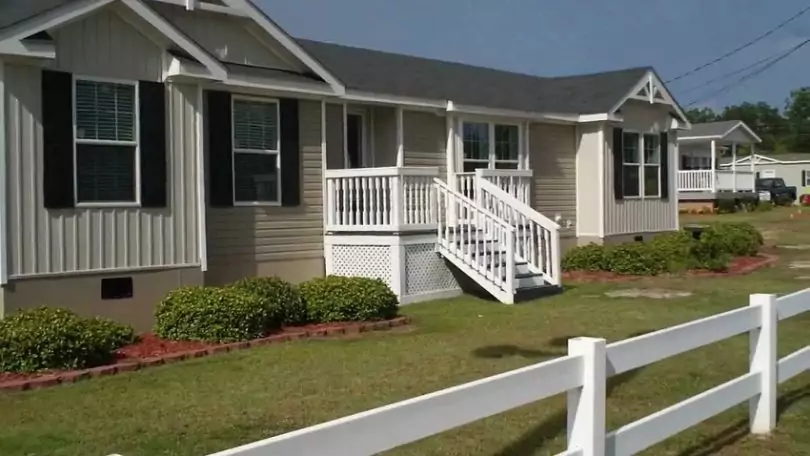 If these extras aren't present, you may need to ask the manufacturer to add them.
Popular floor plans
Currently, the mobile home industry features numerous trends in design and construction. Hundreds of architects, builders, and designers compete to offer buyers the best options. In such a competition, you expect to find dozens of floor plans for mobile homes. Here are some of the most popular floor plans for triple wide mobile houses.
Open floor concept
This floor plan is also referred to as free plan. In both triple wide and single wide mobile homes, it's popular to place the share living spaces including kitchen and living room together.  In some cases, you can have a half wall or breakfast bar separating the kitchen and the living room.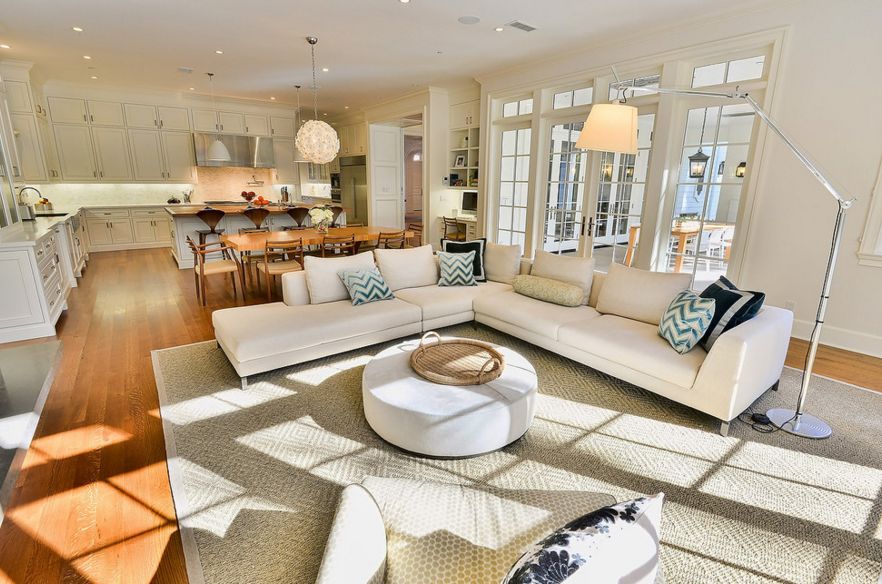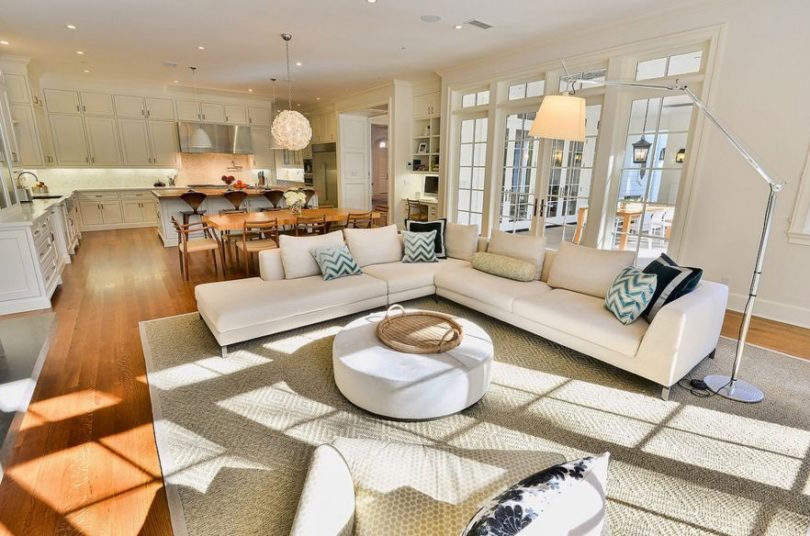 However, the open floor home offers ample privacy in the sleeping and bathing quarters. The fact that it's an open floor living doesn't mean that the bedrooms are open and don't offer privacy. Such mobile homes are less expensive and don't require much to achieve perfect lighting.
Mother-in-law suits and Master bedroom suits
The mother-in-law home set up separates the master bedroom from the other bedrooms. In most cases, the master bedroom is located on the opposite side of the other sleeping quarters. This offers high level of parental privacy which is very valuable in any family.
End kitchen
You will find numerous rectangular manufactured home designs. Placing the kitchen on the end of the manufactured home started in 1950s. With time, the mid-kitchen design became the most preferred home design, but currently, the end kitchens are coming back.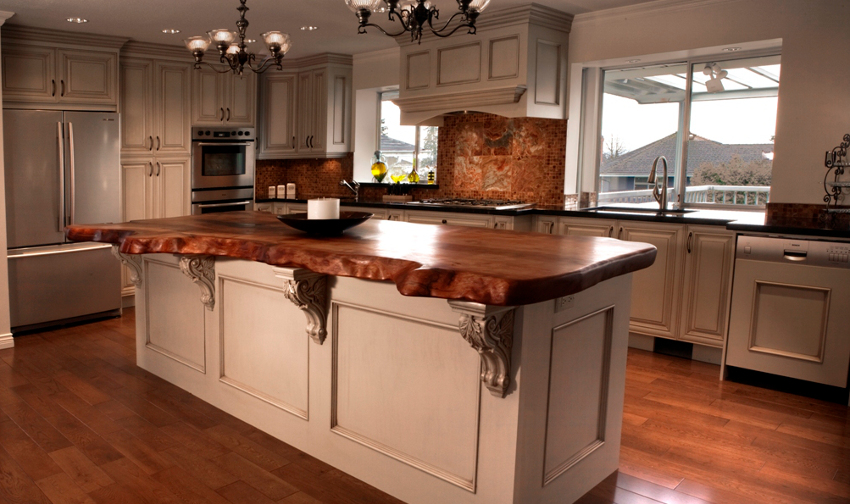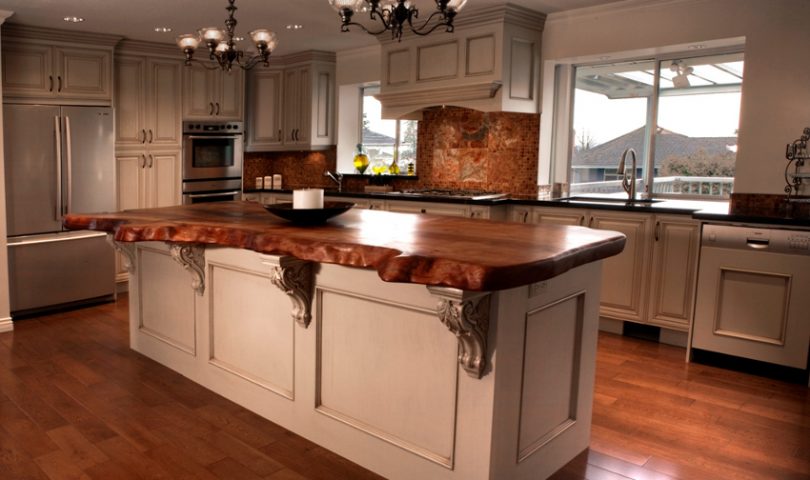 Locating the kitchen at the end of the house enables you to install doors and windows on the three walls instead of two. This makes allows more light into your house hence creating the illusion of bigger spaces.
Integrated outdoor spaces
Integrated outdoor spaces are another popular prefabricated house floor plan. Having a porch or deck in your mobile home's chassis results in a more sustainable outdoor living especially in smaller lots. Therefore, if you love the porches and decks, you can choose the integrated outdoor spaces floor plan.
Which triple wide mobile house plan is good for you?
As a home buyer, you will need to keenly analyze your health, lifestyle and future family space requirements for you to choose the right floor plan. A perfect home floor plan should allow your family to move from one room to another while ensuring there is privacy.
Keep in mind that the floor plan you will choose will impact all the aspects of your family's life. This is the primary reason you should ensure that you have chosen the best floor plan before the manufacturer starts building your triple wide mobile house.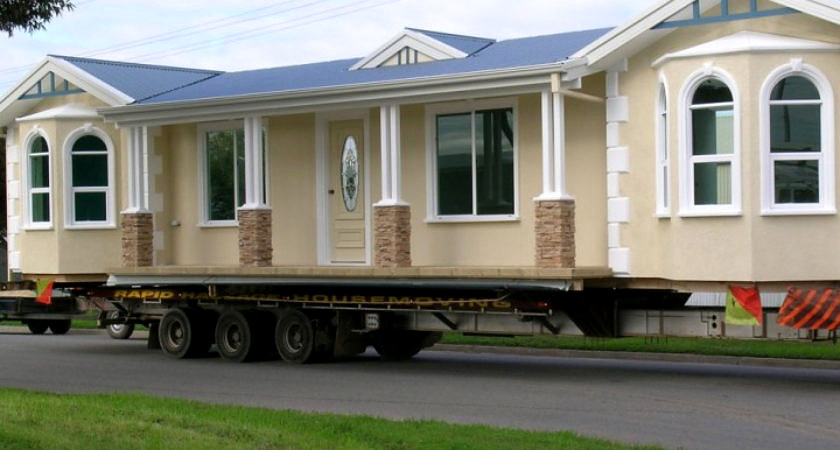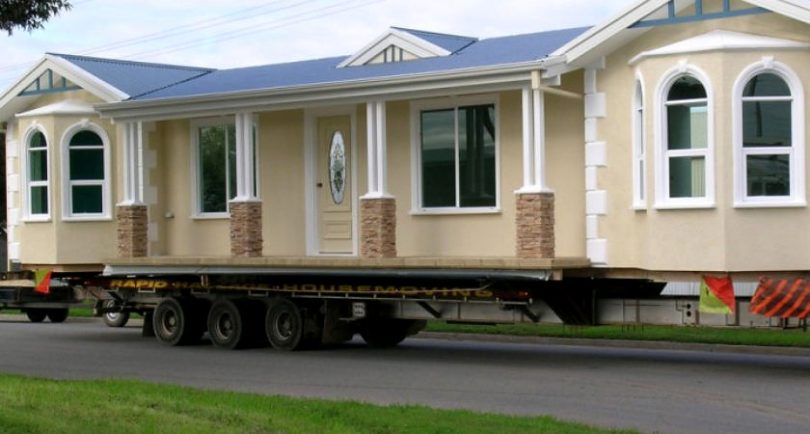 For you to choose the right floor plan, you will need to answer the following questions;
Does my family congregate in the living room or in the kitchen most?
Do I need a formal dining section?
Do I need just one living room or a living room and a separate den or family room?
Is there any need for a workshop, office, or an extra bedroom?
What are you hobbies or favorite activities when you are at home? Will you need extra space to carry out these activities?
Do any of your family members has health or mobility issues?
Do you want built-ins?
Land restrictions
The layout and the shape of the land where you want to place your triple wide manufactured home is more important than you may think. If you intend to place your home in a mobile home park, you will need to ensure the home floor plan you choose will result in a home that fits on your preferred land without interfering with the mature trees, garages, walkways, and more.
Shade and sun are important factors to consider. Ensure that your home's layout allow sunlight to help in heating your home especially during the winter. Also, shade is very important to help stay cool during the summer.
Customizing your triple wide trailer home floor plan
Most mobile home manufacturers offer customizations and upgrades to their existing floor plans. However, the extent to which you can customize and upgrade the floor plan depends on the model of the home you want to buy. Here are some of the things that you can easily customize or upgrade in your floor plan.
Décor: You can easily change the décor in your mobile house. Wall décor, cabinetry, flooring, countertops, and back splashes can easily be changed when purchasing the home. For instance, you can specify the types of cabinets to be installed in your home and how the walls should be painted.
You can flip or mirror the prefab home floor plan. This is done to enhance views.
You can also move walls to increase the size of the rooms.
The mobile home manufacturer can help you to relocate the fireplaces
Time to Find Your Perfect Floor Plan
Choosing a floor plan allows you to get the type of house you have always wished to have. The fact that you can customize your home is a great benefit to any homeowner. All you need is creativity and your triple wide manufactured home will be indistinguishable from the traditional on-site built homes.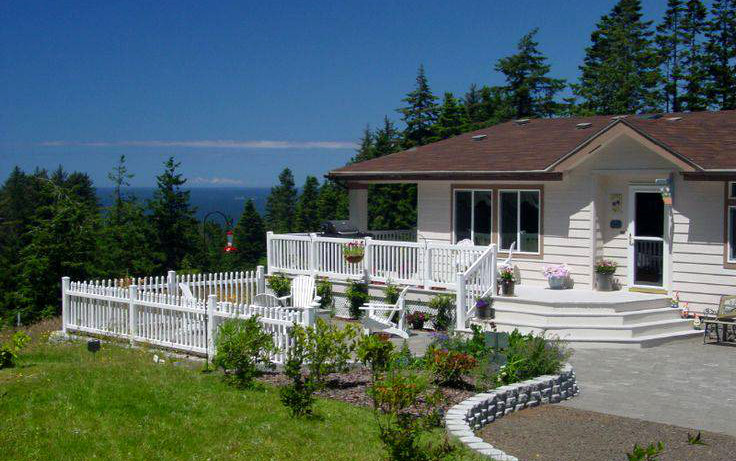 Do you have any questions? What did we not cover that you would like to know more about? Do you have any experiences with these types of floor plans you can share? Let us know your thoughts!