Your mobile home is probably one of the largest investments you'll ever make. Despite its worth, all it takes is a single incident or accident to reduce it to a pile of ash or rubble.
With this in mind, the question of whether or not you need mobile home insurance is irrelevant. Without insurance, you face the possibility of having to bear the sudden loss of tens or maybe hundreds of thousands of dollars on your own.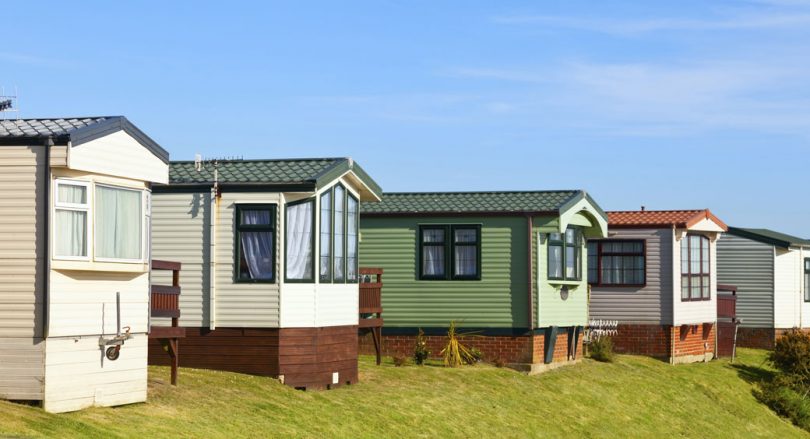 Purchasing an insurance policy is however not as straightforward as you may like. There are many factors to consider, some of which you may not even be aware of. Under these circumstances, how can you ensure that you get the best insurance deal possible for your mobile home?
Mobile Home Risks
Insurability of mobile homes is one of the biggest headaches you may have to deal with if you own a mobile home. Although the situation has improved in the recent past, there are still some locations in which you can't get a single insurer willing to cover your mobile home.
For some insurers, mobile homes are seen as much riskier to insure compared to conventional homes, and this will result in higher premiums.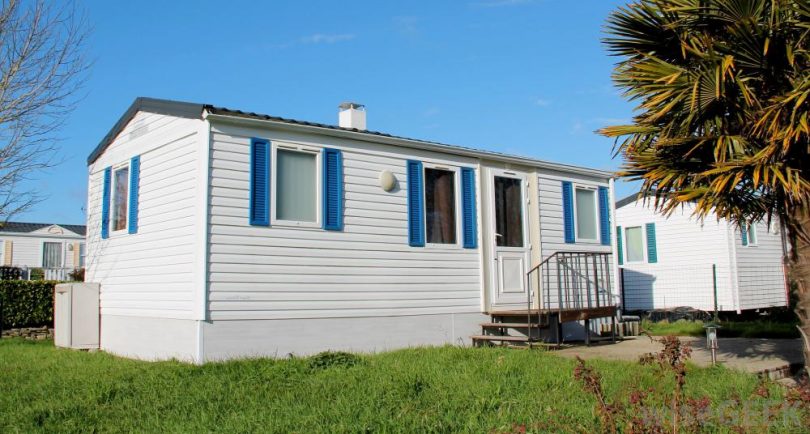 Due to the issues seen in earlier models of mobile houses, there are some risks that are usually associated with mobile homes. It is the perception that mobile homes are more prone to these risks that usually causes the high manufactured home insurance premiums. Some of these risks include:
Increased risk of damage from fire and wind: It was thought that mobile homes experienced more frequent fires and that they attracted tornadoes. The truth is that they simply experienced a greater degree of damage during these events.
Fire: A fire can spread much faster and cause more damage to a mobile house compared to a site built house according to some experts. This would increase the amount the insurance company would have to pay out per incident.
Wind: Many mobile houses are built from lighter materials and are not on a permanent foundation, which makes them more likely to blow over in case of strong winds.
Increased risk of theft: Mobile homes are generally situated in areas that experience a lot of traffic through the yard area, such as mobile home parks. Such places are believed to attract thieves, or at the very least, allow them to move around much more easily.
Broken Pipes: Mobile houses are usually built of lighter materials compared to site-built houses and this translates to poorer insulation, which raises the risk of pipes freezing during cold weather resulting in leakage or breakage.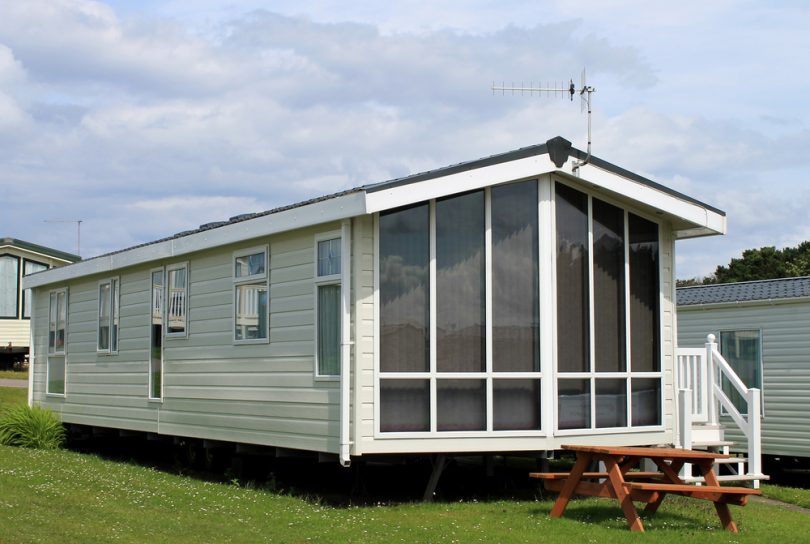 On the other hand…
Mobile home construction has changed quite a bit over the years. Although the increased risks faced by mobile houses are true in many cases, particularly in mobile homes that were built before 1976, this may not be the case for many modern mobile houses.
Many people have in fact argued that modern mobile houses are built to higher standards than site-built homes. One example is that of mobile houses in areas that are likely to experience hurricane-force winds. Mobile houses in wind zones II must be able to withstand wind speeds of up to 100 miles per hour while those in wind zones III must be able to withstand wind speeds of up to 110 miles per hour.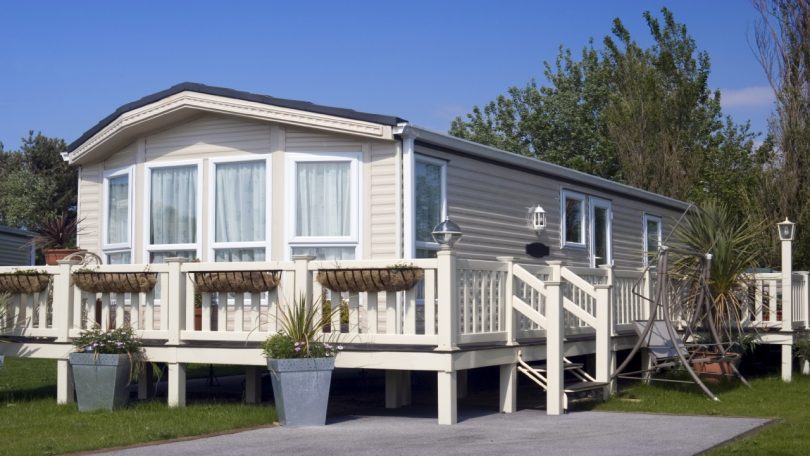 Many modern mobile houses are also built from fire-retardant materials to limit the damage that would be caused by a fire.
All this means is that while some insurers, due to lack of experience/knowledge, may see all mobile houses as being the same, a good insurer should be able to get down to the details of each individual home to determine what risks it actually faces.
Factors to look into in an insurance policy
As tempting as it is, choosing an insurance company just because they have the lowest premiums is unwise. Likewise, assuming that a particular insurer's policy is good just because you're paying a high premium is also not the best move.
Just as you should when buying a policy for anything else, you have to take time to look into the finer details of the agreement. There are several things you have to pay close attention to before you sign on the dotted line.
What is covered under the policy?
You only need to look back at the aftermath of Hurricane Katrina to realize that when it comes to insurance, there can be no assumptions. You have to know exactly what sort of damage is taken care of by your policy, otherwise you may find yourself holding worthless sheets of paper when the next disaster strikes.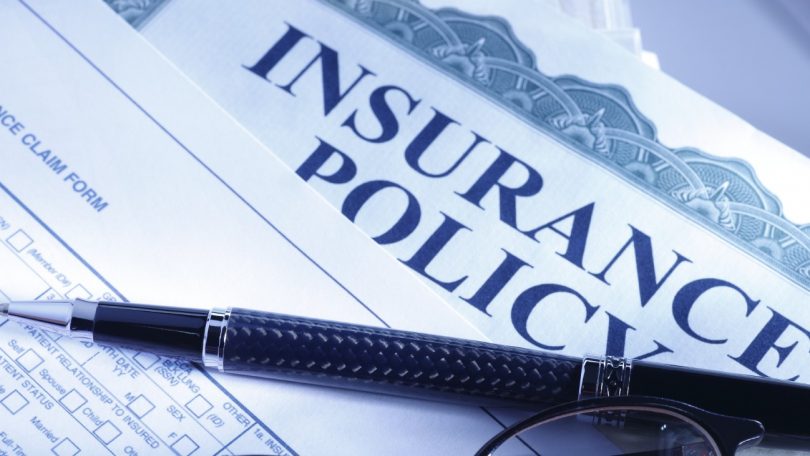 At the very least, you should expect the following from basic insurance coverage:
Property damage coverage: If your home suffers serious damage which needs to be repaired, the cost of the repairs is covered under this. This coverage can also replace your home in case it is damaged beyond repair.
Liability coverage: If someone else is injured on your property or if their property is damaged as a result of something that occurred on your property, liability coverage can pay for your legal fees or even the damages in case the ruling isn't in your favor.
Contents coverage: Should you lose something from inside your house due to theft the contents coverage can pay for the lost item.
Of course these are only the surface details and it's still possible to get nothing from the insurance company even if you suffer the above losses. The catch is usually the exact cause of the damage. A typical policy will cover damage due to fires, storms, burglary and vandalism, but there are some issues which are exempted, such as floods.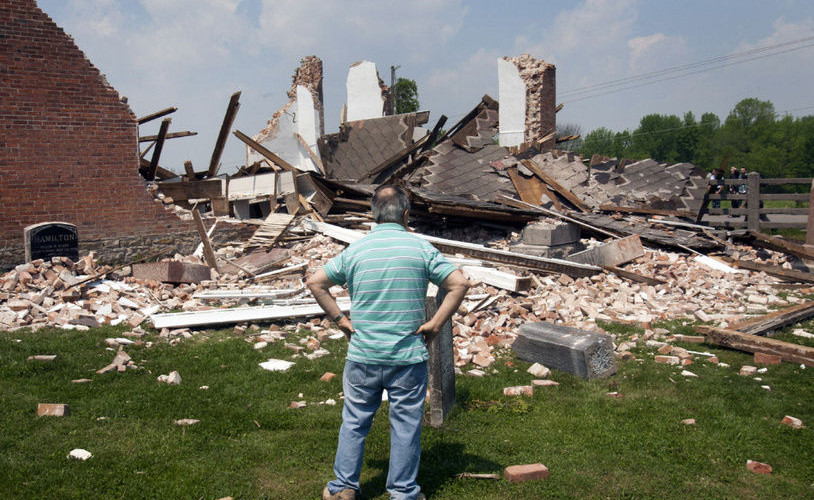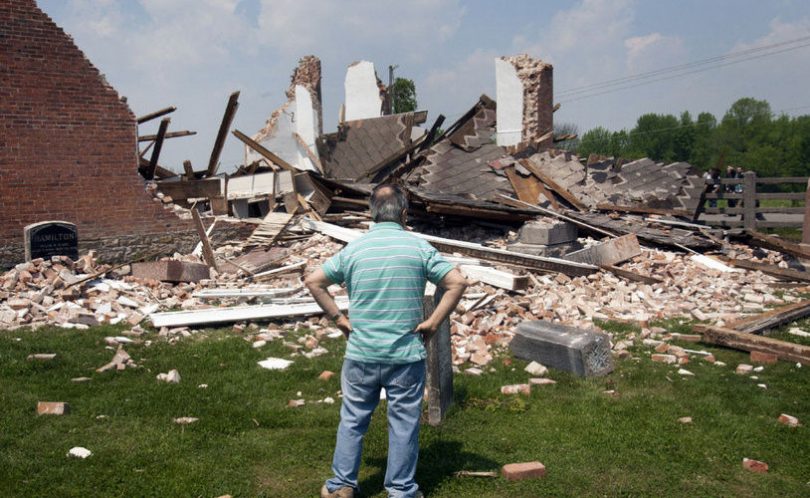 If the damage caused to your home is due to an issue that is not in the policy it will be close to impossible to get anything from the insurance company, even if there is a direct correlation between the cause of damage and something else covered by the policy. This is why damage due to storms is separate from damage due to floods.
Extent of coverage
So you have a policy that covers damage due to a particular event or you have contents coverage to cover the items inside your home. You'd think that's enough, but it's not that simple. There are limits to the coverage offered in any insurance policy, and you have to be aware of these limits.
If your policy has a limit $100,000, but your home is worth $200000, the most you'll get from the insurance company is $100,000. This can leave you in a fix if you want to replace your home.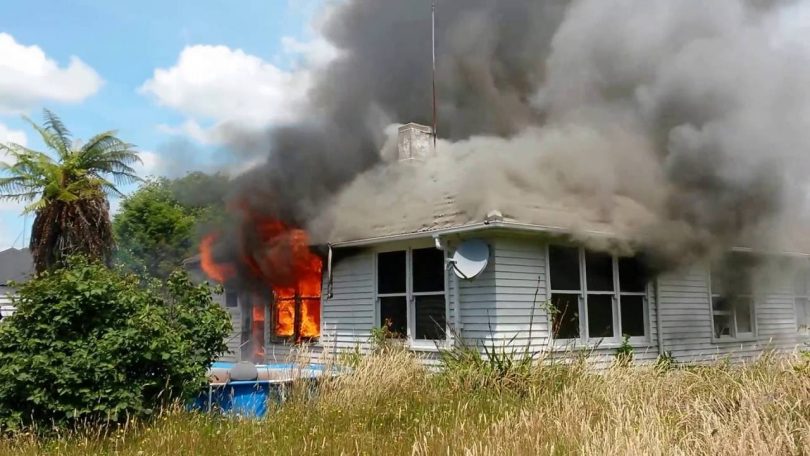 The limits of the contents coverage is also something you should pay attention to. Before deciding on a particular policy, check the value of the items in your house so you can choose a policy that will cover their value. The coverage limit is usually set when buying or updating the policy and it's one of the factors that determine your premiums.
Deductibles
A deductible is the amount you'll have to pay from your own pocket before your insurance company chips in. A high deductible has the incentive of much lower monthly premiums. However, before rushing towards a high deductible, ask yourself whether you'll be able to afford to pay it in case something goes wrong.
Since you're the one who'll decide what your deductible should be, be sure to pick an amount you'll be able to pay. A good tactic is to put some money in your savings account to cater specifically for this.
Discounts
Don't miss out on a chance to get a discount on your insurance policy whenever possible. Sometimes you may be eligible for a discount without being aware of it, and you can't rely on your insurance agent to tell you unless you actually enquire whether there are any available discounts.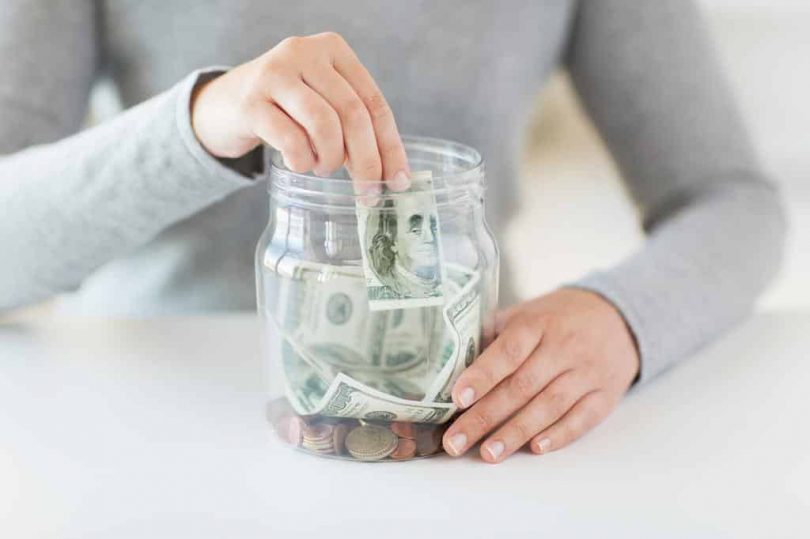 Some insurers offer discounts to people of a certain age e.g. the elderly, and you could also be eligible for a discount if you're taking out your policy from the same company that insures your vehicle.
If you belong to any group or association, whether professional or otherwise, ask whether they have made arrangements with particular insurance companies to offer their members discounts.
Replacement or Cash Value
In case you lose your home or something from your home, the insurers can either pay you back the cash value of the lost item or the amount it would take to replace it with another one. In the case of cash value, the insurer will pay you the value of your home while taking depreciation into account.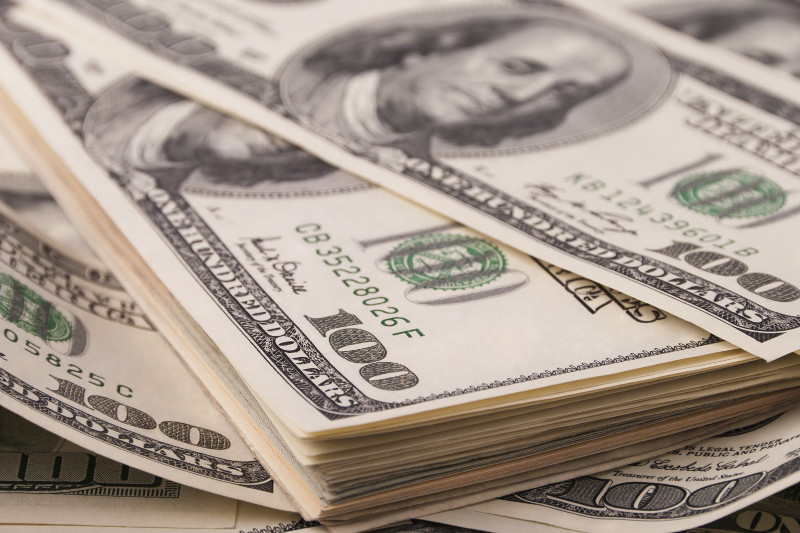 Therefore, if your home is 8 years old, the insurer will only pay you the value of an eight year old mobile home. For the second option, the insurer will pay you the amount needed to replace the mobile home without considering depreciation.
Factors that affect your Insurance Premiums
In many ways, the experiences you'll have with any insurance company will be specific to you. Just because someone else is paying a high premium doesn't mean you too will suffer the same fate. A premium is the amount you pay the insurance company in a given time period to offer you coverage.
Premiums can be high or low depending on several factors. Although you'll always want to pay the lowest possible premium, what you should be looking for is to get the best possible coverage.
Location, Location, Location
The location of your house is one of the most significant factors to an insurer. Location will determine how prone your house will be to crime and to natural disasters. If your house is likely to be affected by crime or natural disasters, this means that the insurance company is much more likely to pay out at some point.
Therefore, expect to pay a higher premium if you're living in areas prone to hurricane-force winds, crime, heavy rains etc.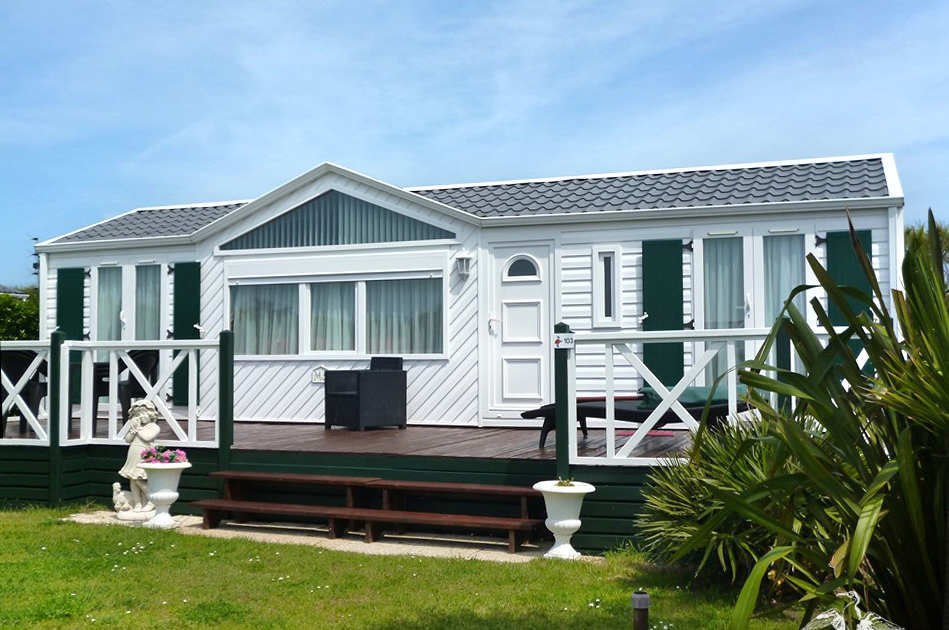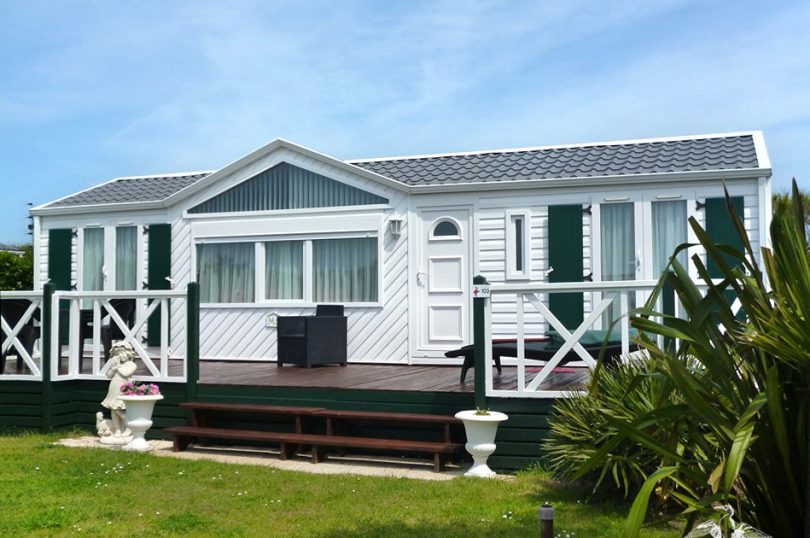 Because cities and other urban areas are seen as being more prone to crime, you may find the premiums there are higher than in the countryside.
Value of property being covered
If your property or the contents of your property have a high value, you can expect that the premiums will also be high. This will also depend on the level of coverage you're getting. Although it's cheaper to insure your house for less than it's worth, it will leave you short if you ever have to replace it.
Property Structure and Age
This is one of the reasons why insuring manufactured homes is sometimes more expensive than insuring site-built houses. Manufactured houses were previously built of light materials which were not fire retardant.
This meant that they could suffer catastrophic losses in the event of a disaster. Insurance companies will take into consideration what materials are used to build your home in determining the level of risk it faces.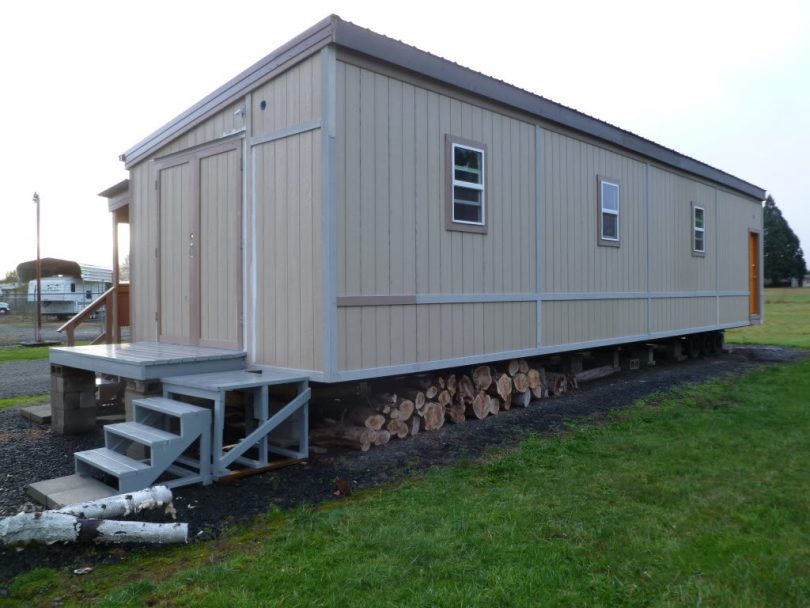 The age of your house could also be a factor, depending on how well it's maintained. Generally, you can expect to pay a higher premium if your house is old or not properly maintained.
Claims History
If you have a history of making claims, this will be a red flag no matter if the claims were valid. Even if it doesn't raise your premiums, it may prevent you from enjoying certain discounts e.g. the 'no claims bonus'.
Deductibles
As mentioned before, a high deductible will mean lower premiums. A High deductible means that the insurance company will not have to settle small claims that you can probably pay for from your own pocket.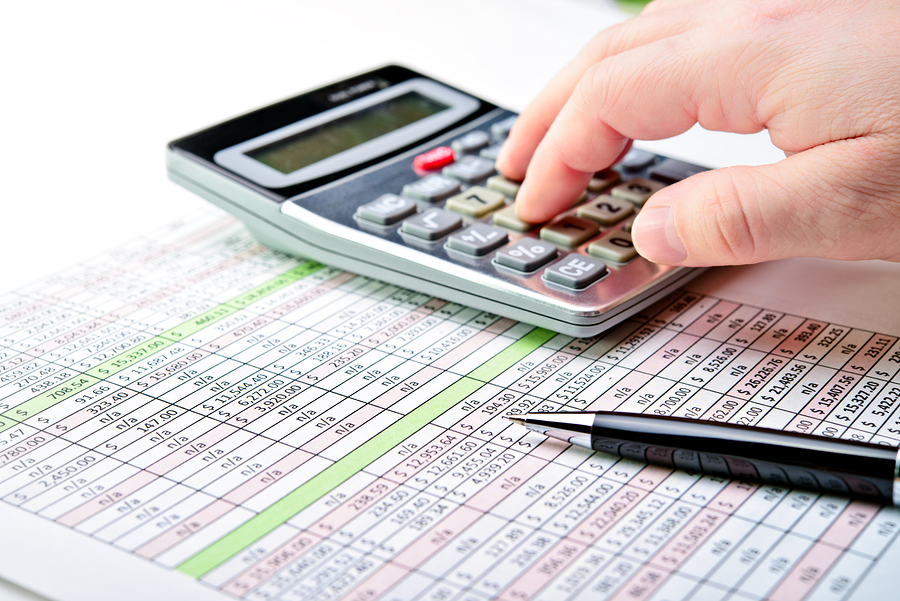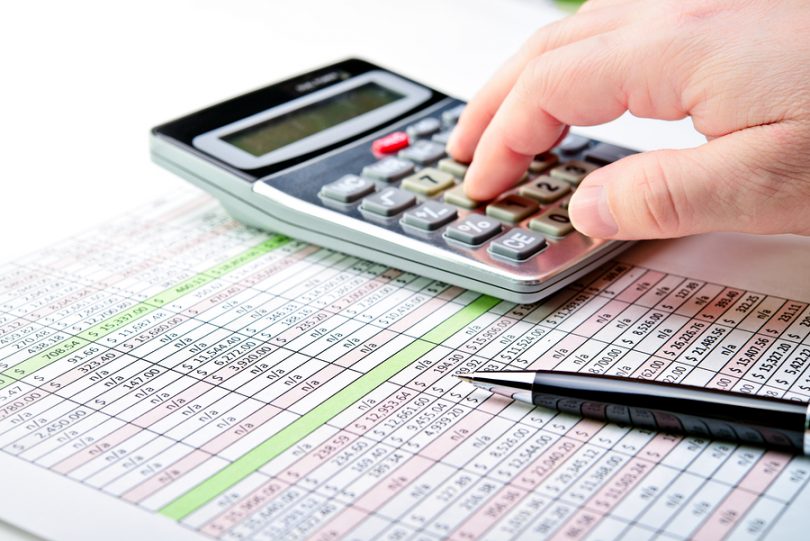 Apart from these factors there are still many other issues that an insurance company may use to determine what premiums you'll be paying, including your lifestyle and your credit score. A simple way of looking at it is that anything that increases the possibility of receiving a payout will likely increase your premiums and vice versa.
How to keep your premiums low
Many people don't realize that with a few simple steps they could significantly bring down their insurance premiums without affecting coverage. Steps that make your house less likely to be affected by certain incidents can help to bring down your premiums or earn you a discount.
Improved fire safeguards: Fires are among the biggest causes of insurance payouts. Installing smoke alarms and other measures that can help to limit the damage in case of a fire can help to reduce your premiums.
Improved security measures: The likelihood of crime is also a big concern for mobile homes, so measures that help to reduce this risk will also be important to an insurance company. Measures an insurance company would take note of include installing a security fence, burglar alarms and high quality locks on doors and windows.
Buy your manufactured home brand new: Being the first owner of your mobile home can earn you an original owner discount. Similarly, insuring a manufactured home that is a relatively new model is also cheaper.
Keep a good credit score: Many insurers nowadays use a credit-based insurance score when calculating insurance premiums. It is believed that people with good credit scores are less likely to make a claim and the less an insurer has to pay out the better it is for them.
Bundle your policies: Purchasing your home insurance from your auto insurer may entitle you to a significant discount on your premiums. If you're already using a particular insurance provider for some other purpose, check to see if they also cover mobile homes and if you can get a discount.
Reduced possibility of weather damage: Ensuring your house is properly tied down can reduce its susceptibility to strong winds. Regularly check your tie-downs and ground anchors to ensure they are in good condition. To make plumbing less susceptible to cold weather, winterize your mobile home or improve the insulation. This can also help you to save energy.
There are many other steps you can take to lower your premiums. Even moving your home from a location that is at a high risk of natural disasters can reduce your premiums. If there's anything that increases your chances of making a claim, taking measures to counter it will be helpful.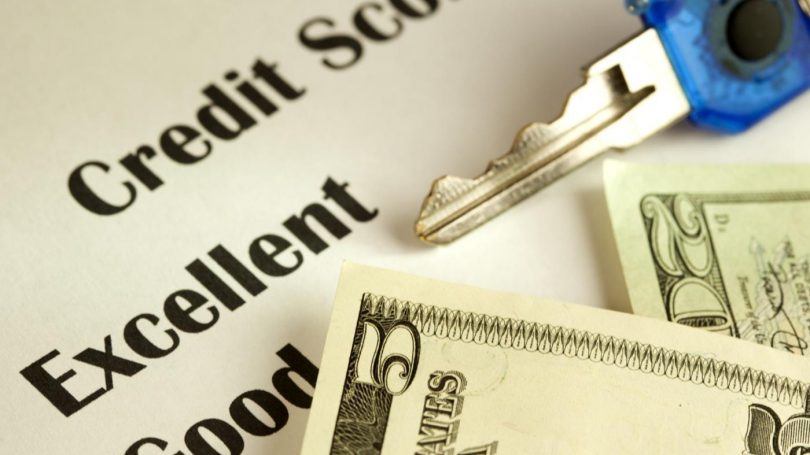 You should also not over-insure your house. If your home is worth $50000, insuring it for $100000 will raise your premiums unnecessarily.
Additional Coverage
Your standard insurance policy is not likely to cover every eventuality. In fact, some insurers may not insure against a particular event because either the probability of occurrence is too high or because the amount of damage caused would result in a payout the insurer wouldn't be able to afford. This is one of the main problems with water damage caused by floods.
Water damage due to floods is usually classified as flood damage and a typical homeowner's policy does not cover damage due to floods even if it mentions water damage. The water damage that is covered in a homeowner's policy is damage caused by a burst pipe, wind-driven rain or melting snow.
If you live in an area that is susceptible to certain events such as earthquakes, floods etc. you should consider getting a separate policy that insures against those particular events. Flood insurance is available through the National Flood Insurance Program (NFIP), but this is usually limited to people living in certain areas. There are some insurers that offer private flood insurance.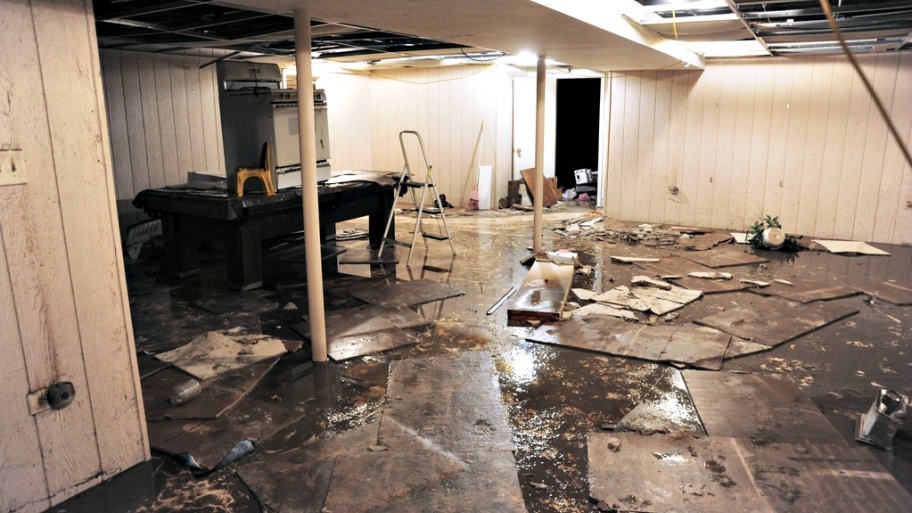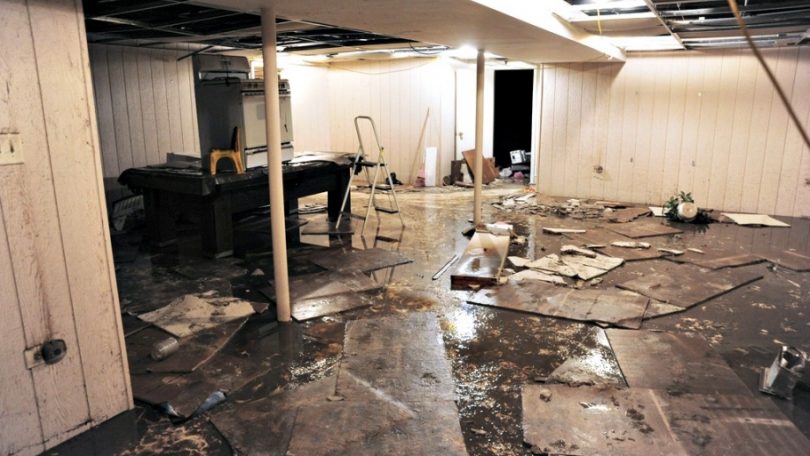 Your insurance policy may also limit its coverage to certain things. This means that there are items in your house that may not be covered or are underinsured.
You should check to see if your policy provider has an insurance rider that can extend the coverage of your policy to include those items. Rental property, sewers, home businesses and recreational vehicles are some of the things that are usually left out of the normal policy but can be added as riders.
The Best Insurance Company
Unfortunately there is no way of telling which the best mobile home insurance company is. Some insurers may also not be present in certain states so the best insurer will always be for you to decide. A few factors that can help you in making the decision include:
Experience: You want an insurer who has a lot of experience handling insurance claims for manufactured homes. An experienced insurer is likely to have a better understanding of the actual risks and will be more likely to price their products appropriately.
Check their rating: Insurers are rated on sites such as ambest.com. This can help to give you a feel of people's past experiences with the insurers in question.
Different levels of coverage: A good insurer will have different policies offering different levels of coverage ranging from the bare minimum to the comprehensive options. This will give you flexibility when choosing.
Deciding on a good insurance policy
Selecting an insurance policy for your mobile home is one of the most challenging things you'll ever do. However, considering the fact that it's probably your most prized possession, it'll be worth it if you make the right choice.
Just as with any insurance policy, pay attention to the fine print and understand the implications without making any assumptions. Figure out if there are ways of bringing down your premiums and ensure your home and its contents are covered comprehensively against events that have been known to occur in your locale.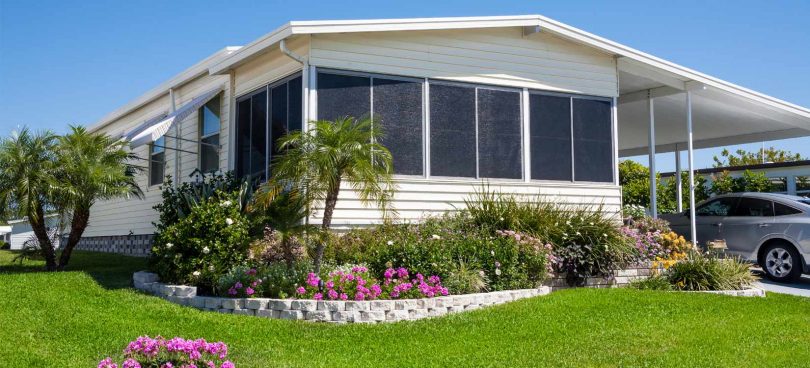 The challenge with insurance is that you may not know you need it until you need it so it's better to err on the side of safety.
Let us know if there is anything we didn't cover that you would like to know, or, if there is anything we've missed that you've learned from experience.