There are many types and home designs on the market. Some of them offer a sense of living a life of luxury, some offer warmth and simplicity and some just look interesting and fun to live in. Prefab barn homes are the type of homes that offer its owner a sense of uniqueness and adventurism.
They may not seem as much from the outside, but in this article we shall see all the features of prefabricated barn homes. Only after we evaluate all aspects of these homes we can say our final verdict considering these not so everyday houses. So, let's start our journey.
CONCERNING MODULAR BARN HOMES
Modular barn homes are a specific type of prefab home. As opposed to other types that mostly come in modules and require a team of extremely experienced  workers, these come in a different package. Barn homes mostly come in the form of packed beams and planks, with a specific sort of assembly manual, that almost anyone can understand and build.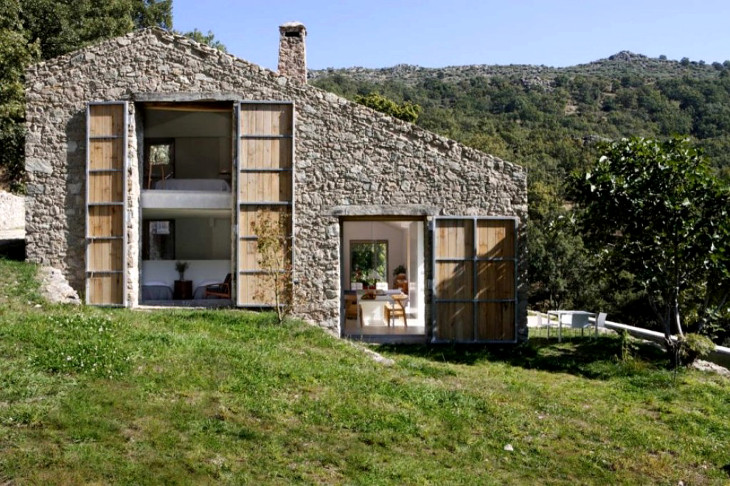 They are easy to build and fairly economical. As I said earlier, though they don't look as much from the outside, these homes offer a lot of comfort and can be designed to match any lifestyle. So it doesn't matter if you plan to use it as a romantic weekend getaway or a full time house for you and your family. These homes can provide the same level of comfort as any other house.
You can install all the utilities, power, water, plumbing… There are no limitations, and the fact that these are entirely wooden homes doesn't have to scare you. With proper installations and safety precautions, barn homes are as safe as any other.
How barn homes compare to regular homes
There are many ways to compare barn homes with regular houses. Although they are not much different in terms of living conditions, many other things differ greatly. Lets take a look at a few most notable differences between these two types of homes.
The building process
When you decide to build regular home, you need to buy loads of expensive materials, dig a foundation and pay workers, among other things. The overall building process is long and costly. There's always excess material that you have to throw away, in other words-waste more money.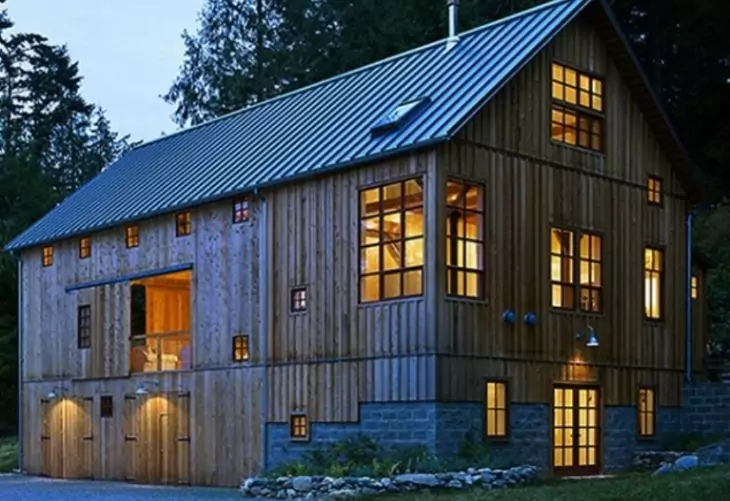 The man hours are more than often expensive, so that's one more large blow to your budget. On the other hand, barn homes are easy to build. You get all the material you need, so there's little or no excess material. If you're a handyman, you can build your home yourself; all you have to do is pay attention to the assembly manual. These houses don't need deep foundations, so you don't have to pay for long machine hours.
All in all, the whole building process is cheaper and faster. This means that you'll spend less money and be able to move in your new home much quicker.
Weatherproofing
When it comes to living space and comfort, there is no difference between the two. Barn homes are just as comfortable and can be built to be more energy-efficient, especially if you build in a warm, dry area. But that doesn't mean that you can't build it in a cold climate. Wood is a great insulator and with just some added insulation, your home will keep you warm throughout the cold winter nights.
However, regular homes are less susceptible to weather conditions. Rain, snow, strong winds are not as big issue for regular homes as they are for barn homes. However, with regular maintenence, these issues can be surpassed.
HOW BARN HOMES ARE BUILT
One of the most important things for any home builder is the building process itself. Anyone who wants to build a house wants to do it as quickly as possible, and with less expenses. Building a barn home will save you both time and money, while giving you a strong, comfortable place to live. The whole process of picking your design, to building the house and decorating it is pretty simple.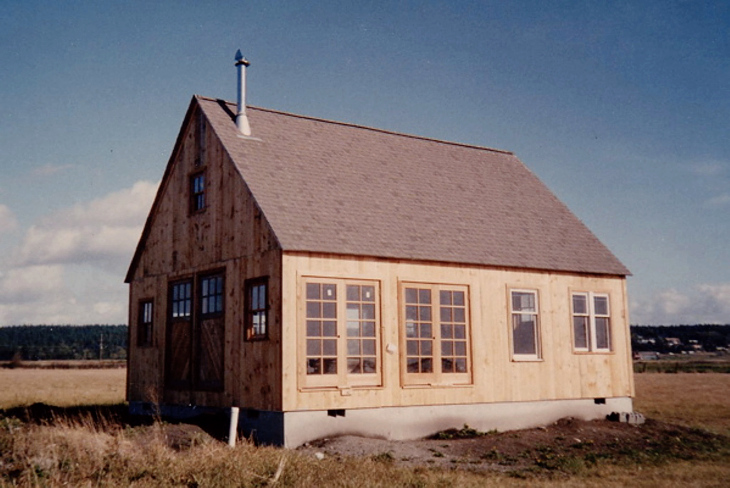 All you have to do is find the best possible company that will build your design and supply you with building materials. After that it's all about getting your land, finding a contractor, gathering all the permits and connecting to utility systems.
Materials
Barn homes have a specific characteristic, they are mostly built out of wood. When you order your design, you will get prearranged  beams and posts that you need to assemble. Because of strict quality regulations all the wooden parts are tested to sustain the weather, stress and other influences. In order to hook everything up, there are steel joinery plates with bolts and fasteners.
These are also tested to support required weight and stress. As for the utilites and plumbing, these are materials that you have to provide for yourself in most cases. Some building companies will provide you these materials, but more than ofthen you will have to buy them separately.
Design
Picking your favorite design is the best part of the building process. You can go online or visit a building company yourself to see what kind of barn home best fits your needs. It's always good to talk to the builders and hear if they can assist you in any way.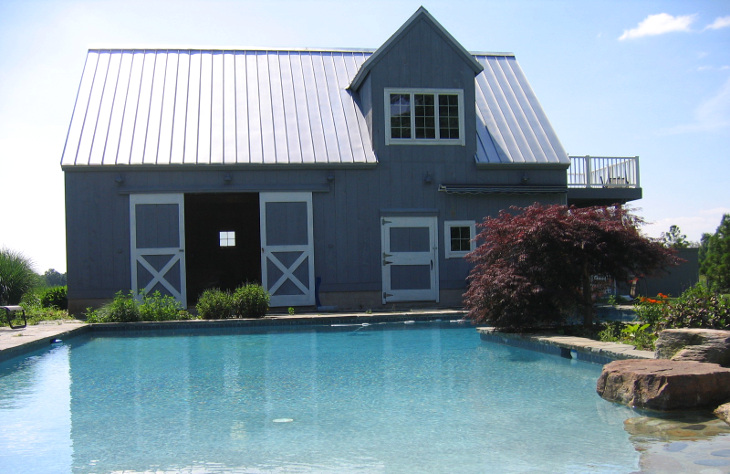 Your home can be one or two story high building. A popular feature with these types of houses is a lighthouse cupola. There is a wide variety of floor plans available, for all types of life styles. You can build a simple weekend resting place or a full-time living space.
And if none of the existing designs suits your needs and taste, you can order a custom design. Depending on your wishes, a custom design may be a little more expensive, but it's all up to you.
Construction process
When you carefully select the design of your future home, it's up to the home builders to bring your design to life. Depending on the complexity of your design, the building process may take a few weeks or more. But once the building process is done, your prefab home will be shipped to your building site.
Preparing the land
In order to place your planks and beams and set them up to become your new home, you need to take care of your land. The land needs to be as flat as possible in order to build your home. So, if that's not the case with your construction site, you will need to hire someone to fix this issue for you.
Foundation
It's not that hard to prepare foundations for these homes. In most cases, you don't even need to dig for a foundation. Barn homes can be placed on beam foundations, and some barn homes come with posts that carry the house.
This is all thanks to the wooden construction which keeps the house light but stable. Of course, you can choose to have a concrete foundation, which will keep your home more stable.
Assembly
Once you flatten your land and place the foundations, all there is left to do is assemble your home. Some designs are so simple, you can almost do it all by yourself if you follow the manual your builder provided. In case you don't want to do it yourself, you can always hire a general constructor to set up your home for you. After all you will need to install power and water utilities, and you don't want to do that by yourself.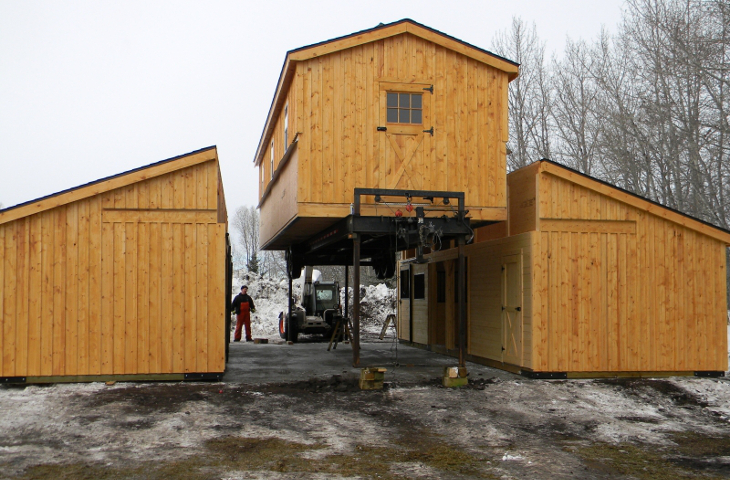 The whole assembly process is pretty fast, and a team of experienced workers can do it in a day or two, depending on the size of your home and the design. Once this happens and everything is tight and in place, you will need to provide your home with some power, heating and plumbing.
This is a process that you don't want to take for granted, considering that your home is mostly wood. You have to hire an experienced team of workers and pay close attention that everything is order.
Finishing touches
The last thing you need to do is to get those last minute customizations done. In case you got custom doors and windows, those need to be placed. Most people like to place exterior decorations that didn't come with the original design. You can do these little things by yourself. There's no need to pay someone to decorate your home, make a family day out of it.
IMPORTANT NOTES
As you can see, building a barn home with prefab materials is not such a hard thing to do. With a little will and love, and some money, you could have your home in no time. But, there are also things to watch out for. As you know, wood reacts with atmosphere and the weather.
That's why it's important to pay attention to safety risks and maintain your home regularly. Also, you may want to think hard if you're planning on building a barn home in a tornado area.
Safety risks
As much as it's fun and comfortable, there are some risks that come with life in barn homes. The most notable is, of course, fire hazard. Your home will be susceptible to fire, so you have to take really good care with open flames. Family barbecues and national holidays are just some of the occasions when you need to be alert. It's not a bad idea to keep a few fire extinguishers around, just in case.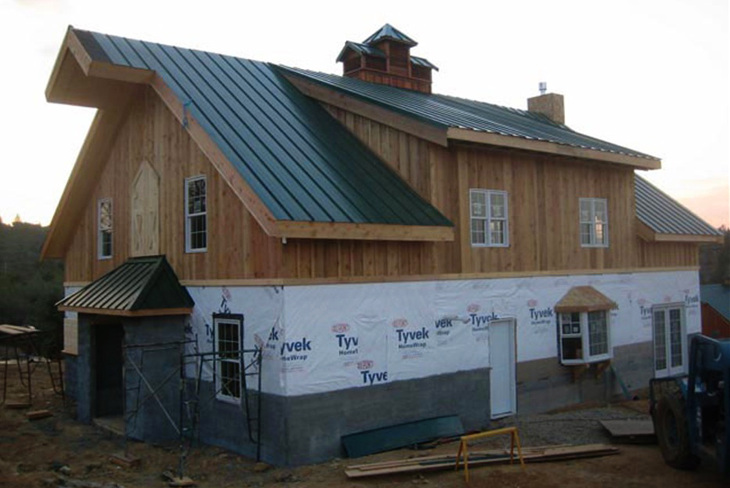 Hurricanes and tornadoes are the arch-enemies of barn homes. If you decide to build a barn home in a risky area, it's a good idea to build a basement. This way you can keep your family safe during the emergency.
Broken pipes can be a large safety risk as well. If water keeps leaking for a while, this can be a real disaster for your home. Water is an enemy to wood, so too much water for a long period of time will pose a great threat to your home's integrity.
Termites are also a risk that comes with every barn home, so pay special attention to this since if left alone they can cause some serious damage.
Insurance
The price of insurance policies for prefab barn homes depends on the design, materials, and overall price of your assets. The insurance company will make a close inspection of your home and give you an estimation. All in all, insuring your property is a MUST. You can visit a few insurance companies and see which one will give you the best offer. Once you get the offer you prefer, you can close the deal.
Maintenance
Regular maintenance is very important if you want your home to last for a long time. Keep your home coated with protective coating to keep it safe from moisture. As you know, water and wood don't go along so well, so it's important to keep your house as dry as you can.
Pay close attention to your utilities and installations. Aged wires can become a fire hazard, and you don't want to increase the risk of setting your home on fire. Perform regular check-ups and make sure that your installations are in order. Also, pay attention to your plumbing, this will reduce the risk of flooding.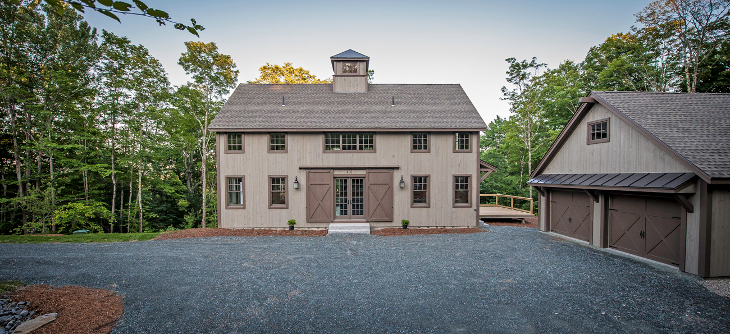 You can spray against termites from time to time. This will keep all your wooden surfaces safe and strong at all times. Termites can be a real nuisance and a big safety hazard, so don't wait until it's too late.
Check your foundations from time to time. And if your barn home is placed on beams, try and do the check-ups more often. Your foundations will take some serious stress, so you have to be sure that everything is in order.
Check your roof and walls from time to time. See if you need to do some minor repairs. Leaving issues unrepaired can cause problems in the future. The last thing you want is a leaky roof.
Warranty
Some building companies offer a lifetime warranty for their homes. These warranties apply to all the components that builders provided, under specific terms. Most of the building companies guarantee a lifetime structural integrity if you perform regular maintenance and in according to manufacturers' recommendations. Most of them will accept warranty claims that come from original owner's transferee, unless it's otherwise specified.
Funding and loans
Even though these houses are not very expensive, some home builders will help you get a loan top be able to buy your home. Banks can often claim high interest rates or even decline a loan, so it's nice to know that builders can come out with a solution.
CONCLUSION
Building a home is not only an important step in a person's life, it's a whole new chapter and opens a whole series of new stories in life. For many people, starting a life in a new home comes with a start of a new family. For those people, keeping their home safe means keeping their family safe and providing them with comfort and peace. These are all the reasons to take careful steps when building a new home.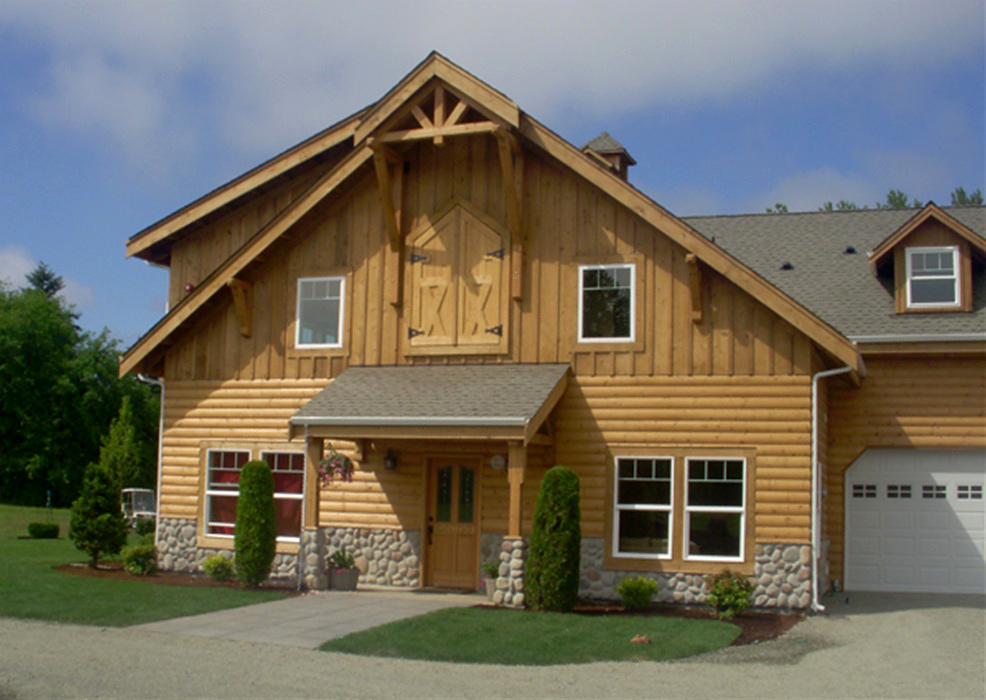 Modular barn homes are a quick and cost-effective way to provide your loved ones with a safe place to live. Besides all the risks, barn homes are safe and comfortable. They are fun to design and offer a wide variety of possibilities. Your home can be small and cozy, or it can be a large family home with lots of space and features. You can design you own interior solutions, so that your home fills all your needs.
Did we miss something? Anything about barn homes we didn't cover that you might like to know? Let us know so we can help out and get you step closer to enjoying a beautiful pre-made barn home.