If you are looking for a home that can be built swiftly and is also sustainable, affordable, and environmentally friendly, then off the grid prefab homes are the way to go.
There are several advantages to building an off-grid prefab home. For starters, they cost less than traditional onsite homes.  They are also faster to build and usually come with all-inclusive packages. Finally, these off-grid homes are energy efficient.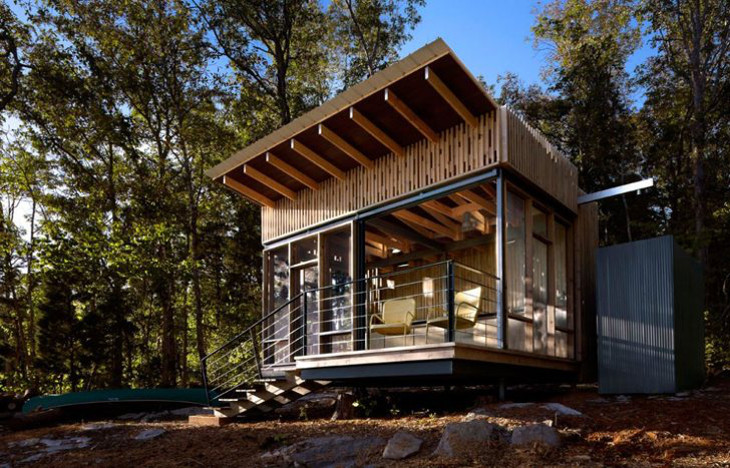 There is no need to worry when it comes to styling and financing. Nowadays, there are countless options to choose from regardless of size, layout and aesthetics preferences. In addition, just as traditional home builds, obtaining financing for prefab homes is simple.
Overview
So what are prefab home? A prefabricated home is one where sections of the house are built in a factory off-site. This means the home can be assembled quickly on site. The average-sized modular/prefab can take as little as two weeks to complete.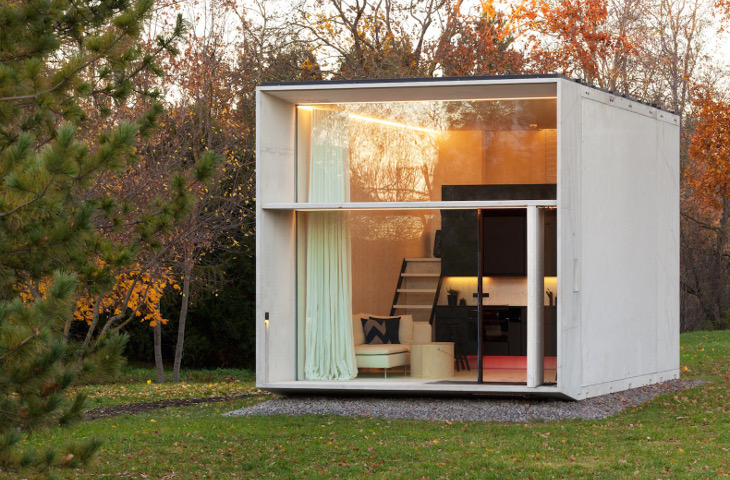 Off-grid refers to the fact that the home will not need to rely on the power grid for energy. This is ultimately good for the environment. In the modern world, prefabricated homes, are on the comeback because they are sustainability, quick to erect and affordable.
If you are looking to build a prefab home, you should continue reading on. Not only, will we provide you with all the needed information from the start of the building process to end, we will even provide you with some great choices to choose from. This could be the inspiration you need.
Before You Start Building
You cannot just get up and start building. Just like a traditional home, there are some steps you need to the take. The difference is that, with prefab homes, these steps are quicker.
Finding a suitable location
Before any house can be erected, whether a prefab or traditional, you need to find a suitable site.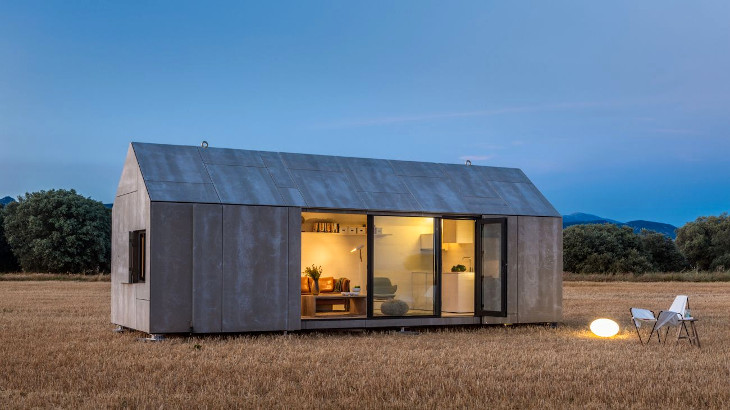 If you already have a site in mind, you should still read on, as a bad location can increase the cost by thousands of dollars, and even mess up your plans.
Know the locality's building regulations. It is important that you find out if prefab houses are allowed where you plan to build. Since the home is going to be energy efficient, you need to know the rules and regulations when it comes to installing solar PV panels, and other green energy systems. Moreover, the rules regarding off-grid power systems vary from one jurisdiction to another. You may be also interested in net metering. Net metering is whereby residential solar energy system owners are credited for adding excess electricity produced by their systems into the power grid. Similarly, some neighborhoods require that all homeowners build homes that fit into a particular aesthetic or even use specifically approved builders. You need to find out all this information before you proceed.
Know how accessible your site is. Since the modules and sections of the home have to be delivered with the help of trucks, it is important that the roads leading to the site are accessible to large trucks. If not, you will have to spend to make the site reachable. For instance, if your site is located behind a forest, you may end up spending thousands of dollars just to have trees cleared for the construction vehicles. Just know that accessibility can either reduce or increase the total cost.
Know the physical nature of the site. For starters, the type of soil at the site can affect the cost of laying a foundation. For instead, laying a foundation on clayey soil is expensive. Likewise, if the site is rocky, there has to be a lot of drilling done. This too is pricey. There is nothing like the right or the wrong soil type. Nevertheless, it is important to know that the nature of the soil will impact the building process. In the same vein, it is easier to build on a flat pad as compared to a sloped site.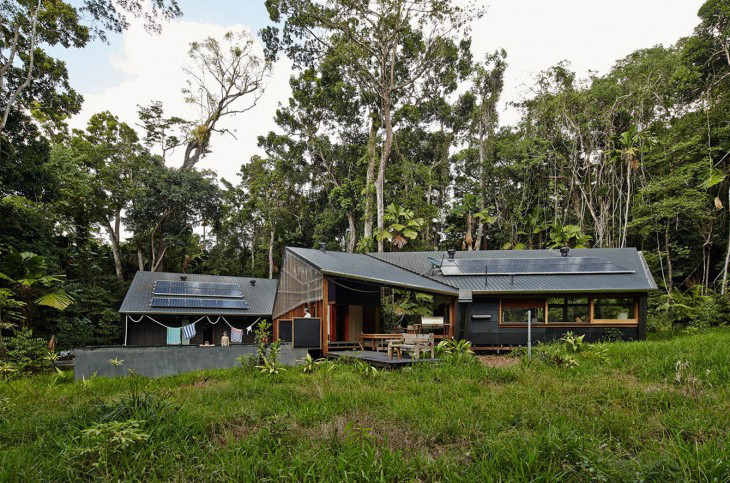 Browsing through Manufacturers and Utilities Available
Certainly, you will want the home to be fully functional. If the home is not meant to be off-grid, then you will have to get the home hooked up to the grid for electricity, water, and gas. However, with off the grid homes, all of these utilities are taken care of self-sufficiently.
Therefore, options such as a solar water heater, wind turbines or a solar PV system for electricity, a battery pack, a wood stove, a compost toilet (to turn waste into compost), geothermal system, radiant floor heating, a rainwater harvesting system (a catchment roof and storage reservoir) are essential to keep the home running. To keep energy consumption to a minimal, efficient insulation is also a must.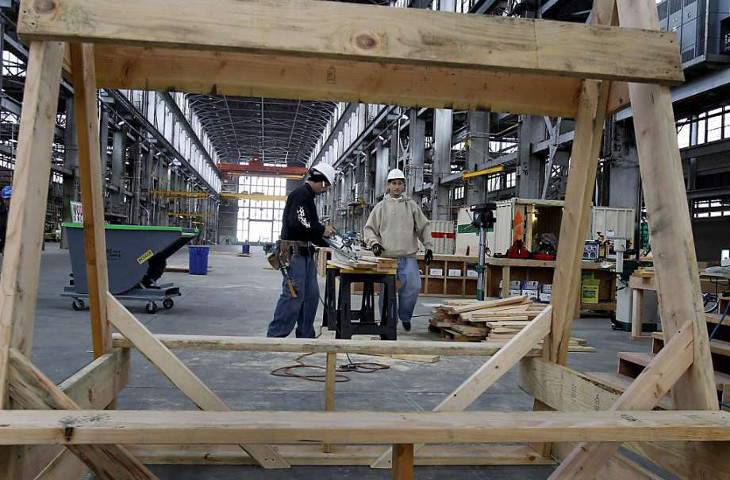 The company you decide to work with should have these off-grid options available. Some great companies to choose from when it comes to building off-grid are Ark Shelter, Method Homes, Living Homes, Hive Modular Prefab Homes, ZeroHouse, Blu Homes, Stamp House, kitHAUS, and Soleta zeroEnergy Homes.
There are more good manufacturers out there, so do your research properly before choosing a company to work with. You can visit the websites of these manufacturers, and even call them for more information.
It is important to know that unlike traditional site-built homes, every prefabricated and modular homes company has their unique building styles. Building models will also have defined specifications and layouts.
While some off-grid prefabricated houses manufacturers build traditional looking homes, many manufacturers have modernist looking homes with innovative architectural detailing.
Financing the Build
Pricing
Choosing the home you want to build and financing your home go together. Even if the home you wish to build is in your price range, you need to know just what the manufacturer's pricing model covers. The pricing stated by the manufacturer may cover the home, transportation of the materials and site work costs.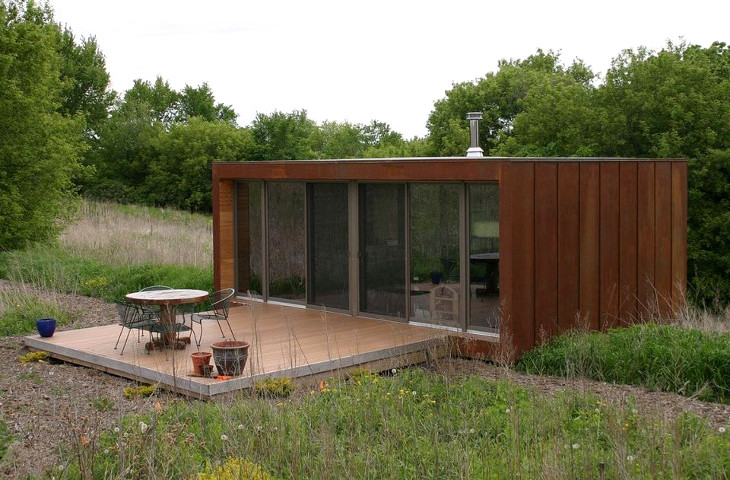 Other times, the pricing stated covers just the home. The pricing also may or may not cover furnishing, finishing, installation of utilities such a solar panels, rain harvesting systems and such.
This means that a more expensively priced home may cost overall much less than a more affordably priced home. You need to iron out all these details before settling on the home you want. Do not hesitate to ask as many questions as possible. You are the one paying.
Factoring in the cost of upgrades and customizations
Many manufacturers offer a lot of upgrades and customizations on their prefab home models, while some manufacturer's don't. Upgrades can come in handy since not all options may be offered for the exact model you want.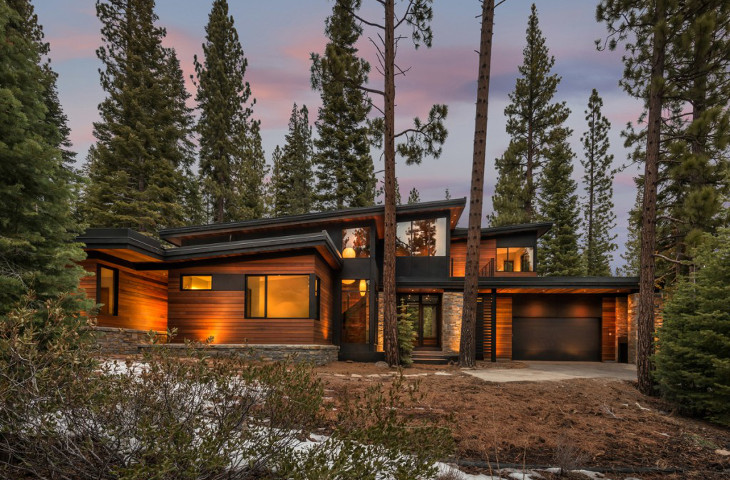 Let's say, for instance, the type of model you want does not include solar panels, however, you want solar panels installed rather than choosing a different model altogether. An upgrade that includes solar panels can solve the problem.
Upgrades and customizations can help you get the home you truly desire. Of course, customizations and upgrades usually come at an added cost.
Evaluating and choosing a financing option
You can decide to take out a mortgage loan depending on the pricing of the home. You should remember to factor in the cost of the land, prep of the land and the actual building process.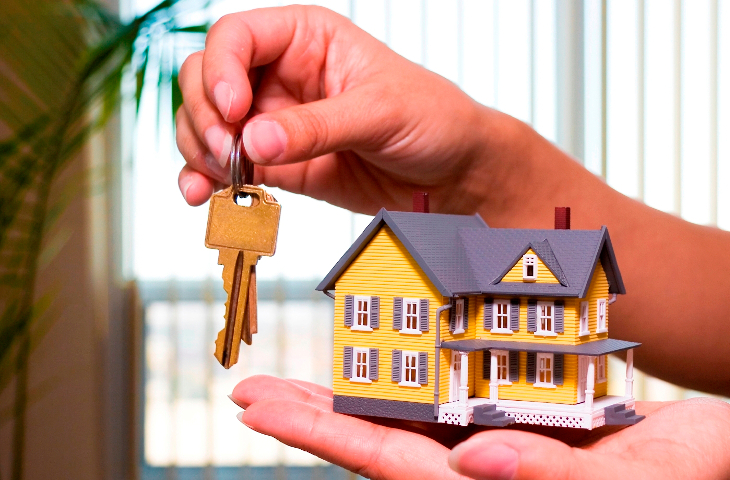 While some off-grid homes are super affordable to the extent that you may be able to pay for it right from your pocket, it is more likely that you will need a mortgage loan. In addition, many pre-built home manufacturers will require you to make a down payment of 20% to 50% of the total build cost.
Financing a pre-built home is almost the same as financing a traditional site-built home.
How To Obtain Financing
Find a site – In some cases, you need to own the land before you can get a construction loan. If you cannot afford to purchase the build site, you will need to discuss the situation with your bank. Most of the time, you will have to take two loans – one for the construction itself, and one for the land.
On average, land loans have higher interest rates and may require a down payment. If you have an intent to sell documentation from the landowner, you may be able to include the land purchase into the total construction loan at a lower interest rate than that of a solitary land loan.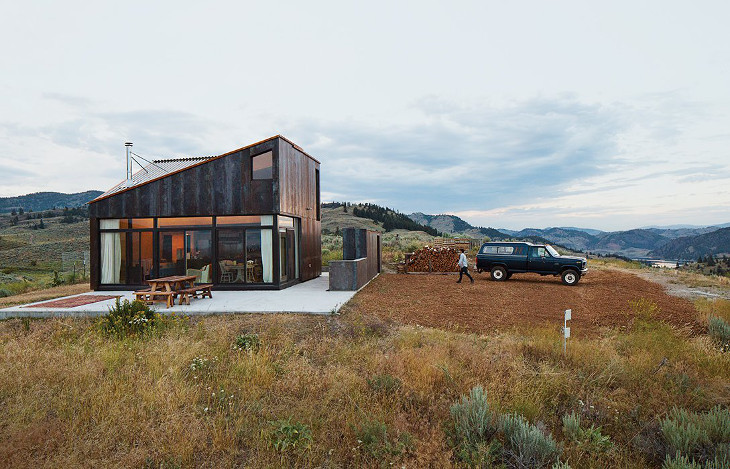 Choose the manufacturer – We have talked a lot on manufacturers, but it is time choose a manufacturer and a home model. A solid portfolio and a great repute are important. The pricing, designs, and utilities offered are all important considerations. Make sure all added costs are accounted for.
Choose a general contractor – While some prefabricated/modular home manufacturers may provide on-site construction services, it is more likely that you will need to hire a general contractor. A general contractor will help finalize the building process.
Just because the manufacturer provides or recommends a general contractor, does not mean you should go with that one. You can seek out other contractors.
Find a general contractor who is experienced when it comes to modular/prefabricated homes.
Compare prices of three or more contractors. You should be careful when selecting contractors who have low pricing.
Check references of the contractors are you are interested in. It is important that you get references from past work done by the contractor. If you can, you should visit the past works of the general contractor. You should include the contractor's estimate in the loan agreement.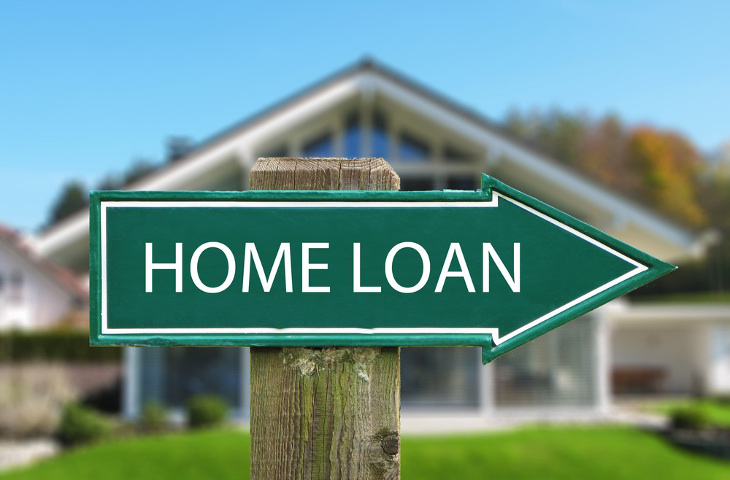 Check out loan estimates – Getting a bank to prequalify you will depend on both your credit score and income level. You need to check out loan estimates from different sources just to make sure you are getting the best rates.
Finalize your loan – Your bank should provide you with a list of all necessary documentations it needs. The bank will usually require things such as blueprints, credit history, work history, tax returns, proof of employment, income information, land contract, contractor contract and prefab/modular home contract.
Now you can set up the payment schedule, and finalize the loan.
Construction Phases
The construction of a prefab home takes less time than that of a regular on-site home.  Most pre-built homebuilders will finish erecting your home in 2 to 3 months times. You will need to add a month or two to that when estimating the entire process.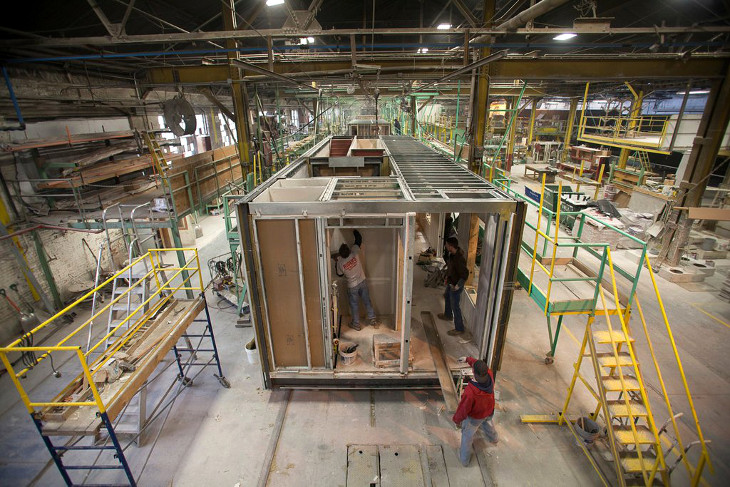 According to Modular Homeowners, it can take four months to have a prefab home ready. This is about 3 months shorter than the average build time of a traditional onsite build according to a Survey of Construction from 2012.
Here are the construction phases.
Planning
This includes things such as securing a site, obtaining financing, getting building permits, finding a general contractor, and finding the perfect manufacturer. This will take about 4 weeks. You should ensure that this phase is handled with care.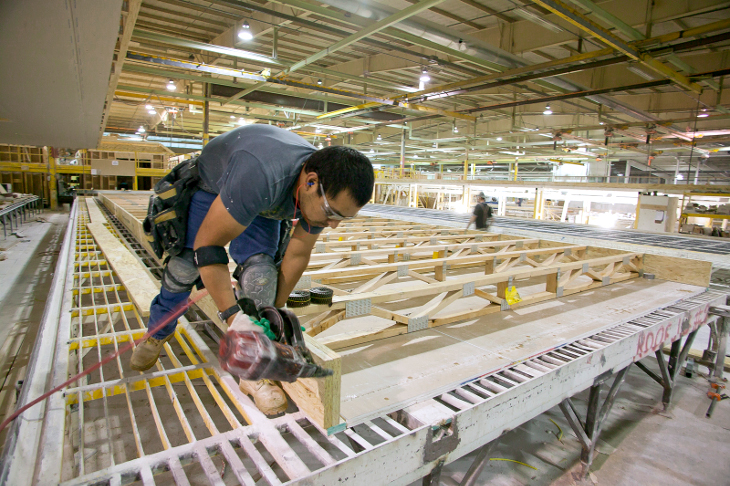 Ensure that all permits are in order including permits for solar panels, compost toilets, and all the amenities you will need to have for an off-grid home. Experienced modular homes manufacturers can help with obtaining permits and finding a general contractor.
Site Prep and Manufacturing
The amount of time this phase takes depends on the general contractor's work and the manufacturing of the modules. Things such as the weather can affect the prepping of the site. This can take between 6 and 12 weeks.
Construction
This is where the builders deliver and assemble your home. After delivery, the builders will erect your home. That is not the end. The builders will set up the amenities, the solar panels, and all. The home will be weatherproofed so there are no leakages.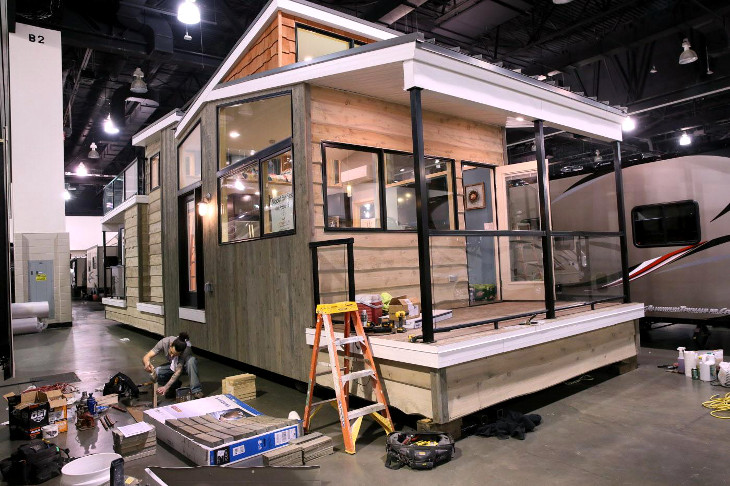 After everything is complete, the house will need to pass inspections. Depending on just how complete the package is, you may have to furnish the home and have the interior fittings done. Your contractor may be needed finish up the landscaping, the sidewalks, and the driveways.
You should give this phase at least six weeks. Like any construction process, delays can occur. You should be patient when this happens.
Great Manufacturers To Choose From
Here are some popular prefab/modular home manufacturers you can check out.
The Zerohouse
This prefabricated off-grid home was the winner of the Texas Society of Architect's Design Award in 2007. For those concerned about living off-grid while minimalizing their carbon footprint, this is a home to look at.
The Green technology that goes into the building of the ZeroHouse means this modular home is both sustainable and does not release any harmful greenhouse gases. This 650 sq. ft. home comes with a digester that turns waste into compost, a rainwater harvesting system, a solar PV system that includes a power bank, an air conditioning, and heating system, and all the features needed to live off-grid.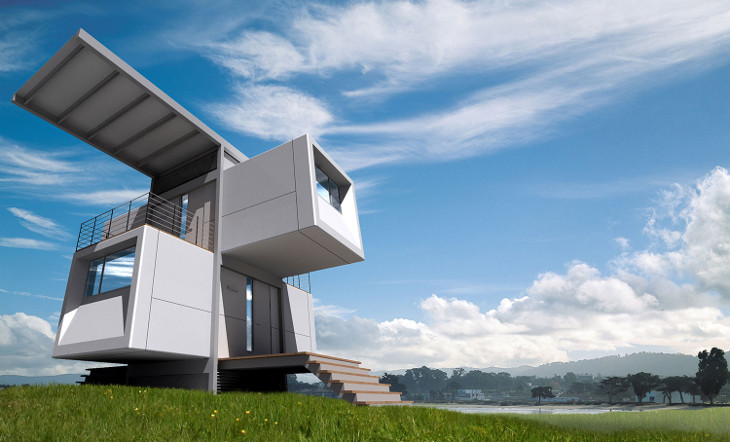 According to the architect, Scott Specht, the ZeroHouse is capable of fitting four adults. Rooms include a covered deck, a bathroom, a kitchen, a living room with a wraparound couch, outdoor and indoor showers, a storage compartment, a sun deck, and two bedrooms fully equipped with King-sized beds and window seats.
Other furnishings include a 42-inch LCD television, deck lounge chairs, a dining booth, a full-size refrigerator, an induction stove top, a microwave oven, and a natural fiber carpet in the living room. Find out more at spechtarchitects.com/work/zerohouse/
Cabin Fever
This is another great option to choose from. This manufacturer offers quick build times and will get your off the grid home up and running between 1½ months and 2 months. Although the affordable options provided are not 100 percent green homes nor off the grid, you can always upgrade to make them so.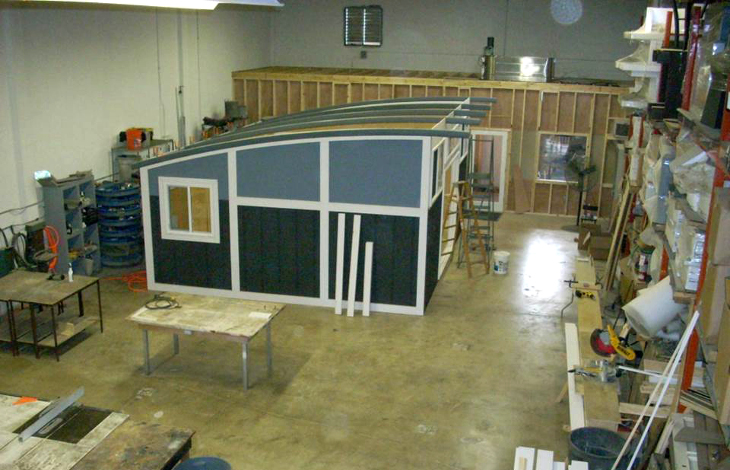 These upgrades include radiant floor heating, efficient insulation, and several other green options. Not to worry though because Cabin Fever's off-grid homes come with solar PV panels, windmill, solar water heater, compost toilets, battery bank and a rainwater harvesting system.
The Cabin Fever Company also offers commercial builds. Find out more on Cabin Fever at http://www.cabinfever.us.com/
Blu Homes
The signature home of Blu Home is the Breezehouse. This house has a wide-open layout with 16 ft. wide glass doors, a 15 ft. high ceiling, and a wraparound deck. These Blu Homes are luxurious and as such, they will take a sizeable chunk out of your pocket.
However, there is a lot to admire about the Blu Home models. The sizes range from as large as 3600 ft. to as little as 633 ft. When it comes to sustainability, these homes are net-zero energy efficient and are composed of toxin-free materials.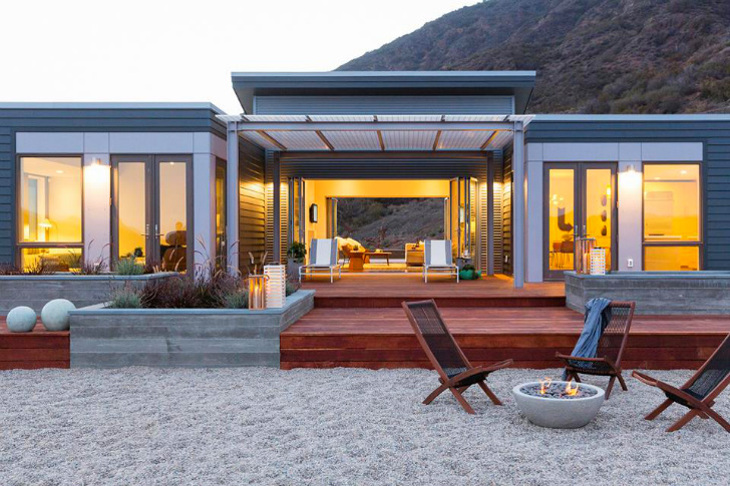 The homes themselves have quality air-filtration systems to rid you of allergens, electric car chargers, and motion-sensing faucets. The recycled steel frame of the Blu Homes means they can survive any disastrous weather.
Watching your Blu Homes being erected is awesome. It unfolds perfectly and quickly because of Blu Homes proprietary tech., even the largest model can be shipped in a standard truck. Find out more at https://www.bluhomes.com/
Other Great Options to Check Out
Living Homes – Although, the Living Home houses are not 100 percent off-grid, adding green options and turning them into off-grid homes is easy. This is because of their Zero 6 vision, which ensures waste is cut down to the bare minimum. Learn more about Living Homes at http://www.livinghomes.net/primer.html.
Hive Modular – This Minneapolis-based company creates compact prefabricated homes that appear huge. Hive Modular homes are built with corrosion resistive PEX tubing instead of copper pipes. You can also have a solar energy system, a rainwater harvesting system and a geothermal system installed. Discover more on Hive Modular homes at http://www.hivemodular.com/
Method Homes – Method Homes won the 2013 Green Washington Award and for good reason. This Seattle-based company offer homes with 656 sq. ft. to 1868 sq. ft. homes. Their homes are also net-zero sustainable. Learn more at http://methodhomes.net/.
Green Modern Kits – For those a very tight budget, this company is one to check out. For as little as $30,000 you can obtain their Zero-Net house that comes with a solar energy system. Discover more on Green Modern Kits at http://www.greenmodernkits.com/.
Clayton Homes' I-House – Clayton Homes is one of the biggest when it comes to modular homes and mobile home. The 992 sq. ft. I-House comes with amenities such as rainwater collectors, tankless heaters, and a solar panels system. Learn more at http://www.claytonihouse.com/.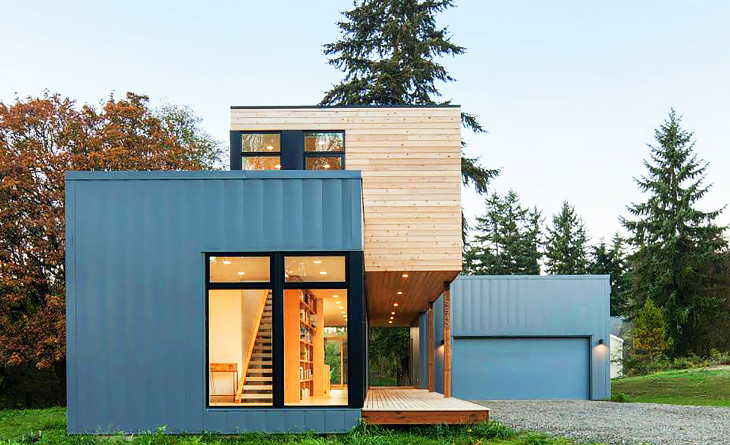 The Perfect Off-grid Home
Gone are the days when pre-built homes had bad reputations. Nowadays, manufactured homes are well-made, very attractive and of the highest quality. They are also usually more energy efficient. This is especially true of off-grid modular homes. These self-sustained homes are good for the planet, and also good for your pocket.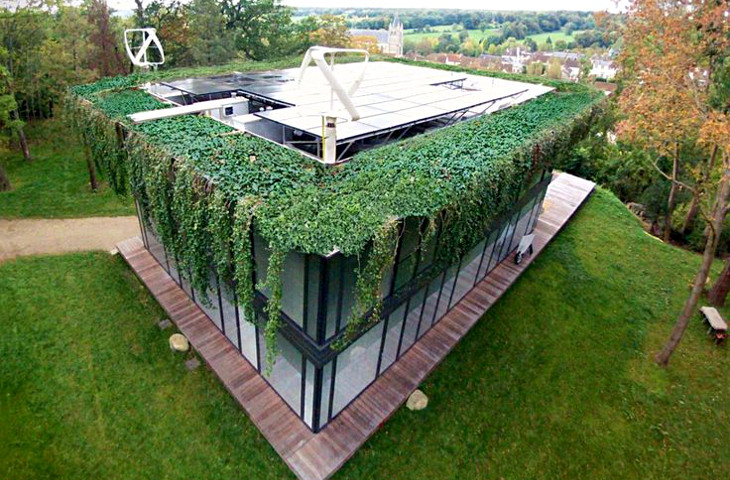 When it comes to building an off-grid prefabricated home, you should remember to research, ask many questions and take an active role in the building process. From the planning phase to the prepping phase to the manufacturing phase, make sure you are always involved in the building of your dream home.