The modular home is a dwelling built in sections called modules in a factory. After that is delivered and installed on your chosen construction site. There are many available possibilities when it comes to choosing a modular home and the main focus in this article will be the triple wide modular homes.
Modular homes are somewhat cheaper to construct due to the building techniques involved in their creation. As they are mainly constructed in a factory environment, the modules tend to be built better, with more attention to detail, joinery, and materials used.
Compared to on – site building, this method is considerably cheaper, saving you up to 35% in building costs.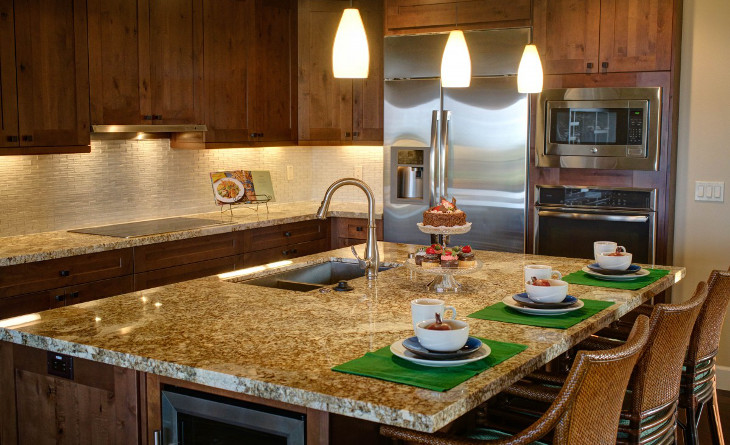 However, there are several issues that need to be taken into consideration. One of those is the fact that you have to own the land on which you plan to install your new modular home.
And make sure to see about the proper permanent foundation of the home, and also to check the state regulations, seeing that every state has different rules regarding home building.
What to look for in a modular home?
When all the pre – required conditions are met, the next step is choosing the appropriate floor plan for your needs and budget. As we have mentioned, there are many possibilities: one module home, two modules wide, triple wide, single or two stories etc.
If you plan to live in your new modular home for a long time, then you should not rush into the decision, and take all the present facts in consideration and predict issues that may arise in the future.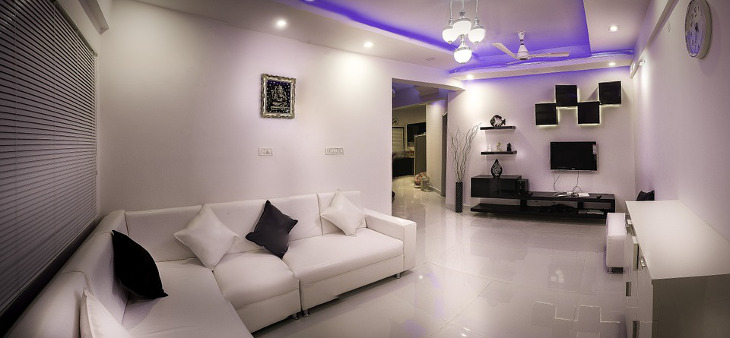 A good investment is a modular home that will both be beautiful and functional, but will also be big enough for all the family members (present and future) and will have enough space for all your necessities, should you take on a new hobby or acquire a new pet.
One such solution to your issues would be to get yourself a triple wide modular home.
Triple wide modular home – what it means
Triple wide means that the building consists of three modules combined together to make one whole house. Triple wide modular home floor plans that are on the market today range from about 2100 to 3200 square feet. This surface area is usually being offered in terms of number of bedrooms and/or bathrooms available.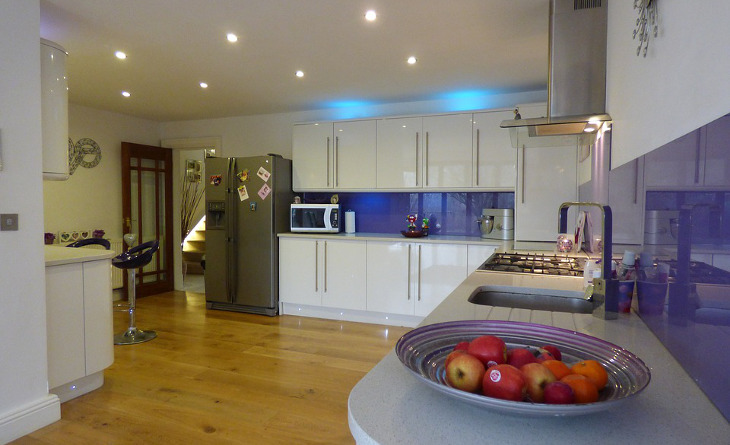 You can choose many available options regarding the floor plans, interior walls, number of rooms, number of bathrooms, building materials, and interior/exterior finish of the walls: some of these we'll look in more detail below.
The building process of a modular home
Since the modular home is pre – made in a factory, the construction is mostly done using screws and bolts instead of the more traditional nails.
The holding power of the screws is far greater than the nails, and with the addition of glue on the appropriate surfaces, the end result is much tighter bond between the framing materials and wall panels.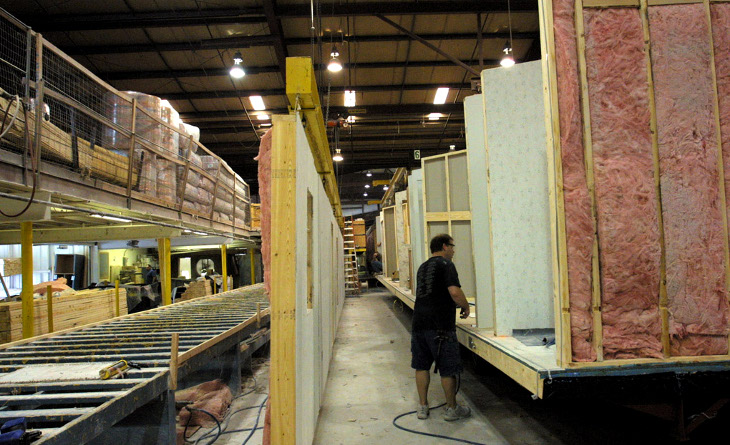 Another important part of the building process is the use of standardized jigs along the assembly line in order to get proper installation of components and good quality end results.
The quality control of the building process is also more rigorous in modular home building facilities than on traditional building sites. Traditional on site building can take several weeks or months to complete; the installation of a modular home takes about a week.
The "green" side of a triple wide modular home
A very important aspect of the design of the modular home is the building materials used. The modular home manufacturing processes involve a lot of already pre – wired electrical installation, pre – made plumbing, ventilation ducts, heating system and of course energy saving systems and insulation.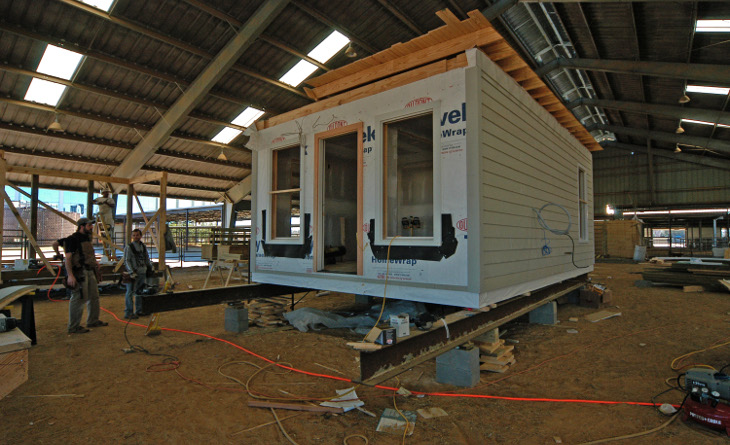 It is "greener" due to its use of resources like natural or recycled materials. The bulk purchase of raw materials in the factories allow for use of healthier materials, most recently the use of reclaimed wooden beams, OSB boards, recycled cardboard, aluminum or steel.
This kind of utilization of materials lowers the whole impact of the home itself, and also reduces the waste in the production facility, making it more environmentally friendly through the entire building process.
Most of the modular home manufacturers use the "green" approach when using products that contain volatile chemicals like formaldehyde that get released into the air and get inhaled by the occupants. The use of such materials is limited to help create a clean living environment for you and your family.
The underside of a modular home is protected with proper undercoating to prevent deterioration of the wooden or steel structure on which your home sits.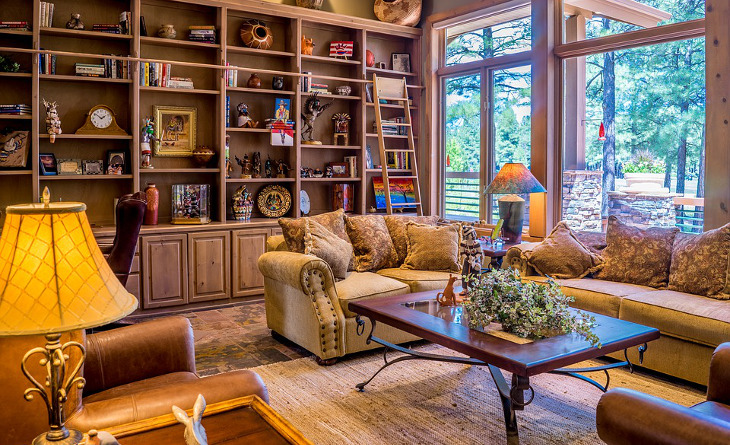 Seeing that all the important plumbing and ventilation lines go on the underside of the home, it is important to know what kind of insulation you are getting, and if you have any warranty on the materials used.
The modular home has very good base construction. They are usually constructed using 2×4 for the walls and 2×6 on the floors and I – beams on a steel or wooden base; the walls are covered with dry wall paneling.
The space between the internal and external panels is filled with insulation material like blown cellulose foam, in order to keep the inside of the house at a desired temperature and protect against the elements.
Features of a modular home
Many of the modular home manufacturers offer many different features to choose from. Some of these are hardwood flooring, different carpeting, kitchen cabinets, different style countertops, integrated shelving, bathroom fixtures and much more.
The kitchen and living rooms are standard in every offer, but there is always the possibility of adding more or reducing the number of rooms. When looking for your new modular home, you should know all of the offered amenities that can add or reduce the price you have to pay.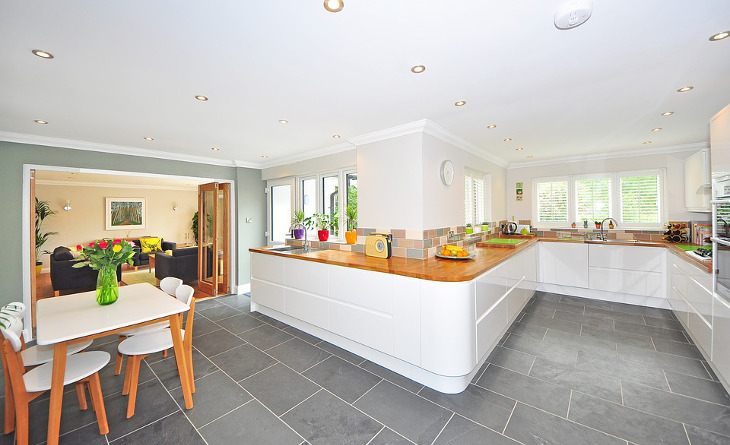 For example, if the manufacturer offers built in kitchen cabinets, it is smart to take that offer, as it will reduce the cost in the long run, seeing that you wouldn't have to hire additional carpenters to install a new kitchen.
Another feature that you can choose from, and you can even do it yourself is the paint of the walls. It is recommended that you choose a durable but environmentally friendly latex paint for the inside, and a more weather resistant oil based finish on the wooden structures outside.
The outside is important too
If you go with a triple wide modular home and want to stand out from the rest of the neighborhood, you can make many adjustments.
Exterior finish – The exterior finish is also optional on many of the custom floor plans. There are offers like vinyl siding, wooden façade, rock, bricks, cement boards or stucco finish; all depending on your wishes and of course budget.
Porch or veranda – If you just want to sit outside in the late summer evenings, adding a veranda or a wrap around porch to your home is a very smart investment. It not only gives a distinct look of the entire property, but it can also increase its value.
The roof – The roof is an important part of the home. Most modular homes are sold with standard asphalt roof shingles, but you can require another style of roof covering that will have to be purchased and installed separately. The choice should be made based on the style of the house and the area where you intend to install your home.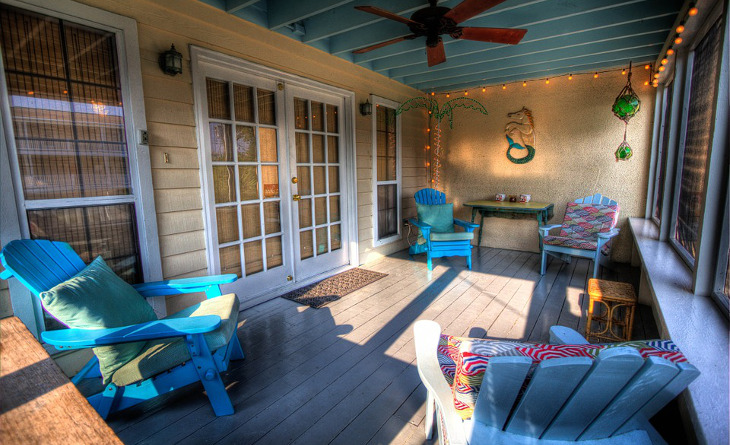 And you should consider the cost of the roof long term; the cheapest option today will usually prove much more expensive along the way. For example – wooden roof tiles look nice and give a more natural look of the house, but need constant maintenance.
On the other hand, clay roof tiles are costlier in the beginning, but last very long time and turn out to be the cheaper option in the long run.
Garage – Many offers come with integrated garage; and if you choose a triple wide modular home, and your yard allows for enough space, you can choose a separate garage that can be attached or detached from the main house.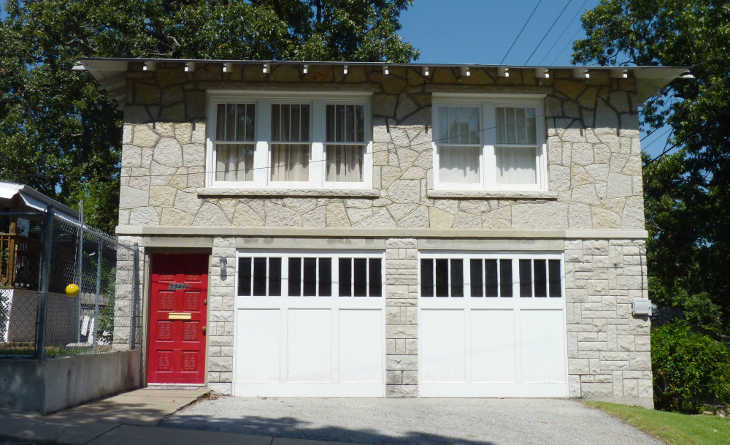 Should you choose standard or custom floor plan?
When you decide to go for a triple wide home, you are faced with a tricky decision process. You will get many brochures from modular homes manufacturers and dealers, stating why their products are the way to go and so on.
Depending on your budget and needs, you can go with a standard floor plan as offered by the manufacturer, or you can go semi even complete custom. The standard triple wide home floor plan is the cheapest choice, but this option has design limitations. It comes already set, and there is almost no room for altercations.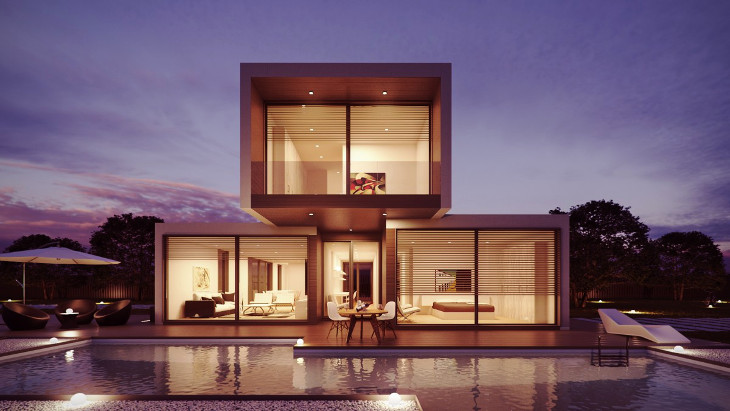 The customizable floor plan allows for changes. You can choose to have certain internal walls removed or added to your liking. You can also have input in the interior and exterior finish of the walls, kitchen placement and design, bedrooms arrangement, even the choice of bathroom tiles and fixtures.
Needless to say, the custom modular home floor plan will cost you considerably more, but if it fits into your budget, you will certainly not regret it.
Things to consider when choosing a triple wide modular home
In the long run, it's always better to make the best decision from the start, so here is what you need to take into account before getting your modular home:
Do not make rushed decisions
When looking for a triple wide modular home, do not go into deciding on first glance. Careful consideration of all the available facts is necessary to ensure that the home you get will be the perfect choice for your entire family.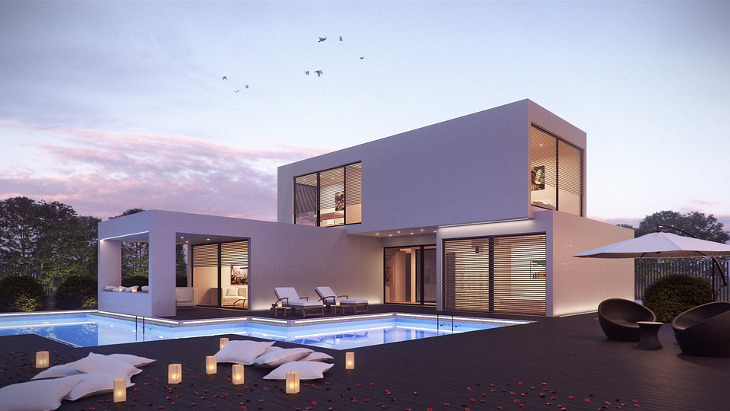 We advise you to make a list of all the things that are important in your new home to you and the other family members and start from there.
Some examples: Maybe you have one car now but plan to acquire another vehicle, so plan ahead for available parking spaces and garages. Also, it's always smart to plan enough space for your kids, little kids need less space, but they grow up into teenagers with more particular habits that require more space in your home.
Know your budget
It is smart to invest in a big home, but only when it fits your budget and your monthly income can cope with the necessary payments. It would be very unwise to spend money you don't have on a home that is not to your liking and even if you feel like you are pressured by the sales personnel.
When the dealers state the monthly payments, consider them wisely, or ask advice from more experienced people that you can trust. Most mortgage contracts range from ten up to thirty years, so make sure that you can stay in pace with the ever changing interest rates.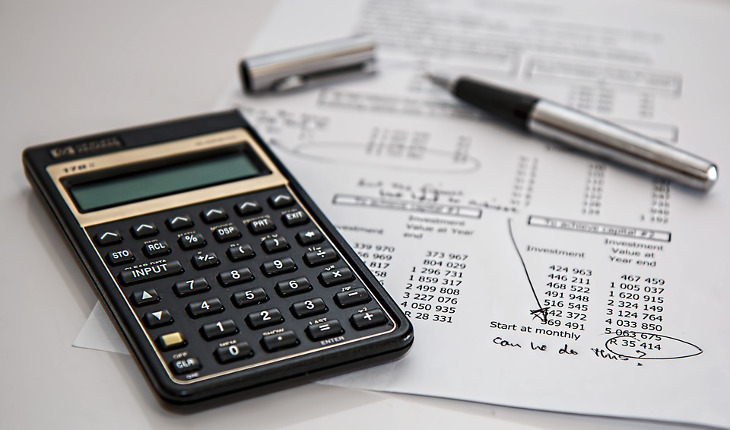 You need be careful not to be coerced into saying yes right away. Check offers from several manufacturers before you make your choice. Many dealers offer slightly different purchasing conditions, so familiarize your self with all the available options.
When considering buying a triple wide modular home, you should know its real value and the possibility of a mortgage loan. Many dealers offer financing through personal property rather than a classical mortgage loan. But this might increase the overall sum that you have to pay, so be sure to look into all the loan possibilities.
Ask about guarantees
The purchasing of a triple wide modular home is a fairly big investment. So when you are about to spend your hard earned money on a home, you have to make sure you are not throwing money down the drain.
Be sure to ask about all the guarantees you can get from the manufacturers, delivery and installation providers. Also, there are different warranties about different parts. Most modular homes come with a standard one-year structural warranty, but many have offers about purchasing an extended 2- 10 year warranty.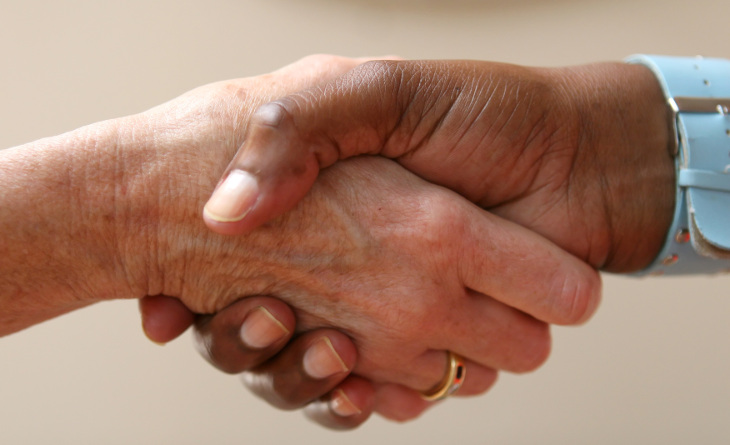 Also, there are many factors that can render your warranty void, so be sure to check them out.
Advice: you should always use factory dealers and licensed installers, as they can give you very good offers instead of independent dealers.
Always read the fine print
You should know that when buying a modular home, the stated base price is just for the cost of the modular home itself – as seen in the factory storage facility; and it doesn't cover the delivery and  installation costs, the cost of the foundation, property taxes etc.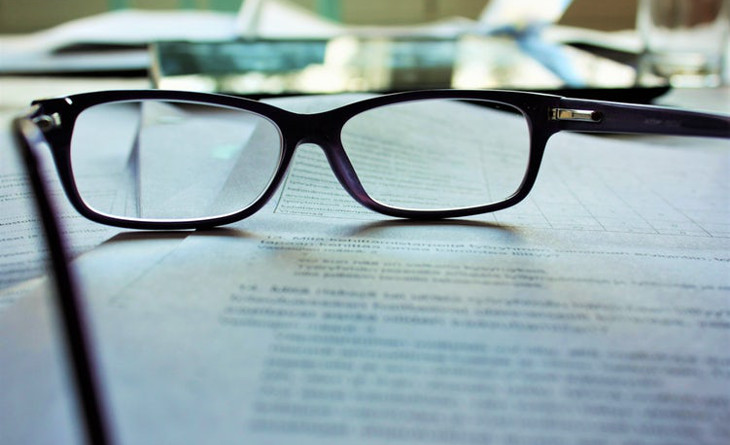 Do not be shy and always ask around about all the possible cost increases. Ask about the delivery and installation of the modules, as this is a major part of the total cost of the home. Do not assume that something is covered in the price, always ask and get confirmation so you do not end up paying much more than expected.
Plan your yard in advance
In order to purchase a modular home, you need to own the land where you will have it installed, or have a long term lease on a plot of land. And especially when looking to get a triple wide modular home, you need to carefully plan the layout of the plot, the orientation, placement, and installation.
Carefully look at all the utilities, the water supply, power supply and sewage systems and plan accordingly. If you plan on building your new triple wide modular home on a remote location, these are important things that need to be solved before you call the delivery crew.
Advice: always hire licensed persons to make the water and power supply connections, do not attempt this task on your own.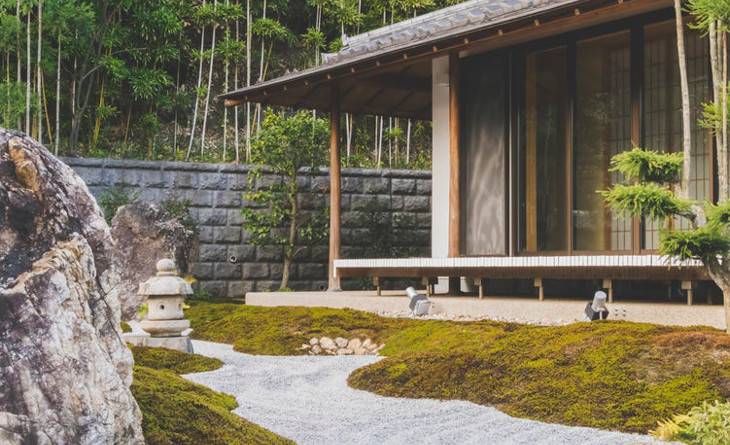 And when you have all the details sorted out, you can start planning the foundation of the home. All modular homes require already built permanent foundation on which they will be installed.
The foundations can be started after you decide which home you are going to get – the laying of the foundation can be done parallel to the building of the home in the factory as it takes one to two months to complete the factory building part of the home.
Maybe add a basement to your modular home
Almost all the modular home plans can be installed on a foundation with a basement or on a raised platform. Depending on your wishes, you can add a basement to your home, but it should be planned in advance because you'll first have to build the basement, and later install your modular home above it.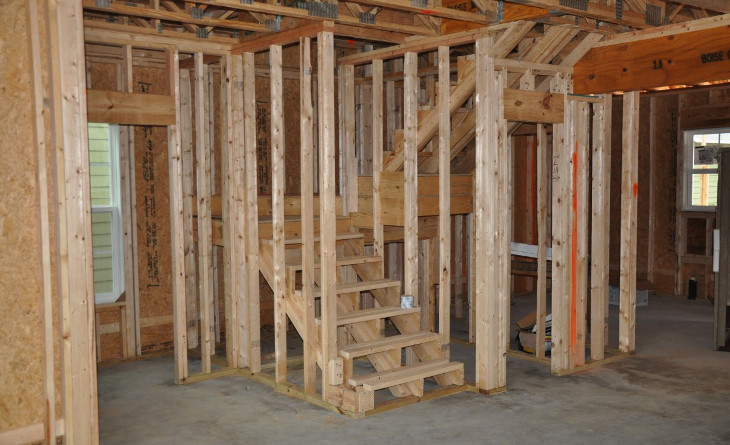 Even if you are planning on getting a big modular home, like a triple wide, a basement is a smart investment (provided that your land allows for one); especially because you can use this extra space however you see fit, maybe a storage area, a home workshop, a family/game room or a space your kids can use.
Maintenance of a triple wide modular home
There is nothing much different about maintenance of your modular home compared to a on – site build home. You should take care of it in the same manner as a traditional home.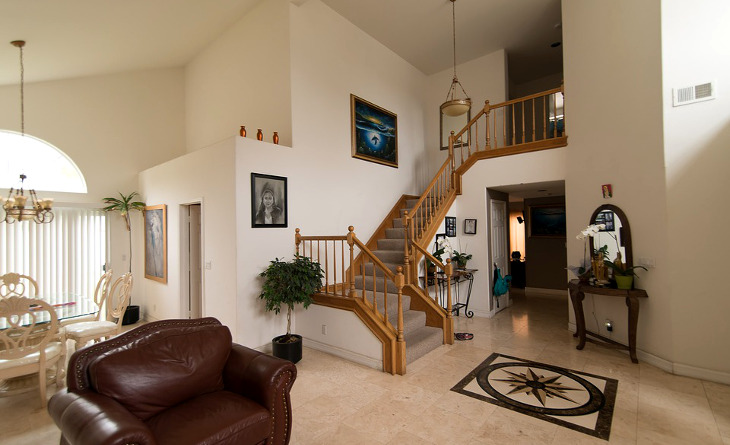 And as with everything else, if you take care of it and treat it with respect, it will reciprocate. Make sure you paint the outside, check the base structure and have maintenance people check the internal systems on a regular basis to prevent any possible defects.
To sum up
The purchase of a new modular home is an important process, as you will probably do it once in your life. So careful planning of every aspect is important. You have to consider every possibility, plan your budget, and carefully weigh every offer. Understand your needs and make an informed, well thought over the decision.
All this said if you are looking for a suitable new house for you and your family, the triple wide modular home is the proper choice for you.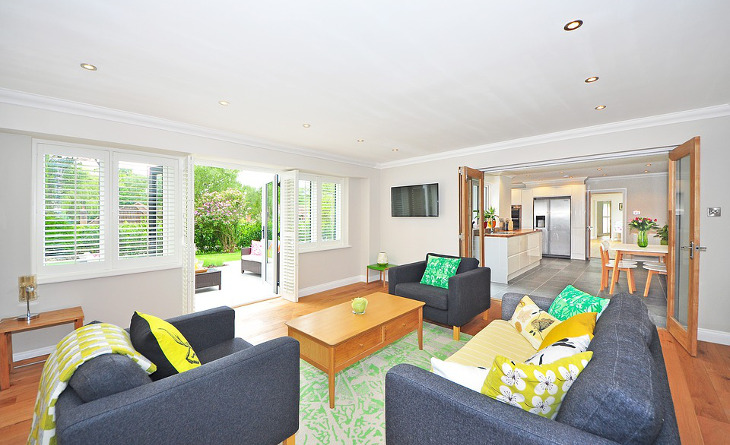 Have we missed anything? If you have any experience in this matter, please share it with us in the comments below.