Modular homes have become increasingly popular in the last few years and if you are looking for a new home, then you probably wonder what makes them so unique.
First of all, we will make a difference between modular and manufactured homes and we will also give examples of modern modular homes. In this article, we are going to present you with the most important info regarding this type of building.
Therefore if you are interested in learning more about building your future home for an affordable price, stay tuned in!
What Is Meant by a term Modular Home?
As we already said, modular homes are not the same as mobile homes, even though they look the same. A modular home consists of multiple sections called 'modulars' or 'modules' that are built off-site or in factories and then transported to their new location or where your home will be located.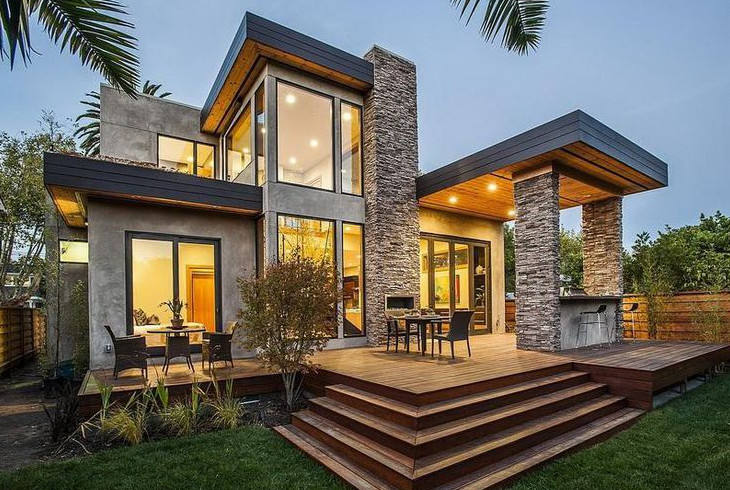 This means that modular homes are constructed in two sessions; the first takes place in a factory while the second is completed on site. The workers usually use a crane in order to stack and configure modules in a variety of positions.
What makes modular homes amazing is the fact that they can be easily expanded – whenever you want to remove or re-install certain parts later. Mobile homes are, on the other hand, considered to be temporary accommodations that are placed semi-permanently in one location. You can move them more often and easier than modular homes.
There are many varieties of modular homes, the modern ones can consist of two, three or multiple bedroom homes. Each modular home has a bathroom, living room and kitchen. Nowadays it is very popular to add a verandah or highlight windows. Remember that you should be involved in the design of your home as much as possible.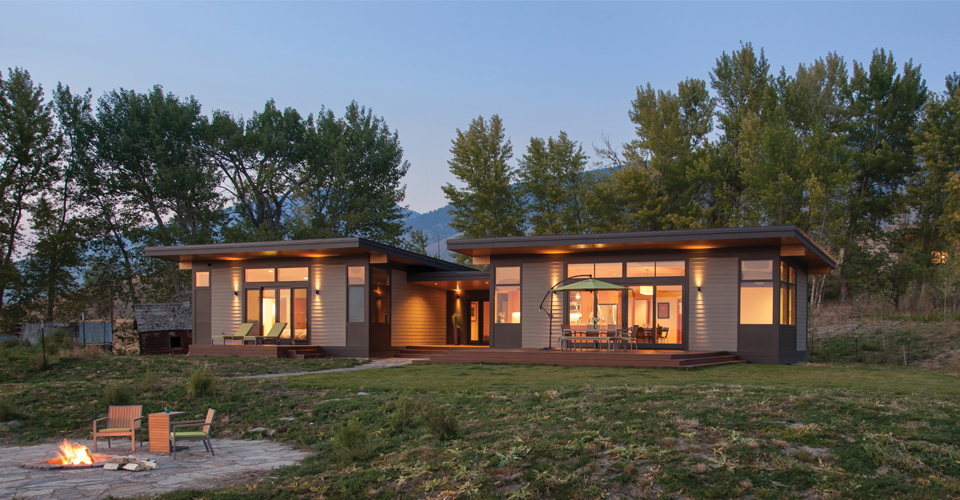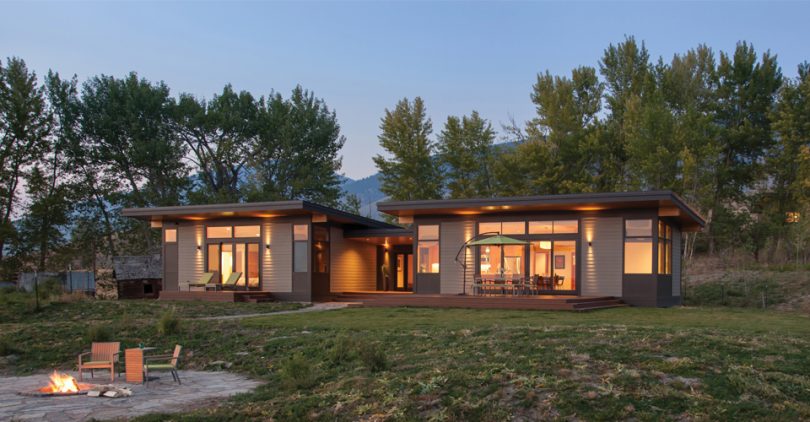 There is basically no way to tell a difference between a modular and regular site-built home once the construction is finished. You can get the home of your dream since the construction of modular homes cannot be limited.
What Makes a Modular Home Different from Manufactured Homes?
A modular home is popular because it is constructed inside a remote factory which makes everything easier. It takes ten days to a couple of months for a manufacturer to create and construct the basic parts at the factory and then they are ready to be shipped.
When the modules are shipped to the new location, they are assembled with a crane. The time of completions depends on the complexity and size of modules.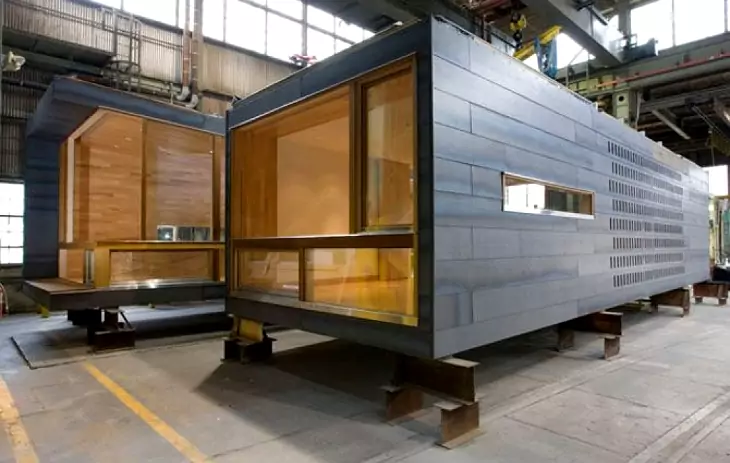 It might be too difficult to believe it now, but modular homes tend to be stronger than the traditionally built houses; the main reason being that they have to handle the transportation to the site. The manufacturers use 10% more lumber than with the traditionally built houses and they usually replace nails with the screws.
Additionally, the glue is added to the joints to make them stronger and firmer. Many modular homes are able to withstand hurricanes and storms because the modules they consist of are filled with concrete and they are dry-stacked.
How to find out if a home is a modular one? Take a look at a data plate that is installed under the kitchen sink or in a closet. There is no a metal tag but this kind of identification plate. This data plate has all the important info about a particular modular home – the owner, manufacturer, the date of completion and construction etc.
Another interesting fact to note is that modular homes are usually made of the same materials as the traditionally built houses, they even tend to be firmer. Some of these materials include: wood, bricks, stone, granite counters, pitched roofs and utilized walls.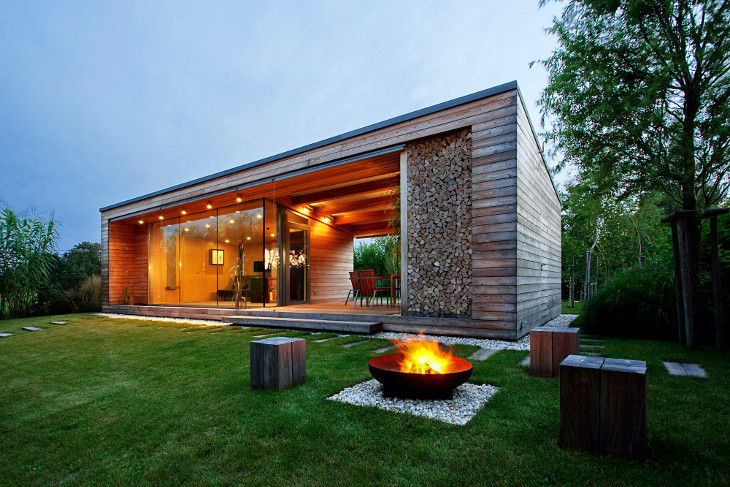 Modular houses can be easily turned into multi-story homes or even apartment buildings, which cannot be done with mobile homes. Another thing that makes them different is the way they are integrated inside the floor – mobile homes a steel chassis.
Advantages vs Disadvantages
Now let's take a look at the advantages and disadvantages of modern modular homes:
The construction of modular homes is very fast. Modular houses can be constructed at a remote factory within a couple of weeks to several months; while the completion on the site takes even less – a couple of days or even hours. Another great thing is that the construction in the factory and preparation at site can be done simultaneously. This actually increases the possibility of your investment being returned faster.
Modular homes are built indoors which means, which means that the material is protected from bad elements while the efficiency and speed are increased. You won't have to waste money on buying the same material over and over again.
There is extremely low waste during the construction, which means that the manufacturer provides the exact quantity of materials which are needed for the building. On the other hand, a site-built waste of traditionally build homes can often fill several huge dumpsters. Less waste equals less wasted money.
The construction process of modular homes is environmentally friendly. Since there is minimal or none site disturbance that means that the waste is also reduced and the environment is protected.
You are provided with a design flexibility: you are able to expand the modular as you sit fit and you can also remove the ones that you dislike.
Constructing a modular home can be far more affordable than building a traditional, in-site home, especially in remote areas or in the countryside.
Modular construction offers a variety of features that you can choose from: wood or ceramic floors, different exterior and interior additions, countertops, highlight windows and so on. It is up to you to talk to the architect in order to make sure that all the details are according to your liking, and see which of them can be customized.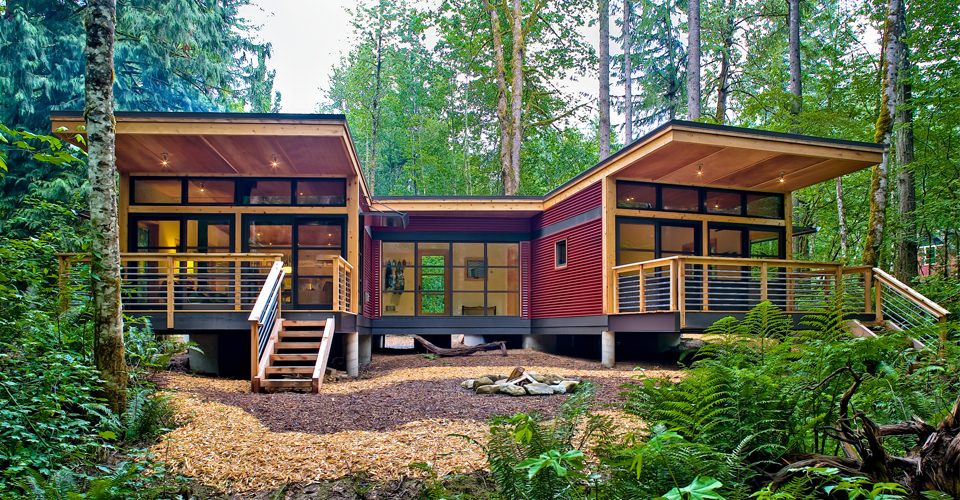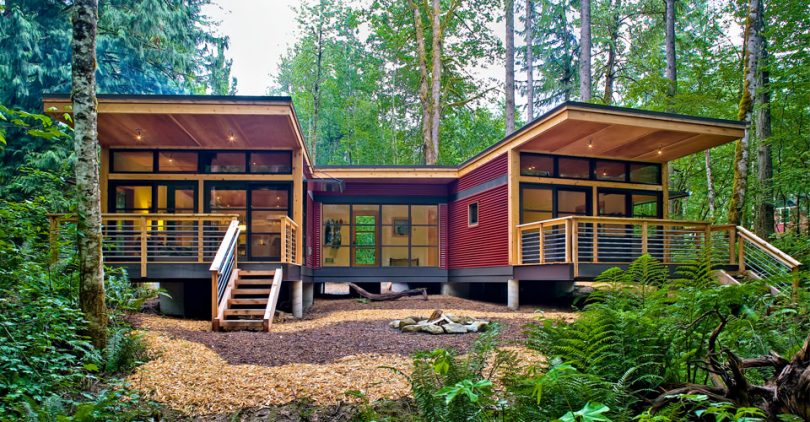 Since we have covered the advantages, here are also the disadvantages:
In order to buy a modular home, first, you have to own the land where you can legally begin the construction. However, a modular home cannot be built just anywhere, especially not on subdivisions and you need to check to make sure all the regulations are met. Otherwise, you might just waste your money if you find out too late that it is illegal to build.
The manufacturer usually asks for the full or half of the payment in advance and before the completion.
Getting a loan for a modular home might be very difficult because many banks are hesitant to do that for this kind of building.
Each manufacturer has different restrictions and regulations, which means that module sizes can be limited. Additionally, modular building might not be permitted in your country, especially if you are not a US citizen. You need to check the regulations in your area before you decide on building.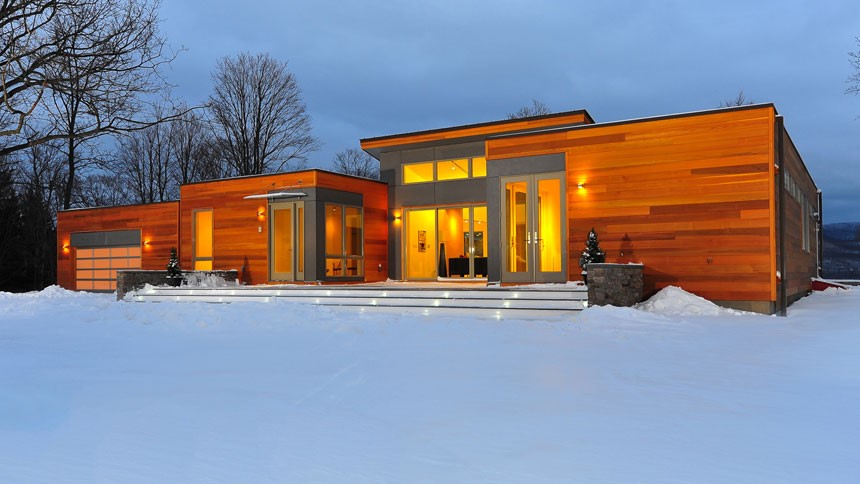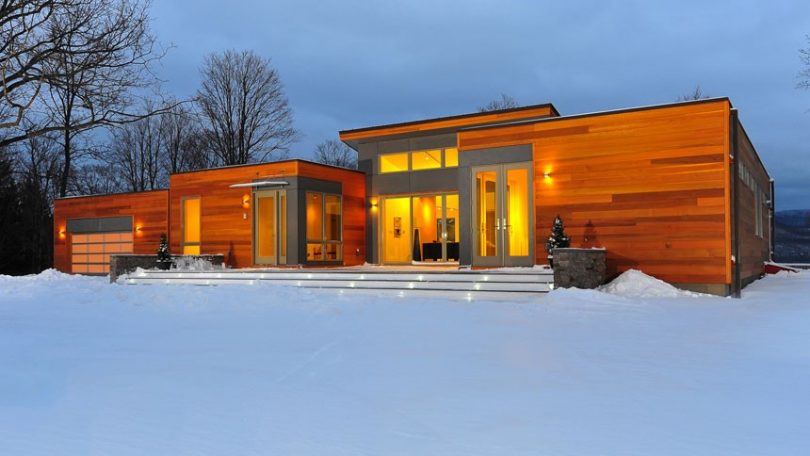 The Price of Modern Modular Homes
Having in mind that prices vary from company to company and from manufacturer to manufacturer, it is difficult to state them. However, there are a couple of terms that you should get familiar with when it comes to prices; they can come in handy before you sign a contract. There are five main categories and they are:
The Base Price
Represents the cost of manufacturing the modular home. However, make sure to remember that the delivery, customizations, alterations and anything else won't be taken into consideration and you would have to pay for them separately.
You should be aware of this because there are some manufactures who reduce the base price or include additional unfinished spaces into the base price which you will need to alter and pay later on. The average base price is $50 per sq. ft.
The Custom Price
Represents the cost of manufacturing the modular home plus some minor additional customizations. However, these customizations do not include delivery and site work.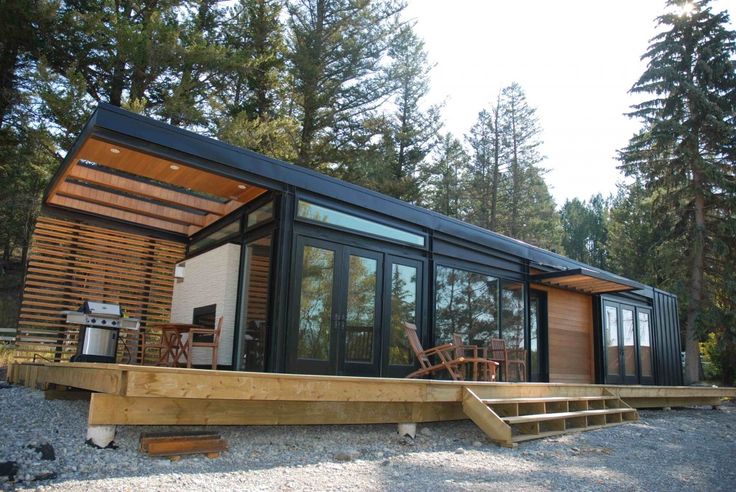 They usually consist of adding garages, attics, and similar spaces. The average custom price is $60 per sq. ft.
The Delivered Price
Represents the cost of manufacturing the modular home, some minor additional customizations, plus delivery and setting the modules. What is meant by "setting the modules" does not mean finishing everything. Setting the modules means attaching them together and putting them on the site.
This price plan also includes setting the roof and dormers, but it usually does not include attaching utilities or any other touch-up work that might seem insignificant at the beginning but is actually crucial. Make a note that some companies do not even include the cost of adding the foundation to the site – it must be paid additionally.
The price of delivering the modules to the site depends on the location where you plan to live and it can affect the whole price plan. The average delivered price is $65 per sq. ft.
The Finished Price
epresents the most expensive package and it includes basically everything (the cost of manufacturing the modular home, additional customizations, delivery, setting the modules, site work, foundation, attaching utilities, touch-up work); all except the taxes, fees and cost of owning or buying the property. The average price is $110 per sq. ft.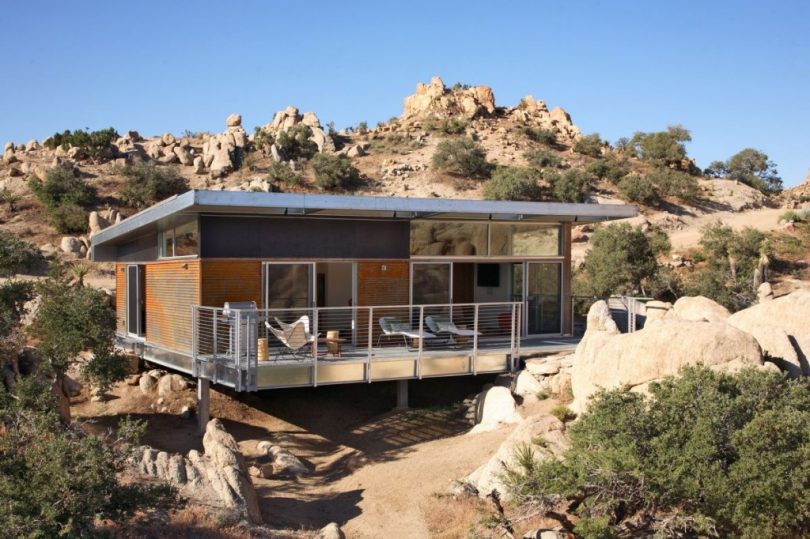 The All-In Price includes everything we have mentioned above including the taxes, fees and purchasing land. It is impossible to determine the cost of this package without consulting the real estate agents, your manufacturer, town hall and other authorities.
What to Take into Consideration before Signing the Contract
It is important to remember that before you sign a contract and buy your new home – you have to get familiar with all the important things related not only to the manufacturer but also your town restrictions.
Companies that sell modular homes usually do not deal with this and leave it to the client to make sure he has all the paperwork done. So here are some things to consider and check before buying a modular home:
Town restrictions: you need to get a written permission that you can build, even if you own that land. You will get it if the land is not under environmental protection and if the property is not considered a wetland.
You need to make sure that your land does not have polluted soil. Otherwise your children or pets might be in grave danger if they come in contact with it. Additionally, you need to find out what type of soil will be on the building site. Imagine purchasing a piece of land only to find that there is sandstone under the site.
Ownership might get you in trouble even if you purchase a piece of land. That is because you might come across some previously established agreements that might sabotage you. You need to make sure that you are the only owner of all aspects of that property before you actually buy it.
Installing and connecting the utilities is easier if you are in a town; however, if you are in a countryside, then you might need to pay more for your own water, electricity and waste management to be brought and installed.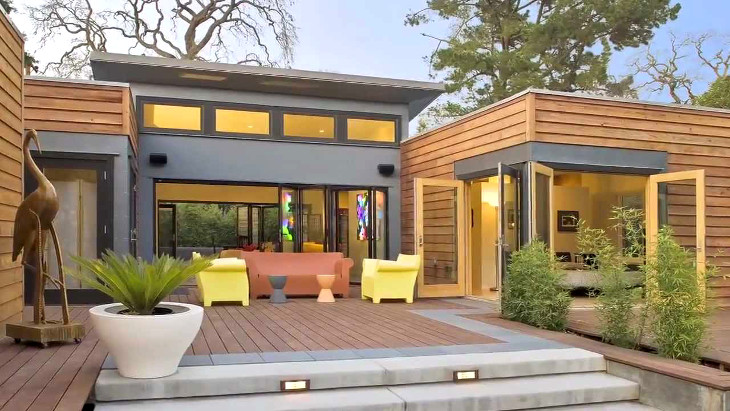 Examples of Popular Modern Modular Home Designs
There are many designs of modern modular houses so it is not easy to show a few. You are allowed to consult the architect and design a modular home according to your preference and needs. However, if you do not have any idea where to start, check out some of the already finished modular homes.
The Blanco House
This type of a modern modular house is very long and rustic, perfect for those who might want something old-fashioned but sophisticated. It consists of two bathrooms, three bedroom, and it also has an exterior deck that can be added if you want it.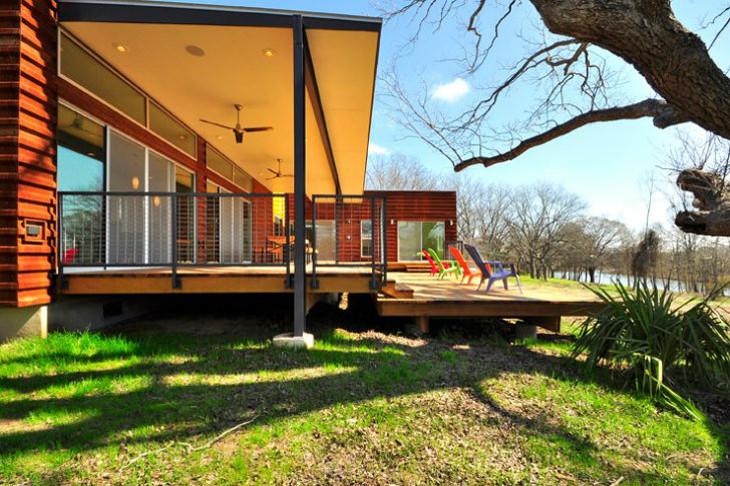 What makes it interesting is that when you come closer to it, you start noticing unique architectural details such as metal sculptural beams, and tall windows which make interior look even brighter. This is definitely one of the examples of "less if more".
The Q-House
The Q-house might look like a building, but it is its unique design that makes it stand out among other modern homes. It is completely customizable and most of the materials that are used are of recyclable materials. You would even use a solar hot water and energy-efficient appliances.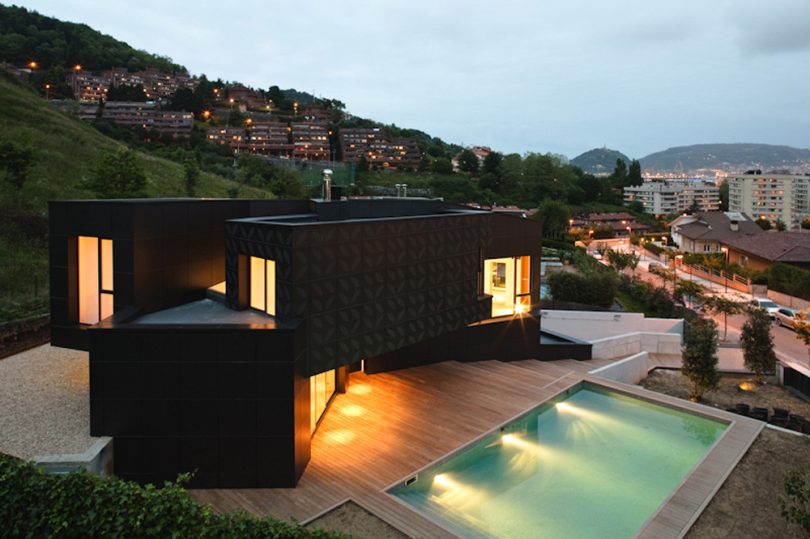 Most people like to add pools to the side of the house which makes look even more glamorous. When you step inside, you get stunned by the brightness – the house appears very dark and sterile from the outside but the tall windows provide an abundance of light inside.
The Conhouse
The Conhouse is another very unique and interesting design that not everyone would find likeable. This modern modular home can be assembled in only one day because it consists of a couple of huge modular.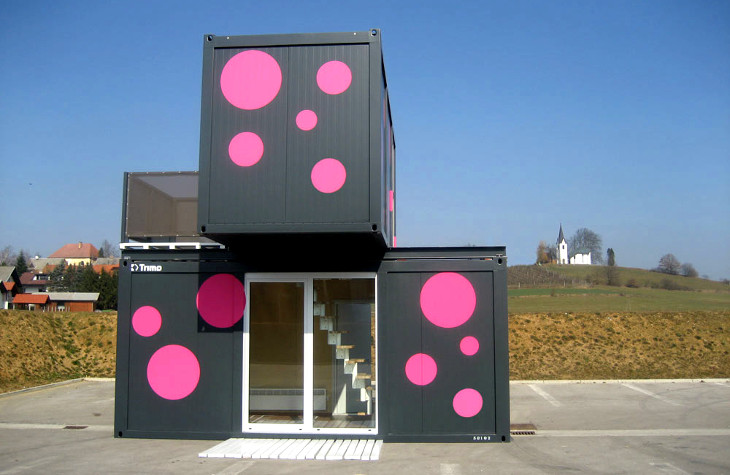 The owners like to add the polka dots to the exterior making the house even more stand out. However, people rather choose to use this home as an office or expanding home rather than the main living house. Surprisingly enough, the interior is very warm and bright.
The Blue Home
This type of design can come in a variety of styles, but what they have in common are open floor plans and high ceilings. The construction process of this modular home is environmentally safe.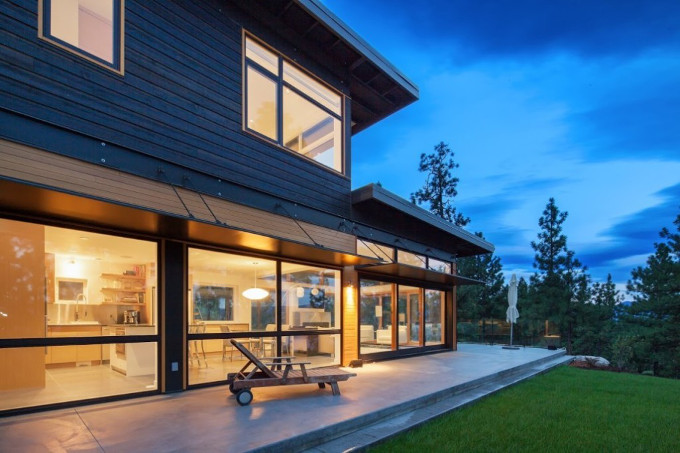 Since this design encourages an abundance of light and open spaces, the interior is similar. The architects have chosen a mixture of glass and wood but you can still customize the space to your liking.
The Rincon Series
This series of modern modular homes is special because it consists of only one module. Yes, that is right. The home is in a shape of a rectangular dwelling that can be used not only as a living home but also as an office or a guest house. The options are limitless.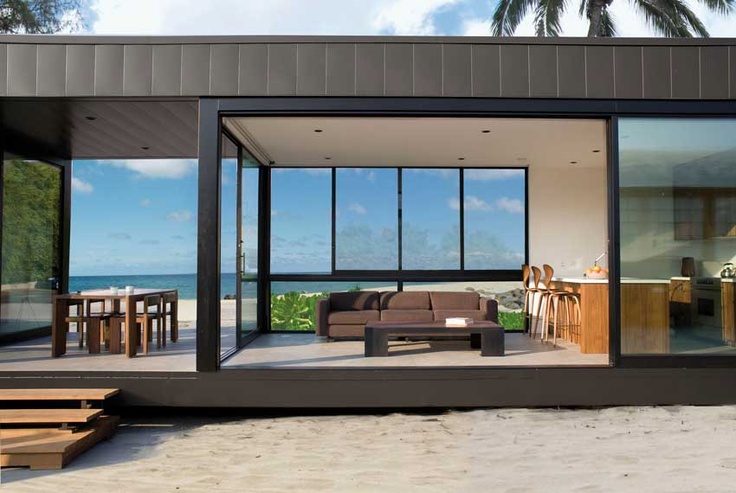 Having in mind that it consists of only one module, there is no need for construction and it is shipped to your location within one day. It also arrives with all the appliances, touch-ups and additions. All you need to do is say which additions you would prefer and give your location.
Final Thoughts
To sum up, we have covered the most basic and important info regarding modem modular homes. We have talked about crucial things that need to be considered before actually purchasing the modular home and signing the contract.
We have also mentioned the process of creating a modular home and the difference between it and a traditionally built on site houses. We also mentioned a difference between a modular home and a mobile home.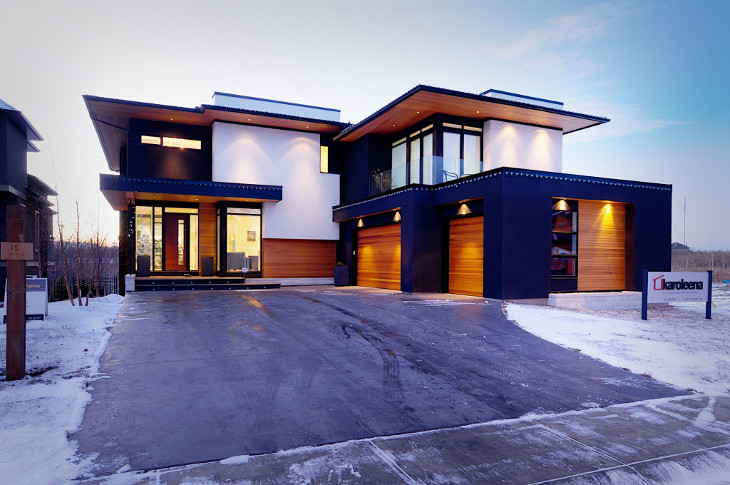 Additionally, we also added a couple of examples of amazing and popular designs of modular houses that might interest you and spark your imagination. Depending on your budget and needs, it is up to you to design your future home and this kind of modular construction provides you with freedom to do exactly that.