Cape Cod modular homes have been around for years. What is great about today's Cape Cod style houses is the fact that they haven't changed their primary characteristics: they are still low, broad and have a single story frame with a moderately pitched roof. However, currently, with the ever advancing technology, the traditional Cape Cod house can have modern features that make them more livable and energy-efficient.
These homes are known for their sloped roof and classic New England appeal. Generally, Cape Cod houses are rectangular framed houses that are often clapboarded or shingled. They have a straight unadorned ridge roof and feature a huge chimney centrally located in line with the front door.
The original home style consisted of a hall, two rooms and a parlor. The parlor served as the bedroom and daily activities were carried out in the hall. The interior typically had two rooms but later designs were often expanded at the sides and the back. However, current Cape Cod houses have different layouts and you may find one house that is different from the other.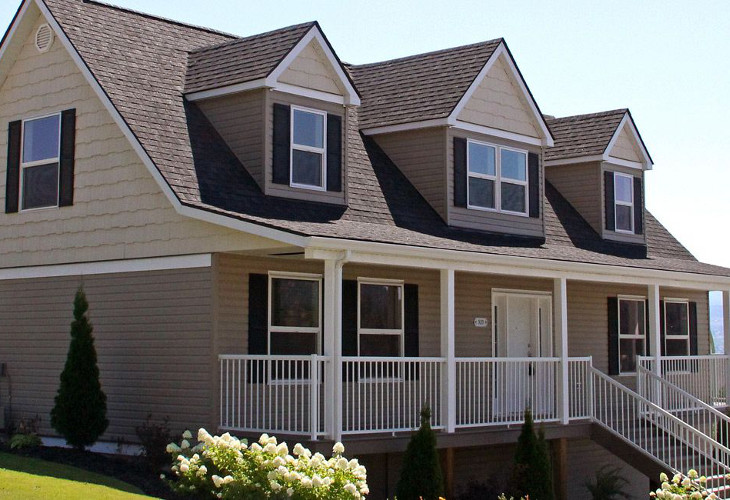 To get a Cape Cod style modular house, you can either custom-build it or visit a factory where they are built to place an order. Most manufacturers have a broad array of pre-designed homes to help you get started with the planning.
With that, you will be able to custom-build a Cape Cod style house based on all your requirements or preferences. If you are the creative type, you can borrow a few ideas from the builders and draw a floor plan that suits your requirements.
Modern takes on the traditional Cape Cod style homes
Countless monopoly games have been won and lost over the placement of green houses and larger red hotels, but that's a different story. However, if you have ever inspected a Cape Cod style modular home, you will realize how human beings can get creative when it comes to constructing affordable and customizable homes.
After the soldiers returned from World War II, Royal Barry Willis, a Boston architect, was very instrumental in the growth of Cape Code style houses in various towns across the U.S.  These homes are still going strong today.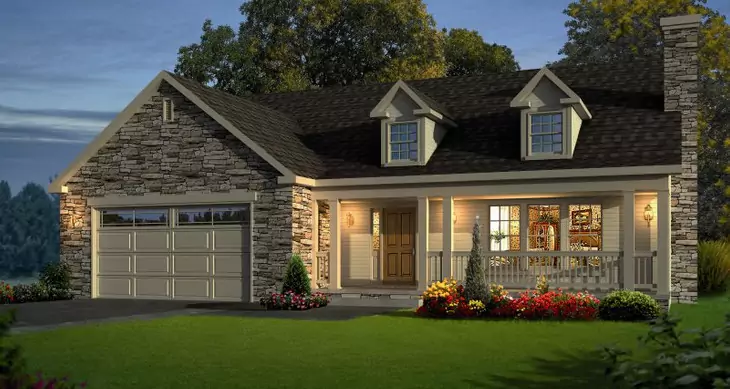 Architects use different materials to construct these houses. Lately, Cape Cod homes have evolved into modular Cape Cod homes which are becoming more popular every day.
Six Features That Make Cape Cod style Houses Unique
While Cape Cod houses have undergone modifications through the years, modern Cape Cod style modular home still retain the coziness of the traditional version. You will easily recognize a Cape Cod style house by its unique characteristics which include:
1. Steep gabled roof
The roofs are steep to quickly shed off snow, ice, and rain water, which, of course, is crucial in most climates–especially those that receive a lot of snow. This is the primary reason Cape Cods are found in cold climates.
The sloped roof also offers a bonus. Though some of the houses are only one story tall, floor plans take advantage of the sloping roof to add one or two rooms upstairs or even a complete second floor.
2. Symmetrical Façade
The façade of these homes combines easy design elements to generate a symmetrical appearance. Its rectangular shape rhymes with other outstanding features such as a sloped roof for perfect geometric lines.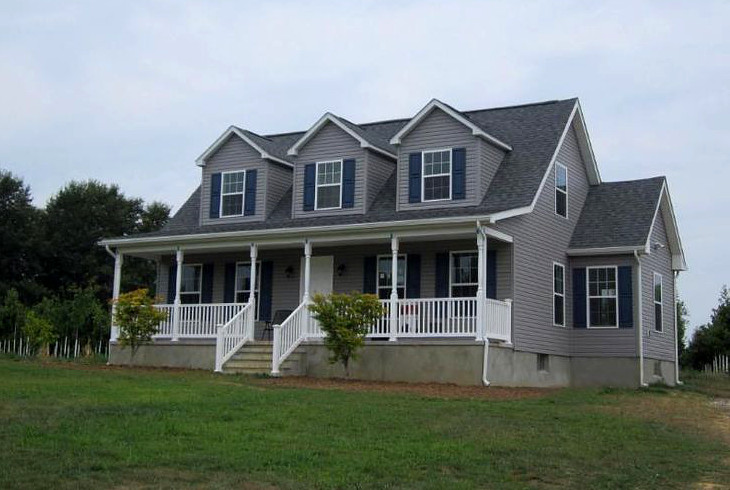 Additionally, its door is paneled and the multi-paneled, double-hung windows are located equal distances apart on each side of the house. Lastly, decorative shutters accent each window, and you will always find sidelights on each door side.
3. Dormers
These are another distinctive feature of a Cape Cod style home. The first thing you are likely to notice about these buildings is the paired windows protruding from the surface of the roof. Though the initial houses were constructed without dormers, these unique features were added in most Cape Cod homes in the 1920s.
Dormers are roofed structures, usually containing a window that projects beyond the planes of pitched roofs. They are usually used to enhance the usable space in the loft and to create window openings on the roof plane. Having a dormer is an effective way to achieve more headroom where it might be otherwise difficult. For Cape Cod house architects, it is an ideal approach when it comes to creating 'rooms in the roofs'.
You can use a dormer as a bedroom, but you will need a smaller bed. Also, you can use it as a study room or install a small closet. If the dormer is too small, you can really only use it to enhance the house ventilation.
4. Large central chimney
Initial Cape Cod style houses were built with a large central chimney that has several fireplaces to offer heat to every room within the house. In some cases, the chimney was located on the outer wall to dissipate heat.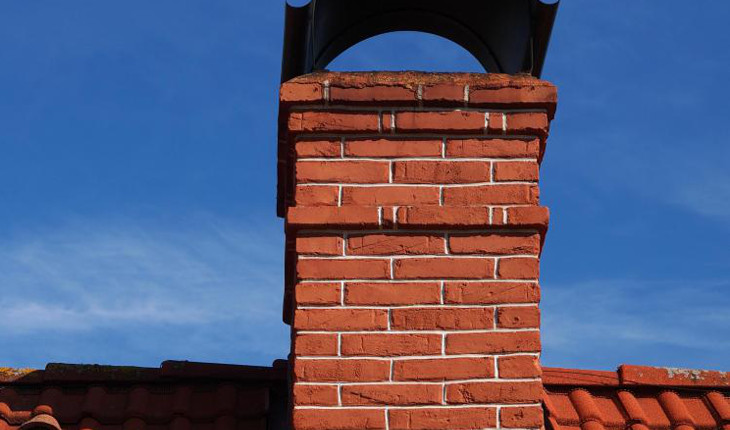 When furnaces and stoves were later introduced, the huge chimney was no longer necessary. They grew smaller and began being constructed at one end of the house. In modern Cape Cod style buildings, the large chimney is replaced by a small chimney.
5. Modest exterior decoration
You will notice that Cape Cod style homes lack decorative features. Note that these buildings rely on simple geometric lines to impart their charisma.
The alignment of the building's structural elements tends to create a symmetrical appearance to evoke a clean and orderly look. These homes are designed to achieve high functionality and the absence of gratuitous detail renders them affordable and easy to maintain.
6. Cozy size
Unlike most homes of the colonial era, Cape Cods are relatively small houses. But their small size creates a cozy environment with alluring charm that enhanced the popularity of the trend. Often, these homes were particularly prevalent following the great depression of 1930s since you could buy one cheaply and expand as funds became available.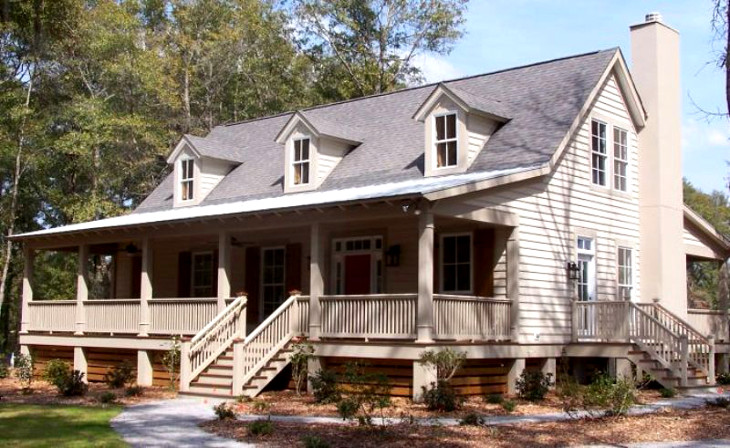 The good thing about the modular option of Cape Cods is that you can customize your home as much as you wish. All you need to do is to give the manufacturer all the specifications. Also, you can put on additions and make additional changes to expand it later.
There are different types of Cape Cod style modular houses as follows.
Types of Cape Cod style modular homes
Cape Cod style modular homes are of three types;
The full-Cape Cod style house
The half-Cape Cod style house
The three-quarter Cape Cod house
Traditionally, these three types of Cape Cod style modular homes always follow the same basic pattern in floor plan. Central to this plan is the 'keeping room' which extends across the back of the house. This big rectangular room with its low 6-7-foot ceiling can serve as your workshop, living area, and even as your kitchen.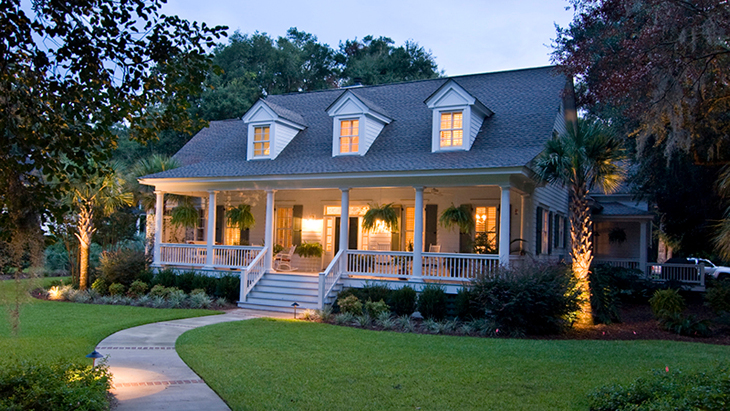 The traditional Cape Cod style home had a rigid structure with a specific number of rooms. However, the modern Cape Cod style modular houses are slightly different when it comes to the number of rooms, the size of each room, the materials used to make the house, and more. This is because you can customize your home by specifying the size, number of rooms, and more.
The full Cape Cod style house
The "full Cape Cod" is what comes to your mind whenever you think of the traditional Cape Cod home. It measures forty feet long and approximately 30 feet deep. The modern full Cape Cod style modular home is strikingly proportioned, and its main door is flanked by two windows on either side.  These two front windows balance those in the parlor. The only variation you will notice is that the modular Cape Cod homes lack the huge chimney at the center of the house.
Depending on your preferences, you can have a bedroom on one side of the front of the hall and a parlor on the other side. Note that the full Cape Code homes usually have larger rooms than those of the three-quarter Cape Cod and half Cape Cod houses. Depending on your taste, you can specify where the home manufacturer can place the fireplaces and any other accessory you need.
The half Cape Cod house
This house has two windows to one side of the door. Its door is at one end of the house. Half Cape Cod houses are ideal for small families, but you can still expand it as your family grows. This expansion may include adding a room or two to the existing house.
Three-quarter Cape Cod house
This is essentially an expanded half Cape Cod style house. It has an additional room opposite the parlor which is usually half the size of the parlor. Besides, this additional room has a window, and you can use it as a downstairs bedroom if you opt for a story Cape Code style modular home. In traditional Cape Cod homes, this room was added when eldest son married, and the bride shared the 'keeping room' with her mother-in-law.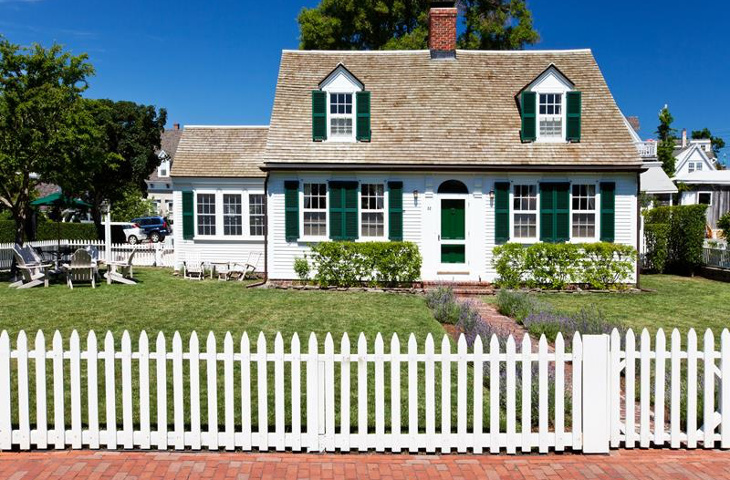 This might not be the case with modular Cape Cod homes. Perhaps when your eldest son marries, he will buy his own home. Having discussed the features and types of modular Cape Cod homes, let's explore their advantages and disadvantages.
Advantages of Cape Code style modular homes
The following are the advantages of Cape Code style modular homes.
You can customize your home
Modular homes can be summed up in just two words: 'infinite possibilities." Cape Cod style modular houses aren't different. They are not confined to just single story building. There is no 'average' floor plan for a Cape Cod style house, and if you have been saying that a modular home can't be customized like their site-built counterparts, then, you are wrong. Here are some of the ways you can customize your Cape Cod style modular house.
Make changes to an existing home plan
Even if you opt to build a new house with entirely unique blueprints, you may find it useful to begin by looking at the existing modular floor plans for Cape Cod homes. Perhaps you will find a floor plan that is similar to what you are looking for, and if you don't find any, you can make changes to an existing plan to fit your preferences. Most manufacturers will allow you to make changes in their floor plans, but it is advisable to remain within their design options.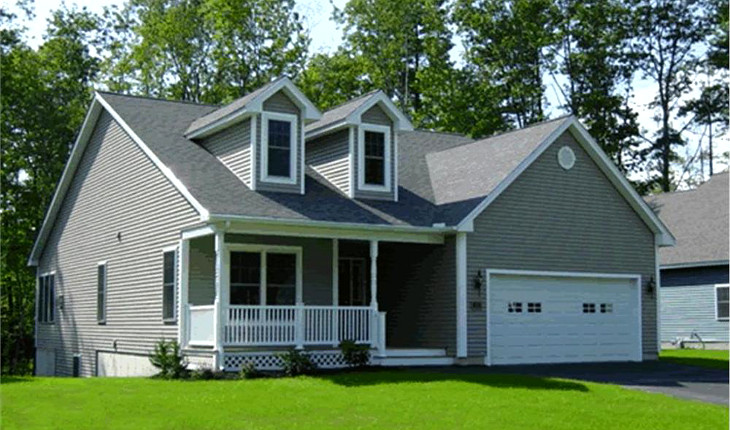 The cost of the home will vary depending on the changes you wish to make on the original plan. For instance, if you wanted to move your sink to the other side of your kitchen or change the type of tiles in the bathroom, such changes would not cost you much. However, adding an extra room or a new wing to the house will increase the cost of both designing and making the home.
Install quintessential windows and doors
You can specify the type of windows and doors to be installed in your house. Double-hung windows are the predominant type of windows for both the front and back façade of a Cape Code home. A perfect variation of the double-hung window has the lower and top sash of different heights. Note that the window grill pattern determines the varying heights.
A 6-panel main entry is very common in most Cape Cod style modular homes. You can also opt for an 8-panel door or double door at the main entry or modify 6-panel door in auxiliary locations. Occasionally, you can switch out the top panels with panes of glass.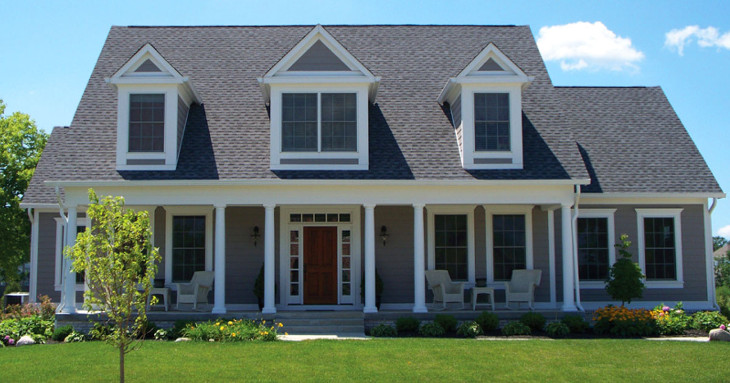 Also, you can use Dutch doors for either main entry or auxiliary doors. These doors consist of two units divided horizontally in such a way that each half can be opened or closed separately. Though patios and outdoor porches weren't common in the traditional Cape Cod houses, you can incorporate them into your contemporary Cape Cod design with the help of gliding or hinged patio doors.
Colors and finishes
Historically, most homeowners had their windows and door frames painted white to cushion them from harsh weather elements. This is because these frames were made of softwood. To customize your home, you can choose various colors that impress you or opt for hardwood framing that might not require painting.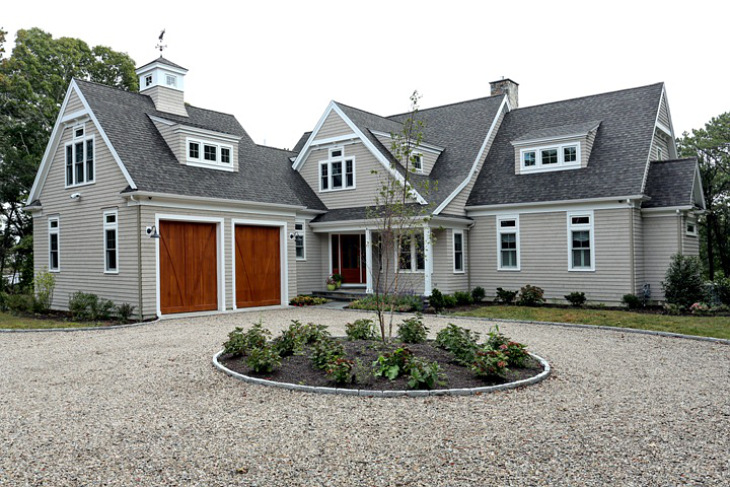 Paint colors used in Cape Cod house interior tend to reflect elements of the ocean and beach. These include green, sky blue, and beige. However, you can vary the colors depending on the color of your furniture and other accessories you are likely to have at home.
Efficient use of space
Cape Cod style modular homes pack a lot of living into a compact space. In as little as a 600-square-foot floor plan, you can fit a 2-bath, 4-bedroom, and kitchen. This makes the Cape Cod style ultimate in the efficient use of space. Additionally, having living space in the attic will make more sense though you must ensure that you have great insulation. Otherwise, the energy bills are likely to go up.
Limited footprint
The landscape is always charming. This is because the Cape Cod style modular home doesn't impose upon the yard. Instead, your yard will frame the home. Such limited footprint will give enough space for a garage and much-endowed swimming pools and gardens.
Disadvantages of Cape Cod style Modular homes
These homes have the following disadvantages.
Heating difficulties
One of the great ironies in the construction industry (I bet you're not even aware that construction can be ironic) is that Cape Cod style homes, especially those near the sea and in windy areas, perform poorly when it comes to heating. The year-round breeze washes right through the house frame, making it chilly and uncomfortable during the winter.
Heat distribution in a Cape Cod style house is the first area of concern. In most cases, the hot water pipes run through the walls. If the baseboard units are on the opposite end of the home, the hot water pipes will have to run via the kneewall space outside the attic insulation. This is like to result in massive heat loss.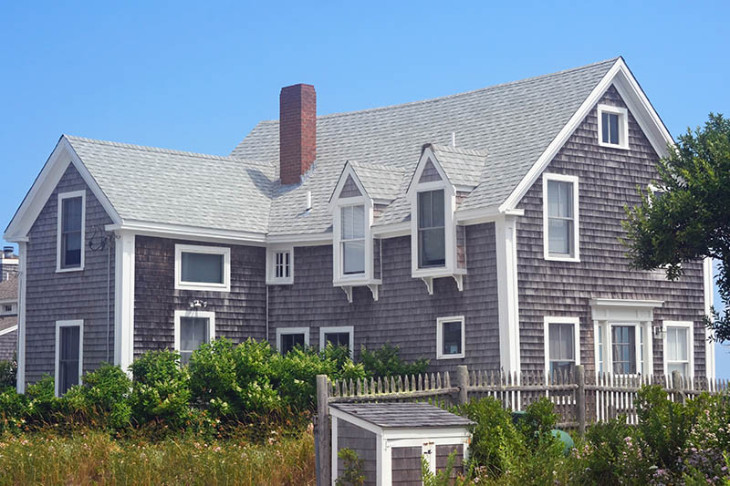 However, this problem can be solved though it might be challenging. If the hot water pipes run through the wall, and these walls aren't insulated, consider dense-packing them will cellulose as this will also insulate the pipes. If the walls are insulated, you will need to find out if the pipes are inside the insulation.
This is challenging but you have no option. You can use fiber-optic and an infrared camera to check the wall cavity. If this is too much for you, then re-insulate the wall cavity and include some thermal resistance between the water pipes and the outside sheathing.
Insulation and air sealing can be a problem too
Often, the kneewall framing has inbuilt book shelves, closets, and drawers. The kneewall normally sits on top of the first floor joists and this means that interior air will be flowing under the kneewall.  Lastly, the kneewalls top are not usually sealed. With that, much conditioned air than you need is likely to flow up the wall slopes and out the attic cap.
You can solve this problem in two ways;
Adopt an unvented approach and seal the kneewalls top and any other area that might be allowing in unwanted air. However, you must keep moisture under control to avoid mold growth.
Insulate vent attic and the roof deck. Note that the ventilation will need a clear path from soffit to peak. Besides, you will need to seal the eaves to prevent undesired unconditioned air from wind washing the insulation. Don't forget to seal the kneewalls around the vents
Your turn
Cape Cod style modular houses have been optimized for space. Though they seem to have a problem with heating and air conditioning, you can adopt the solutions discussed earlier to make your home energy efficient.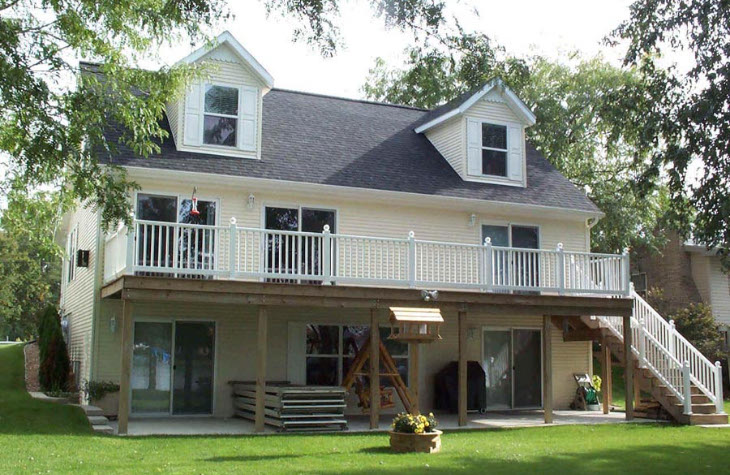 Let us know what you think. Do you own or have you owned a Cape Cod style home? What's your favorite part? Your least favorite?
Any information you can pass on to us and our readers will go a long way towards helping everyone get a better understanding of this type of home.