There are several types of factory-built homes to cater for different needs. When choosing a modular home, you will need to consider both your budget and your needs.
The cost of the home will depend on not only the floor plan and size, but also the materials that go into the manufacturing of the home. Knowing the different types of mobile homes options available to you and their pros and cons will help you make an informed decision when it comes to financing a modular home.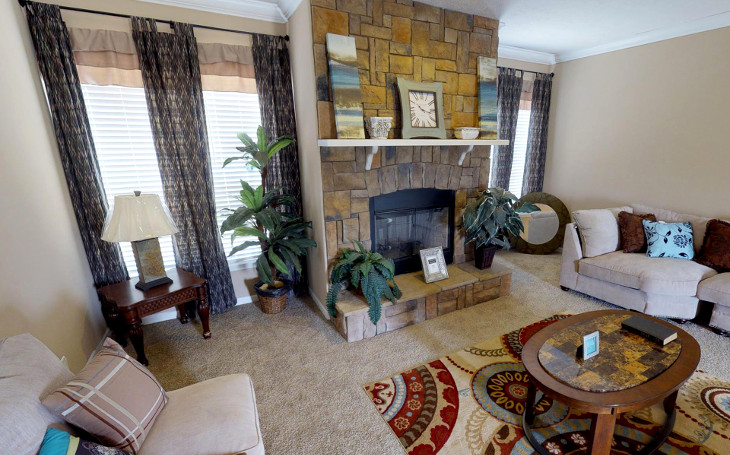 Although manufactured homes are usually defined by their floor plan, several aspects of the home such as the roofing, skirting, siding or walls can also define the house. In this article, we will explore the different mobile home options available to you.
Taking into Account the Floor Plan of Your Factory-Built Home
A factory-built home may be defined by its floor plan. The floor plan of the mobile defines both the layout and the size of the home. Since you are going to spend many years in the home, it is important that the floor plan is one you like.  A mobile home may be single-wide, double-wide or even multi-section.
Single-Wide Layout
The single-wide layout is the most common. With the single-wide style, the house will likely be narrow and long. This floor plan is excellent for small families, retired couples, bachelors, and bachelorettes.  Because of the narrow layout, and relatively small floor size, single-wide homes can be easily moved.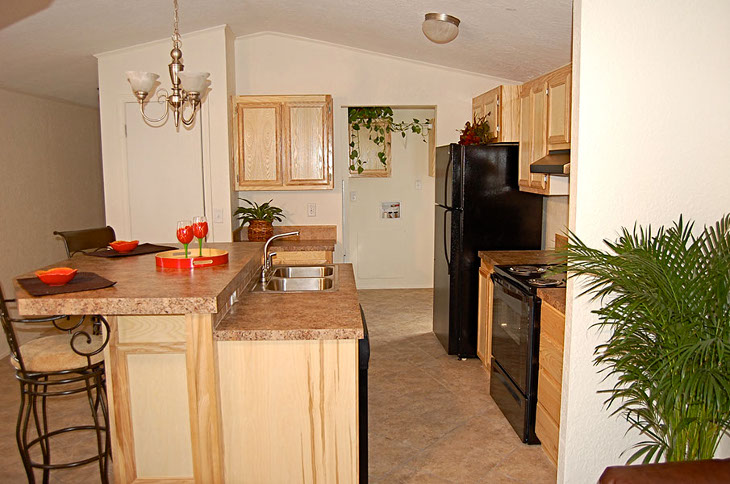 This makes them ideal as for frequent movement. These mobile homes contain all the needed amenities and comforts of a simple life. Best of all they are generally affordable. Single-wide homes such as park model homes are growing in popularity especially at retirement and vacation resorts. Single-wides are at most 18 feet wide and 90 feet long.
Double-Wide Layout
Double-wide refers to the homes that are manufactured in two pieces and later joined together on site. Because of this, double-wide homes usually have a ranch style appearance. Because double-wide homes have to be assembled on site, they may be susceptible to leaks when not built and erectly properly.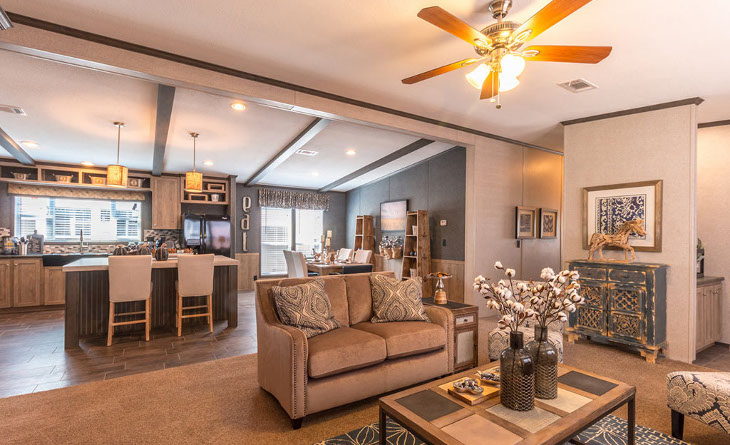 As such, you must ensure that you purchased from reputable builders and employ licensed professional to assemble them. Double-wides are at most 20 feet wide and 90 feet long.
Multi-Section Prefab
Multi-section prefab homes come in many varieties. Apart from double-wide homes, there are also triple wide homes, and even homes with four, five or more units joined together. These are rare since they are difficult to resell. The more units that are joined together, the more difficult it is to resell the home.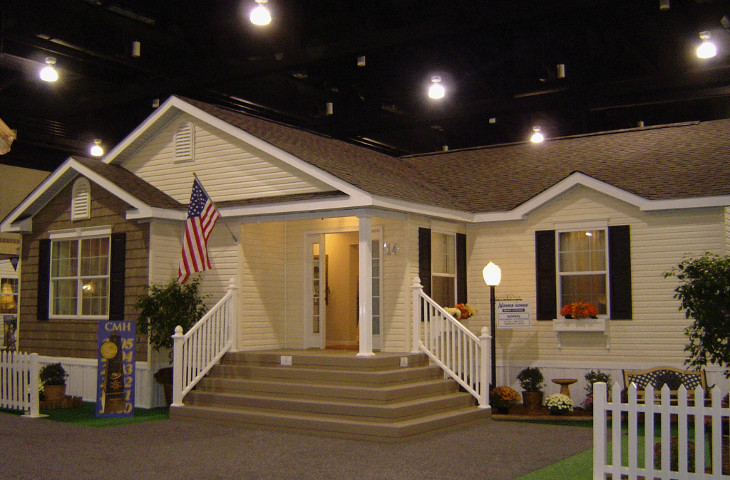 While owners of single-wide homes usually resell their homes, owners of double-wide homes hardly resell. This is because moving a double-wide home is much more difficult than moving a single-wide home.
Pricing of Factory-Built Home Based on Floor Plan
The floor plan of the home is a factor that most determines the overall price of the mobile home. Another factor to consider is when buying the home, because the time of the year when you choose to purchase will influence the sale price.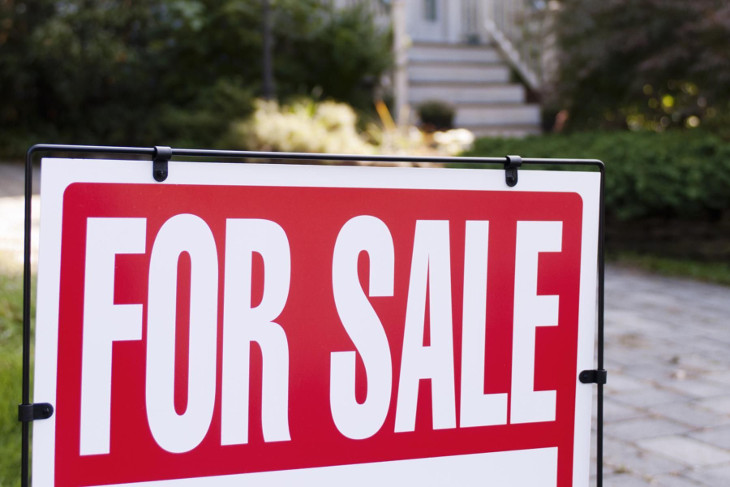 Here are the average prices for 2016 as provided by the U.S. Commerce Department's Census Bureau in collaboration with the U.S. Department of Housing and Urban Development. As you can see, the average prices generally increased as the year progressed.
January to March, 2016
Single-wide homes cost, on average, $43,900 to $45,900.
Double-wide homes cost, on average, $84,100 to $92,600.
Multi-section homes in general cost, on average, $67,600 to $69,800.
April to June, 2016
Single-wide homes cost, on average, $44,100 to $46,600.
Double-wide homes cost, on average, $87,500 to $87,000.
Multi-section homes in general cost, on average, $67,800 to $71,300.
July to September, 2016
Single-wide homes cost, on average, $46,700 to $50,000.
Double-wide homes cost, on average, $91,000 to $93,100.
Multi-section homes in general cost, on average, $69,400 to $74,200.
October to December, 2016
Single-wide homes cost, on average, $47,000 to $49,900.
Double-wide homes cost, on average, $87,400 to $90,900.
Multi-section homes in general cost, on average, $71,600 to $73,100.
How to Choose the Right Floor Plan for You
Since all needs are not the same, you need to consider your prerequisites before picking a home. Is the factory-built home going to serve as an off grid home? Is it going to act as a vacation home? Is it your retirement home? Maybe you plan to live in a prefab home with your family.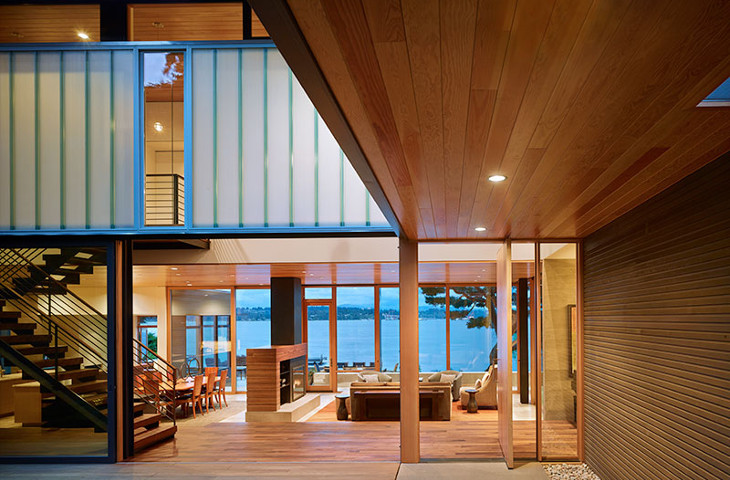 Whatever the need, you can find a mobile that works for you. Here are some points to consider, before acquiring a factory-built home.
How many people are going to be living in the house? While it is easy to decide base on the present, it is a good idea to plan ahead. If you think the family will expand in the future you will need to take that into consideration. For instead, you can extend park model homes with the help of annex units known as Arizona rooms. In addition, will you live in the home full-time, or will you use it as a vacation getaway?
Does the house fit in with other houses in the neighborhood? If a prefab home matches the homes in its vicinity, it is easier to resell in the future. For example, if you set up a large triple wide home on a street with only small park model homes, resale will be difficult and you may have to settle for a lower price than the home is valued. Although it is good to consider resale value, that should not stop you from making upgrades you deem necessary.
What floor plan features are essential to you? Since mobile homes are factory built, they come with an established floor plan. As such, a model may not have all the features you desire, while another model will have all the features you want. Features such as the number and size of bedrooms, the availability of a workspace, the style of the kitchen, and others are crucial when going through floor plans.
Do you want a furnished or unfurnished home? While some models come fully furnished, others do not. Normally, the models that are fully furnished have furniture and furnishing that matches the floor plan and the design of the home. If you want to provide your own furniture to cut down cost or to design the interior to your preference, then you should ensure that the furnishing fits into the home.
What is your budget? There are different types of manufactured homes available. While some may be as lowly priced as $5000, some can be as costly as $200,000 plus. An averagely sized manufactured home will usually cost you between $50,000 and $90,000 excluding the land, according to Homes Direct. If you wish to take a loan on the home, you should calculate the monthly cost and the overall cost after interest. The home you acquire has to be in your financial capability. Taxes, licensing, tagging (if needed) also require consideration.
Do you want a modifiable floor plan? Some floor plans allow for modifications, while others may not. If you cannot find a floor plan that comes with all the features you want, you can get a factory-built home that can be slightly modified.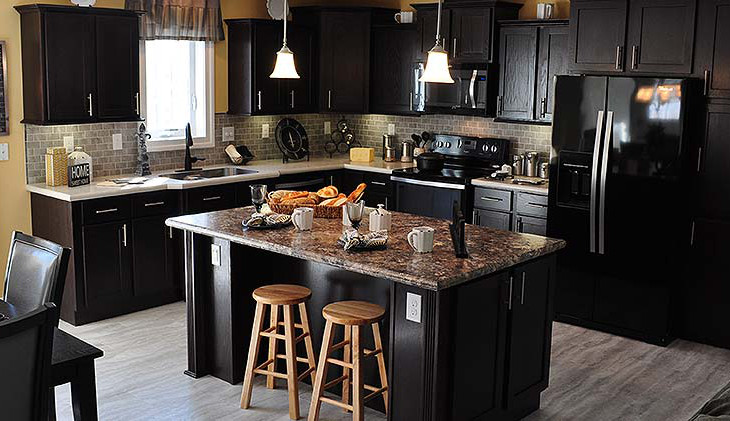 Taking into Account the Roofing Options Available
There are several types of roofs available when it comes to manufactured homes. The roofing options are also available for repair work, or as a replacement for an existing roof. The main materials used in the manufacturing of prefabricated home roofs include rubber, aluminum, and asphalt.
Asphalt Shingle Roofing
The first type of manufactured home roofing we will look at is asphalt shingle roofing also called composition roofing. With this roofing type, singles are set up at an angle on the roof so that water runs off the roof. Because of its design, asphalt shingle roofing is more durable than flat roofing is.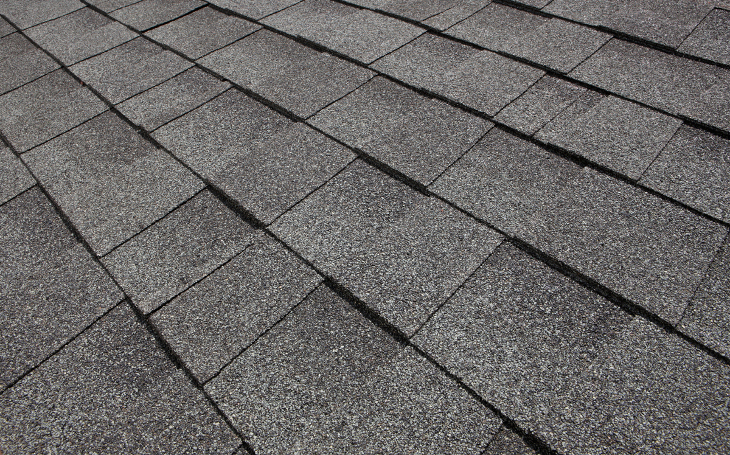 However, asphalt shingles are more prone to damages caused by bad weather and high winds than rubber or metal roofing is. Their aesthetics and design make them a popular choice among mobile home owners.
Asphalt shingle roofing for single-wides will cost you anywhere between $$650 and $2200, while asphalt shingle roofing for double-wides will cost between $1300 and $4250 on average.
Rubber Roofing
A Rubber roof is created by stretching a fine coat of rubber over an existing roof. Rubber roofing takes a short period of time to install, usually under a day. For this reason, it is a popular option. The rubber sheet will not only act as an insulator, it will also protect the roof against bad weather.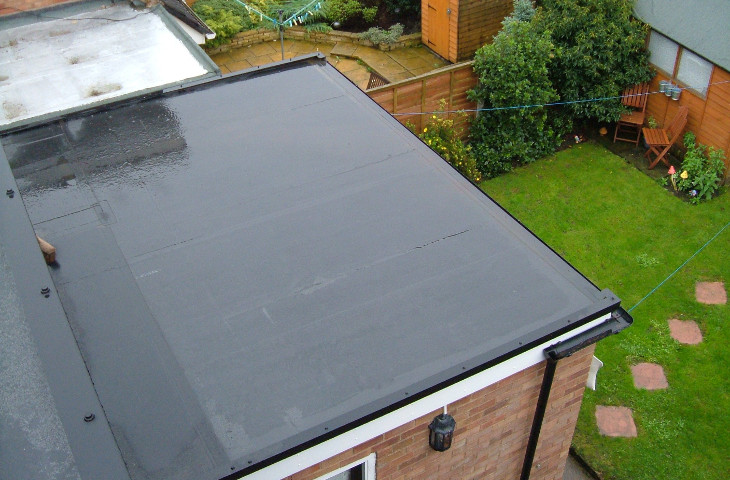 The cost of rubber roofing is also moderate. Rubber roofing for single-wides will cost you between $1200 and $2300, while rubber roofing for double-wides will cost between $1600 and $3600 on average. Because of the speed of installation and low cost, rubber roofs are a popular choice.
Liquid Roofing
Liquid roofing has one of the fastest (if not the fastest) installation time. Liquid roofing is applied like a coat of paint using a roller. This means that a professional can complete the roofing job in a few hours.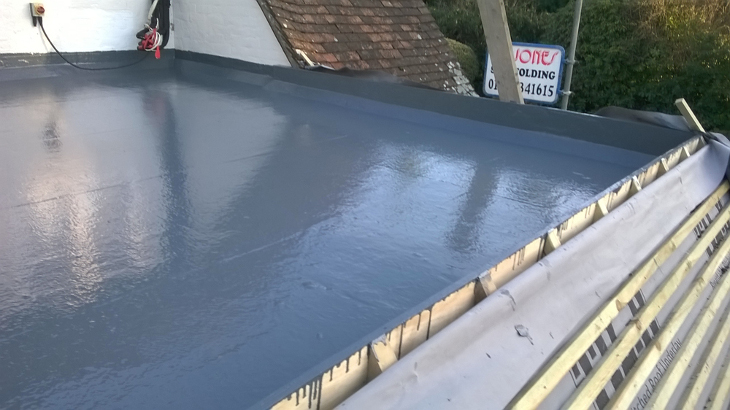 Liquid roofing for single-wides will cost you between $600 and $900, while liquid roofing for double-wides will cost between $1400 and $1800 on average. The low-cost nature of liquid roofing makes it the least expensive type of manufactured home roofing. Patching up a liquid roof is easily, and the whole set up will last for about ten years.
Metal Roofing
The metal used for manufactured home roofing is usually aluminum. When fitting an aluminum roof, you can opt to add insulation, or not. Adding insulation increases cost, but also improves durable and offers more protection against damage.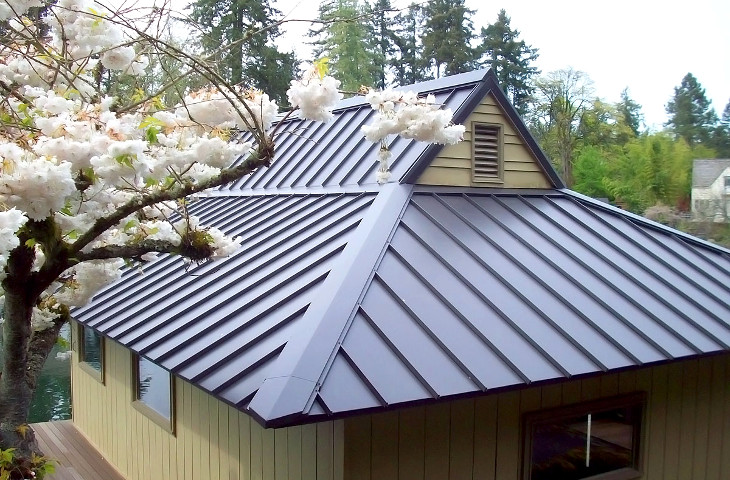 An insulated metal roof for manufactured homes will cost $3000 to $4000 for single-wides and $7000 to $8000 for double-wides. Non-insulated metallic roofs are much cheaper, costing from as low as $1800 to as high as $3000. As you can see, metal roofs are generally more expensive than rubber roofs especially when you opt for insulation.
One advantage that factory-built home roofing has over traditional home roofing is that mobile home roofing is cheaper to install. In addition, manufactured home roofing installation is easy.
Taking into Account the Siding Options Available
Aluminum
Aluminum is a popular material in the construction of several mobile home components. It is also used in constructing siding. Aluminum is light and strong. It is also rust resistive and will not suffer from water damage. In addition, it is waterproof.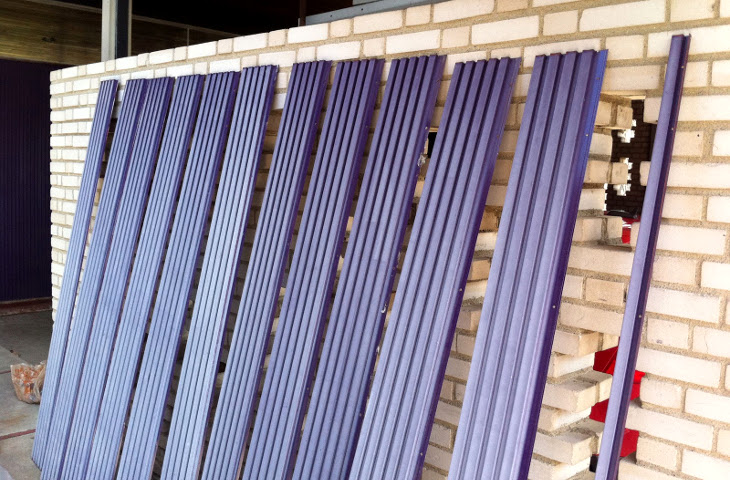 You can also it, just in case you wish to update the look of your sidings. This option will cost you $3 to $4 per square foot of siding fitted.
Fiber Cement
This type is growing in popularity since it is durable. The only maintenance needed for fiber cement siding is painting ever ten to fifteen years. Fiber cement will last longer than vinyl. And unlike wood, fiber cement does not rot and is not susceptible to insect damage.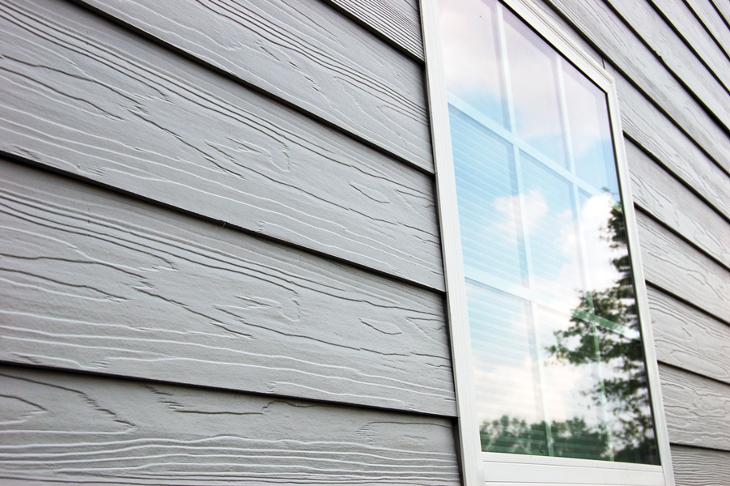 In appearance, fiber cement may look like a vinyl or cedar siding. They come in different styles, appearances, thickness, and sizes. When installing, you can fit them vertically or horizontally or even both. It all depends on the visual appeal you desire. This option will cost you $5 to $9 per square foot of siding fitted.
Vinyl
This is a wonderful choice since it is affordable especially if you go with the type without insulation. Although insulated vinyl siding costs more, they can save you money in the long run, since they will make your home more energy efficient, hence, you will spend less on energy bills.
Most people also think of the resale value of the siding. Since many people resell their prefab home, they consider the resale value of each component of the home. On resell, you will recover an average of 70% of the initial cost of a vinyl siding.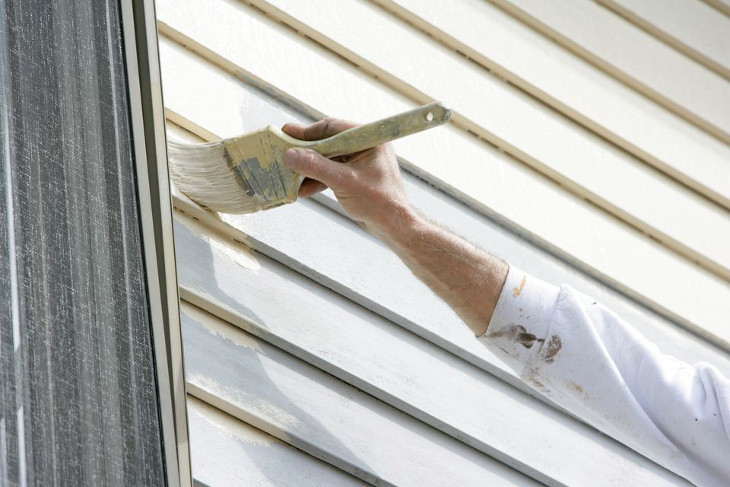 Vinyl has its merits and demerits. One reason to consider vinyl siding is due to the fact that they are easy to install. On the other hand, there are not entirely watertight.
While they will help prevent water from seeping into cracks and destroying the wood, vinyl may not do this job 100%. As such, it is important to fit a waterproof membrane underneath the siding. As a precaution, you should ensure the vinyl siding has small holes. This will ensure water trapped under the siding drains out.
Another demerit of vinyl is its susceptibility to heat. In high heat, vinyl may warp, melt or distort. Adding awnings to the siding can help make the vinyl siding less susceptible to heat damage. Vinyl will cost you $2 to $3 per square foot of siding fitted.
Wood or Cedar
A large percentage of homeowners prefer wood siding such as cedar. Cedar siding is beautiful and adds more appeal to your factory-built home. Contrariwise, wood is vulnerable to rot, insect damage and water damage. Maintenance is an issue when it comes to wood sidings. Wood siding will cost you $1 to $9 per square foot.
Cedar – Unlike other types of wood, cedar is known for its insect repulsion ability and for being more moisture and decay resistant. You can choose either eastern and western red cedar or yellow cedar. While eastern and western red cedar is more popular when it comes prefab home siding, yellow cedar works beautifully as well, although it is commonly used for posts and poles. Cedar siding is available in specialty shapes; regular board and batten; tongue and groove; bevel; lap; login cabin cut; and shake. On average, cedar siding costs $6 to $9 per square foot.
T1-11 – This is a grooved wood panel measuring 4 ft. by 8 ft. fitted horizontally or vertically as a siding. While it used to be popular in the past, it is not anymore. For a similar price, you can get better waterproof options. There are generally two grades of T1-11 available – the cheaper and less durable OSB, and the costlier, and more durable plywood. On average, T1-11 siding will cost you between $1 and $3 per square foot.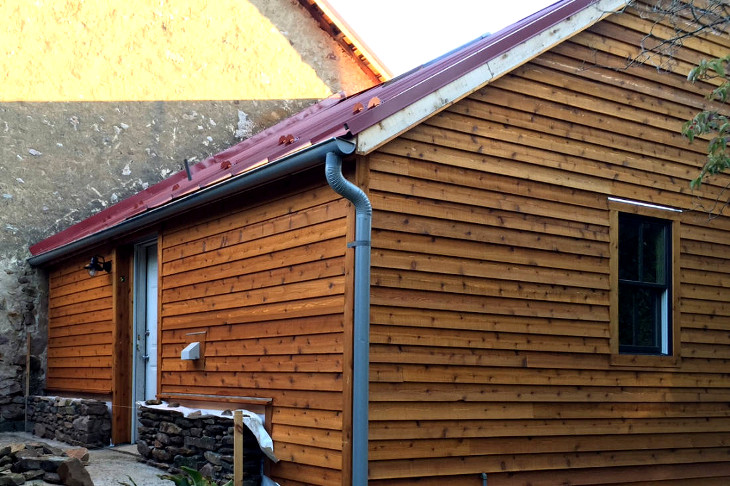 Stone
Although stone siding is an expensive choice, it adds a touch of elegance and permanence to your prefab home. It also has several advantages. Stone siding is very strong and will last long. It is resistive to insects, rot, water, and fire since it is stone.
This makes it one of the best options for a home. While most people use stone for only the siding, others may use it to accent the entryways and the windows of the house.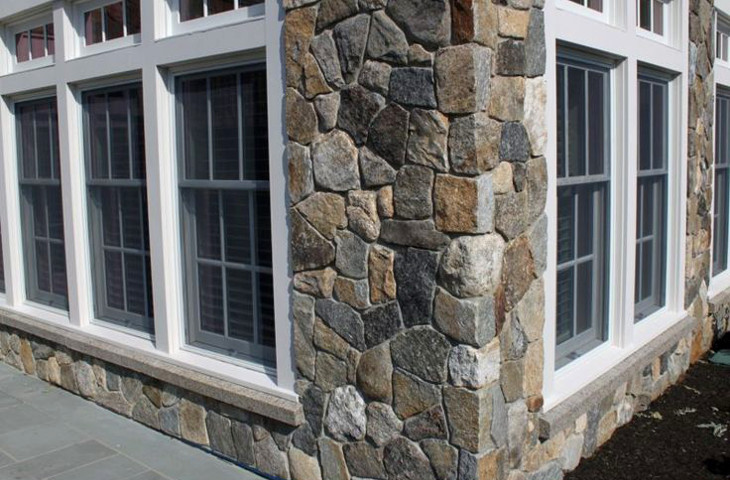 Taking into Account the Mobile Homes Skirting Options
Skirting, also known as underpinning, is of importance to manufactured homes since it provides additional support, covers and protects structural elements and grading beneath the home, and makes your home more energy efficient.
Beautification is not the only thing skirting are good for. With the help of skirting installed at the end of the walls, your home will trap heat better during the colder seasons and coolness during the warmer seasons.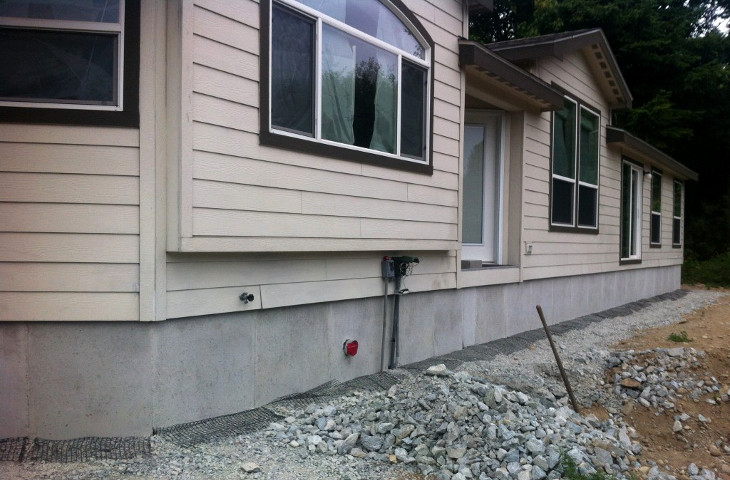 The skirting also acts as a shield, protecting the underside of the home from insects and pests, and bad weather. They also add value to your home, in case you want to resell the home.
There are several options to choose from when it comes to prefab home skirting. They come in different styles, materials, colors, costs, and designs in other to satisfy your preference.  We will have a look at some of these options shortly.
Brick Skirting
Like concrete and stone skirting, brick is an expensive skirting type. However, they increase the value of the home. Concrete and stone skirting, as well as brick skirting, gives factory-built homes an authentic permanent look. Brick skirting will protect your home from bad weather and pest damage excellently.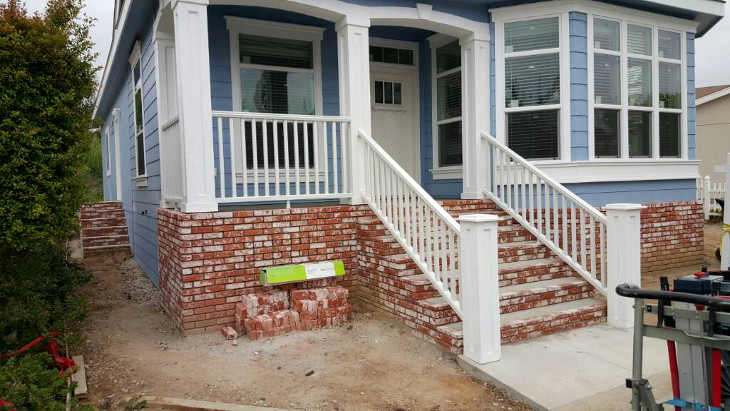 This skirting option does not rot and is not vulnerable to insect damage.  Brick skirting will cost you about $1000 to $2,400 for a single-wide home, and $1,190 to $2,750 for a double-wide home.
Since a cement pad and mortar are needed for installation, you should leave installation to a professional.
Concrete and Stone Skirting
This is another great option. These materials (stone and concrete) give a permanence to the prefab home. This skirting type is also durable and strong.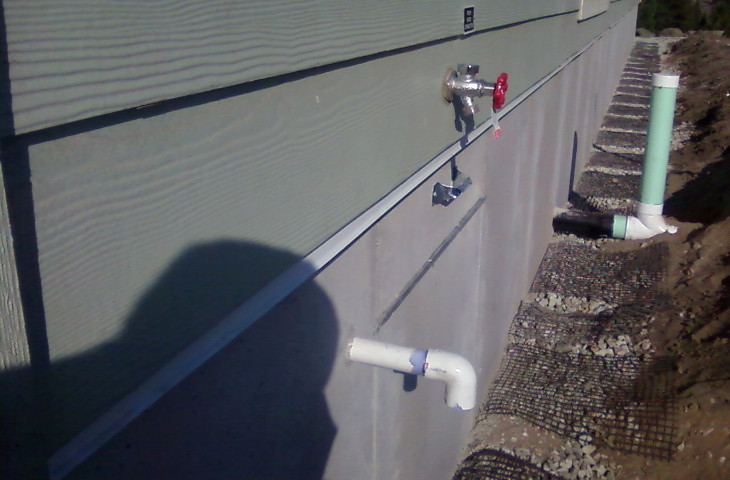 Concrete and stone skirtings are very expensive to install but may be worth it especially if you want a strong permanent manufactured home. You will need to employ a professional to do the installation.
Not only do concrete and stone skirtings increase the resale value of the mobile home, they also provide better protection against pests and bad weather. The pricing of this type of skirting is similar to that of brick skirting.
Lattice Skirting
These types of skirting are made from inexpensive materials such as plastic and wood. There are more durable than vinyl skirting. In addition, wood lattice skirtings are treated and painted to match the appearance of the home.
Plastic lattice skirting can be cedar, redwood or white in appearance. They are also resistive to dry rot, mildew, and moisture.
Metal Skirting
The main advantage of aluminum or galvanized metal skirting is durability. They may be more expensive than vinyl skirting, but they are durable. With the installation of metal skirting, it is best to employ a professional, since they are tough to install.
The overall price of metal skirting will depend on the size of the mobile home. Nevertheless, on average, it will cost you between $10 and $15 per foot panel.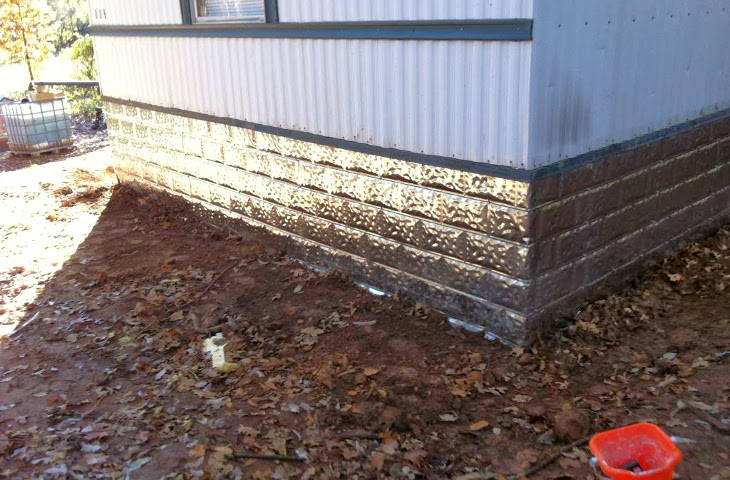 Vinyl Skirting
Vinyl is an easy material to work with. It is also very affordable. They come in many colors and texture designs. Although vinyl skirting is not the most durable skirting, it is better than no skirting at all. Bad weather and animals damage vinyl skirting more easily than they do other skirting options.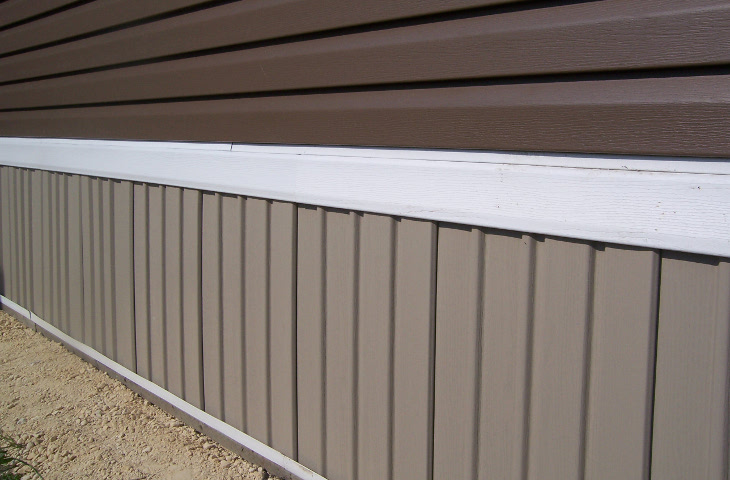 This option will cost $20 to $30 for 16 inches to 24 inches of skirting. In all, vinyl skirting will cost you around $360 to $1,275 for a single-wide home, and $400 to $1,300 for a double-wide home. If you decide to include insulation, this should increase the costs fourfold.
Simulated Skirting
This is a skirting made to resemble objects such as wood, brick, stone or rock although they are not made of these materials. Simulated skirting will cost you about $680 to $1,400 for a single-wide home, and $760 to $1,400 for a double-wide home.
Taking into Account the Types of Wall Systems Available
Mobile home interior wall systems may be either vinyl paneling (vinyl over gypsum) or drywall, also known as taped and textured. Painted drywall is also a popular option.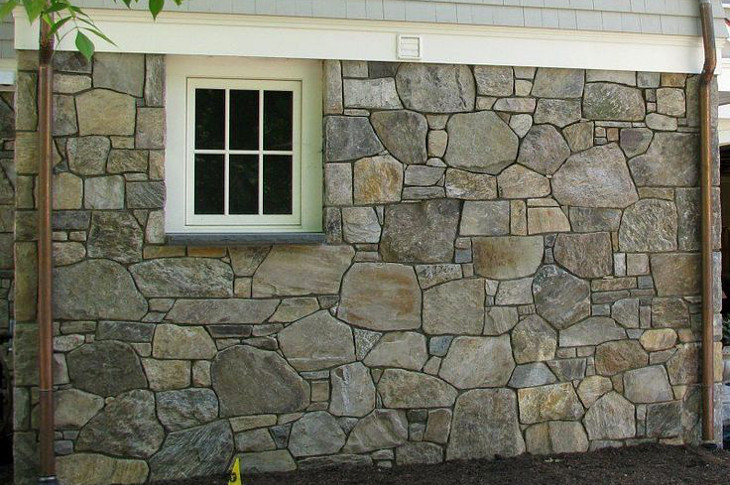 Both types of walls work well for mobile homes, although each has its merits and demerits. Interior walls are important because they cover up the exterior structure of the mobile home, while also holding the insulation in place.
Walls are also vital to aesthetics and safety of the house as they hide the wiring and plumbing. Sometimes knee walls or half walls may be used to partition portions of the interior space, for example separating the dining area from the kitchen using a knee wall.
Drywalls
Drywalls are more costly than vinyl paneling. The manufacturing of drywalls is a labor-intensive process that requires more manpower. Drywalls also crack more often during transportation and installation. On the plus side, they have a higher insulating value.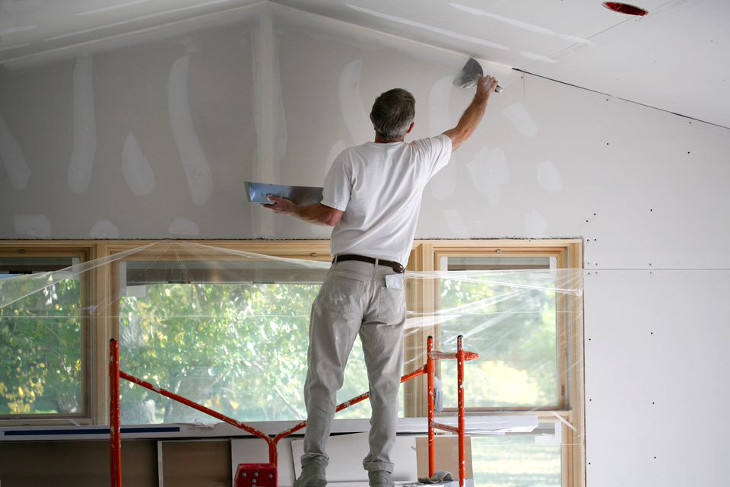 Painting drywalls is simpler than painting vinyl paneling. In addition, painted drywalls offer more options when it comes to aesthetics and design. They are frequently used in the sculpturing of built-in entertainment centers, rounded corners, arched doorways and so on.
A standard 8'x4′ drywall panel will set you back $10 to $20, while the average cost of patching a large section of drywall will cost you around $ 248.50 (this figure includes workmanship).
Vinyl
Vinyl paneling is not as expensive as drywalls since they are simpler and less labor intensive to make. As such, entry-level prefab homes may use vinyl paneling instead of drywalls. In addition, vinyl-paneling installation is fast.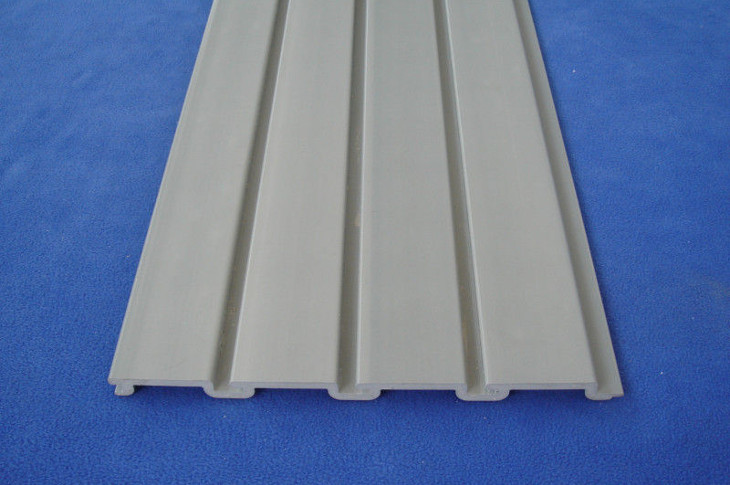 Vinyl paneling is easier to clean since they are waterproof, while drywalls will absorb liquids. When cleaning, all you need is a damp cloth and a cleaning product.
Vinyl over drywall or vinyl over gypsum is a little more costly than just drywall, and will cost you slightly more than plain old drywalls.
Choose a Home That Fits Your Needs and Preferences
Although there is a perception that prefab homes are not durable or as inclusive as traditional homes, this is false. Modern mobile homes are not only durable; they contain all the amenities needed. They can be hooked up to pipelines, the electric grid, and the sewer and drainage system and so on.
They can have hot tubs, Jacuzzis, walk-in closets and all the features you desire.  Since there are a ton of choices available to you, choosing the best type of features can seem like a daunting task. However, it must not be as such. The home you decide to choose has to fit your needs and your budget.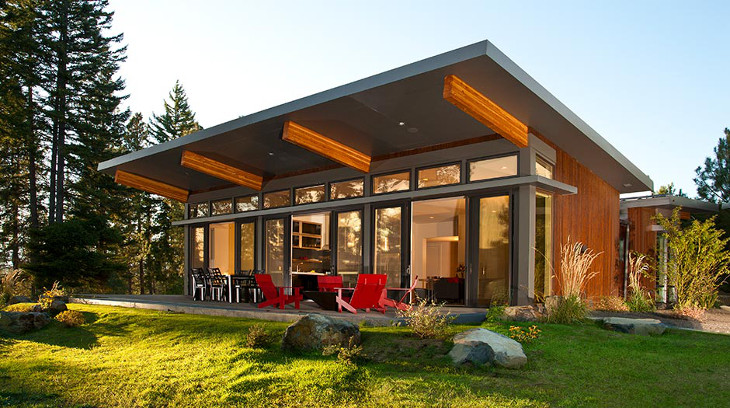 For instance, if you wish to transport your home often, then it is best to go for a single-wide instead of a double or even triple wide home. In the same vein, a house with vinyl panel walls is better suited to frequent movement than a home with drywalls.
However, if you want a more permanent structure where you can live comfortably with a large family, you may opt for a triple wide home with features such as stone siding and brick skirting.
All of these factors have to be considered when financing a mobile home. Your choice will depend on your budget and preferences.