With the increasing popularity of manufactured homes, everyone is out there looking for ideas for getting one and turning it into a beautiful place to live. Unlike a few years ago when you could easily identify mobile or manufactured homes, nowadays they are nearly indistinguishable from the site-built houses.
Indeed, there are great improvements in structure and design. If you are planning to acquire one, then you've landed home. This article gives you a detailed guide for buying and decorating 2 bedroom manufactured homes.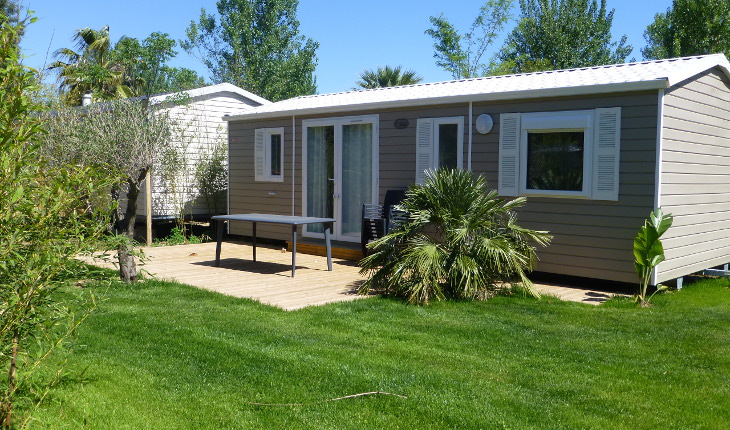 As an aspiring manufactured home owner, you need the right information and knowledge about what you are planning to acquire. A home is an investment and what you need is a property that will last for years and meet the lifestyle requirements of you and your loved ones.
Brief History about Manufactured Homes
Before manufactured homes came into being, there were mobile homes. These structures were common and were used mainly by people on the move. Over the decades, there have been significant improvements in structures and designs.
That explains why at the moment we have manufactured homes that are hard to differentiate from the site-built types. As we move forward, increased demand should bring about further improvements in design, quality and safety.
Steps to Building a Beautiful and Safe Manufactured Home
Constructing a manufactured home that meets safety requirements is a process that needs care and knowledge. Rarely will you do this on your own since the beauty of manufactured homes is that that are already built for your and simply need to be delivered.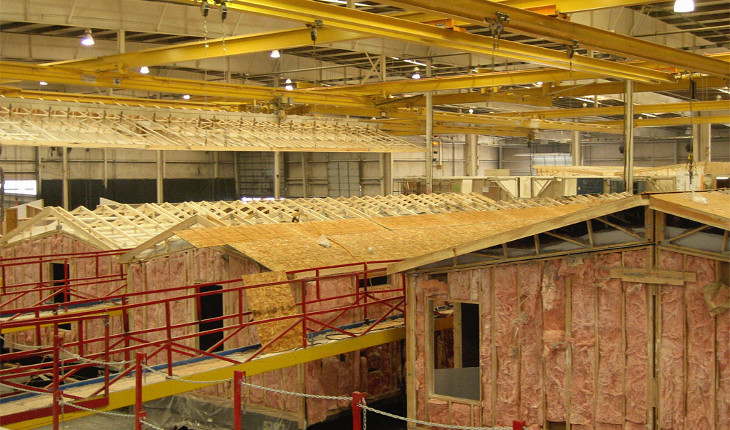 However, to make sure you are purchasing a quality home and to know where the opportunities for customization and personal design are, we have outlined the essentials relating to this process.
Flooring. The flooring for a manufactured home is usually pre-installed and already has some important features such as plumbing, heating and electrical connections. Based on the layout of the home that you are constructing, the flooring can have as many multiple sections as possible. The finishing can be with tile, hardwood or even laminate, depending on your preferences.
Walls. Once the flooring is okay, the walls are constructed and fitted onto the floor. Materials used can range from typical drywall to wood planks, depending on your preferences.
Roofing and Ceiling. With the flooring and walls constructed, the roofing and ceiling should come next. There's nothing difficult here and, in fact, the ceiling stage is one of the easiest stages for the manufacturer. Styles and designs here depend on the owner's preference or personal choice.
Doors and Windows. Installation of doors and windows comes at the last stages of the construction process. This phase is simple, and you just need to get the windows and doors of your choice. You'll want to find a nice balance between aesthetics, energy efficiency and price.
Finishing. This final stage is all about fixtures, interior decor, the exterior and many other last phase activities you usually do for any home and not only the manufactured one. Though it's the last step, you need to give it the attention it deserves. If you do it well, you'll have a beautiful structure to call home.
Most of this process is completed in a factory, but you have the opportunity to oversee the process from the beginning design phases all the way to completion. For the purpose of moving the home from the factory to the main site of installation, these homes usually have a chassis.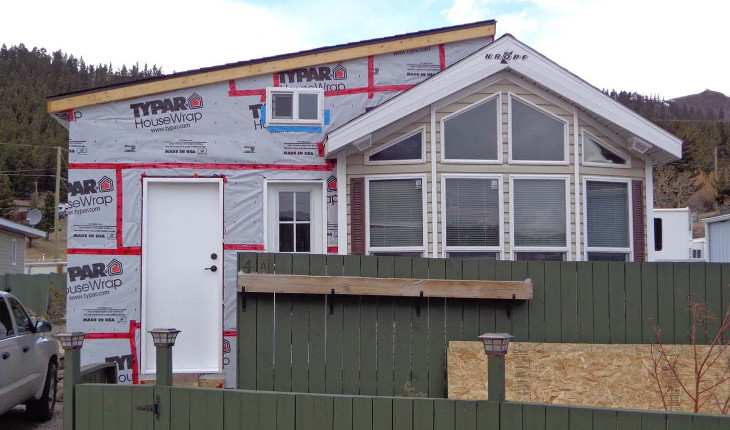 However, the chassis is often not visible, and the home won't be moved again once it's in its desired final location.
How to Decorate Your Brand New Manufactured Home
Once you have your 2-bedroom manufactured home, the next thing is to make it a beautiful and wonderful place to live. Decorating is one of the ways of making it stand tall and unique. Therefore, you need to do your homework right when it comes to adding beauty and elegance to your home.
Since you want to have a beautiful and unique home, we have made work easy for you. Here are five tips for decorating you new manufactured home:
Create a Vision about the Home You Want Before Decorating
Just as you need to plan before building, you need to have ideas for decorating your manufactured home. What kind of living space would you like to have around you? Create a plan for each room before kicking off the process of decorating it.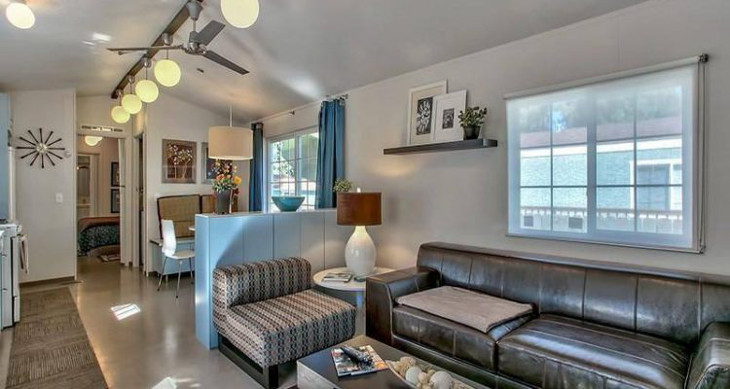 The environment you need in the bedroom might not be the same as the one you need in the other rooms like the kitchen and others. Therefore, write down the steps you'll follow to decorate each room.
Choose Décor Style that Matches Your Lifestyle
When it comes to manufactured home décor, think about how you and your family usually stay at home. Do you like watching TV with your family in the evening after work? Well, if that's the case, get the best furniture that will provide you the comfort you need to do your evening activities. Let your consideration be the comfort you need and what you do when you are at home.
Don't overcrowd Your Living Space or Leave a Lot of Space
If you want to have a unique and beautiful living space, then take the measurements and plan for space accordingly. In most cases, homeowners fail to make their living spaces look great because they fail to make wise use of it. Think about those friends you love for their beautiful houses. Ask yourself why they houses look attractive.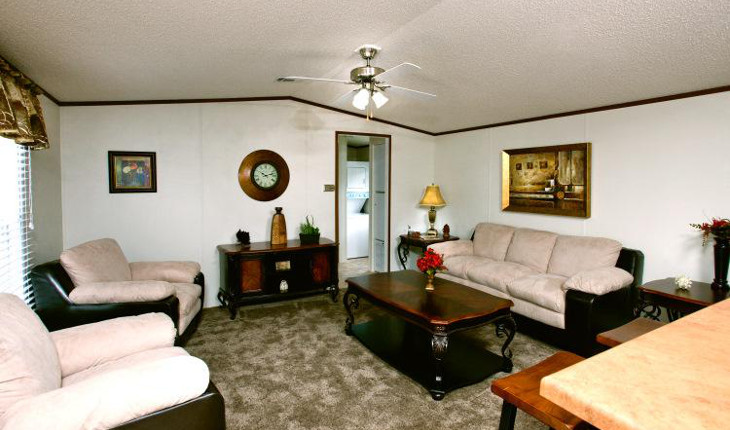 You'll realize that it's primarily because of how they planned their space. Furniture should fit the space well; remember, more is not always better. You can use style magazines and online resources such as Pintrest or blogs to give you ideas of how to layout your living space for maximum comfort.
Consider Having Furniture that Can Serve Multiple Uses
A 2 bedroom house isn't big enough to accommodate many things. Therefore, find ways of maximizing the space you have. One of the ways you can do so is by acquiring multiple-use furniture. You can, for instance, get furniture that can fold into bed. Another option would be to get an ottoman that you can also use as storage.
Use Rugs to Add Texture to Your Room
Rugs are the best when it comes to home decoration. If you choose the correct pieces, you'll add texture and personality to your rooms. The one interesting thing about rugs is the fact that they are an inexpensive option. Besides that, you also need them for these reasons:
Warm up your home
Add to your color theme
Brighten dark areas
Protect the floor
However, be careful when choosing them. If you do not know the size of the rugs you need to cover the space you have, please seek professional advice. With that, you home will have beautiful rugs that fill the space you have well.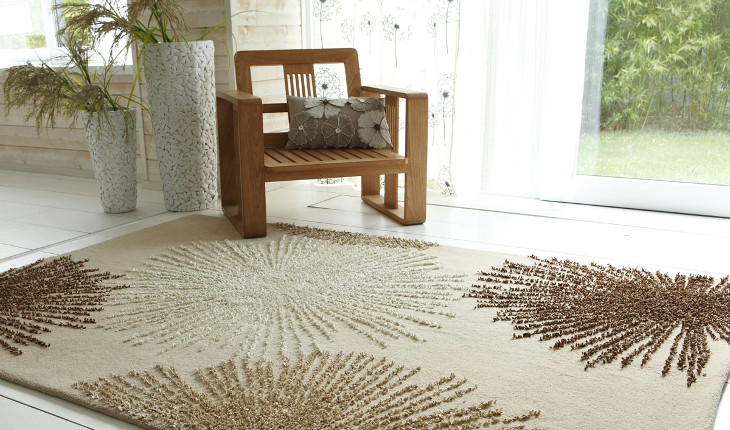 If you take into consideration the above ideas, you'll have the beautiful home of your dreams. Decorating a home should be a simple process that leads you to have the beautiful and comfortable environment you need. In most cases, homeowners fail to achieve their wishes because of not getting the right information.
Buying a Manufactured Home
What's the procedure for getting the best manufactured home? How much does it cost? There are many options there that you can choose from depending on your needs. If you love prefabricated homes, then you may want to ask: how much do prefab homes cost?
Well, all these are the things you need to ask yourself, so you find the home of your dreams. With the following steps, you can get one:
Step 1: Determine the Size You Want and the Floor Plan
Sizes and floor plans for manufactured homes vary. Depending on the number of bedrooms, living rooms and other rooms you want, you need to determine the size and floor plan of the home you would like to buy. Once you have these details at your fingertips, the other things will be easy. Size determines the cost and other important things.
Step 2: Choose the Interior and Exterior Design/Features You Want
Unlike the site-built homes, interior and exterior designs for manufactured homes vary a little bit. For manufactured homes, the interior could include things like custom cabinets, walk-in closets and whirlpools among.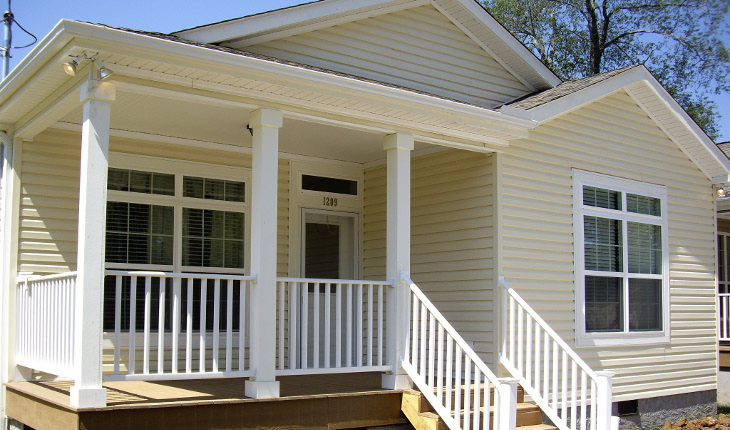 On the other hand, exterior features could include decks, awnings, steps and patio covers.  Depending on your needs, you'll need to be careful when choosing these designs and features. Choose what you love.
Step 3: Find Out What the State Law Says About Moving Such Homes
Since you might later want to relocate, you need to know what the law says about moving a manufactured home. Transportation of manufactured homes can be a process full of hassles if you are not knowledgeable about the law. Therefore, check what the law says or seek advice from attorneys.
That will help you in case you might want to relocate to another place or state with your manufactured home. Many people usually ignore this, yet it's a very critical part.
Step 4: Check the Manufacturer's Warranty
Like any other product out there, manufactured homes often come with different warranties. It's vital for you as a potential buyer of a manufactured home to compare the warranties before finally making up your mind about it. No one would like to have something that does not have protection against unforeseen risks.
What should you check when it comes to warranty? Well, a good warranty should cover the following defects:
All appliances installed in the factory
Accidents arising at the factory or transporting the home
Workmanship
Factory-installed electrical systems, heating, and others
Other substantial defects
Step 5: Buy Your Manufactured Home
Having taken the time to consider all the factors explained earlier, you can then go ahead to purchase the manufactured home that meets your needs. Since it's a big investment, you need to put everything in a document.
Follow the correct buying process and abide by all the rules and regulations right from the beginning to the end. In case you are not sure about anything, please don't hesitate to seek help from experts and pros. It's very vital and will help you reduce or avoid blocks that could frustrate the process of acquiring your dream manufactured home.
Go find the home of your dreams
In a nutshell, building, buying and decorating a manufactured home ought to be a careful process with a clear procedure and plan. You need a home that gives you the comfort you want and lasts for many years.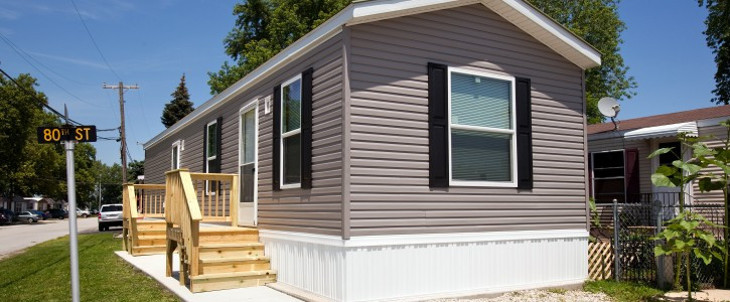 Remember that a home is an investment, and the return is the quality of life you live. If you plan well and seek advice from professionals, owning that dream manufactured home will be an easy process.
Are you ready now to take these ideas into consideration and build or buy a manufactured home? Will you decorate it uniquely, so it looks attractive and admirable?
Well, with these fantastic tips and ideas, you will get that dream home. What else do you need and you have everything here? Take a step today and you'll live in that home you've always yearned to acquire!