Have you ever dreamed of finally having a home that can be built in a fast and affordable way? If the answer is yes, then you definitely need to take a look at modular homes because this type of building might actually help you to finally get a house of your dreams.
Modular building has become recently very popular due to low waste and fast construction. In this article you are going to find the basic info regarding 2 bedroom modular homes and what makes them so unique.
What Is a Modular Home?
First of all, modular homes are not the same as mobile homes. A modular home is called like that because it consists of multiple sections called 'modulars' or 'modules' that are  built off-site in a factory and only after that transported to their new location. The rest of the construction is completed on site by using a crane and they can be stacked and configured in a variety of styles and positions.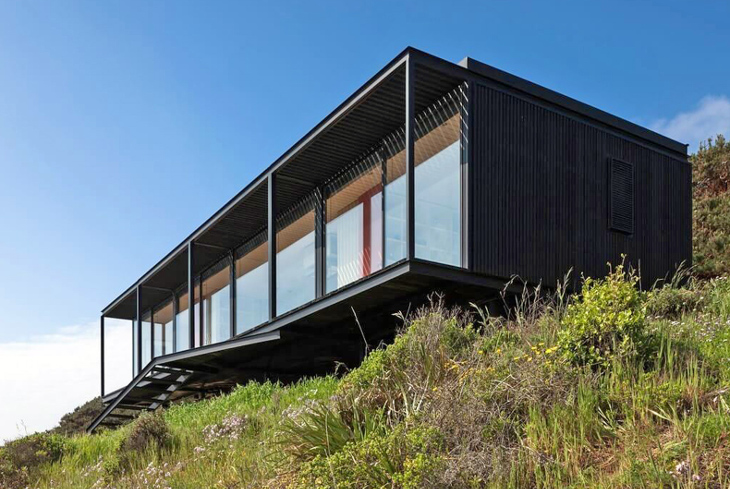 This is amazing because a modular home can be expanded whenever you want to or even removed and re-installed later on. A mobile home, on the other hand, is mostly used as a temporary accommodation that is constructed semi-permanently in one place and moved more often than a modular home.
Two bedroom modular homes, besides two bedrooms, also have a bathroom, kitchen and living room. Many people like to add a verandah or highlight windows – it all depends on your preference. What is important to remember is that you can be involved with the design as much as you want to.
The construction of modular homes is limitless – the architect can literally create the home of your dreams. It can be either simple or complex and because of this it is often very difficult to tell the difference between it and a regular site-built home.
What Separates a Modular Home from a Traditional Home?
What makes a modular home unique is the fact that it is constructed inside, or rather in a remote factory. It usually takes between ten days and a couple of months for them to be created and after that, the modules are transported to the site where they are completed and assembled by a crane. Depending on the size and complexity of modules, the completion can take from several hours to a couple of days.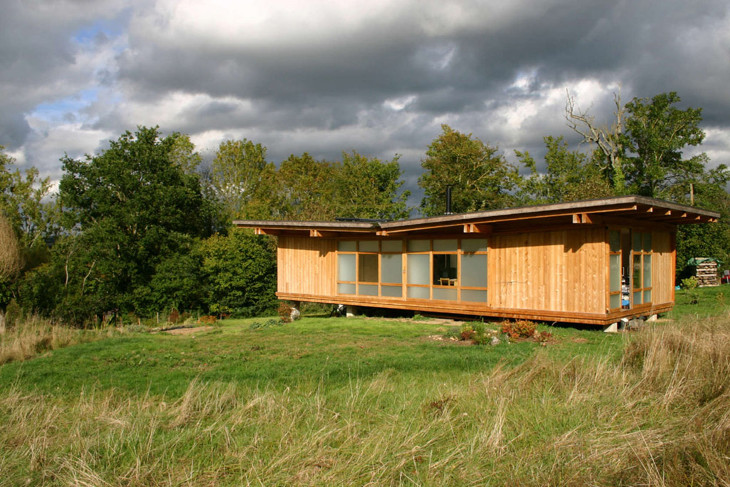 Perhaps it is difficult to believe, but modular homes are often stronger than traditional homes; mostly because they have to withstand the transportation to the building site. When creating the modules, glue is added to joints and nails are replaced with screws and they also include 10% more lumber than traditionally-built  houses. The modules are filled with concrete and dry-stacked, so it is no wonder that many modular homes fare better during harsh weather such as a  hurricane than typical homes.
A modular home does not have a metal tag on the inside but a data plate that is installed under the kitchen sink or in a closet; and that is another difference between modular and mobile homes. This data plate provides all the info about that particular modular home – who is the manufacturer, when and where it was built etc.
Another interesting thing to know is that modular homes are made of the same materials as on-site constructed homes. The usual materials include: wood, bricks, stone, granite counters, pitched roofs and utilized walls.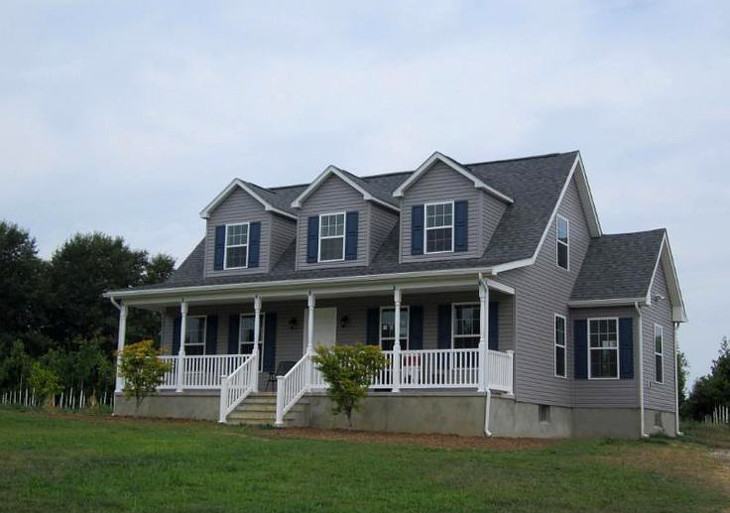 Modules usually sit on the basement or perimeter foundation which differs from mobile homes that have a steel chassis that is integrated inside the floor. Mobile homes can be even turned into multi-story homes and apartment buildings, which is further demonstrates their stability and stabile and durability.
Advantages of Modular Homes
Two bedroom modular homes have become very popular so let's take a look at some of the advantages.
Fast Construction
The construction of modular homes is very fast. They can be constructed in a factory from a couple of weeks to several months and are assembles on site in even less; they tend to take between a few hours and a couple of days to construct.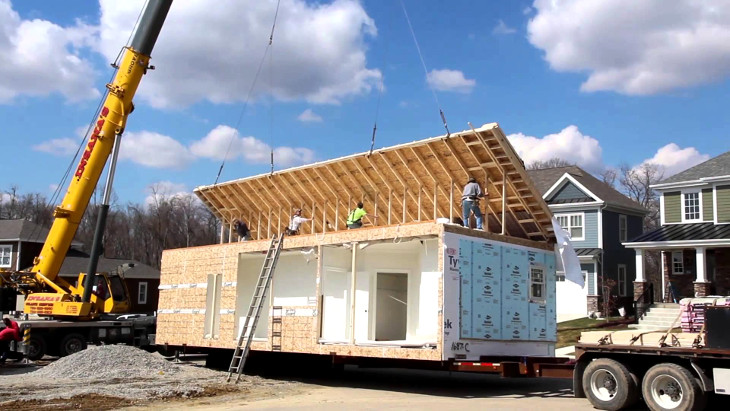 Additionally, the construction in the factory and site can be performed simultaneously. This actually increases the possibility of a faster return on investment.
Built Indoors
The construction is done indoors, which means that the material is protected from bad weather while the efficiency and speed are increased.
Low waste
Manufacturers know the exact quantity of materials needed for the building. On the other hand, a site-built home can produce waste that often fills several huge dumpsters. Less waste means less wasted money.
Environmentally friendly
There is minimal or no site disturbance and waste is significantly reduced. Since the construction process is much faster, the impact on the surrounding area is much smaller.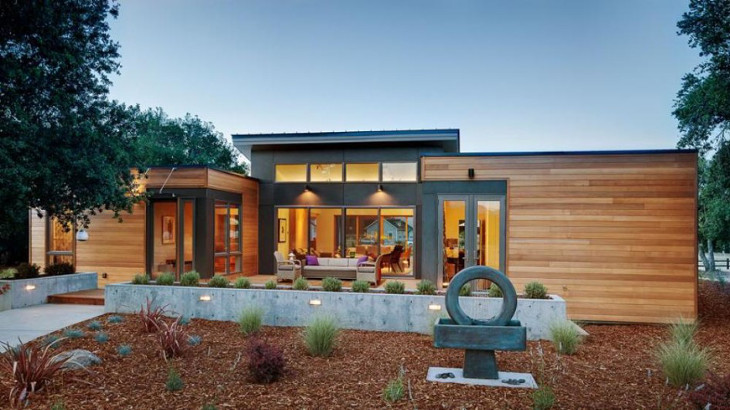 Also, because of their tighter seams and sturdier materials, modular homes often require less heating and cooling, which is good for the environment.
Design Flexibility
You can always expand modules or add new ones, which gives you lots of flexibility in terms of design. You can also work with the architect from the beginning to ensure your home includes all that you want it to.
Affordable
Constructing a modular home can be far more affordable than an on-site home, especially in remote areas.
Disadvantages of modular homes
Since there is almost always a good and bad side to everything, let's check out some of the disadvantages:
Land
In order to buy a modular home, first you have to own the land on which it will be constructed on. However, they cannot be built just anywhere, especially not on subdivisions. Additionally, the manufacturer usually demands the full or half of the payment before the completion.
Getting a loan
This may prove difficult because many banks are hesitant to offer financing for modular homes. It may take some convincing, but if you go to your bank well-informed you should be able to secure a mortgage.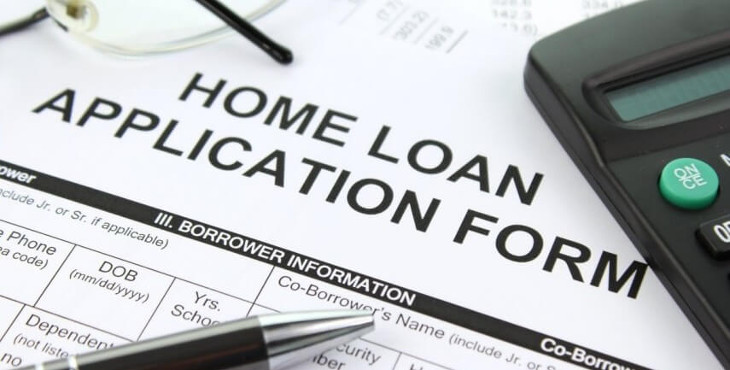 Any problems your bank has likely comes from them not understanding what it is you are asking for. Do your homework, be clear and you should have no problems.
Limited modular sizes
Each manufacturer has different restrictions and regulations, which means that module sizes can be limited. Additionally, modular buildings might not be permitted in your country, especially if you are not a US citizen. You need to check the regulations in your area before you decide on building.
The Price of Two Bedroom Modular Homes
It is very difficult to state the price of two bedroom modular homes because it varies from company to company. When it comes to the cost of a modular home there is more than one term that you need to be careful about before you venture into the whole business of purchasing a new home. So let's break down the most important ones:
The Base Price
This represents the cost of manufacturing the modular home. However, delivery, customizations, alterations or anything else won't be taken into consideration. You should be aware of this because some manufactures reduce the base price or include additional unfinished space into the price which you will need to alter and pay later on.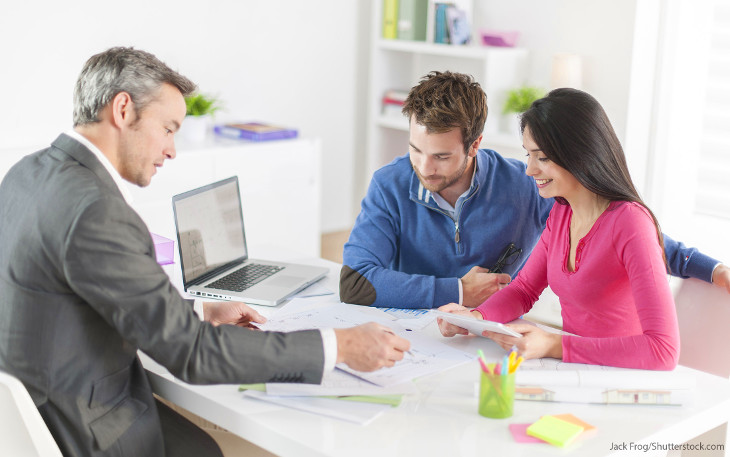 That is why you need to ask any questions you might have and carefully examine the base plan. The average base price is $50 per sq. ft.
The Custom Price
Included in this is the cost of manufacturing the modular home plus some additional customizations. These customizations might consist of adding garages or attics, and it does not include delivery and site work. The average custom price is $60 per sq. ft.
The Delivered Price
With this we are talking about the cost of manufacturing the modular home, some additional customizations, delivery and setting the modules. When we say "setting the modules," we do not mean finishing everything. What is meant by this term is attaching those modules together and setting them on the site. It also includes setting the roof and dormers, but it does not include attaching utilities or any other touch-up work.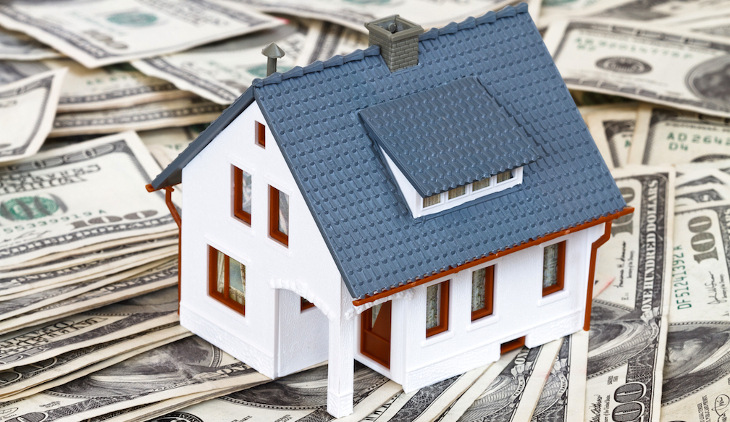 Some companies do not even include the price of building the foundation for the site in the package. Additionally, the price of delivery might vary depending on how far your location is from the factory, which impacts the price of the whole package. The average delivered price is $65 per sq. ft.
The Finished Price
The final price, this represents the highest cost and it includes basically everything (the cost of manufacturing the modular home, additional customizations, delivery, setting the modules, site work, foundation, attaching utilities, touch-up work) except the taxes, fees and cost of the property. The average finished price is $110 per sq. ft. but it is extremely likely that it can change depending on your state.
The All-In Price
This includes everything we have mentioned above including the taxes, fees and purchasing land. It is impossible to determine the cost of this package without consulting the real estate agents, your manufacturer, town hall and other authorities.
What You Need to Know Before You Start Building
Whether you need to purchase land or you already own it, there are some things that you need to know about real estate before you start building.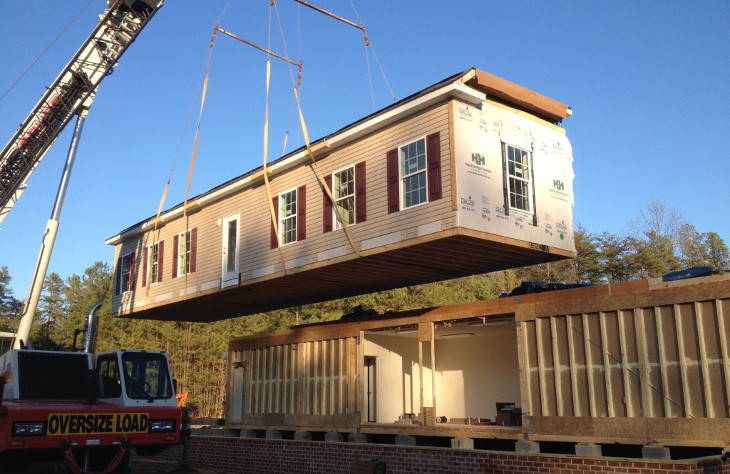 Many manufactures do not deal with this and it is considered your duty to check all the regulations before you pay them to start the site work. Some of them include:
Town restrictions
You need to get a written permission that you can build. You will get it if the land is not under environmental protection and if the property is not considered a wetland. There may be other restrictions depending on where you are planning to build so make sure to check into the specific requirements for your area.
Test the soil
One key thing you will want to do is to make sure that your land does not have polluted soil. Additionally, you need to find out what type of soil will be on the building site. Imagine purchasing a piece of land only to find that later that there is sandstone under the site. Avoid headaches like this and perform the appropriate tests first.
Ownership
Even if you purchase a piece of land, you might come across some previously established agreements that might sabotage you. You need to make sure that you are the only owner of all aspects of that property before you actually buy it.
Connecting to utilities
This is pretty easy to do if you are in a neighborhood or town; however, if you are farther from the city, you might need to pay more for your own water, electricity and waste management.
How to Maintain a Two Bedroom Modular Home
Maintaining a modular home is actually less expensive than regular homes. That is because of the superior construction quality that enables you to control the heating and cooling of the rooms.
When the spring comes you must remember to check the ventilation systems and make sure the floors are level. This is important if you do not want to have a problem with drainage or slanting.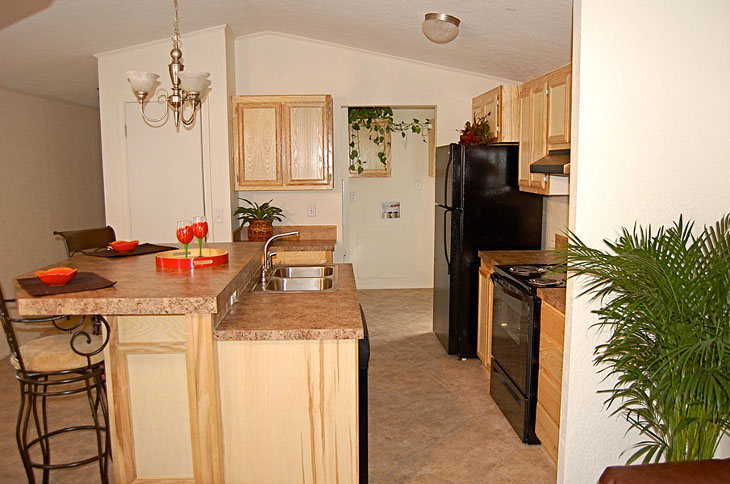 The maintenance during the summer is the easiest and consists of checking the air conditioner and cleaning air filters. Of course, testing the smoke alarms should not be overlooked during this period. You should also not forget to replenish your oil supply because you do not want to be late and end up freezing because you do not have heat.
It is the fall when you need to clean the furnace, check the oil supply, clean the gutters and other openings. Modular homes do not have many cracks or small openings, but you should check just in case. If you do not do that and leaves or twigs block the drainage, then you might face a huge ice buildup when the winter comes.
It is also the time when you need to inspect sewer pipes, faucets and clean the fireplace. Disconnecting the garden hose from the outside faucet is also important because when the water freezes it can get damaged.
In order to prepare for the winter, you should put insulation tape over the windows to keep the warmth in. This is just the extra insulation that can come in handy since your windows should already be double paneled. Setting a smoke alarm is also a must, and you should also test it from time to time.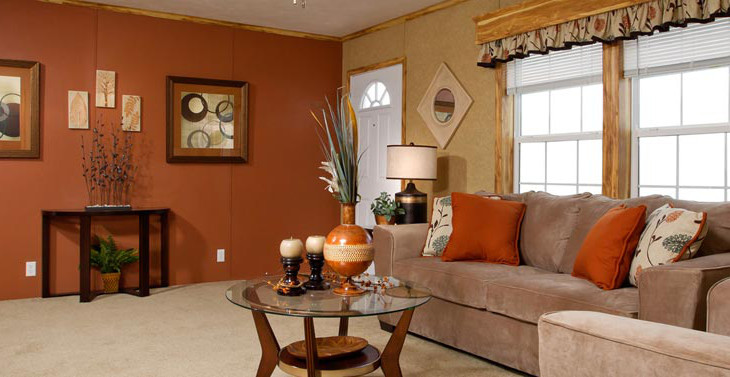 When the temperature drops outside, some bugs and critters might find a way into your home to stay warmer, so make sure to inspect the crawling spaces on time. Many people install temporary skirting in their crawlspace or foundation during the winter in order to prevent the cold from getting in.
8 Tips for a Beautifully Designed Modular Home Exterior
It is up to you to customize both the interior and exterior of your new home; and it depends on your budget. If you are not sure how to design the exterior, here are 8 tips how to make it beautiful, eye-catching and useful at the same time:
Build a front porch – Adding a porch is not only beautiful, but also practical – you will get extra living space for the whole family. Imagine spending summer days in a cozy armchair while looking at the front garden. There is a variety of styles to choose from, and recently the colonial style has become very popular.
Add dormers to the roof – Dormers are beautifully designed windows under sloping roofs and they can change the whole silhouette of your house. Adding them to the modular home is not difficult at all, and you will certainly love them.  Additionally, they will provide more natural light.
Design a unique front door – You can design or pick the front door you like, and that will make your modular home stand out. However, keep in mind that the front door needs to be functional and provide safety. Glass doors are often popular because of how they look, but they tend to be significantly less sturdy.
Design roofing – Exterior changes are not very expensive when it comes to modular homes, depending on the material of course. You can ask for decorative roofing and choose tiles of different colors or ceramic roofing to help enhance the personality of your home.
Do not forget the garage – Many people exclude the garage from the package, but it is the kind of investment you should never forget. You can design it to fit the aesthetic look of the whole house and it will keep your car safe from weather and any potential thieves. It may seem like something you don't need in the beginning, but you will be thankful you included it later on.
Choose the paint wisely – The paint might just be an afterthought for many, but choose it wisely. Pick the colors that you love and that fit the whole area so you can enjoy a welcoming sight whenever you look at your home.
Set the house back from the street – First make sure to take a look at your local zoning regulations which mandate exactly how far from the street you are allowed to place your house. Try to place it as far as you can to avoid too much intruding sound from cars and people passing in front of your home.
Install unique windows – There is a huge variety of window sizes and colors that you can choose from or you can even design them yourself. They will definitely set apart your modular home from the others and give it a unique look.
Final Thoughts
To sum up, we have covered the key things you need to know about before you decide to purchase a two bedroom modular home. Hopefully you are now familiar with the basic info regarding this type of building, its advantages, disadvantages and average price.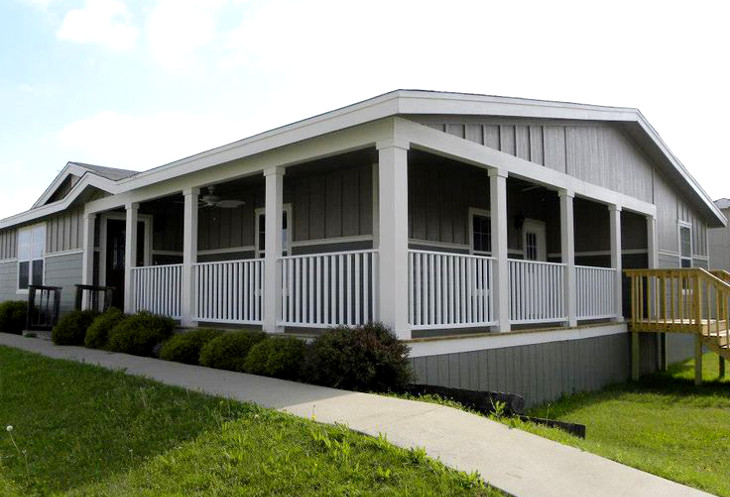 Purchasing a modular home is a long process that requires careful attention to detail and personal motivation. Hopefully, this has become clear to you. However, once you make the tough decisions, customizing and designing the modular home can be a lot of fun since you will be able to ix and match lots of different styles and designs based on what your personal tastes.
Do you have any experience buying this type of modular home? If so, do you have any suggestions for our readers? Please feel free to leave your answer or any other questions you might have in the comments section below.