When speaking about modular homes, the first thing that comes to mind is a boring house with a simple façade. But that is so not true. Today there are many possibilities that enable you to have a modern, cool modular home with many excellent features.
It is possible to build your dream house on the edge of a cliff overlooking a gorgeous valley. Or live in the middle of the desert. Even have a cool bachelor pad away from prying eyes with a garage in the living room.
The design of a modular home is optional, as are the possibilities about wall finishes, façade, roof options and much, much more. Read on and we'll explain everything how you can have a cool modular home for you and your family.
Modular homes: the basics
A modular home is a dwelling built in a factory. It is built in sections, called modules. You can purchase yourself a single, double wide, triple wide even a house built of four or more modules. The setup you choose is built in the factory and is then delivered and installed at a location of your choosing.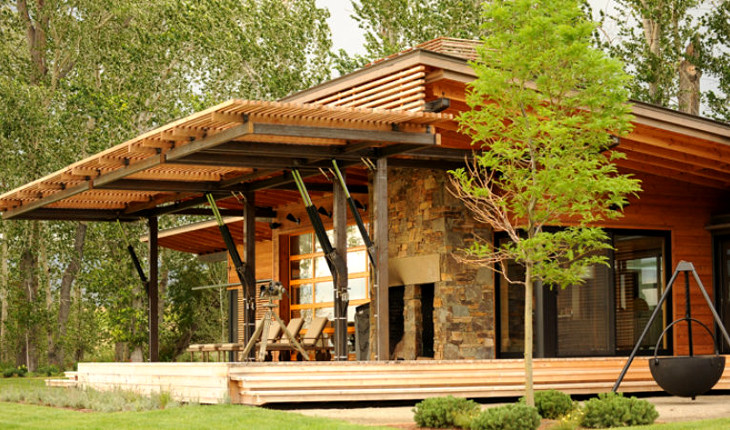 When you are going to choose your new modular home, you are faced with many choices. You can choose a standard floor plan or go with a custom one. Even if there is nothing wrong with a standard floor plan, and is certainly the cheaper option; choosing a custom plan will give you a lot more freedom to create a cool home, one which you and your family will truly enjoy.
Some of the choices include interior and exterior finish of the walls, the number of rooms, the design of the kitchen, the bathrooms, additions, furnishings etc. Basically, you can customize every little detail to get the house of your dreams.
Going with the choice of a modular home does not mean that you have settled for the lesser option. Many modular home manufacturers employ capable and famous architects to make the designs that are being produced, so you can have a cool, modern, cozy place without the hassle of on – site custom building.
The modules are built by experienced craftsmen that know their business. The whole building process is under strict rules and quality controls. You will be amazed by how much attention to detail is being invested in the production process in order for a perfect product to be delivered.
Another plus in the modular home column is the price you have to pay. The modular home is about 35% less expensive than a traditionally on – site built house. The whole factory fabrication saves a lot of money and material.
Efficient and environmentally friendly homes
The modular homes are famous for being incredibly insulated and air tight. Their design and production process enables the implementation of insulation in every nook and cranny in the floors, walls, ceilings, and even the roof.
The insulation provides excellent energy efficiency, meaning that it is more budget friendly to heat or cool your modular home.
There are also the many other energy efficient details that make for an efficient modular home. The appliances, lighting sources, even the design and placement of the windows and doors have their input in the overall energy efficiency of the home.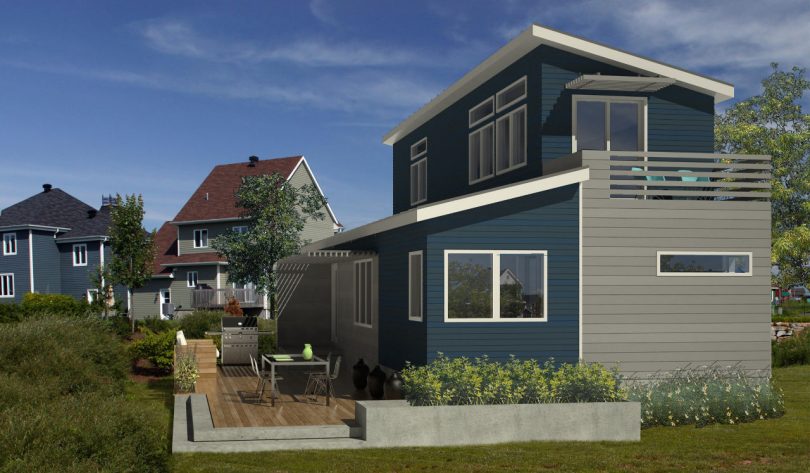 A plus in the environmentally friendly aspect is the sustainable design and green features. The introduction of photovoltaic systems or other means for production of electricity enables power conservation and sustainable living. Solar water heating and passive solar heating add even more to the comfort of living in a modular home.
If you are going to build yourself a green modular home, then check for tax credits. Tax credits are offered for installing sustainable energy sources like photovoltaic systems, thermal heat pumps, solar water heaters: all of these are possible to install in a new, modern modular home.
A nice thing is the use of renewable and recycled materials. Renewable materials like wood for beams, framing and roof and straw bales for insulation, recycled materials like wire mesh and steel frames made from recycled metal parts, fly ash from coal burning etc.
Modular homes are designed to earn the Energy Star. Even if not at the beginning, then adding proper adjustments can get your home Energy Star certified.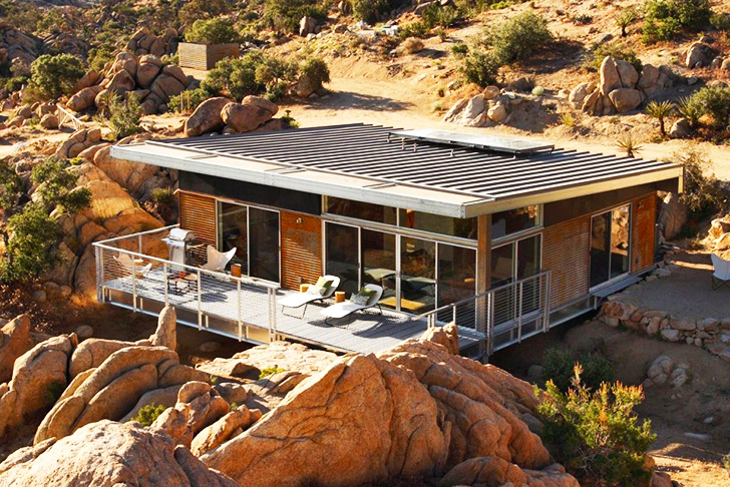 Another certification the modular homes are eligible for is the LEED (Leadership in Energy and Environmental Design) rating for evaluating the environmental performance and encouragement of transformations in terms of sustainable design.
Modular can be cool
When you imagine your new home, you do not have to settle with an unimaginative design and poorly built house. The modular home offers exactly the opposite – very imaginative design that will satisfy your wishes, built to high-quality standards.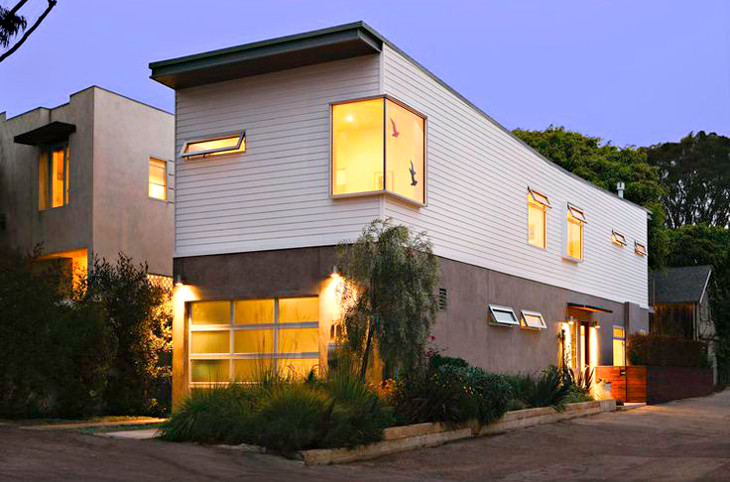 You can make the home blend into the environment: a woodland environment calls for a more rustic or chalet design; a desert environment allows for a sleeker, modern design; even in a suburban setting, you do not have to comply with the boring rules and you can choose a fun, innovative design that will reflect your character.
Custom designs at a reasonable price
If you go overboard with ideas and wishes the expenses can get very high very fast, but if you have reasonable demands, then you will get a reasonable pricing for a custom designed modular home.
Today on the market there are a lot of designers of modular homes. Many offer various possibilities for customizing and even building completely new designs, but the overall process is almost identical with all of them.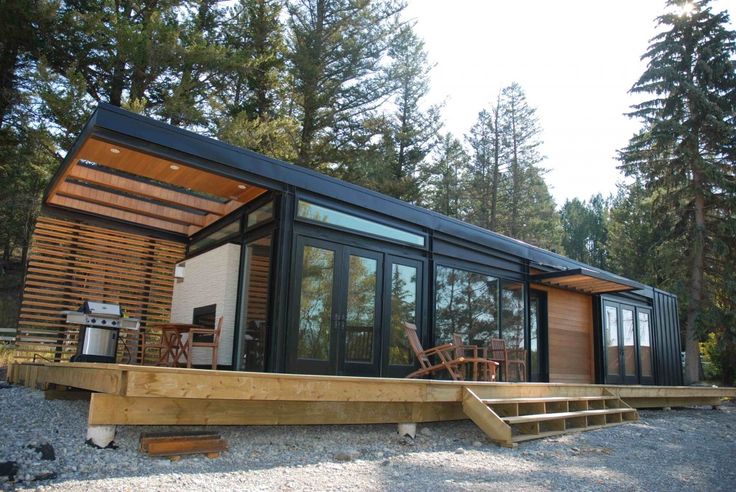 First, you find the piece of land where you want to build your home. The setting will help you decide on the design and plan of the house. Next, you check the needed permits; look into the utilities and agree on a design. You will have to supply the base on which the home will be installed, and then wait for the delivery of your home.
Choosing a cool design that reflects your character
When speaking about designs, you can take a pick from various styles. Want an industrial design kitchen with a rustic touch? Or ultra sleek, modern, minimalist bachelor place in a remote location? Now it is easier than ever to have the unique cool home you have always wanted.
The easiest customization you can make is to change the exterior. Adding different window styles can greatly change the looks of the house. The roof is another fairly easy, but a change with high impact.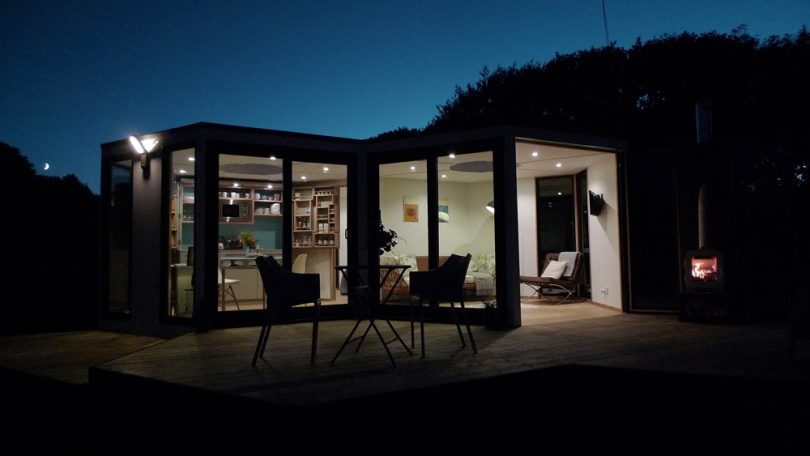 You can add a wooden shingles roof, or maybe a brushed metal roof, or cover the whole roof with photovoltaic cells. Even the smallest of changes can greatly increase the cool factor.
The interior can be modified to your wishes too. After the basic floor plan as been adopted, and the HVAC (Heating, Ventilation Air Conditioning) system is correctly in place, then you can make your interior. You want an all white interior with clean design features or maybe a ranch or estate setup, everything is left to your choosing.
Tips for creating a cool modular home
Adjust according to your needs – if you are single, then you can go with a smaller, sleeker, more modern design. But if you are a young couple that plans on expanding your numbers, then plan accordingly. If the property allows it and it fits your budget, you can add one main house and a smaller one that can serve as a playhouse for the kids when they are smaller, or even serve as a place for your hobbies. Adjusting according to your needs saves you a lot of headaches later on and allows you to have the house that you can turn into a home.
Place the house correctly on your land – if the piece of land allows, place the house way off the street to enable more privacy. If the land is small and in a busy, crowded neighborhood, then use this to your advantage to create an interesting effect and blend the home with the surroundings.
Add a unique exterior – choose a finish of the walls that will make your house stand out. Whether it is wood, stucco, stone or something entirely different, the exterior is the first thing that will attract watchful eyes to your home. Refresh and refine the design with splashes of nice colors to achieve the bigger effect.
Unique details to make a unique living space – a front door custom made for your home; window shutters that add decoration as well as protection; dormers or decorative panels to the roof; maybe stone steps or metal railings… endless ways to have a modular home fitted to your wishes.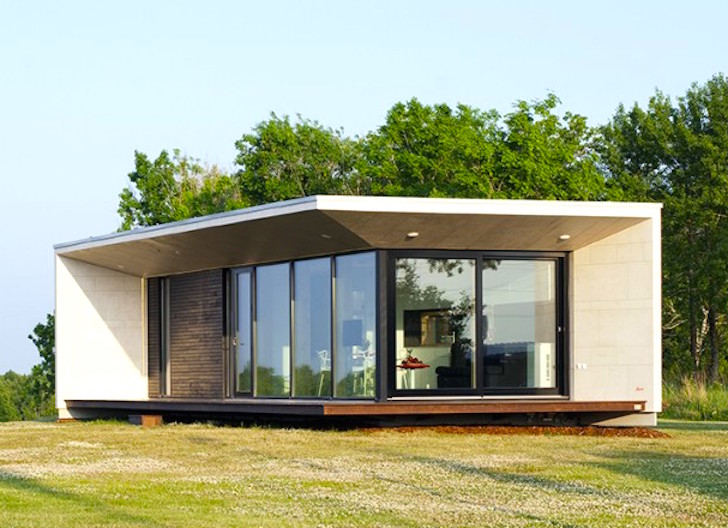 Cool modular home designers
Only a small number of manufacturers offer "as seen" modular homes to cut on the cost of production and increase productivity by building one exact design. Many more manufacturers offer modular homes with infinite customizable options.
But we have taken the time and done an in depth research of such manufacturers, and below we have listed our picks for the most creative, innovative designers of modular homes.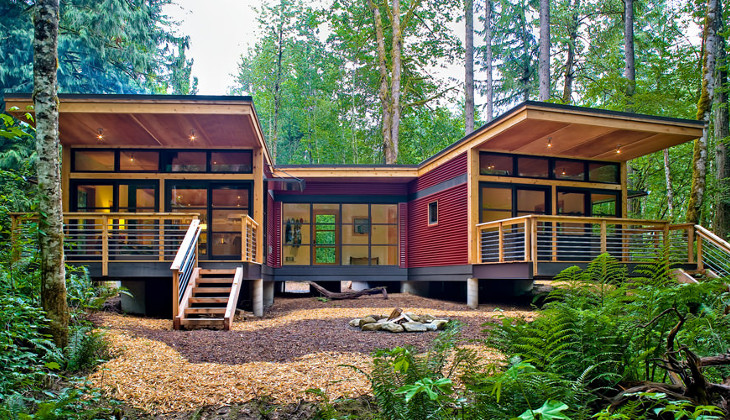 (Note: This is a list of designers with no particular order, we do not represent any of them nor we have any affiliation with them.)
MA Modular – the Texas based company offers imaginative designs and solutions with many advantages. You will have a say in the design and the company promises that your home will be delivered in about 180 days.
Method Homes – you will communicate with experienced architects that will tailor your new home to your exact wishes. Their designs vary from modern to cottage style and you will be amazed what they offer.
Blu Homes – this company offers seven basic designs that expand according to your wishes. You can even choose to add – on pods to get even more space.
LivingHomes – a company famous for eco – friendly production, they offer amazing designs made by world famous architects.
Rocio Romero – designer company that makes living with nature easy. Their designs are cool, slick, and elegant and open with signature floor to ceiling windows bringing the nature closer to you.
House Port – designer company famous for its unique flat galvanized metal roof. These homes are made from "cubes" that are combined into the desired layout and make for a cool living space.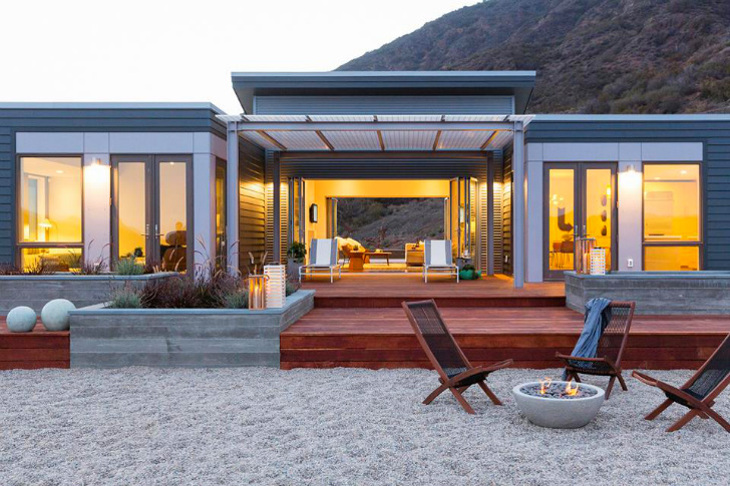 To finish up
It is now easier than ever to have a unique, cool modular home that will be the reflection of you. Having all the features of a modular home, the various incorporated design styles, and features, and the possibility to install them almost anywhere – the fast delivery of a quality modular home at an affordable price is the way to go.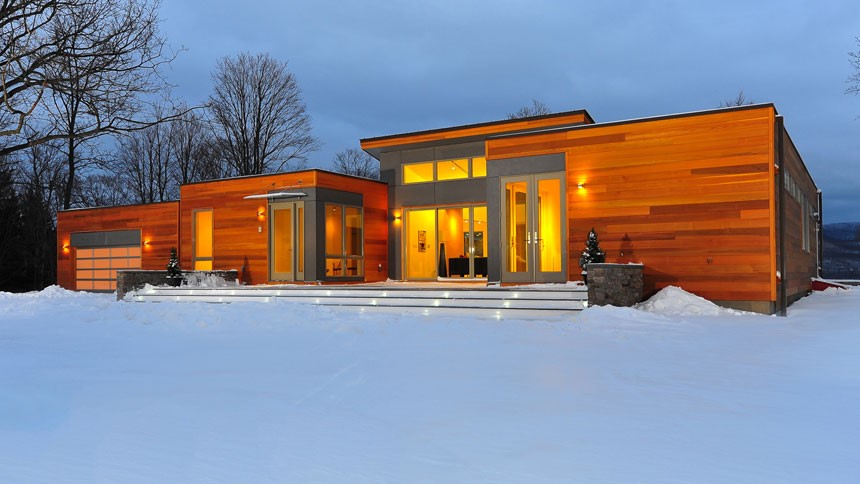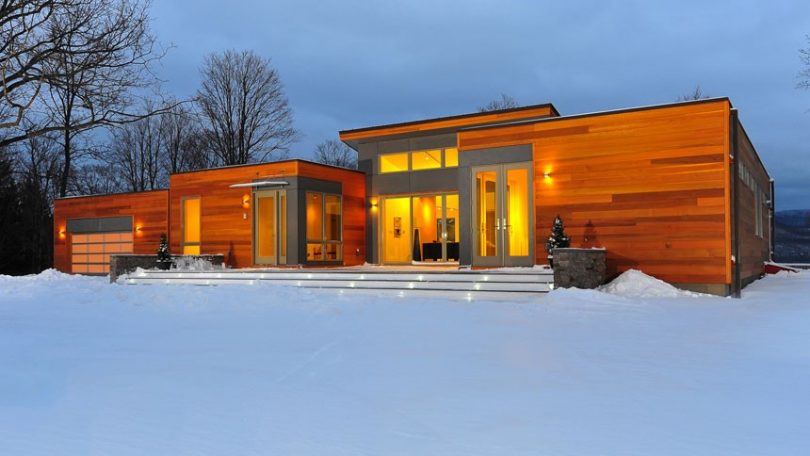 Already have a cool modular home? Share your photos, thoughts, and experiences with us in the comments section below.