The popularity of Modular homes is on the rise. According to Global Industry Analysts Inc., shipping of modular houses in the U.S. is expected to hit 112,000 units next year. As more people embrace modular housing, understanding how to buy a modular home is becoming increasingly necessary.
It is no surprise that many people are choosing modular homes instead of the conventionally built ones. Modular homes, also referred to as prefabricated (prefab) homes are typically relatively inexpensive and environmentally friendly. In addition, most of them have sleek and modern designs.
The main difference between modular homes and conventionally built ones is the fact that modular homes are built in parts in a factory and then transported to the intended location where they are assembled together. These segments are called "modules" from which the word "modular" is coined.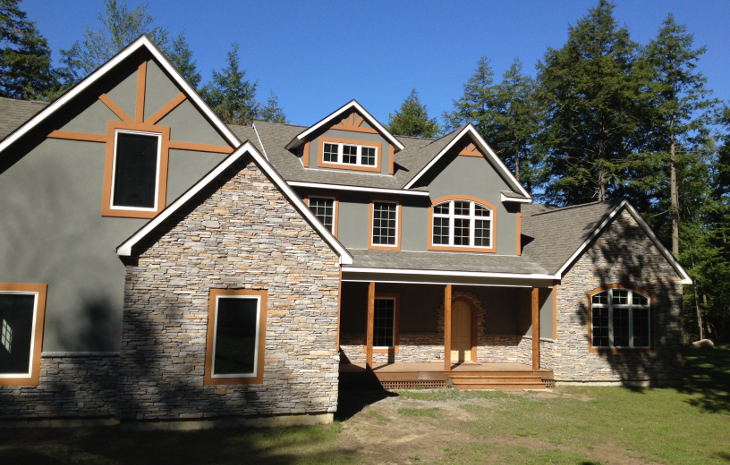 A typical prefabricated housing project includes thorough inspections by a third party to make certain that the home meets all building codes of the state in which it will be set up. Add this to the fact that the construction of modular homes takes place in a controlled factory environment and you will understand the appeal of prefab homes over conventionally built homes.
Now, if the idea of buying a modular home is beginning to sound pretty interesting, consider the following seven steps towards buying a prefabricated home that will exceed your expectations.
Step One: Consider the pros and cons
While there is a general consensus that modular homes have more pros than cons, buying a modular home is not always the best path to take. As you may realize once you begin the buying process, some pros and cons are location-dependent.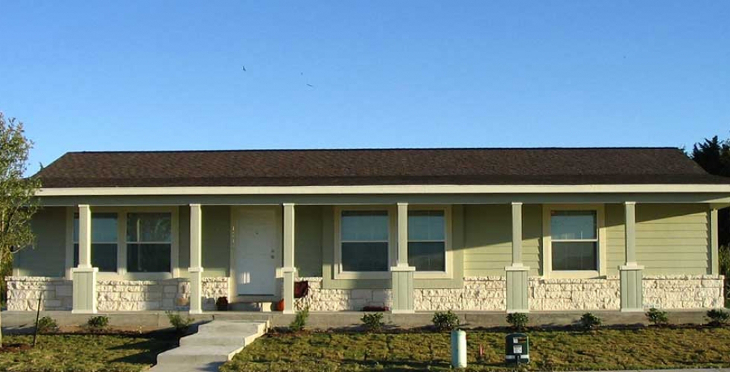 People who live on the Gulf Coast of Texas, for instance, have to contend with the laws that prohibit constructing modular or mobile homes within a prescribed distance from the coastline. Therefore, you must understand the laws in your state that govern prefab housing projects before you get started. All the same, here are common pros and cons of modular homes.
Pros of modular homes
Cost effectiveness
Regardless of how much anyone has in the bank, we all do everything we can to get the best bargains when buying a new home. We aim to do so without ending up with a hovel for a home. This is what makes modular homes such an attractive option for so many people.
Because modular homes are constructed in factories and in bulk, manufacturers are able to source raw materials at reduced prices. This reduction in the cost of materials translates to lower retail prices for the modules with which you will construct your home.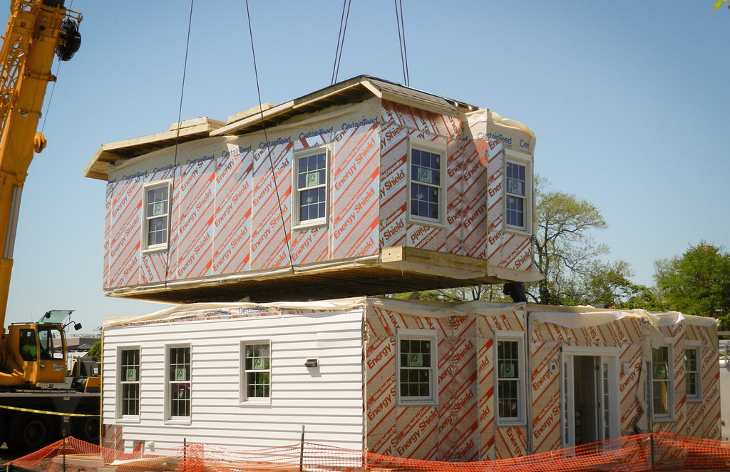 Construction delays caused by the unpredictability of the weather are another reason why modular homes are often less expensive compared to site-built homes. Moreover, the builder does not have to deal with the potential theft of materials in the course of the building process.
Quick Turnaround
By deciding to buy a modular home instead of building your home on-site, you essentially reduce the time it takes to have a finished house from 6 or more months to 2 or 3 months. This is good news for homebuyers who live in locations that have adverse weather patterns and shorter building seasons.
Quality Control
Homes built in a factory are usually of higher quality than site-built homes. This is because manufacturers have access to the latest building technology and build the homes in a climate-controlled environment where building materials are not exposed to weather elements that weaken their sturdiness.
Design flexibility
Home buyers who choose to buy modular homes can choose from limitless home designs. Most modular home sellers also accommodate customization to fit a customer's particular preference.
Energy efficiency
By virtue of how they are designed and constructed, modular homes are generally tighter, allowing for less infiltration of air and cutting-edge energy efficiency. This results in lower costs for heating and cooling the house.
Cons of modular homes
Shipping costs
Based on the proximity of your location to the prefab home factory and the ease of access of that location, the shipping costs can add up.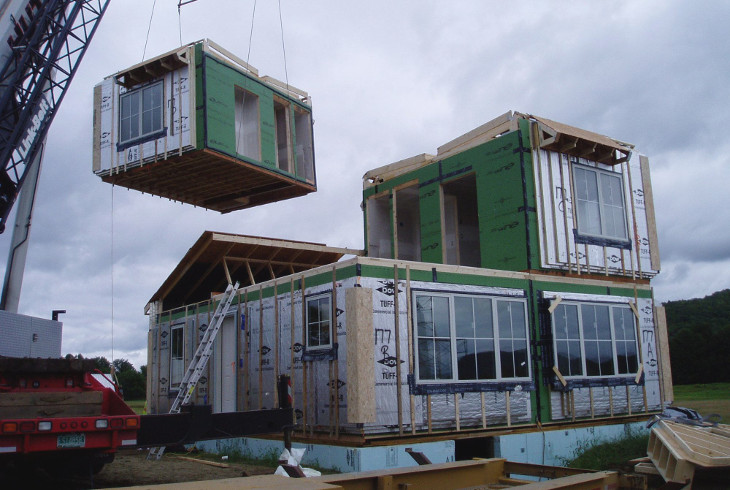 You'll want to try and find a manufacturer that is relatively close to the site of your future home to try and keep these costs to a minimum.
Replacing flooring
Carpets are typically installed first before walls are fixed into place. This makes replacing flooring significantly more difficult than in a traditional home.
Remodeling costs
In an attempt to reduce the costs of building modular homes, manufacturers often make decisions that can become hindrances to later remodeling and upgrading. For instance, a manufacturer may make a modular home with small-sized kitchen and bathroom doors, making the process of replacing them cumbersome and expensive.
Step Two: Choose a location
An apprehensive home buyer understands that finding the perfect location to install his modular home cannot be overemphasized. Whatever happens, resist the temptation of hastily buying a piece of land on which to set up your modular home.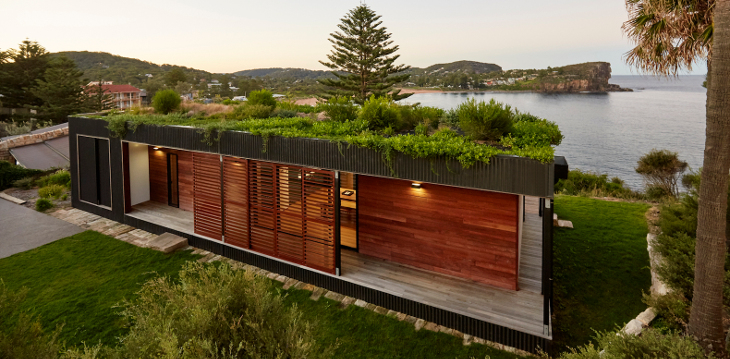 It is not uncommon to find prefab home owners who are frustrated at the design of their home yet the location they chose is the real culprit.
Characteristics of a good location for a modular home
A wide lot
It goes without saying that having a large piece of land is better than a small one, regardless of the size of the modular home you intend to buy. Having a wide lot makes it possible for you to create a driveway as well as a beautiful lawn.
You could also transform a portion of the lot into a garden, which will surround your home in a green environment and make it stand out even more.
Availability of standing water
Be sure to buy your land in an area close to a reliable water source such as a deep well. The last thing you want is to start dealing with water scarcity as soon as you move into your prefabricated home.
The type of soil in the land
The type of soil in the land can critically influence the type of constructions you can make on a given location. Make sure to do your due diligence to find out the type of structures that the soil in your location can handle and decide if you would rather move to another location or change the modular house to buy.
The neighborhood around your modular home location
Take time to check out the locality and its periphery for social and government amenities like schools, work locations, government offices and churches.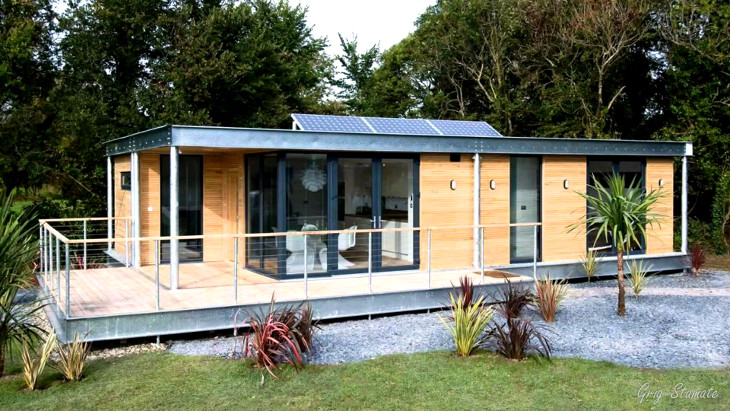 Additionally, choose a location whose neighborhood feels safe and comfortable. Consider the neighbors' habits and whether you can tolerate or enjoy their lifestyles.
Future government plans in the locality
Understanding the government plans in an area will help you decide whether the apparent comfort of living there will be short-lived.
For instance, the government could be planning to build a highway close by, meaning your peaceful life would be turned upside down when the building process begins and when the highway becomes operational. Another thing to look out for is if there are plans to turn the the neighborhood into a business avenue.
Step Three: Choose the perfect manufacturer and general contractor
A modular home manufacturer can make or break your project and with it your hopes of living in your dream home. Therefore, you should not shy away from taking all the time you think you need to find a manufacturer that will understand your vision and create a home solution that will gratify your desire.
Things to consider when choosing a modular manufacturer
The manufacturer's factory location
The location of a manufacturer's factory vis-à-vis your preferred location for your prefabricated home is extremely important. At the end of the building process, you will need to move your modules from the factory to your location. Hence, the further the factory is from your location, the higher the shipping costs.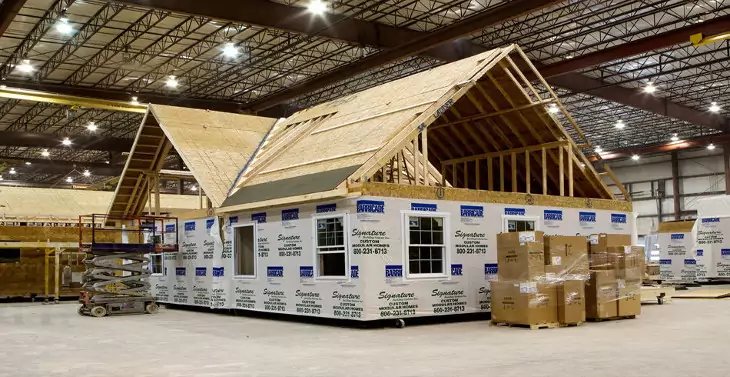 In the United States, some modular home manufacturers have close to ten factories distributed across several states. Choose a manufacturer that has a factory close by so that you can plan a tour of their facility and interrogate their building process.
The type of home you want
It would make little sense to hire a manufacturer with little or no expertise in building the type of prefabricated home you want. While all manufacturers have rustic, standard floor plans you can choose from, you should choose the one who has a considerable portfolio building homes similar to what you are going for.
For home buyers who want a modern modular home, you may have to find a specialty manufacturer. This is because standard manufacturers rarely build modern homes. But for classic homes like two stories, mansion homes, ranches, colonial and cape cod, a standard manufacturer should have the floor plans to deliver value for your money.
The manufacturer's appliance partnerships
The majority of manufacturers maintain a number of partnerships with appliance brands. One appliance brand might provide the kitchen appliances while the other may provide bath fixtures. On the other hand, some manufacturers may give you the liberty to choose an appliance company.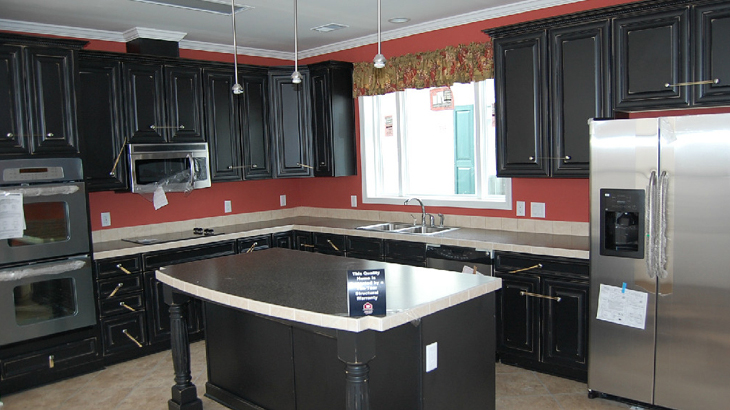 Nevertheless, it is often better to work with your manufacturer's appliance contacts who can easily give incredible discounts based on past, present and potential future working relationships.
Choosing the right general contractor
Since finding a quality general contractor can be such a difficult process, manufacturers can often connect you with their network of builders. If you trust your manufacturer, chances are that the contractor they will connect you to is also trustworthy.
Your manufacturer can calm your worries about those general contractors that could make your modular home buying process a sheer disaster. The last thing you want is a greedy contractor who has little interest in delivering value for the money you are paying him.
All the same, sometimes you might have to find a general contractor yourself, especially if your location is far away from the manufacturer's area of operation, where he does not have any contacts. In any case, a local contractor familiar with assembling modules will almost always be cheaper to hire than finding one from a far off place.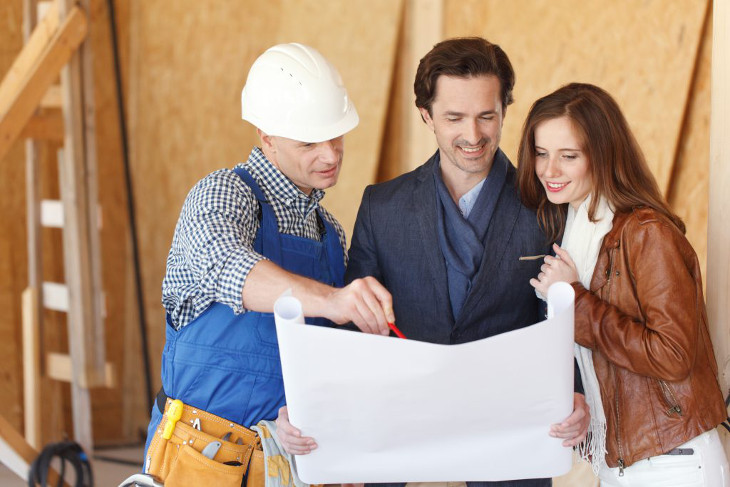 Whichever the case, the contractor will typically be independent from the manufacturer and you will need to agree on the terms of work before he can commence with the module assembly process. Moreover, a competent general contractor will take you through the entire process and help you comprehend the magnitude of the project as well as his expectations from you to help facilitate a smooth process.
Step Four: Decide on a floor plan
While the process of finding the floor plan of your dream house is an exciting prospect, many home buyers who have gone through the process would be the first to admit that it can sometimes be quite overwhelming. Knowing the factors to consider when making this decision is therefore an essential part of ending up with the right floor plan.
Things to consider when choosing a floor plan
The number of people that will be living in your prefab home
The number of bathrooms and bedrooms will be determined by how many people will be living under your roof. Moreover, this number will dictate the size of your storage spaces such as linen and garment closets.
Your budget
In addition to the fact that the bigger you want your modular home the bigger your budget will be, you should consider the maintenance costs that you will have to deal with on a regular basis. Furthermore, you must calculate the cost of insurance and taxes against what you can afford.
Additions like the garage, basement and attic space
A basement, deck, balcony, attic space or garage should not be an afterthought. Incorporate these additions to your plan and discuss your vision of your space with the modular home manufacturer.
Dedicated rooms or an open concept
Every family has its established norms; some families would rather an open concept than dedicated rooms. Open concepts are particularly a good option for parents with small kids that they need to keep a constant eye. Those who enjoy hanging art on the walls might find that dedicated rooms will make more sense than large open spaces.
Your future plans
If you intend to add some home appliances in future like extra-large refrigerators, wine coolers, etc., it might be in your best interests to choose a floor plan that will allow you to make these adjustments.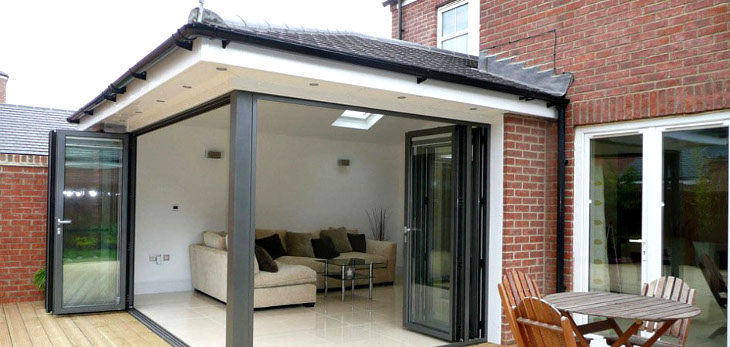 Because it is impractical to call your manufacturer or general contractor to adjust your home every time you buy something new, make sure the floor plans you approve are not too rigid to accommodate future growth.
Step Five: Calculate the costs
While modular homes are typically about 15 to 20% cheaper than stick-frame homes, some locations and other unique factors could make your modular home more expensive than average. That is why you should calculate the amount of money you need from the design stage all the way to having your modular home ready to be occupied.
Moreover, you must keep in mind that there are costs that the manufacturer will not have factored in when he presents you with his base price. These costs include plumbing, electrical work, duct work, septic tank installation, adding a basement, etc. If you decide to tweak the manufacturer's original plan to add things like hardwood floors instead of carpets, the costs will climb.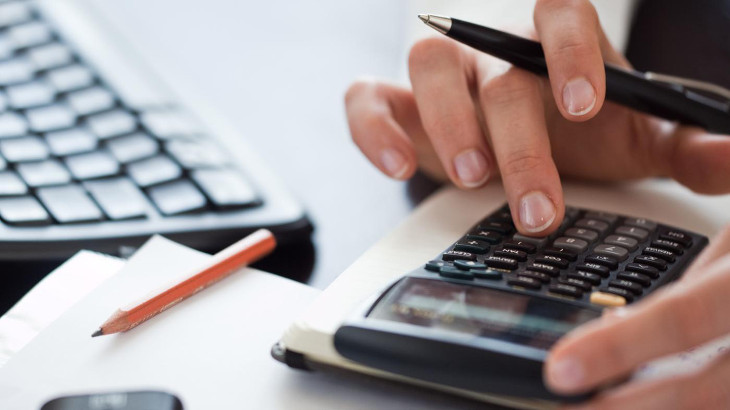 Sometimes the additional costs can be as high as 20% more than the initial quote you get from the manufacturer. You should also come up with a workable estimate of the costs of assembling the modules on-site. Consider the location's landscape and how much money you will need to spend to create the space where the modules will be assembled.
Step Six: Choose a financing option
Unlike a few years back, getting mortgage lenders to provide you with financing to buy a modular home has become quite easy. This is because mortgage lenders now understand that modular homes are structurally just as robust (sometimes even more) as site-built homes.
Consequently, you should be able to make your choice from a number of financing options similar to those available to permanent home builders. All the same, they do require that the modular home that they will be financing have a permanent foundation on a location that the borrower owns.
Throughout the course of building the prefab home, you, the borrower, will receive money from your mortgage lender the same way they disburse money to other people building their homes.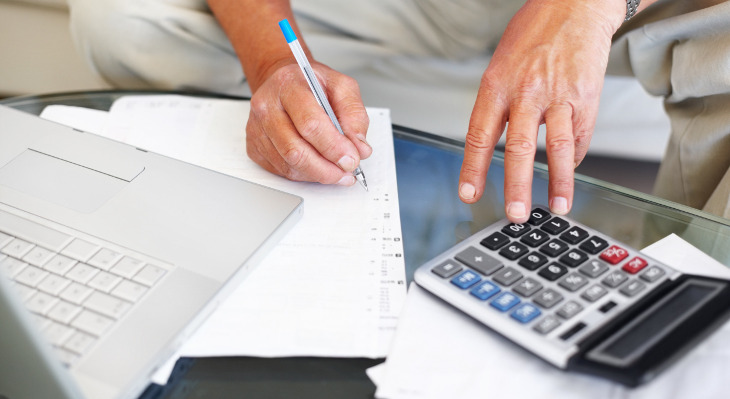 The majority of mortgage lenders requires borrowers to make interest-only payments during the course of the construction of a modular home. And because the construction of modular homes does not take very long, interest-only payments will last only a short while, saving the home buyer an incredible amount of money.
Before a lender can finance your prefab home project, they will review your assets, liabilities, income, employment and credit history. Before you start the loan application process, ensure you have the documentation you need to speed up the review and consequent release of funds.
In addition, you should resist the temptation of over-committing on loan repayment. Do a review of your income streams and their longevity plus your average cost of living every month. Use this information to determine the amount of money you can afford to pay back the loan without exerting strain on your lifestyle.
After your bank or mortgage lender preapproves you for a loan, it is time to contact a financial adviser to take you through the different packages your lender is offering you.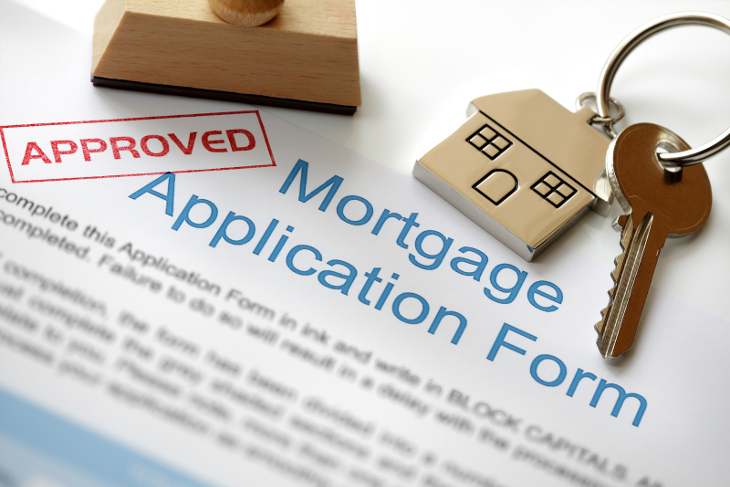 The independent financial adviser will add his or her input on whether he thinks you should take a loan with a variable or a fixed rate, whether you should ask for a 20 or 30-year repayment period and how much money you should send the lender every month in loan repayment.
Some modular home sellers also provide financing options to their customers. Thus, you should ask your prefabricated home seller whether they have such arrangements in place.
Step Seven: Make payments and supervise assembly
Now that you have decided on the location, found the perfect manufacturer and chosen the right financing option for you, it is time to make payments. Pay for the land on which you want to build, pay your manufacturer to start building the prefab home and hire a general contractor. Throughout the building process, you must keep in touch with everyone involved to ensure everything happens on schedule and on budget.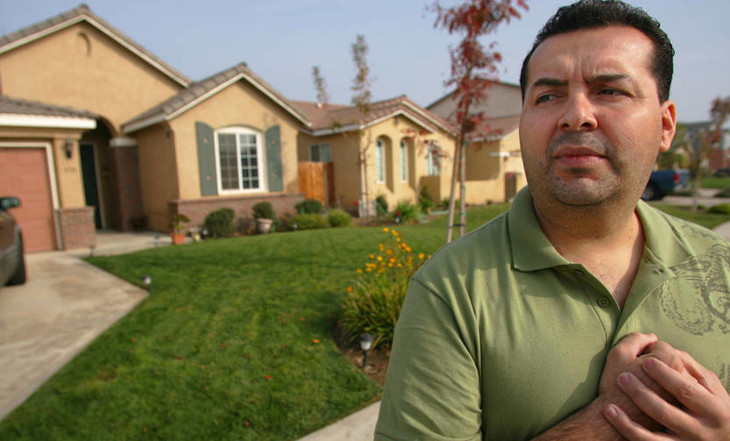 The average waiting period from the time the construction process begins to the moment you move into your modular home is two to three months. This is a big difference from the 6-12 months that most on-site home construction projects take.
All the same, it is important that you have a place to stay until the completion of your modular home. While factory delays are uncommon, they do take place once in a while. You should, therefore, be ready for any eventuality, however unlikely.
The future of modular homes looks bright
Since the early years of the 20th century, when the conversation about modular homes began, there have been numerous shifts and advances in technology involved as well as in things like computer design.  Now, it is possible to buy a modular home that can outlast a site-built one by a long shot.
Today, modular homes are re-emerging as the preferred solution for affordable and eco-friendly housing after a number of years of sluggish growth following the 2008 financial crisis. Manufacturers of prefabricated homes are targeting baby boomers who now have some cash to spare and want to settle down in their own homes without spending a fortune on building their dream homes.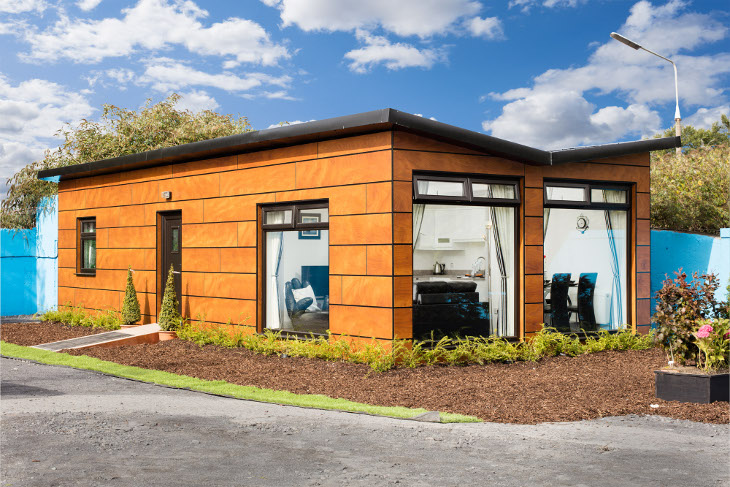 Modular homes market watchers predict a 2.6% annual growth rate in this niche for the next few years. Now you know what you need to do to own your own modular home that looks like how you envisioned your dream home should look like. As you know by now, it is not as expensive or as complicated as you may have initially thought.
Any questions? If you think of something you would like to know that is not covered in this article, send in your thoughts and we'll do our best to answer?
On the other hand, if you have some experience purchasing a modular home and would like to add something we missed please get in touch by leaving a comment below.