There is a saying that says "A house is made of bricks and beams, a home is made of love and dreams." We can all imagine ourselves living in a big house, with plenty of space, elegant decorations, a customized kitchen and bathroom, large driveway and two garages.
One might think that living in a house like that is just a dream, something that an average person could never afford. But what if we told you that you don't need to spend millions in order to live in a dream house like that? What if you could build your own mansion? With the modular home industry on the rise, building luxury modular homes has become almost an everyday thing.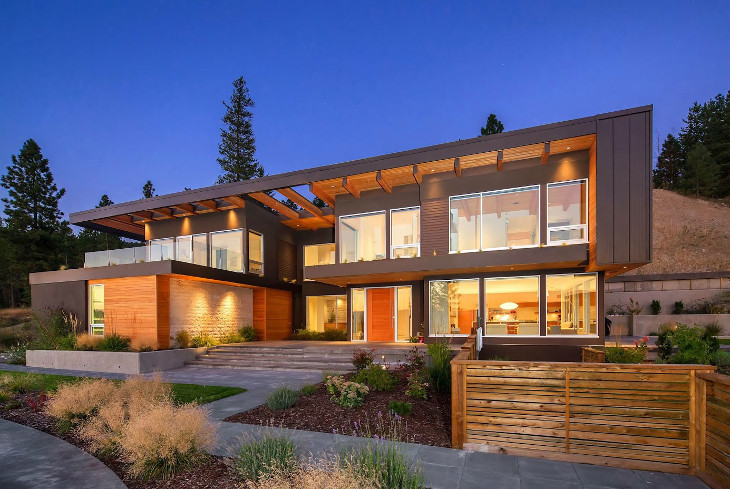 You want to know why? In this article we shall examine all aspects of building this new type of elegant home. We'll see all ups and downs and all that you have to deal with and take advantage of so that you can have your dream house.
A closer look
It's been a long time since modular homes were just cheap and easy-to-build small homes with simple designs. For a while now modular home builders manufacture large, custom homes with everything you need and can think of. These houses are built indoors, just like any other modular home—there is no difference regarding the process.
What separates luxury modular homes is their size, often custom design and, of course, the price. Although it may vary from builder to builder, these more intricate homes can start at $300,000 and higher. Their most default layout offers a large living space, two stories, lots of bedrooms and more than one garage. In order to get a better perspective, here is a basic layout for most this type of home:
Large living room
4 bedrooms
2,5 bathrooms
2 garages
Two stories
Kitchen
Dining room
As mentioned earlier, all these elements are built indoors with strict quality standards safe from weather and other outdoor factors.
How luxury modular homes compare to on-site built homes
Everything in this world has it positive and negative aspects. The same goes for luxury homes. You can only create a list of good sides and the bad sides and compare it to see the real difference between a modular and on-site built home. Once you're done, you can decide which option is best suited for you. In order to give you a hint, let's check out how luxury modular homes compare to on-site homes.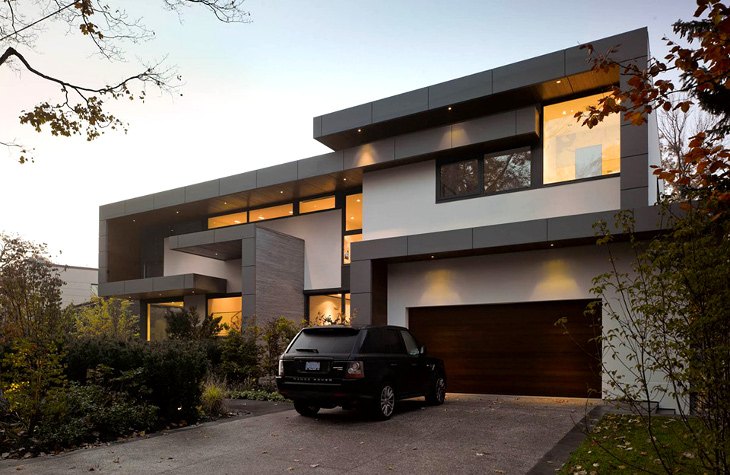 Modular homes are built indoors. This keeps the entire process independent of any outdoor conditions. It could be raining bricks and your home would still be under construction. On the other side, when you build your home directly on-site, you can't build during bad weather.
This is important because of the overall price of your project. All delays and setbacks cost money, and when you spend so much money building a luxury home, you want to save as much as you can.
Luxury houses can undergo complete customization. There are almost unlimited possibilities for customizations when you're building modular. At any given moment you can change your mind and alter your design. With standard house building customizations are pretty much restricted.
And if you're building a large luxury home you want to have as many options open as possible. You can customize a standard house, but it will cost you much more than modular home customization.
When it comes to appearance, in most cases you can't tell the difference between a large modular home and a mansion built on-site. They can both look the same and they can have the same features and structure. The only one who can tell the difference is you.
There are no major differences in terms of durability and resale value. With time, both modular homes and standard homes increase their value and both can take years before you need to renew or repair them.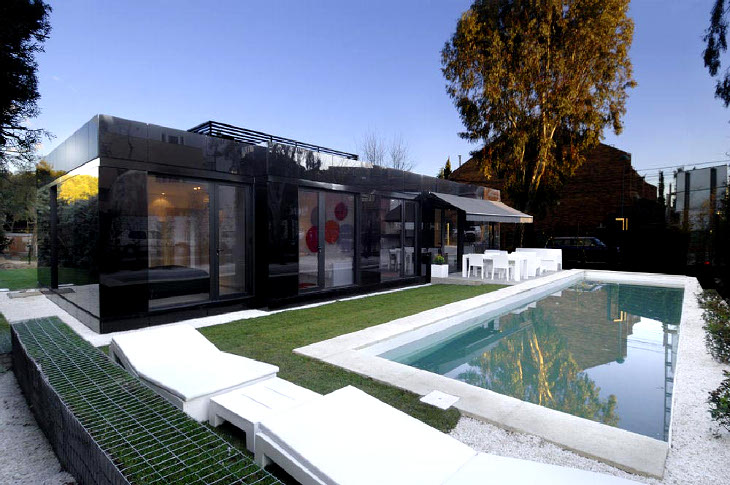 Modular homes use the most up to date materials with high quality standards. When your house is being built, it's under constant supervision and quality control. Workers in modular home building companies are skilled and build homes every day, which contributes to their experience.
Economically, modular homes have the upper hand. They take less time to build and therefore cost less money, which leaves you more time to pay your mortgage. The fact that it's being built indoors saves material because it doesn't get ruined by weather or poor storing.
When you're building on-site, you get a lot of excess material that you can barely use for anything. Bottom line, building a luxury modular home is more lucrative than building a large, expensive house on-site.
Home design and other costs
There are three most important issues involving the design and the construction of your home. Each of them requires your time and money if you want your home to be properly built. Here are a few tips on how to deal with manufacturers, general constructors, land and a mortgage.
Manufacturer
Building a luxury home for you and your family is a lot of work. But not all of it is hard, picking the best home design is a fun process and you want to enjoy it. Most modular homes manufacturers have pre-made designs they can offer you. And one of the perks of building a luxury modular house is that you can customize any design or even use CAD (Computer Aided Design) to create your own structure.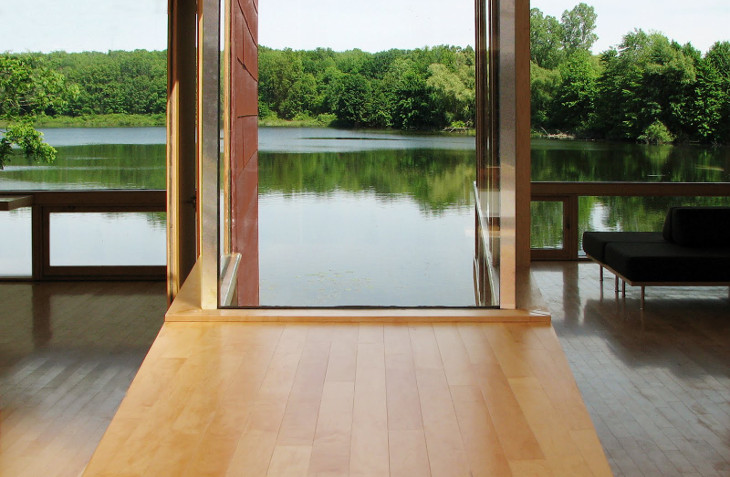 You can design it any way you want, have as many bedrooms as you wish, more than one garage, a large porch with a hot tub–it's all up to you. Browse for modular home builders and get as many options as you can. See who has the best offer in terms of time, material and money.
Contractor
Keep in mind, though, that your manufacturer will give you the price of your home, but not of the whole project. In order to build your home you need to find a good general constructor. The general constructor company will place your modular home on its foundations, button up your home and perform any last minute customizations.
You want to find a constructor with experience but with an affordable price rate. So, once you get your design ready, pay a visit to a few GC firms and see how much they'll ask for the job. Also, pay attention to the estimated time to finish the job. You don't want the building process to last too long.
Buying a land
When it comes to buying a piece of land for your home, it's not as easy of a task as it might seem. You need to be safe, so don't forget to check your soil for any pollutions, both chemical and biological. Nobody wants to build a home on a chemical wasteland. Also, be sure that the terrain is properly flat, just to cut unnecessary machine-hours expenses.
Your luxury home can be placed on both crawling space and concrete foundation. Depending on its size, you will have to make sure that your land can hold the weight of your home, and that you're using appropriate foundation.
Another important issue is the location of your land. Keep in mind that modular homes arrive via large trucks so you will need a clear approach area. Also, you need to make sure that you can get a building permit for your land. You can't start your construction unless your land is suitable for home construction.
Also, check for the availability of town utility system. You need your home connected to town's power, gas and water supply. You don't want to waste too much money on that process just because you bought a marginally cheaper piece of land.
Mortgage
Unless you can cash-out several hundreds of thousands, you'll need to go to the bank and talk about a loan. The good thing is that banks have a special kind of offer for people that want to build a house. And yes, it applies to building modular homes as well, with the same terms you'd get if you were building a standard home.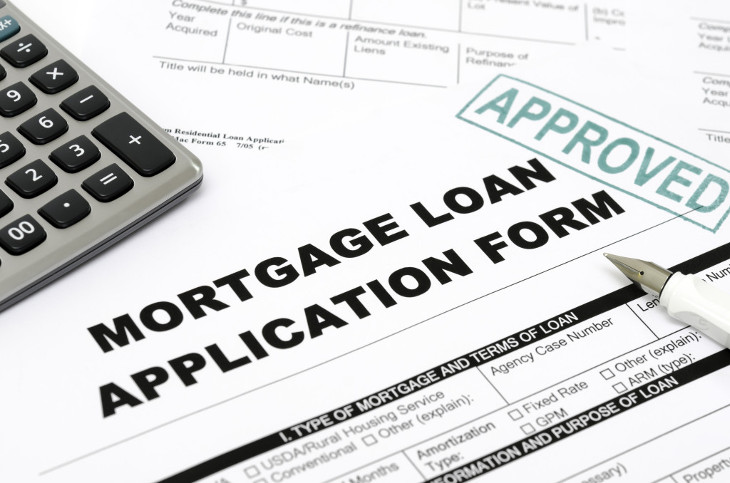 When you get to the bank you'll want to ask for a construction-to-permanent loan. These loans go out in two stages. The first stage of the loan is for the construction period, when you buy your land, pay the manufacturer and the general constructor.
The second stage comes when your home is finished and then your loan becomes permanent mortgage. In order to get your loan, you need to through several stages of talks with your banker and do quite a bit of paper gathering.
Exterior design
You want your home to be breathtaking from the outside. You can design your own exterior and show it to your manufacturer, or you can customize an existing design. Pick the color of your home, materials for the exterior, even the decorations. Let's take a look at some different things you can do to give your home that special touch.
What makes your home luxurious
Your home needs to be functional and practical, but if you want it to give it that luxurious look, you need to pay attention to details. So let's go through some exterior features you can use and make your home look like a rock star's mansion.
Facade – This is the first thing that people notice on your home. With clever and elegant façade solutions, you can make your home look luxurious and fancy. Try using brick or stone materials for your façade. They might come a bit pricey, but the achieved look will be well worth it.
Windows – Setting up your house with elegant windows made of PVC or metal can give your home that expensive look that you search for. Pay attention that the color of your window frames matches the color of other exterior features. You might consider placing some colored or reflective glass on your windows.
Doors – Make your home look like a stronghold with some solid, carved hardwood front doors. Be sure to use some decorated handles and strong locks. Your home will look like a good target for thieves so it's a good idea to take extra precautions.
Pillars – You can place some decorative wooden or marble pillars on your porch and give your home stability and a generally classy look.
Interior design
Once your exterior takes the breath away from your visitors, it's time for you interior to knock them off their feet. To accomplish this, you will need custom kitchen elements, premium flooring, top-grade home appliances and most importantly, a unique layout.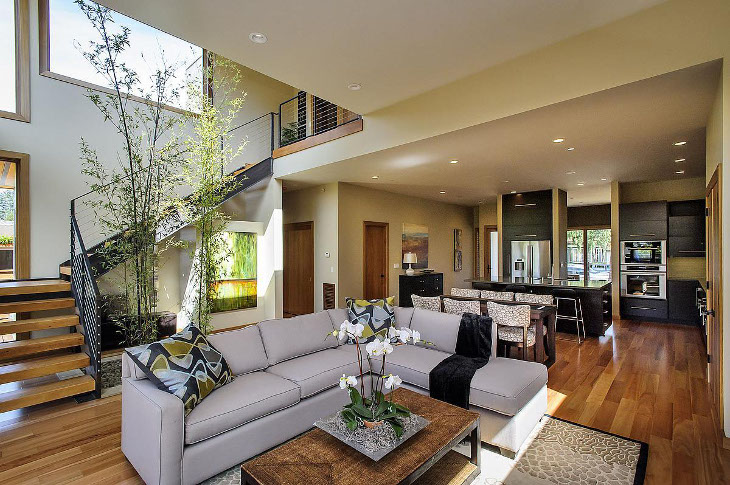 Plan your home the way you want it to be and then enjoy the fruits of your labor. Let's consider a few ideas to make your interior sparkle with luxury and class.
Kitchen – Getting a custom made kitchen can give your interior that "bling" that will set your home apart. Granite countertops are a classic sign of luxury and high class. Another great asset could be a nice wine rack with some fine brands of wine. Or, something different that really makes a kitchen classy is an elegant cocktail bar.
Bathroom – Nothing screams luxury like a king size bathtub and Italian bathroom tiles. Give your bathroom a treat with these two simple features and your guests will be breath taken.
Lamps and other decorations – Get yourself some custom made lamps. Browse for hand-made lamps made from natural materials that are elegantly designed. Place them in the corners of your home and see your house well lit and decorated. Small wooden decorative tables are also a great way to make your home look as luxurious as it gets. Place some nice pictures on your walls, but don't overdo it.
Flooring – With all the fancy elements and decorations, you just can't afford anything less than a solid hardwood flooring. This one is simply a "MUST" and there's no argue about it.
Drapes – Place some custom made drapes on your windows, your house will look warmer and more elegant with some nice, large drapes that match your furniture.
Things to watch out for
There are always some things that you have to keep in mind when building a luxury house. The expenses are larger than with smaller and less attractive homes.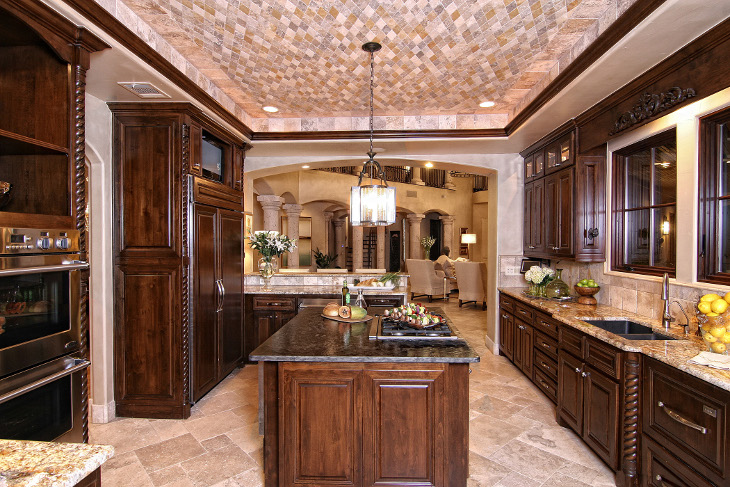 The risks are greater and there's more stuff to fix when you have a large house that you want to keep looking good. So let's see what things we have to watch out for with luxury homes.
More expensive insurance
In terms of insurance, it doesn't matter if you own a modular or a standard home. Insurance companies have the same rates and view them in the same manner. With that in mind, your insurance costs depend entirely on your house's estimated worth. Also, it's important to get a good insurance company, one that has experience in luxury homes insurance.
There are a lot of different elements of this type of insurance that you need to keep an eye out for, such as the replacement value for certain items. Make sure you're fully covered to avoid any unwanted stress in the event of damage or theft to your home.
Higher theft risk
Large houses with expensive exteriors are a natural magnet for thieves. No matter if you live in a peaceful neighborhood, you have to be prepared. It goes without saying that between a small family house and a large, expensive mansion, thieves will always go for the larger one.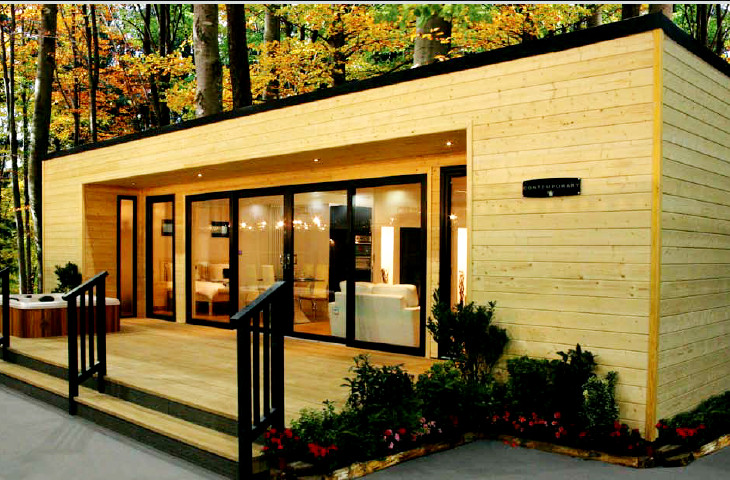 In order to prepare your home for possible invaders and keep your family safe, you might need a good security system.  You can browse for security companies and see which best suites you.
More maintenance costs
We mentioned earlier that larger homes have more assets you need to take care of. There's just simply more rooms and more furniture to maintain. Besides that, you have to maintain utilities and plumbing, you don't want a broken water pipe to ruin your hardwood floor. And even if you manage to maintain all your assets to work with no problems, there's always something to repair around the house; even more so if it's a big house.
Another issue are larger electricity and other bills. You need more energy to heat or cool large home, so pay attention. You need to be careful with your thermostat, lights and other power consumers.
Conclusion
There are many ways to build a safe nest for you and your loved ones. With modern technology and new ways of building getting better by the day, luxury homes are becoming affordable to large number of people. With each progress and new material, life in a mansion with lots of rooms and modern design is getting one step closer to every family.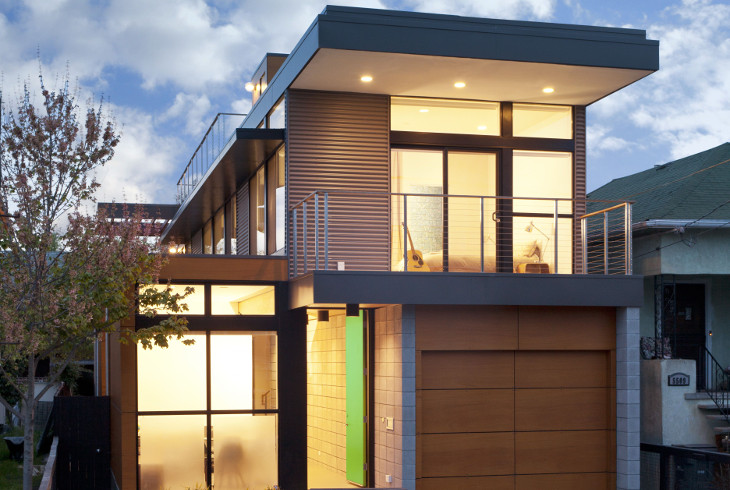 In this article we saw all the benefits of building an expensive modular house. We saw how quickly it can be built, what we have to look out for and how to decide who to hire for the job.
Compared to other building systems, luxury modular homes are better in almost every aspect. They take less to build, they cost less, they are as strong as any standard home and requirements for a mortgage are the same. Even the insurance companies don't make difference between modular homes and standard homes. You can insure your home just as you would any other.
Any questions about what we've discussed?  Or maybe you have experience building this type of home and would like to share something we've missed?
Send us your thoughts so we can share with our readers. Until then, have fun and happy house hunting!