Mobile homes are basically pre-fabricated structures assembled in a factory. The finished product is transported to a preferred site of the client and varies in design and shape depending on the choices of the one buying it. Unlike contemporary homes, these homes are usually faster and cheaper to construct with homeowners choosing from the different mobile home designs available.
Choosing a design for your new house is what makes the difference in the outcome of the finished product. When choosing one, there a number of factors to be considered.
Factors to Consider When Choosing a Design for Your Mobile Home
Lifestyle
Before choosing your design, consider the ages of your children and other people who will occupy the house. If you have elderly people living with you, the number of stories will be an important aspect. Child safety should also be considered, especially due to the use of stairs.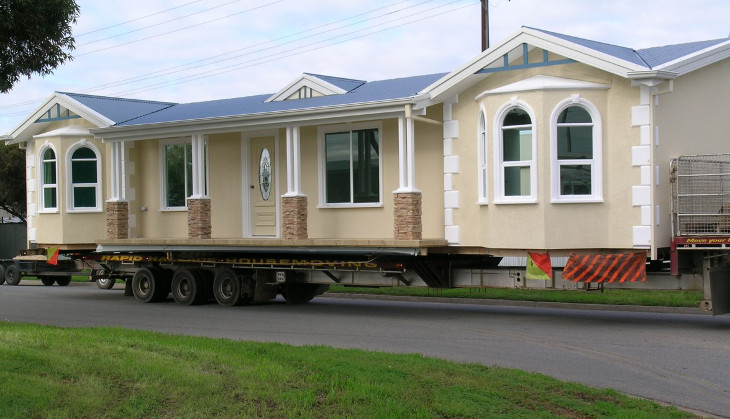 Choose a design that will accommodate them or customize the staircase to suit them. For the elderly, you can opt for an elevator.
Family size
This will determine the number of rooms and space that you need for the house. If you have a large family, you definitely will need more space. This will also influence the number of bathrooms and other rooms in your house.
Cost
Different types of designs will have different costs. Therefore, choose a house design that suits your budget. To get accurate figures for this, work closely with the manufacturer and the architect.
Outdoor space
The space a house will occupy will depend significantly on its design. A bungalow, for instance, will occupy a bigger space than a two-story house. Therefore, choose a house that will give you enough space for your outdoor activities, especially if you love entertaining in a bonfire or you have children who would love to play in the open space.
Size of land
This is an important aspect to consider. Choose a design that properly fits in your piece of land. How your home fits into the land you are going to build on will have a big effect on its aesthetic value.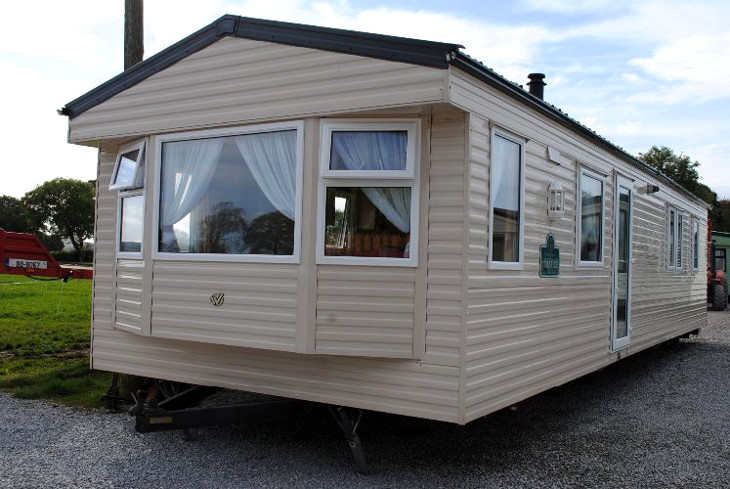 You do not want a bi multi-story home on a small plot of land. This is a waste of space and will likely look bad. Therefore, the size of the land you will be building on will factor in to which design you decide to implement.
Future Modifications
Choose a design that is easily modified in case you want to change a thing here and there in future.
Top 6 Designs to Choose for Your Mobile Home
With these key factors in mind, let's take a look at the different designs that you can choose from when you decide to construct your mobile home.
1. The Bungalow
This is a common design across the world. It can have one or two stories depending on individual preferences.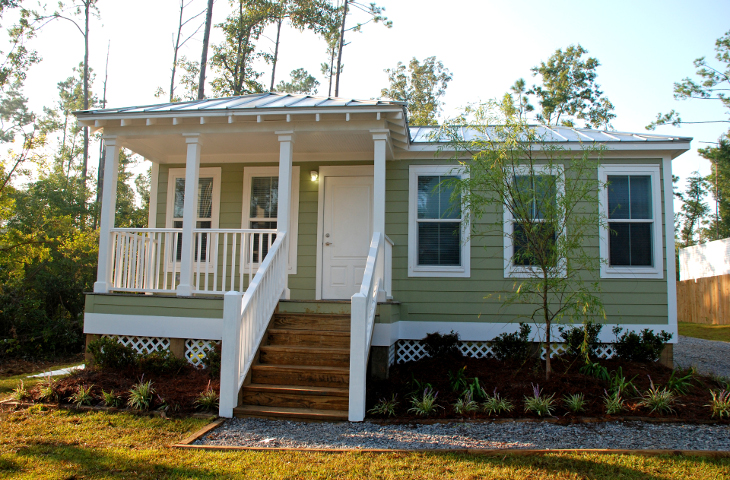 The floor plan of the bungalow makes it stand out. It incorporates a verandah, a balcony, sloping roofs and dormer windows. Other characteristics include:
Broad attics
The entry opens into the family living room
Easy to access the exterior verandas and patios
Large front porch that opens to an outdoor room
Organized and easy flow from one room to another.
To add a personal touch to your bungalow, you can play around with the following ideas;
Color scheme
The color you choose for your house will add appeal and create a personalized touch. Choose a color that matches the theme of your house to create harmony.
The color also has the ability to turn a well-assembled house into a cheap looking, disorganized house if the color schemes and shades are not well balanced. To get the best out of color combinations for the exterior, work with an expert.
Outdoor
A well landscaped outdoor area will really set your home apart. To achieve this, you can work with well-manicured lawns and pathways. Where possible, a swimming pool can also add more class to your house.
Gazebos
A beautiful gazebo centrally placed in your compound will not only provide shade but also a center for aesthetic value for your home. Add it to your house and complete that classical look.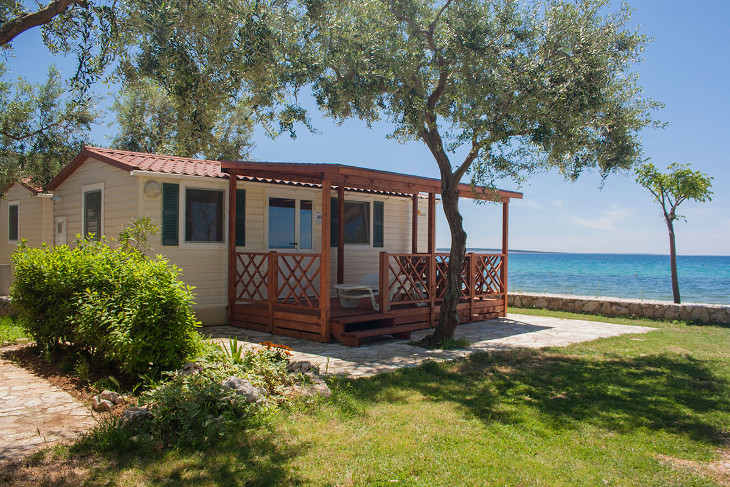 To make it even more beautiful, you can include a rocking chair. This will offer you great pleasure and relaxation, especially during the summer.
Gardens
You can create a garden of roses and lilies across your compound. This creates a natural and beautiful environment in your compound. Nothing beats a classy look than the sight of blossoming rose flowers in the morning. Experiment with them and transform your new home.
2. Cape Cod design
This is a low single storied design. It has a moderately steep pitched roof and a large chimney.
Other distinct features include:
Symmetrical in shape
Narrow eaves and a medium pitch
Visible dormers
Windows come with shutters
The entrance is centrally located and accented with columns
It's usually small in size and very economical to construct. It's highly recommended for small families.
To create a personalized touch for this type of design you can work with the following ideas:
De-clutter
Since these are relatively small houses, avoid putting too much furniture inside of them. Allow yourself enough space to move around. Go for smaller and high quality furniture for this type of design.
Art work
Go for huge but few art pieces for your living area. This should harmonize well with the furniture. You can also go for a large family photo and place it at a central location in your living room
Theme
With this type of design do not over-emphasize on the theme. Play around with different textures and colors that create a contrasting effect.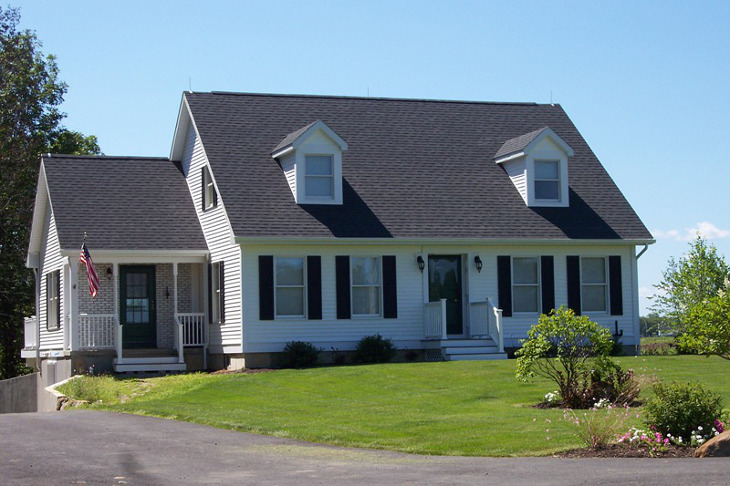 You can combine different shades of colors and incorporate beautiful patterns for the cushions. Work with wall papers to improve on the appearance of the house.
Mirrors
To make the living area look bigger and brighter, add different types of mirrors and have them strategically located. While at it, ensure the house is not cluttered. This will make the room look bigger and it will also create a personalized look.
3. Colonial Revival
This style is mostly preferred by people with a traditional sense of style and values. Though considered conventional, this design has continued to gain popularity due to its ageless design. It has the following features:
A proportioned shape with side doorways on either or both side
Rectangular mass
1 – 2 stories
Features a medium pitch, and a roof with narrow eaves
double-hung windows with correctly proportioned shutters and bay windows.
The entrance is centered and adorned with columns
a covered porch and a paneled door
Brick or wood clapboard is the most common siding
Add a personal touch to this design with the following ideas:
Create a focal point for the house
Go through different pieces of art in your collection. Choose one that you wish to draw attention to. Ensure the piece that you choose does not compete for attention with the rest of your collection.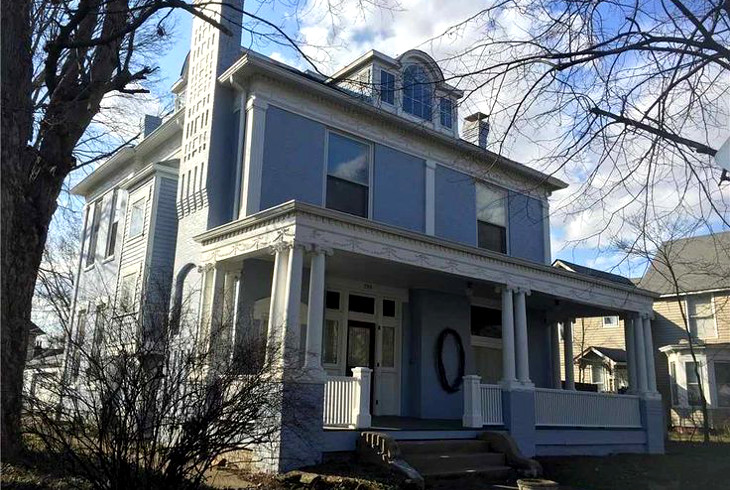 It should distinctively stand out. You can choose from a family portrait, a well done fireplace or a painting.
Scale and proportion
Check the sizes of different items within your house and select an appropriate place for them. A mirror in the hallway may look ideal because of the space but may not be appropriate in the living area. However, a well painted pot with fresh floors will look good placed at the corner of the living room. It brings life and beauty to the area.
Lighting
To create an individualized finish to your house, add different types of lighting. Having a single and central lighting fixture may not give your house the desired effect.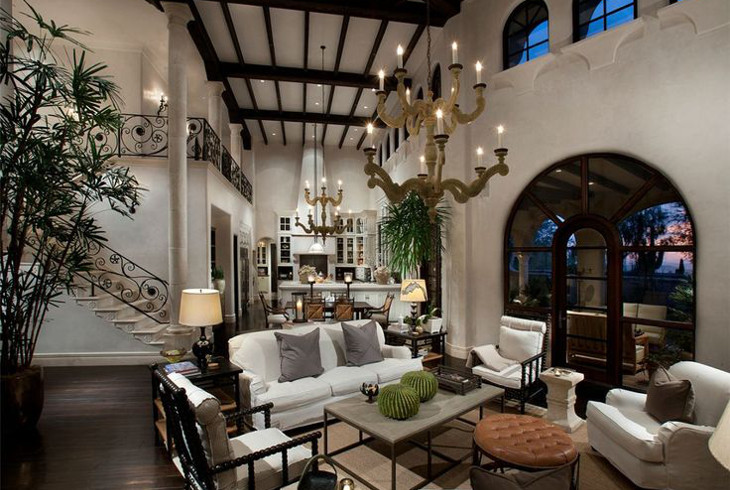 To create a different effect, play around with table lambs and even different types of wall lighting. A chandelier centrally placed in the living area or the bedrooms will add a touch of class to your house.
4. English Cottage Style
This is a simple type of house that incorporates a steeply pitched roof and large chimneys. It has the following features:
1-2 stories
Cozy and irregularly shaped rooms
Arched or curved doors
Asymmetrical in shape
Medium to steeply pitched roofs
Arrayed windows for aesthetic effect
A sharp gabled entry
Steeply pitched cross gabled roof
For some ideas to personalize this type of home, consider the following:
Flowers
Use different vases of flowers to create a natural look in your home. Place them in different parts of the house such as the living area and the corridors.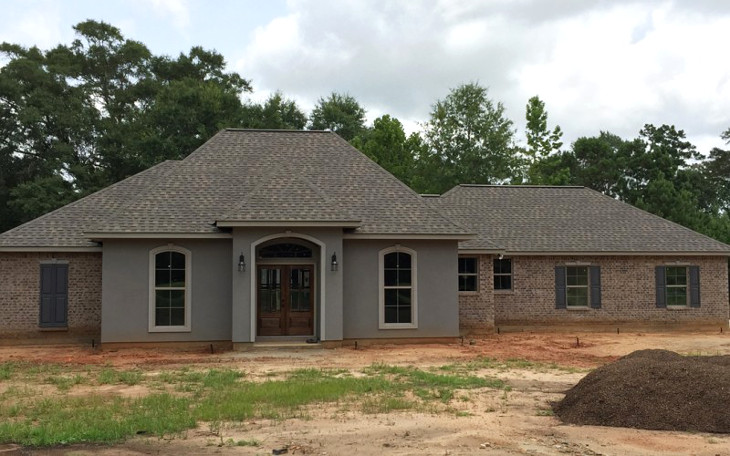 You can also add orchids pieced together to add an exotic theme.
Subtle color scheme
Go for elusive colors for both the walls and the celling. Add a different shade of color for the door frames and windows.
Lawn and garden
For the outdoor of your cottage, you can go for a well done lawn. This adds great appeal to the overall outlook of your home. However, remember that to keep your lawn green and neat throughout you will need a reliable source of water.
5. Tudor Revival Style
This type of design mixes the early and mediaeval designs to create a rustic finish.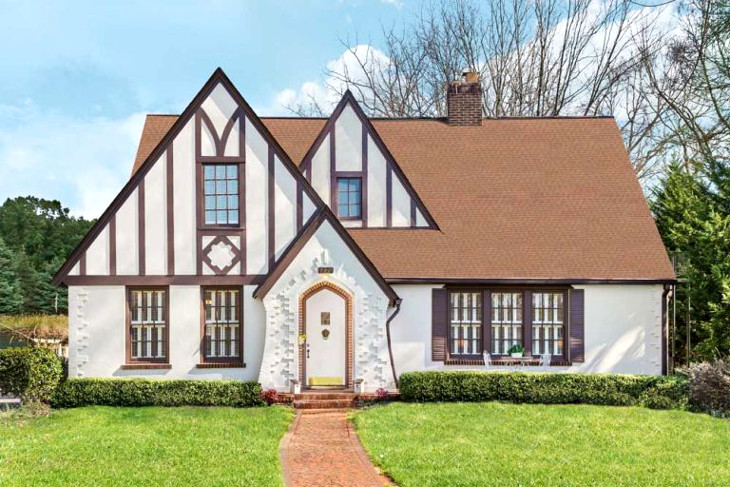 The basic features of a Tudor Revival house include the use of half-timber designs, large fireplaces, and the use of brick and stucco siding. The Roofs come in steeply pitched designs, dormers and overhangs
Tudor Revival Features
1, 2 or more stories
Asymmetrical
Hanging second story
Arrayed tall, windows in sets often skylights adorned in diamond panes
Extensive chimneys with beautiful stone work and funnel pots
Cinder stone and ornate masonry can be applied
Entrances could be curved and bowed with ornamental hardware
Siding commonly seen includes stucco, and gravel
Ornamental partial timbering
You can achieve a personalized look for your Tudor home with the following effects:
Front façade
The front of a house will give you an idea of what the inside looks like. Make your home stand out by investing in a tastefully finished front. To achieve this, make use flowers along the driveway and along the paths leading to your home.
Experiment with different types of flowers for an amazing look. Properly trimmed plants and shrubs will also add a cozy finish.
Sculptures
Choose a sculpture you like and place it at the front of your compound. It can be of an animal, a bird, a person or even a pet. It adds a personal appeal to the outlook of the house.
Outdoor lighting
To ensure your home is safe at night, make sure you've installed adequate lighting. Experiment with different types of lanterns and lights for a beautiful finish. While shopping for your outdoor lighting, you can consider solar powered lights.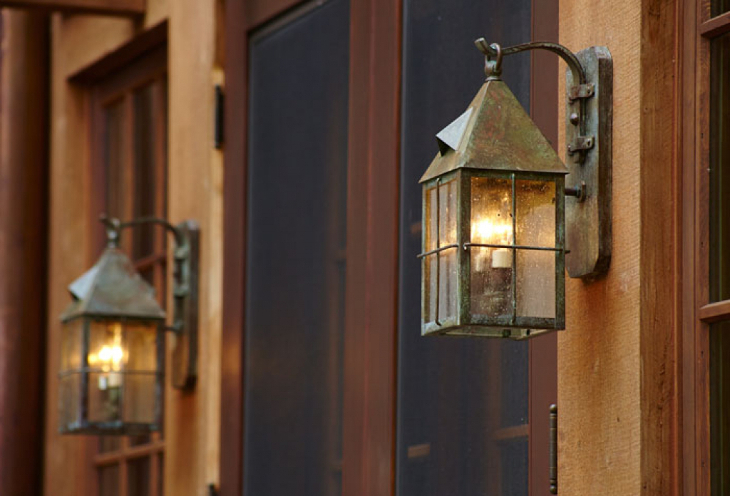 This will cut down your electricity cost. If you choose lighting that is purely for security reasons, flood lighting will work. Patio lighting will be a good option for the garden and your pathway while string lights will be ideal for decoration.
Door type
During the assembling of your mobile house, you can talk to the manufacturer to use black steel and glass doors. These doors make a great statement especially if they are used for the entry part.
Warm bedroom colors
After the construction of your house, choose warm colors for the interior, especially for the bedrooms. These will create a cozy and welcoming feeling. For this warm feeling you can go for colors such as ruby red, caramel and shades of pink.
Storage space
During the construction stage of your mobile house, ensure the manufacturer has it right on your storage space for your bedroom. You can have a combination of closets, open shelves and cabinets. Making use of dead space can also offer you great storage space especially in the bathrooms.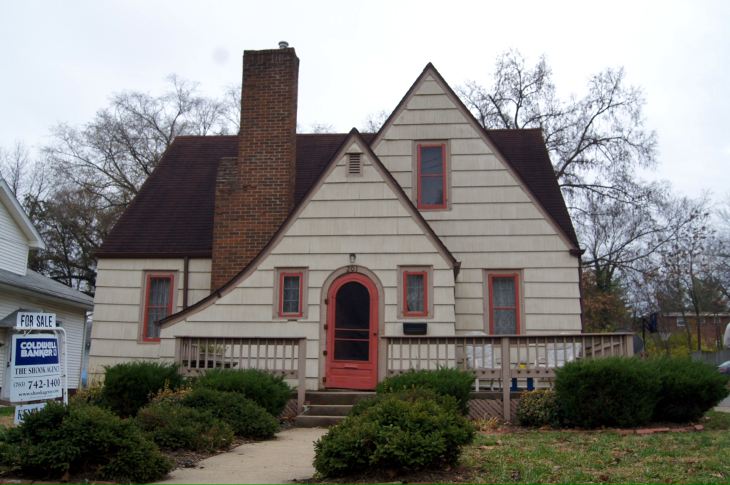 The house can also come with built in bunk beds. This will work great especially if you want to maximize on space. To achieve this, you will need to engage the manufacturer during the initial stages.
6. Ranch design
The ranch style is one of the most universal designs. Its style was influenced by the Spanish and the California bungalows. The objective of this design is to provide an easy living for the modern family. It features a close to the ground kind of profile.
With this type of design, you can play around with the arrangement of the windows. You can group them horizontally or in neat units. The ranch design can come in different forms such as the rustic ranch, Spanish colonial ranch and the contemporary ranch. The choice here depends on personal taste.
Distinctive features of Ranch design
Sliding windows and roofs
Variety of windows present
Presence of chimneys that add a personalized touch
Multiple roofing
Presence of the garage attached to the main house
Zoned living spaces in the interior
A large square plan and a massive hip roof
Broad eaves and low pitched
Add plants
For the front porch of your home, add a variety of plants. This can vary from flowers to trees and shrubs depending on the available space. One thing you can do is add a row or two of hedges along the drive way. Flower containers can also complete that personal touch to your home.
Pools and spas
These add class to a home. Choose an appropriate location to ensure safety is guaranteed, especially for the children.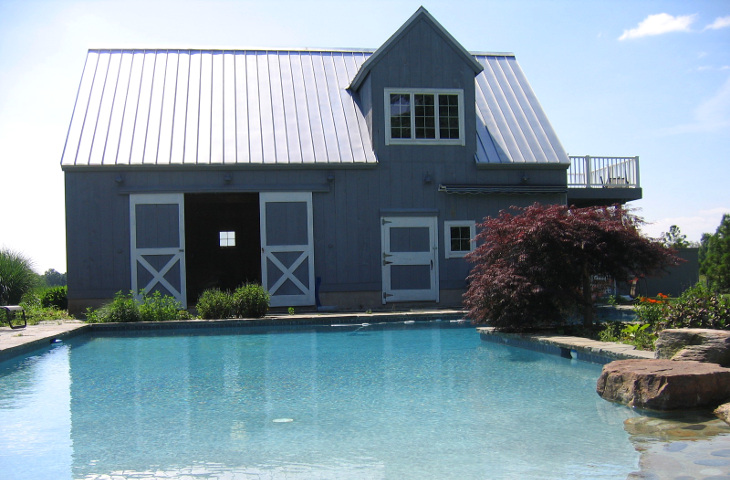 You can have it fenced off or put it at the front part of the house to create a beautiful view from the living area and the bedrooms. For your relaxation, saunas and hot tubs come in handy and are a great thing to have in the house.
Fire place
To create a warm effect in your living area, incorporate a fire place. Choose an appropriate location for this. During the winter your family can enjoy some warmth by the fire place.
Rugs
These cozy pieces create a warm effect and aesthetic finish for all rooms. They come in different types and shades. Go for one that matches the theme of your rooms.
You can use different types of rugs in various rooms of your house. For the bedroom, you can go for simple bedside rug. For the living area you can opt for a wall to wall rug.
Choose a Design That Suits Your Needs
Now that you have seen the different design options for modular homes and how you can make each one personal, the next step is to choose one that fits your lifestyle and is within your budget. Then, you just need to start talking to the manufacturer and before you know it your modular home will be on its way. Once your design is delivered on site, experiment with the ideas we have discussed above. You can also add your own mobile home design ideas. You just need to be creative.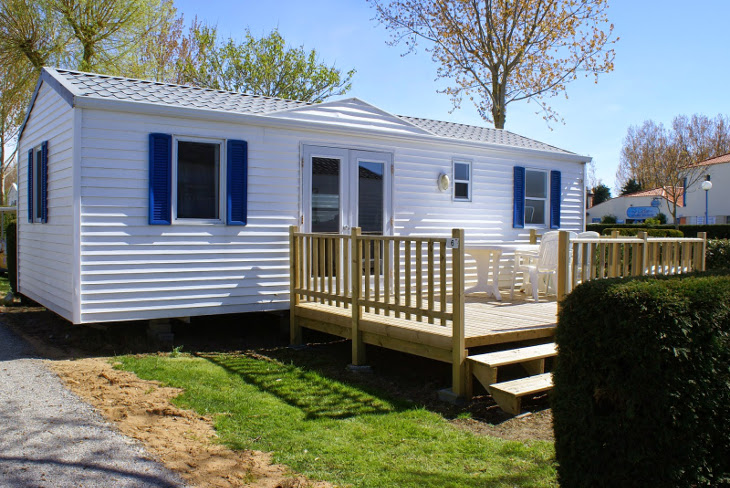 Any design suggestions for those who are searching for a modular home? Anything we missed? Please feel free to comment below so that we can share information and help make the home design process easier and smoother for everyone. So, what are you waiting for? It's time to start designing!