Building a five bedroom house is a major undertaking. However, the level of difficulty and challenge is dependent on the type of construction. A five bedroom mobile home is easier to put up compared to a similar brick and mortar construction.
Just like a modular or on-site building, a manufactured home is a huge investment. Research is, therefore, an imperative part of preparing to own one because to be a homeowner you must understand your investment.
Understanding a Manufactured Home
Behind the concept of a manufactured home is the idea of freedom. This type of a construction affords you the option of creating your dream home in a controlled environment house and moving it to your ideal location of the moment.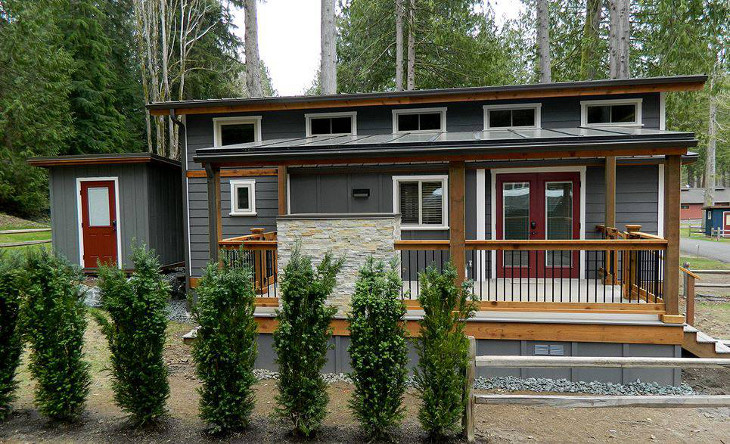 Despite the increasing permanence of mobile homes, the versatility of being able to move your entire house gives it an edge over other real estate housing options.
Manufactured homes are now subject to construction and safety codes that have seen them emerge as beautifully designed, energy efficient structures featuring some of the most trendy state-of-the-art innovations.
While some people use the terms mobile homes and manufactured homes interchangeably, there is a difference between the two. The trailer/caravan home is the predecessor of the manufactured home, with the latter having more construction regulations attached to it.
Simply put, the manufactured home is a mobile home that features
Increased superior strength and durability
Better overall quality
Increased performance standards in all its house systems e.g. electrical, heating, lighting and plumbing
Modern and innovative design and construction options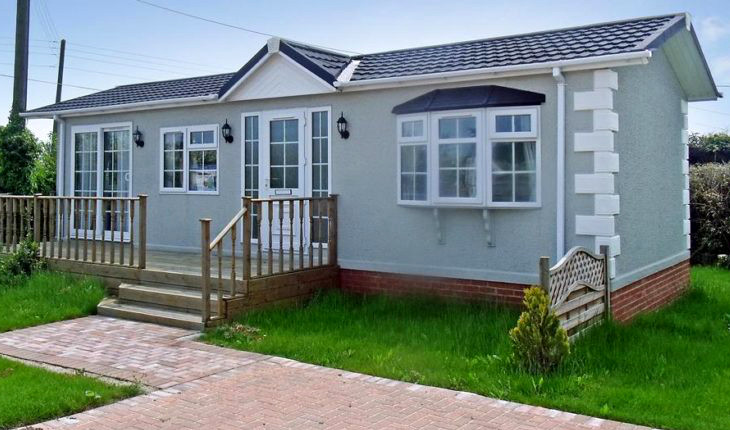 With manufactured homes becoming more of an option, the dream of owning a home is now a reality for millions of people. The negative connotation associated with mobile homes has been erased as more construction industry players invest their creativity and technology in this category of homes.
And with a five bedroom construction, the room for ingenuity for both the owner and the manufacturer is unlimited.
Is a mobile home the better option for large structures?
This question is a tell tale of your preparedness in investing in not just a manufactured home but one with the proportions of a five bedroom house. Proponents for a brick and mortar building may think otherwise but the real estate market has the final say.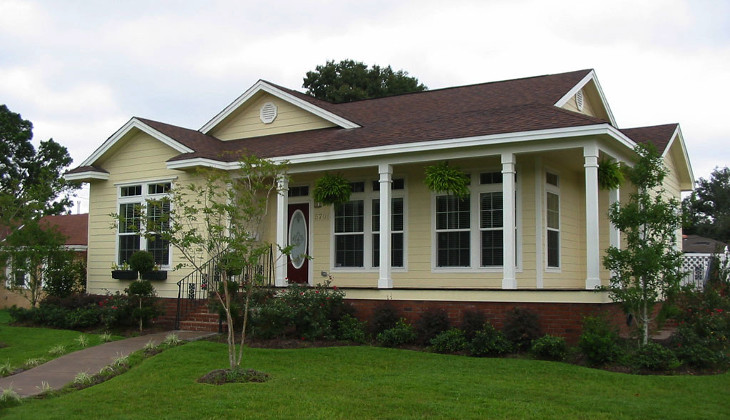 Within real estate circles, more and more people are investing in sizeable manufactured homes for a myriad of benefits that are otherwise not found in a site built construction. These include:
A speedy construction process where you can have your home built and ready to be inhabited in a matter of weeks.
Reduced cost of construction because delays and inconveniences from either nature or the workforce are eliminated in a controlled environment.
The ability to construct a building that is similar to a traditional one in every aspect e.g. a spacious kitchen, modern bathrooms, upgraded appliances and even soaking tubs among others.
Use of more material to ensure sturdiness and strength of the structure which enables your home to withstand the elements better than a brick and mortar construction.
The versatility of moving homes to different terrains should one choose to.
The option of living in an eco-friendly environment that saves you lots of money on your utility bills.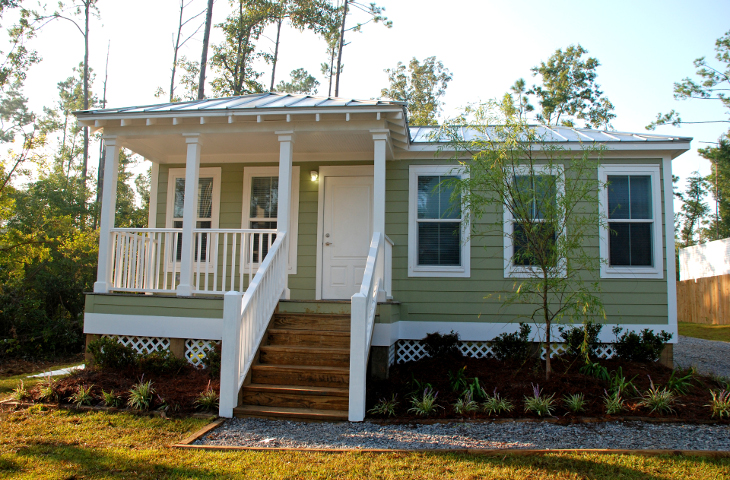 The preparation process
Several key components must come under scrutiny as you prepare for the construction of your new manufactured home owing to the dimensions you are working with.
The land
Owning land for a manufactured home should come before actually investing in the actual home. Finding the best location, terrain and size of land for your structure can be difficult if you do not understand the proper fit for a mobile home.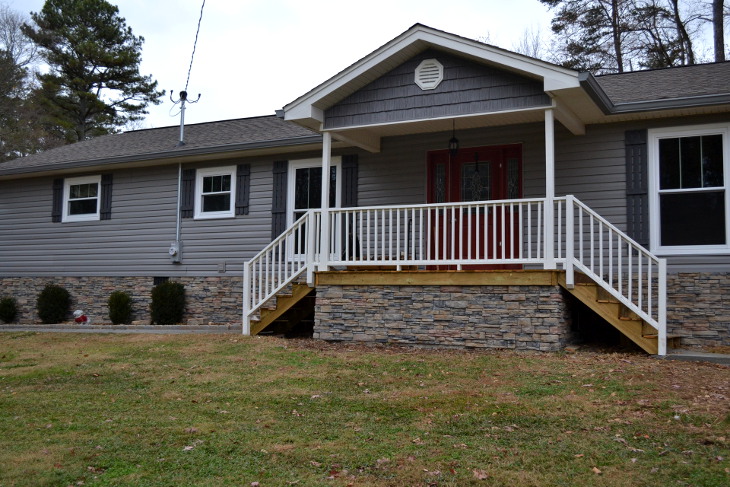 Find a real estate agent to help you find not only the best land but also the best deal. Why use the services of professional? Well, because land is not always as it seems. There are several factors to consider when acquiring land for a manufactured home especially if it is as big as a 5 bedroom house.
Do you want a vacant land, land within a modular community or in a select neighborhood
Is there availability of amenities like water, electricity and sewerage?
Is the land zoned for this type of home?
What are the restrictions on such structures on your preferred piece of land or neighborhoods?
How much land do you need?
What is the terrain and do you foresee any relocation?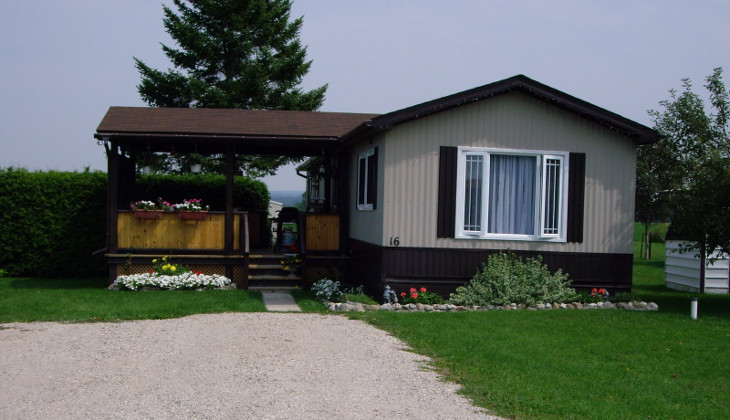 While a plot outside the city is very appealing especially for farming purposes, farming land is also susceptible to flooding and can end up being a liability instead of an investment. When it comes to a modular home community, consider that there are other existing charges on top of the payment for the land e.g. monthly maintenance fees to cater to the care of the community.
The manufacturer
Choosing your manufacturer carefully is extremely important. Not only because of the existence of fraudulent companies in the industry but also because not every company offers the same services.
While some will build anything and everything for any budget, others specialize in certain building designs, budgets and even terrains. There are also those that are very exclusive and only build a select number of houses a year.
The onus lies with you to be able to distinguish between a reliable company, the fraudsters and those out of your range. Since this decision is key to getting the home of your dreams and also considering that your home is a big construction, here are a few important aspects to keep in mind when choosing a manufacturer
Most large scale mobile home manufacturers have standard floor plans for classic types of homes like ranch, chalet, mansions and colonial styles among other popular options. These types of manufacturers tend to stick to these standard designs.
If you are looking to build a modern manufactured home you will have to find a specialty mobile home manufacturer. Choose a company with an on staff architect can help you design your home from scratch if you are keen on a custom home because they will also advise accordingly on their capability to deliver on your vision.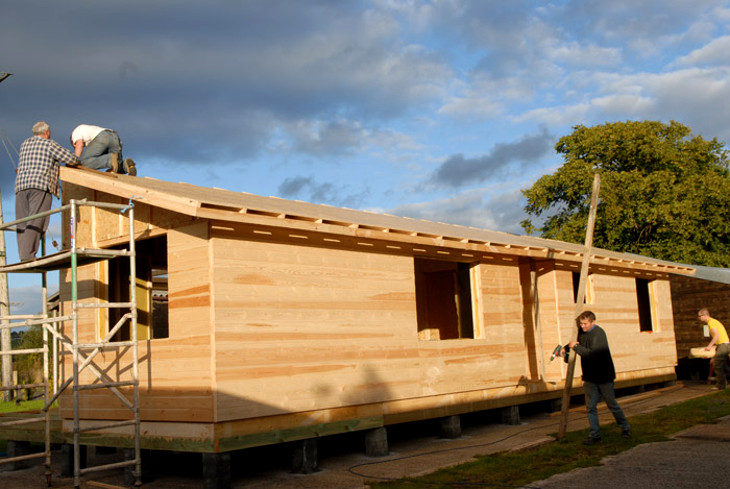 You may also want to factor into your decision the ability of the manufacturer to incorporate your preferred green choices during the construction process.
The capacity of the company should sway your decision. Smaller companies are great for their attention to detail but their larger counterparts offer reduced cost on some of the most common building materials because they have more bargaining power. They also do focus on the finer details of your construction.
Larger companies also have partnerships with pertinent corporate entities in the construction industry which translate to big discounts on things like kitchens, bathrooms as well as appliances.
Some large companies can also give you access to good mortgages (if they have a partnership with a bank) or recommend professional builders who can install your structure onto your build site safely.
The location of the manufacturing company is also an important consideration as you make your choice. While it is impressive for a company to have several large outfits strewn all over the place, choosing a company with facilities close to you allows you to see their building process as well as cuts down the cost of transporting the home to your site.
Check out the brands associated with the company to understand exactly what this means for your home's energy saving solutions. As a rule, most mobile home manufacturing companies partner with different appliance companies for different fixtures (bathroom, kitchen, doors and windows etc). These partnerships can save you a lot of money as the homeowner.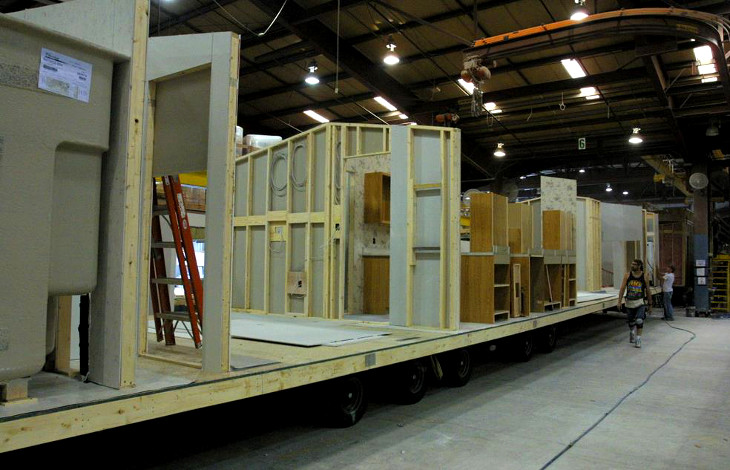 However, if you prefer to have high-end appliances some companies will give you the option of using the companies of your choice.
Take a tour of the company's facilities to see their building processes as they work on other projects. Most manufacturing companies will also have a sample home that they can let you view in order to see how their end product looks like.
If the company was a referral you have the option of seeing their work ethic and standards from your referee's building. Otherwise, you can ask if there are older customers you can talk to about their experience with the company. Look for houses that are 10 years and older to understand the potential aging process of your investment.
Design
Designing a five bedroom home needs a lot of creativity. As the homeowner, you need to research not only the aesthetically pleasing designs but also the most practical and sustainable ones for a construction of this size. It is your job to learn about the safety connotations of what you have in mind.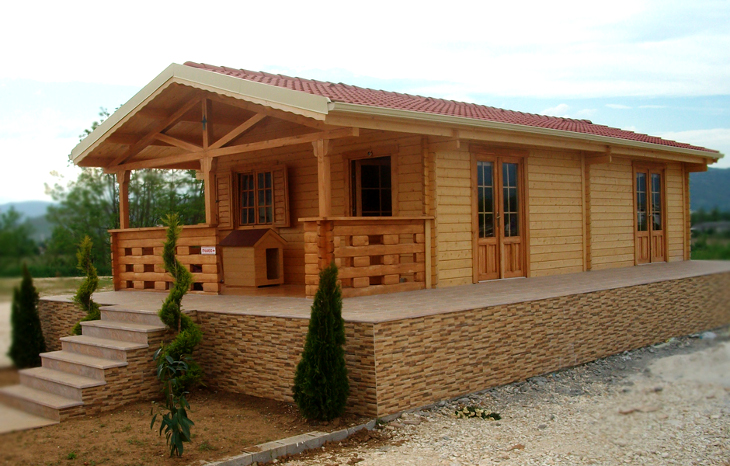 Among the many creative options available to you with a mobile home is the opportunity to play around with each component and create a different feel for each space. Keep in mind mobile home architecture is all about beauty meeting efficiency.
For example, you can incorporate a minimalist all glass unit into an otherwise rustic wooden general design of all the other units. However, you need to educate yourself on the structural differences this may entail, the materials you need and the soundness of the concept depending on your chosen terrain.
Financing
Financing a mobile home is still considered a high risk by most financial institutions. This is because, in these circles, people who own mobile homes are still considered financially vulnerable. This perception can limit your financial assistance options.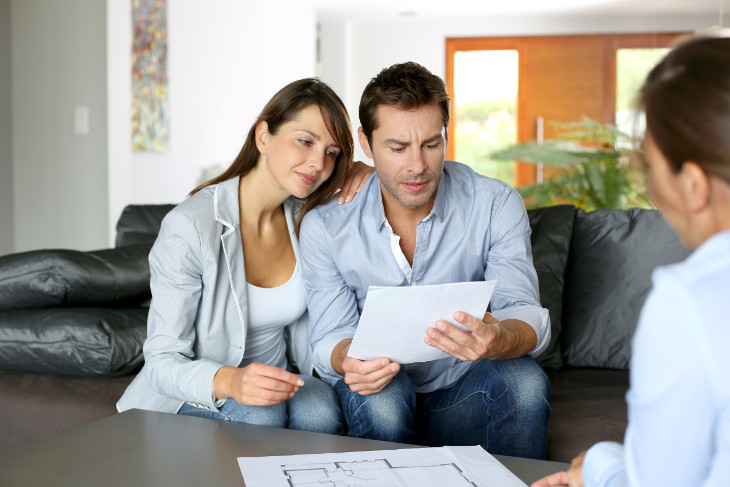 The two options available to you are traditional and chattel mortgages. In order to qualify for a traditional mortgage, the bank will consider whether you own the land or have just leased it and if the home is permanently fixed on to a piece of land.
In the case where you do not own the land and your home is not permanently secured on to the land, your structure is considered personal property, as opposed to real estate and this, disqualifies you from receiving a mortgage loan.
Traditional mortgages
The pros
A traditional mortgage offers your manufactured home consumer protection laws which include foreclosure and repossession laws as well as more affordable rates. Additional advantages include,
Fixed payments on a monthly basis so you do not need to worry about interest rates going up
Lower interest rates because the loan is secured against your property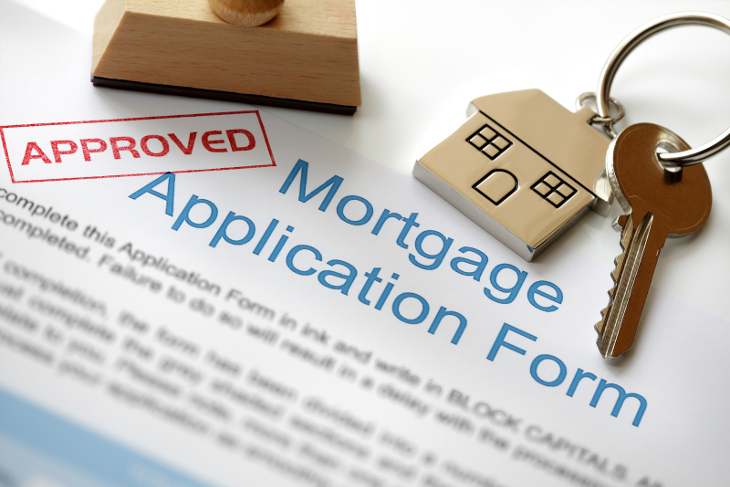 The cons
Even though the payment of the loan on a fixed rate is considered an advantage with a traditional mortgage, it can also be a disadvantage because the payment cannot be deferred. This can be quite a challenge if you have limitations to your source of income e.g. you are a retiree living within certain means. Other disadvantages include
You pay back far more than you borrowed
Penalties for paying up to get out of the mortgage earlier.
Chattel mortgages
A chattel mortgage allows the bank to hold a lien against the home until you have paid off the loan. A lien is a legal right given to a creditor or lender by a property owner until you satisfy the terms of the loan procured from the creditor.
A manufactured home is eligible for a chattel loan because the bank would consider it a free standing property when it is not permanently fixed on to a piece of land. One of the conditions of a chattel loan is that your home must not change to a real estate property during the duration of the loan.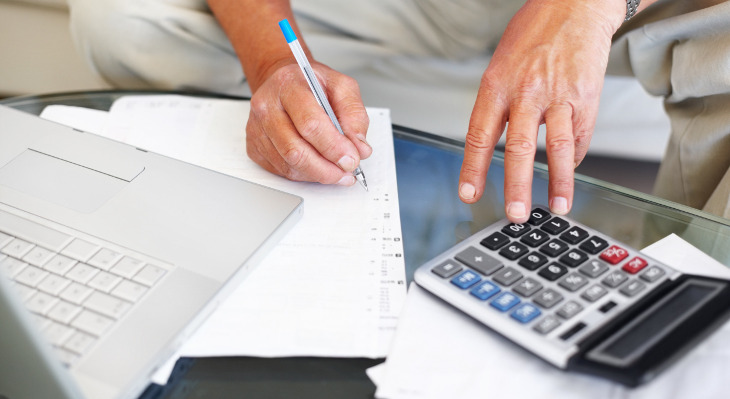 It is a great option if you are looking to access funds that you will focus on funding the construction of your home.
The Pros
With chattel mortgages you can expect the loan to last for a shorter period of time. This can be an advantage and a disadvantage. If you have are able to make your payments coincide with the completion of your home, you will have no financial obligations to contend with as you begin life in your new home. More advantages include
A much shorter payment period translates to lower amounts of the total interest paid.
The option of balloon payments (the number depends on the lending terms)
Tax deductions and tax credits may apply if the structure is used for business purposes
Structured payments that are friendly to you or your business's cash flow
The Cons
If you have limited funds the shorter payment period can work against you as a lack of payment means your investment is seized by the bank. Additional disadvantages include
Paying much higher rates than traditional mortgages
Basic home maintenance and repairs have to be maintained throughout the life of the loan. Failure to do so can result in the lender seizing the property for failure to comply with the terms of the loan.
Going green
A 5 bedroom house can rack up massive bills every month if you do not have a plan to mitigate the cost of your amenities. The best way to cut down on your bills is to make your home green. As a manufactured home owner there are a lot of avenues you can explore to achieve this goal.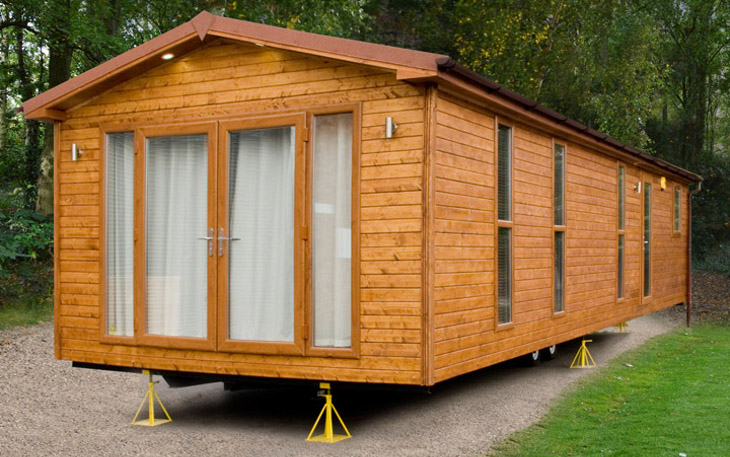 It is in your best interest to research what the manufacturer of your choice provides and what you can further incorporate to save you more money once you start living in the house. Green areas you can focus on comprise of
The raw materials: From the manufacturing stage, choose a company that is focused on using quality products that are not susceptible to the weather but are also recyclable and affordable. Check out the reputation of the manufacturer and request for a tour of the factory floor to see the conditions that other houses are built under and the facilities in general.
The eco-friendly installations: A whole house positive ventilation system should be a non-negotiable installation. With this system you can control the indoor air quality conditions as well as keep humidity conditions at a minimum. Poor humidity conditions tend to foster mold growth, condensation and the presence of other contaminants.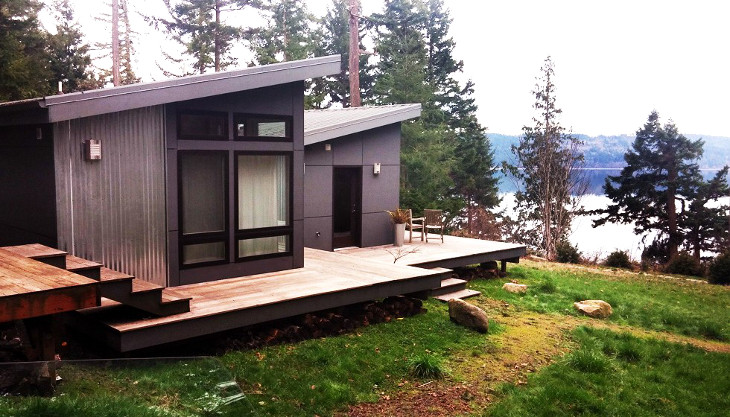 Additional eco-friendly installations can be in the form of exhaust fans in the kitchen and bathroom. You can get your manufacturer to design manually opening vents for letting air in as opposed to powered ones.
Roof reinforcements: Ensure the roof is fitted with energy saving solutions and reinforced to make it stronger. Reinforcements can be in the form of a cellulose insulation sprayed into the cavity of the roof for longevity or Energy Star shingles that prevent your roof from absorbing too much heat and transferring it into the house.
Flooring and wall solutions: Opt for a floor system that features insulation like polyvinyl bottom boards. This is an energy saving solution that allows you to keep the temperature of the house warm no matter what the elements are like on the outside.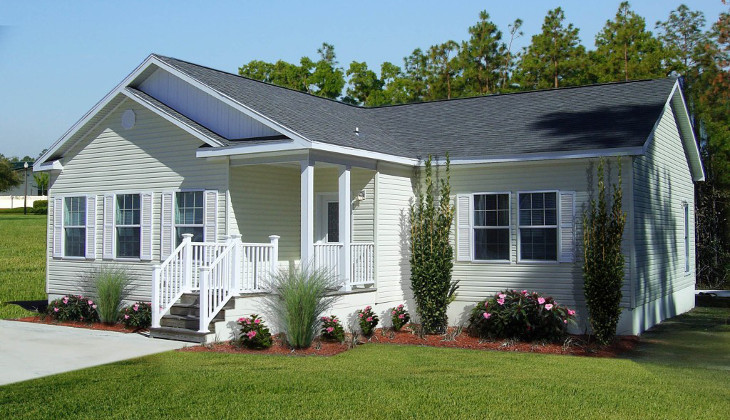 The insulation against cold and warm weather also applies to the wall system. The manufacturer can incorporate storm ready wall sheathing and even the use of light colors on the walls for increased energy saving.
Appliances and fixtures: Using Energy Star certified appliances you can reduce the use of energy in your house and contain your energy bills. Get the manufacturing company to install low-flow toilets and aerator faucets to enable you to save on water once you and your family move into the house.
Energy saving solutions are even a possibility for the entire structure where the exterior is wrapped with Prolinx housewrap. This keeps your entire home safe from the elements no matter the climatic conditions.
Conclusion
While a manufacturer may have a lot of expertise in building mobile homes they do not have expertise in your vision for your home. Building a five bedroom manufactured home can cease to be a dream and become a beautiful reality with the right preparation.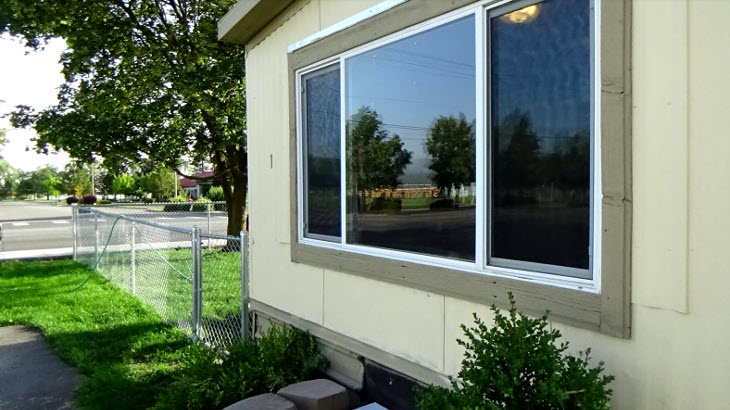 And the best way you can prepare to own your five bedroom home is to prepare for the opportunity. For every idea you get about your house, undertake quality research to help you understand what it translates to on the ground.